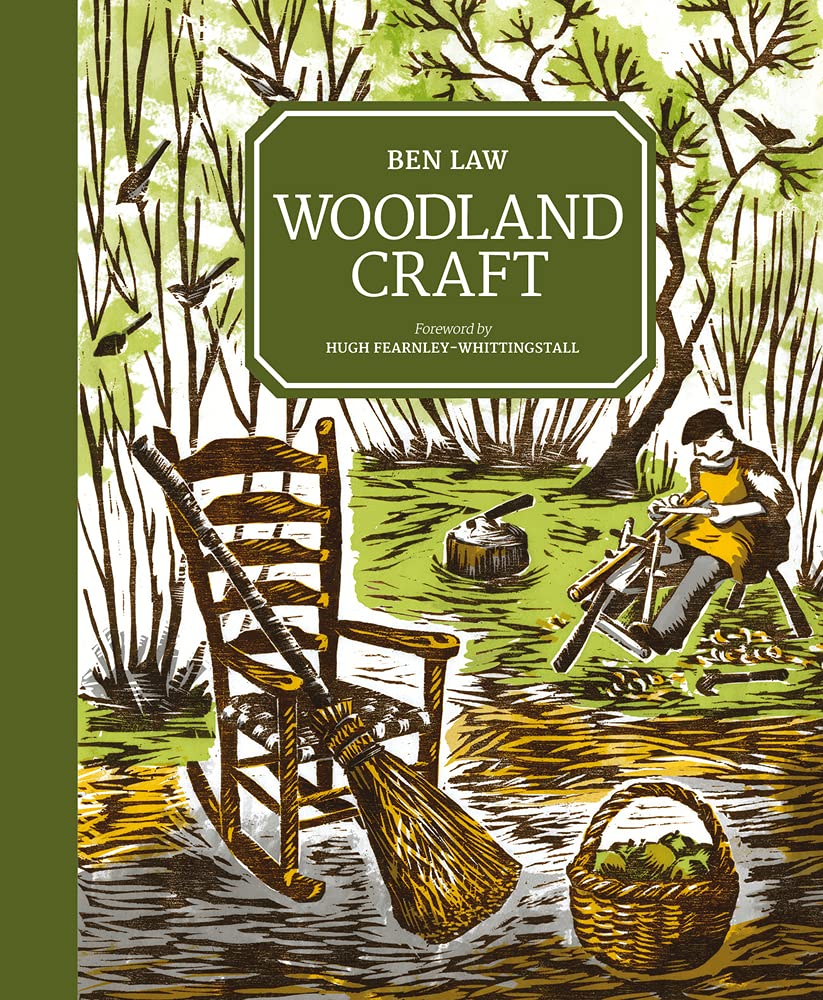 Celebrate the splendour of wood with these wood-crafting projects. From simple woven panels to making a functional yurt, Woodland Craft features an array of easy-to-follow projects that include crafts for the farm, garden, wood fuel, building and domestic use.

This essential guide for craftsmen of all levels features:
All you need to know about tools and devices, both old and new.

A directory of tree species and identify the best uses for each.

The insight you need to make practically anything out of this clean, crisp, beautiful element.

Includes 700 illustrations and photographs

Accompany woodsman Ben Law as he celebrates the incredible diversity of craft products from materials sourced directly from the woods. Including brooms, rakes, pegs, spoons, chairs, baskets, fencing, yurts and even a caravan, the items are hewn from freshly cut green wood, shaped by hand and infused with simple, rustic beauty. Detailed instructions and advice are given for each craft, and essential knowledge about tools and devices.

With fascinating information on the history, language and traditions of the crafts, coppice management and tree species, this book teaches about all aspects of the low-impact woodland way of life.
22.5 x 26.7 x 2.7cm