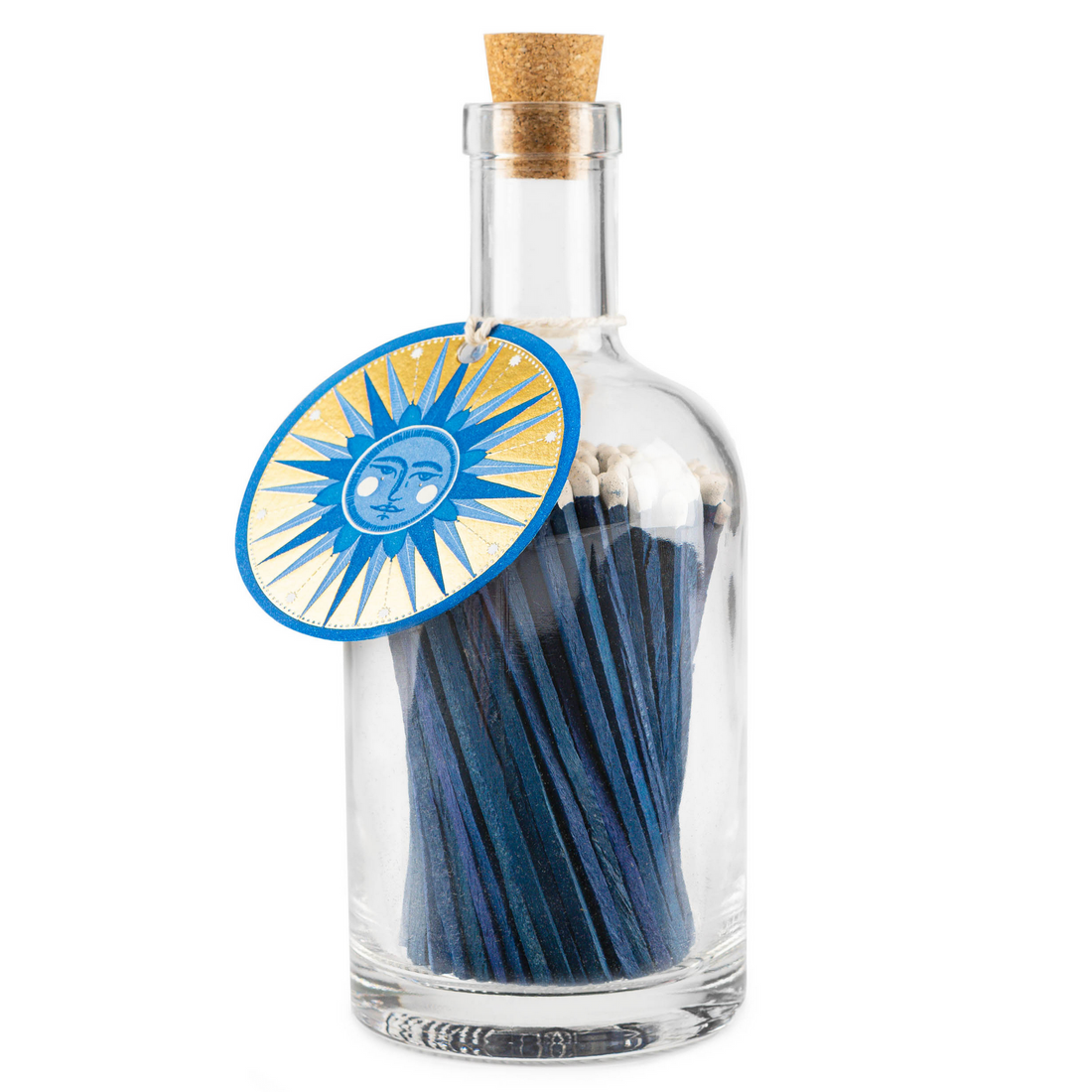 BOTTLE OF MATCHES | GOLDEN SUN
Luxury long matches with multicoloured tips by Archivist gallery.
A perfect housewarming gift for friends and family, they look great on living room mantelpieces, or with one of our candles.
Designed by talented illustrator Ariane Butto.
Contains 125 matches each measuring 10cm
Glass bottle with cork stopper
There is a strike plate on the bottom of the bottle.
 Dimensions 190 x 80mm