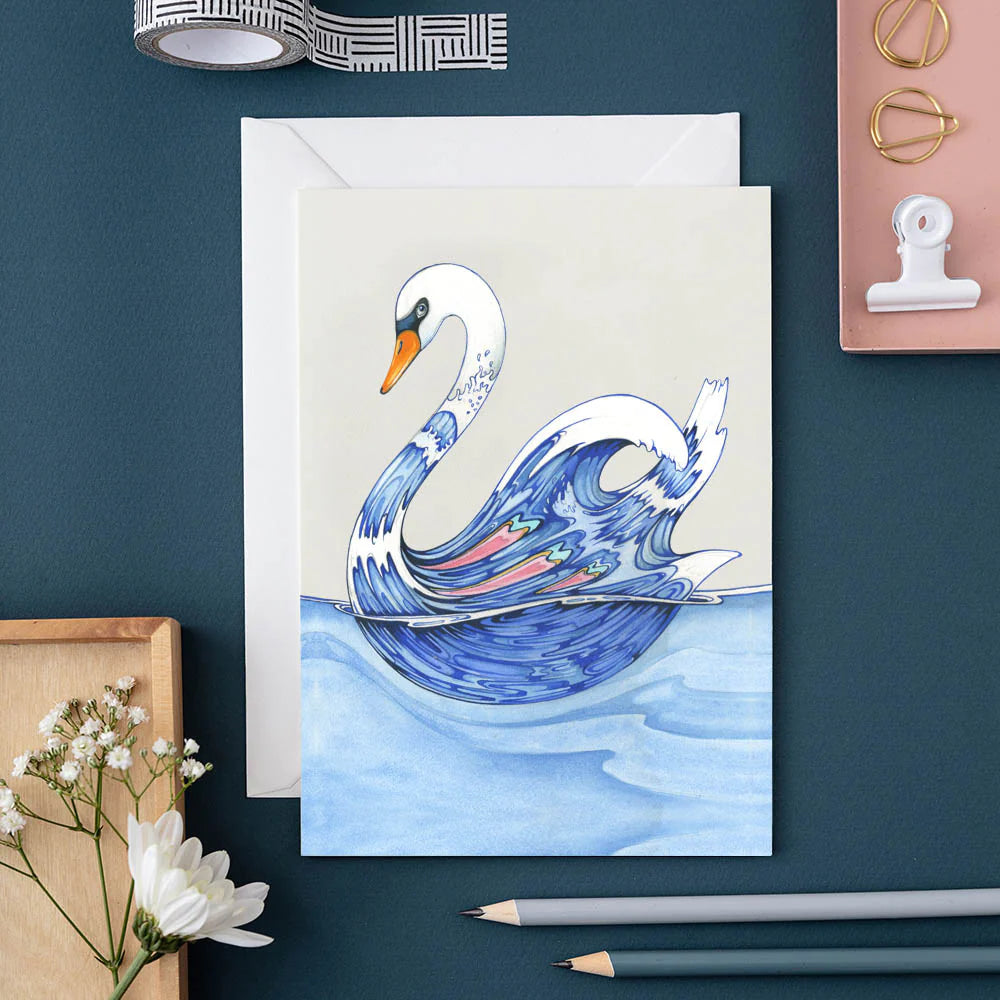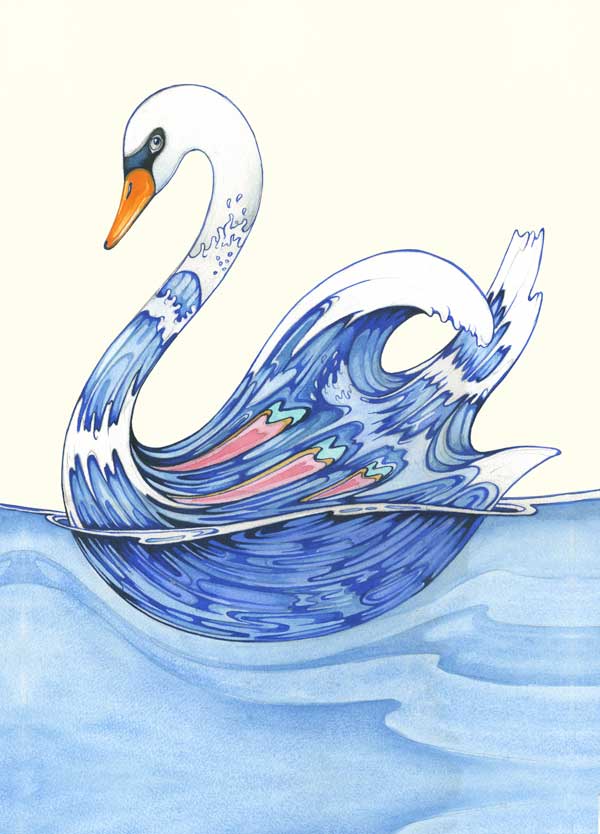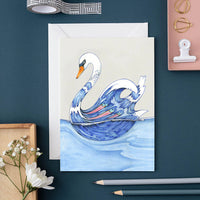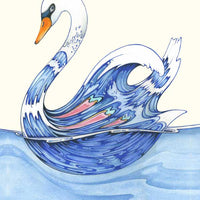 In Norse mythology, there are two swans that drink from the sacred Well of Urd in the realm of Asgard, home of the gods. The water of this well is so pure and holy that all things that touch it turn white, including this original pair of swans and all others descended from them.
Watercolour illustration of an Swan by Daniel Mackie.
Printed on high quality 330gsm card. Cards are 7 x 5 inches.
Cards are blank inside so can be used for any purpose, such as Thank-you cards, Birthdays or Christmas.
Cards are packed with envelopes and are protected in a cello bag.