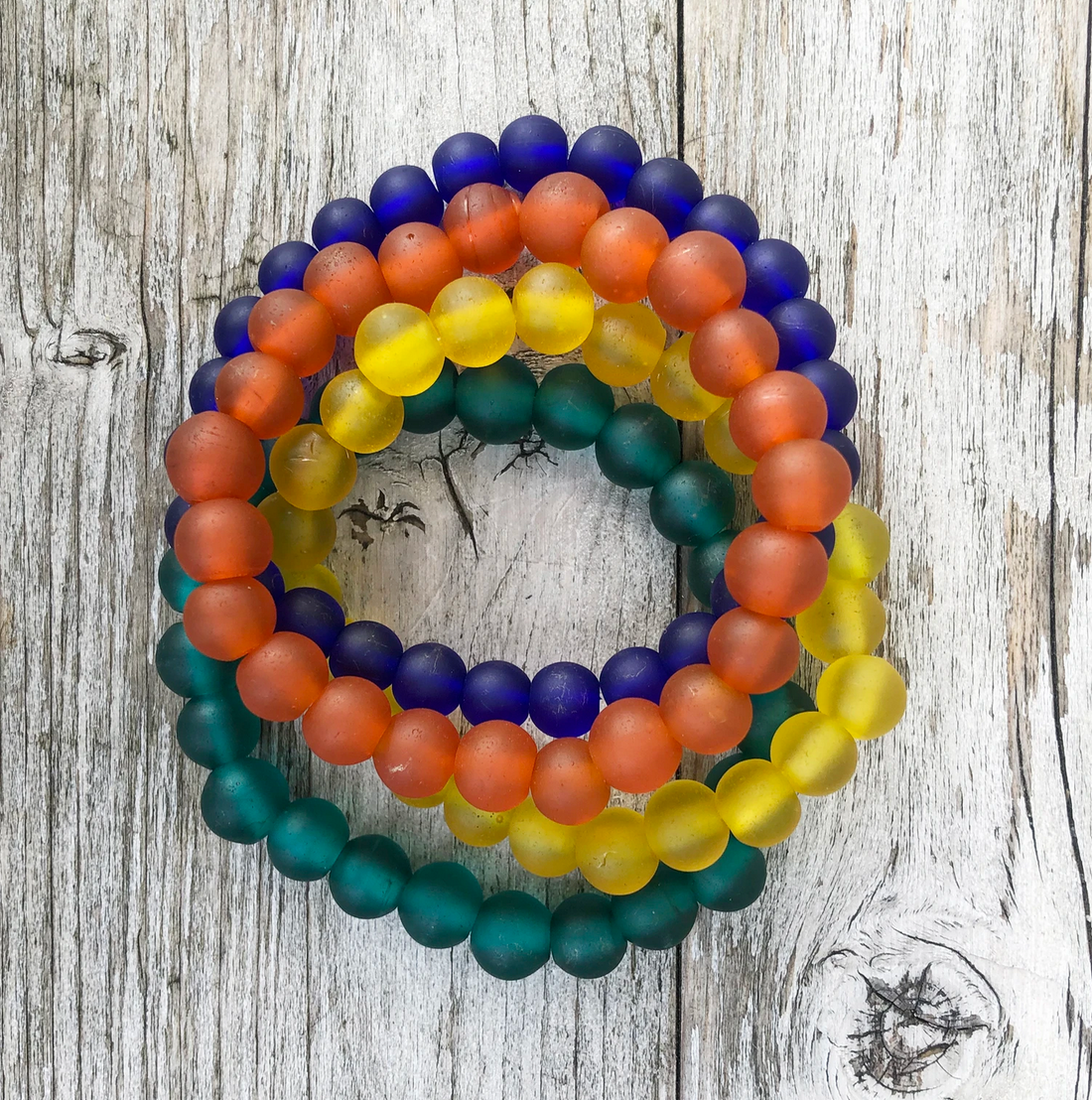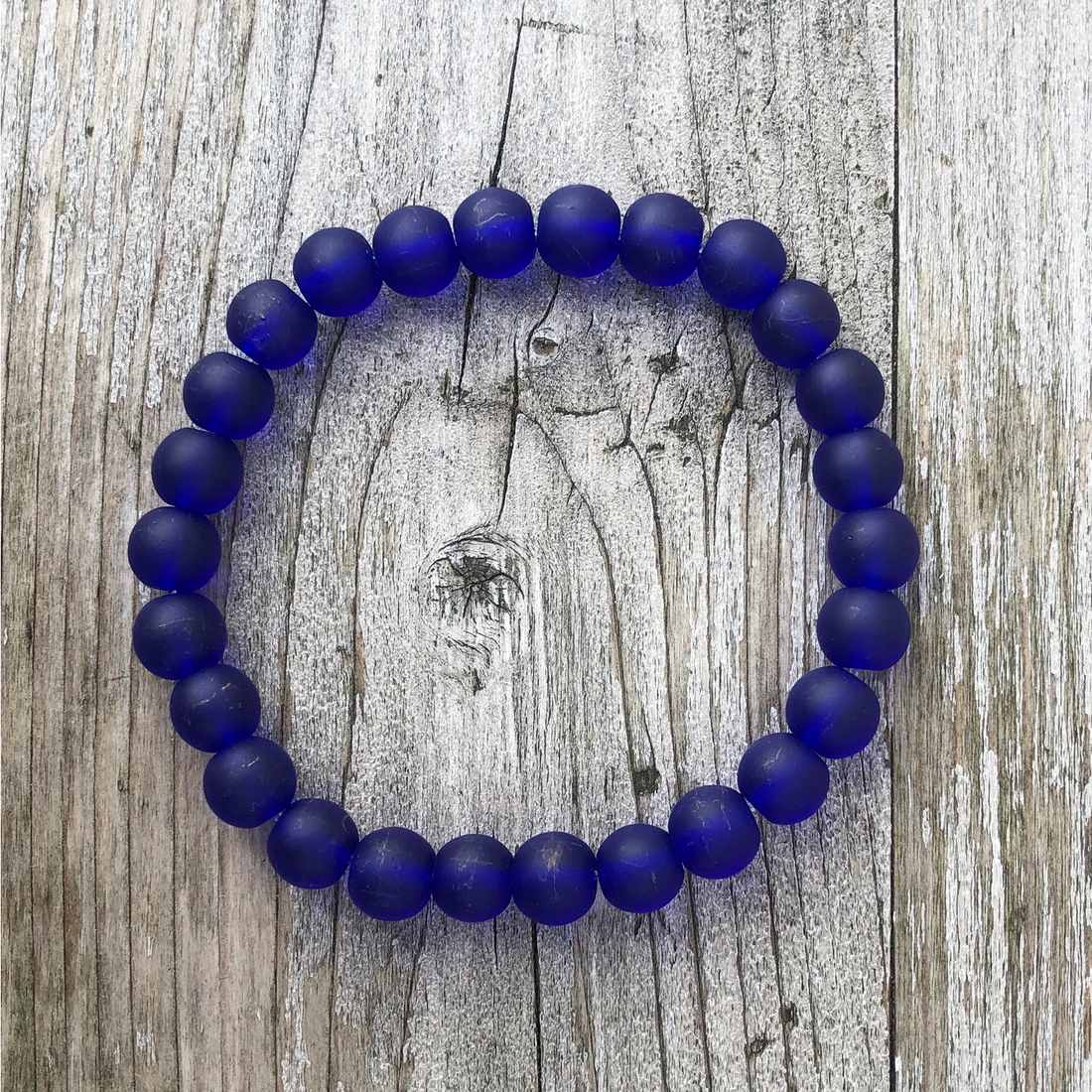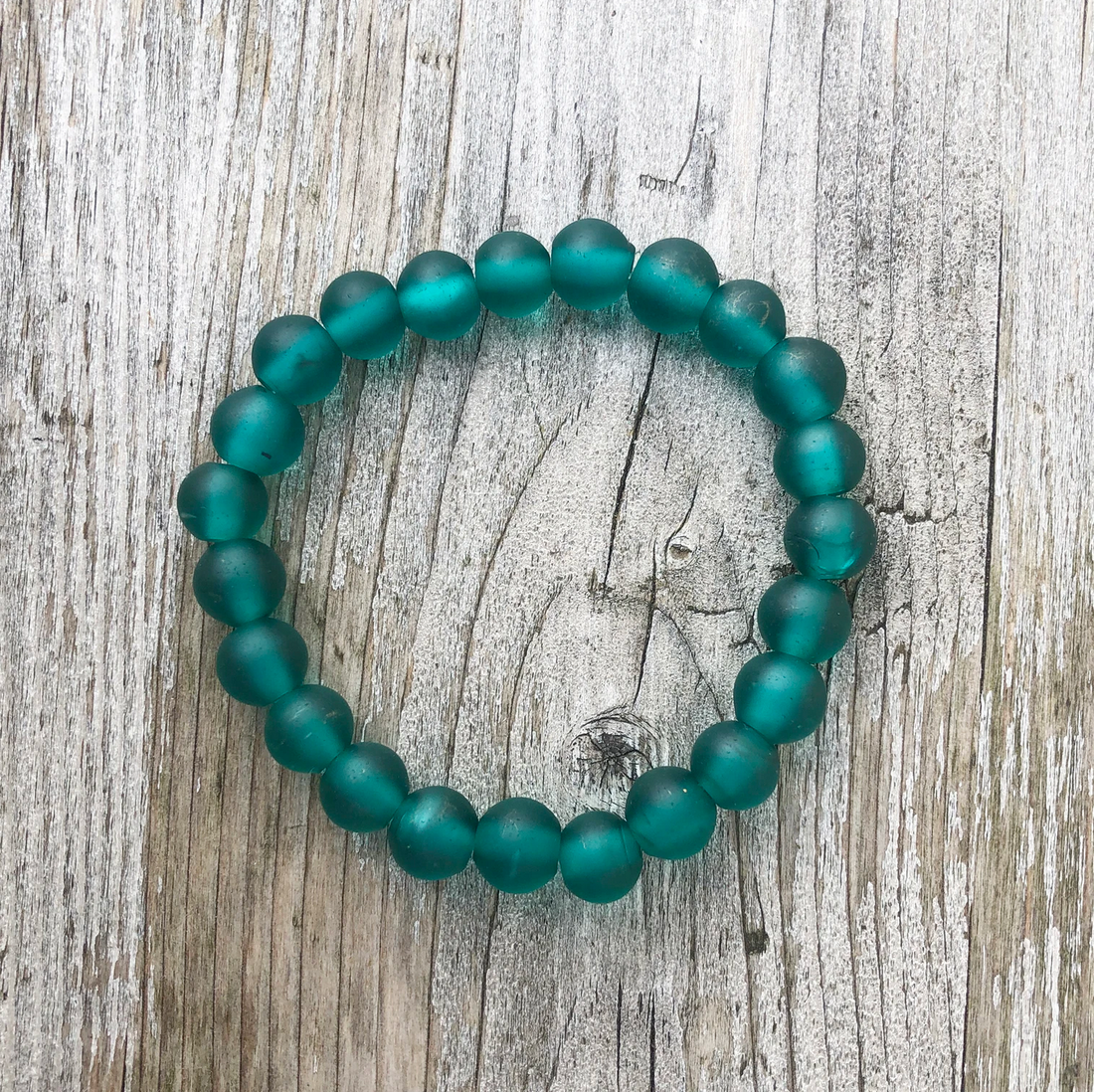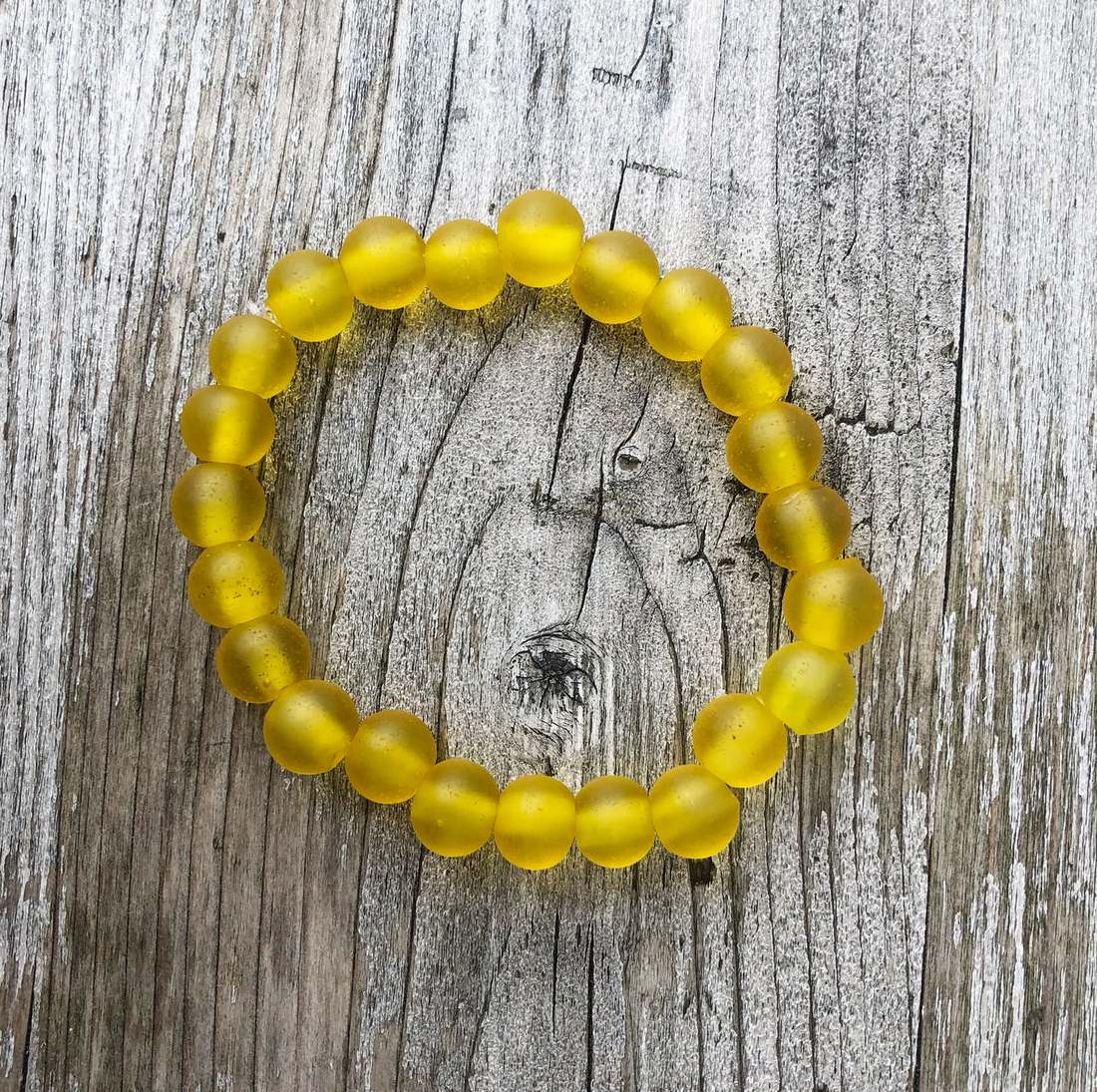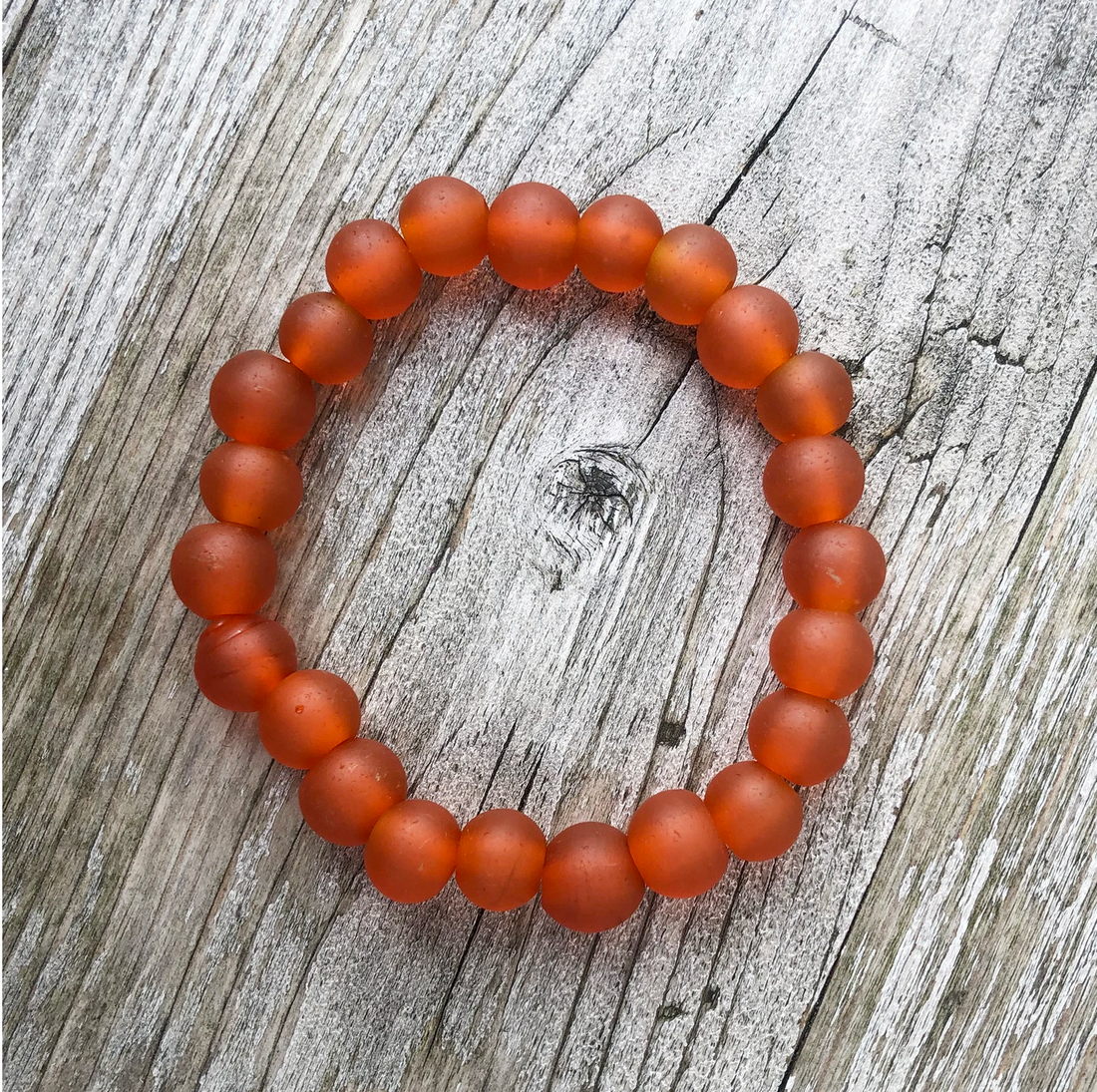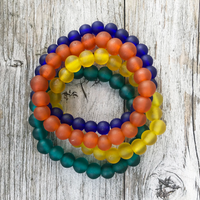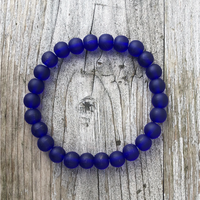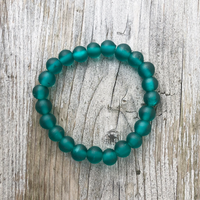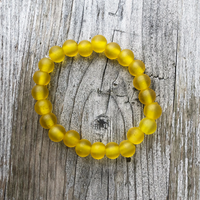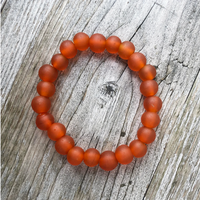 RECYCLED TRANSLUCENT GLASS BEAD BRACELET
These eco-friendly  bracelets are made from recycled glass beads and look great on their own or mismatched together.

Recycled glass is used to make these chunky beads, which are strung by a team of women in rural Nepal who work from home around their family commitments. For the beaded bracelets, the elastic thread is extra strong, with sufficient stretch for the bracelets to go on without needing a fastening.

Handmade by artisans in rural Nepal.