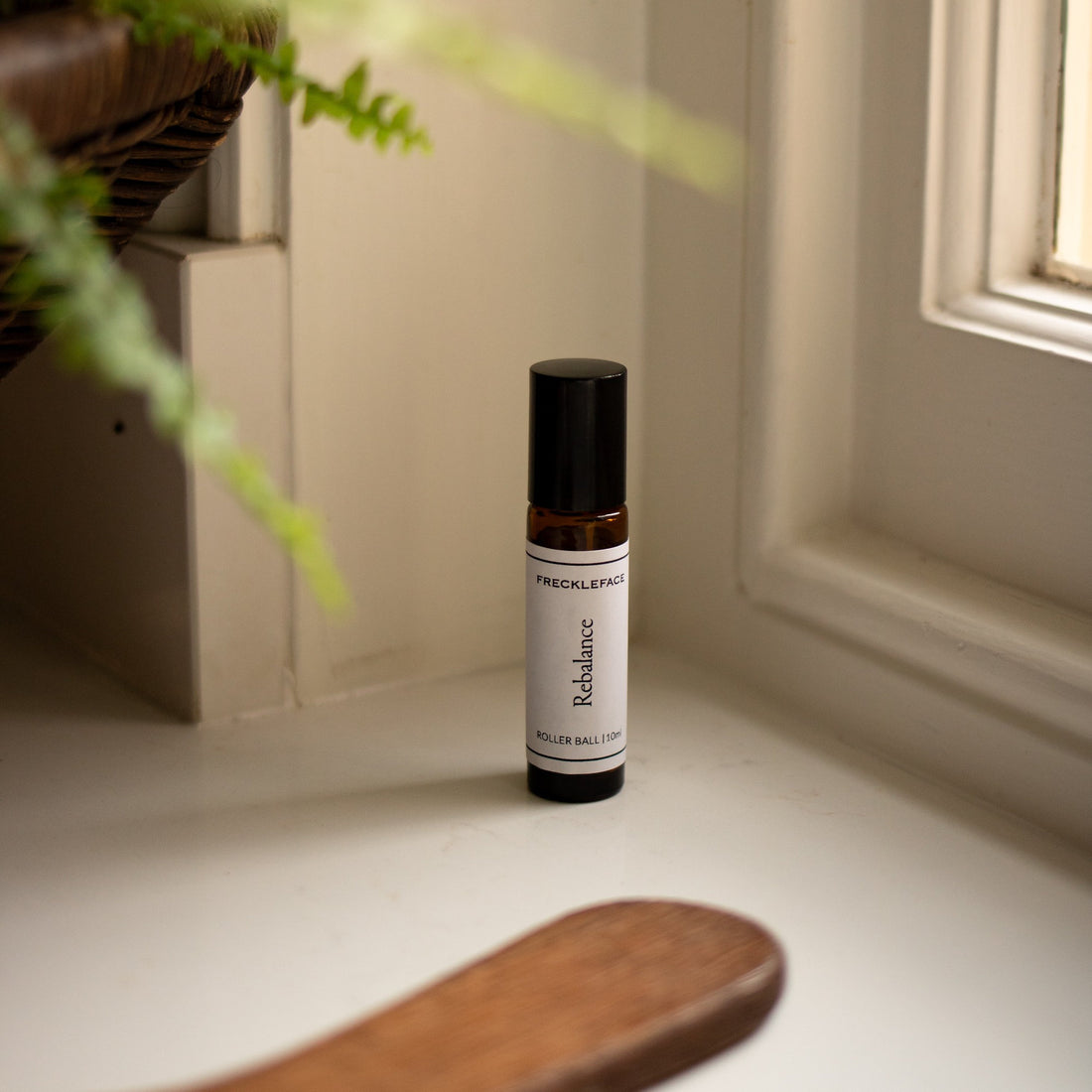 ESSENTIAL OIL ROLLER BALL | REBALANCE
This Roller Ball is the perfect way to enjoy aromatherapy on the go! It's easy to use, and the natural oils provide a subtle, but long-lasting scent.

Rebalance - Rose, Geranium, Lavender, Ylang Ylang, Patchouli and Bergamot
Bring some calm and balance your mood levels. Blended to aid those experiencing hormonal imbalance.
Directions for use: Can be rolled onto pulse points to reduce stress throughout the day, or before bed to aid sleep. Ideal for use before exams, driving tests or on stressful days. Use on soles of feet and pulse points of stressed teens or children over 3.
10ml