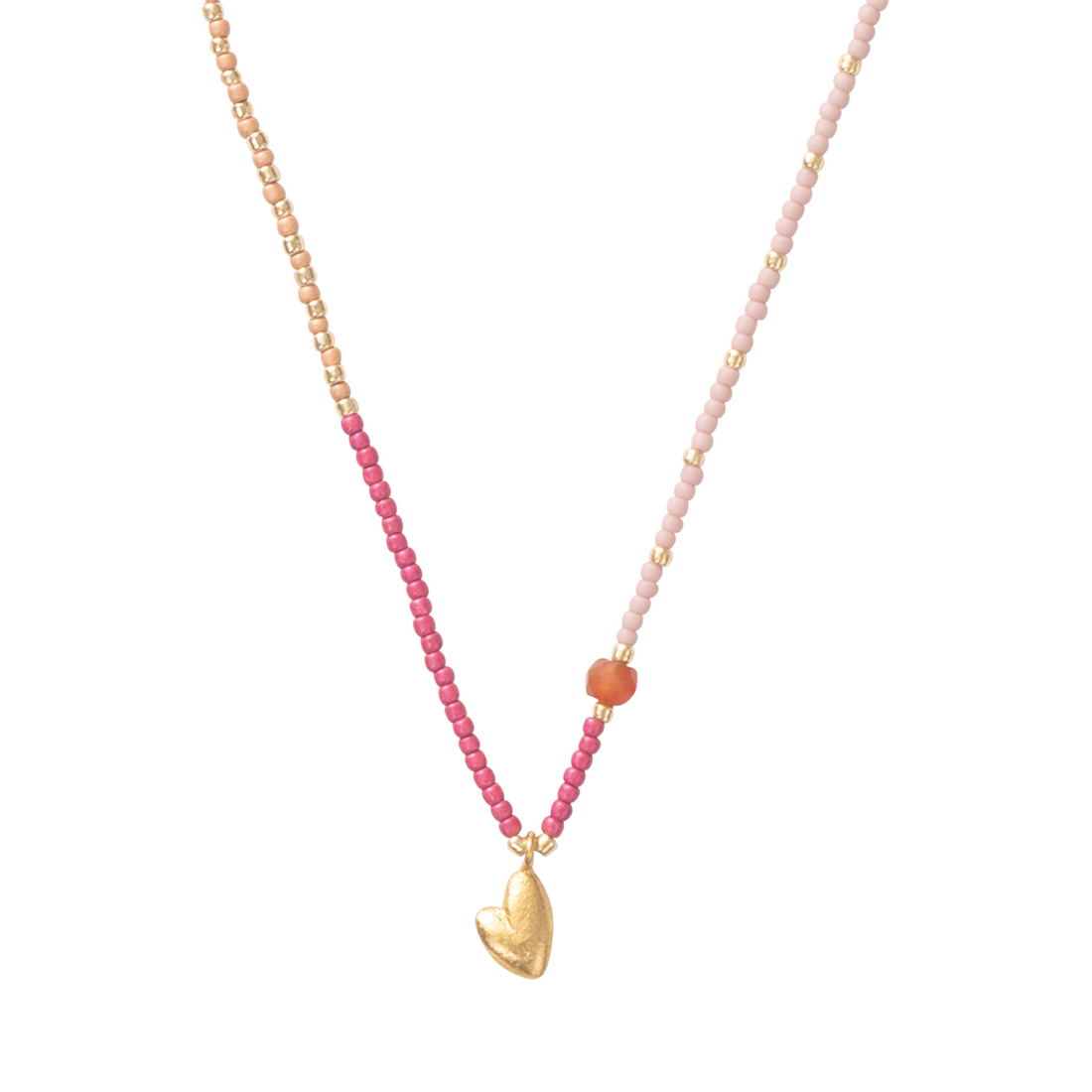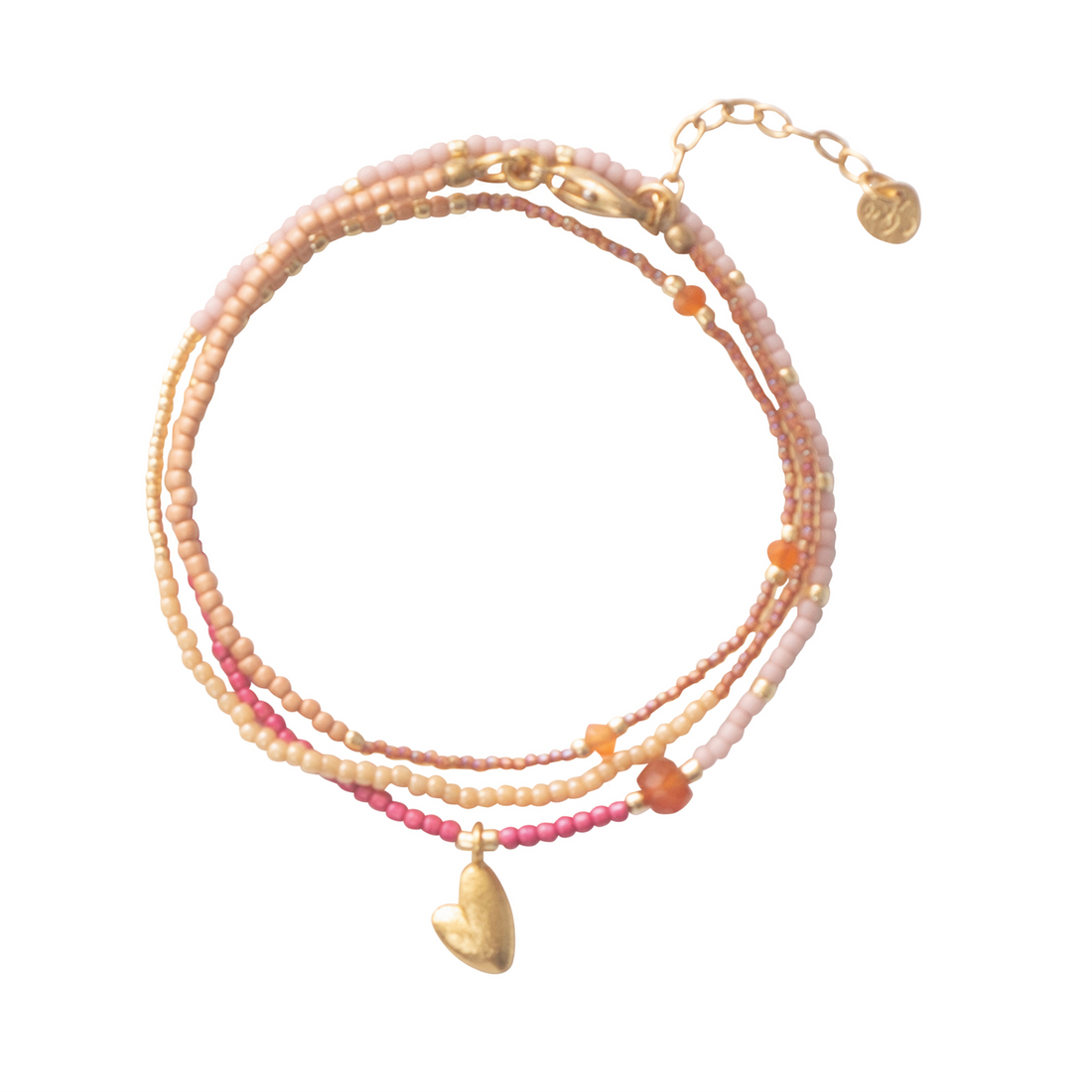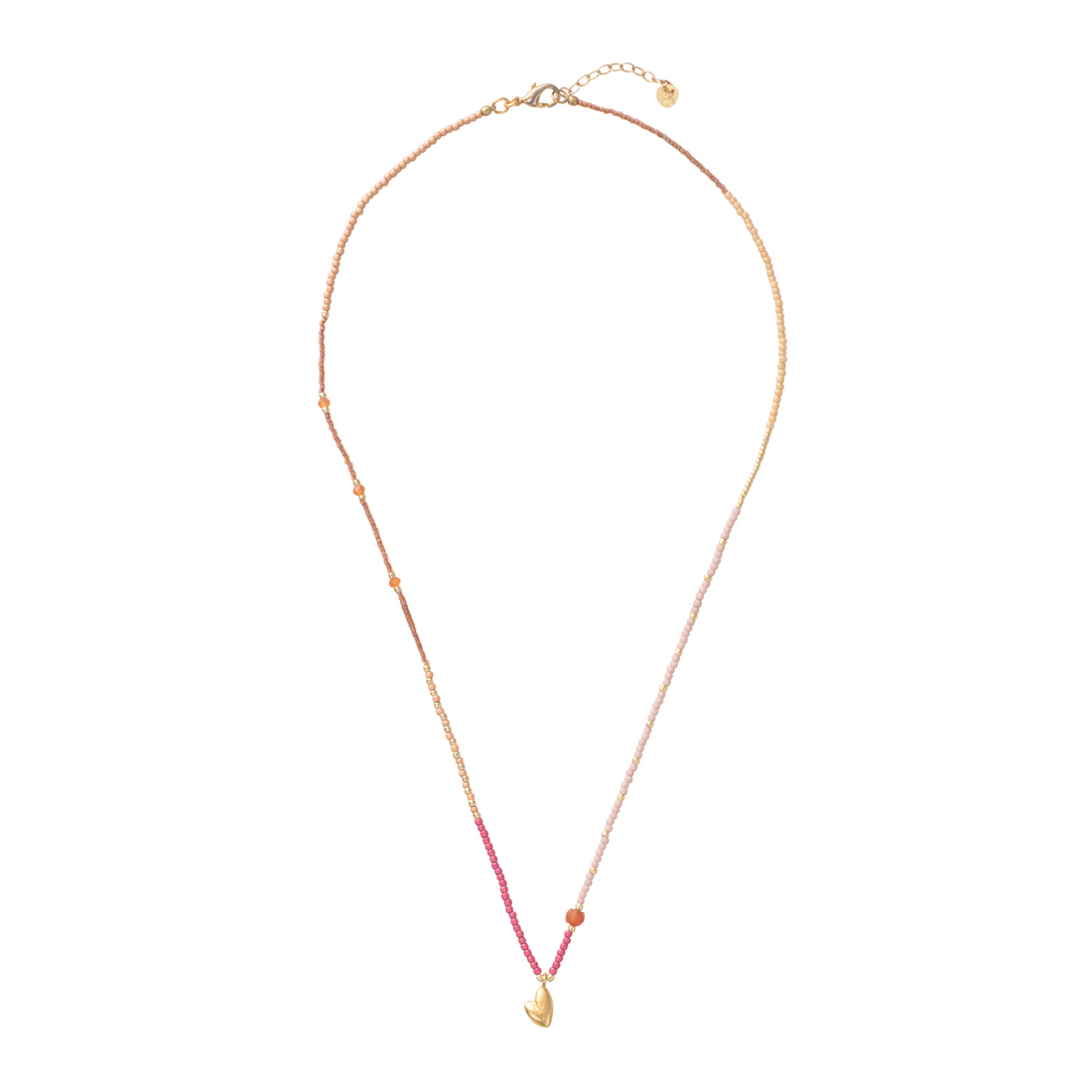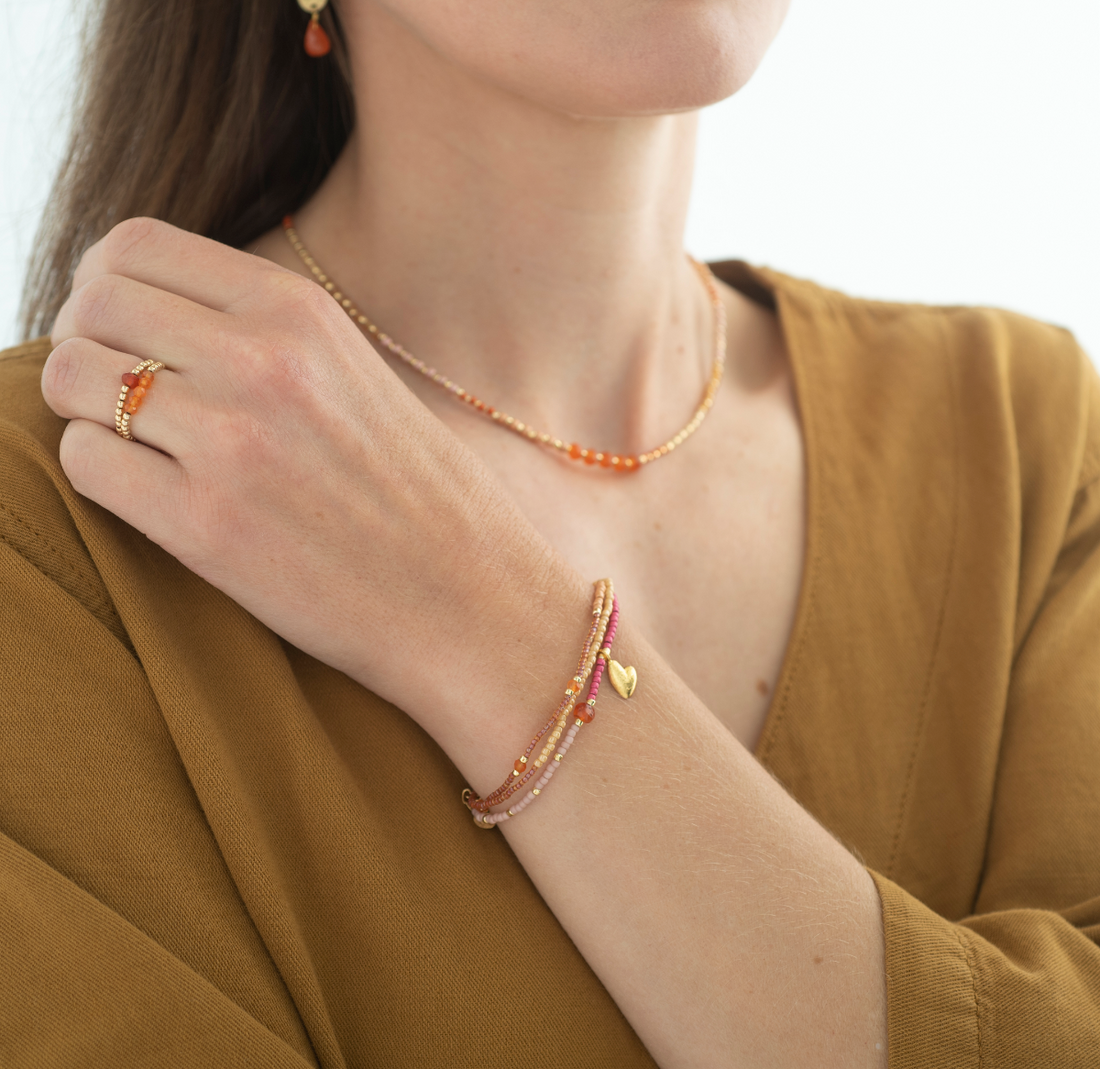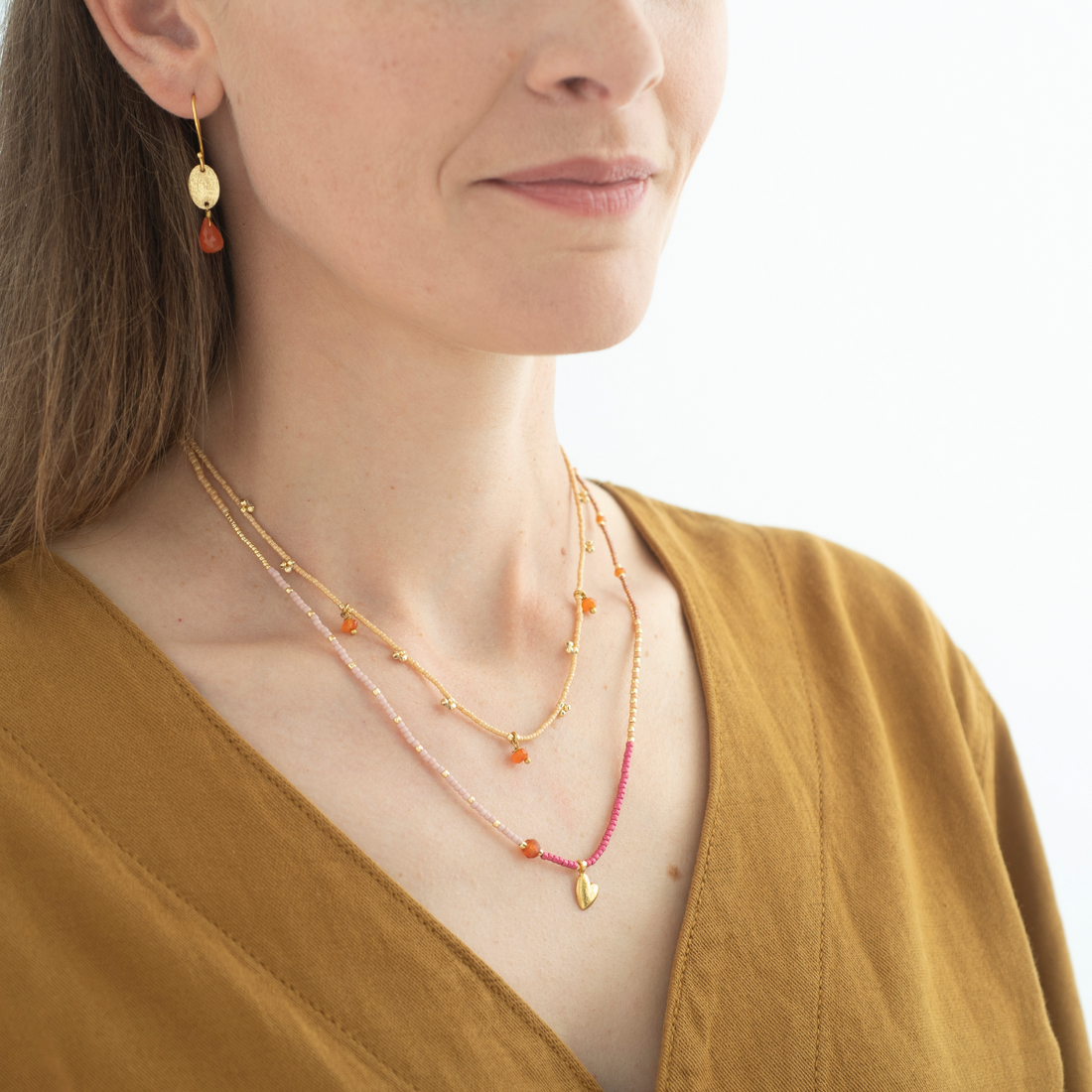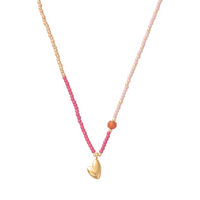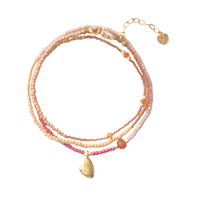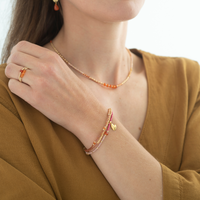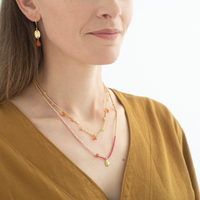 FEEL CARNELIAN GOLD NECKLACE | BRACELET
This Feel Carnelian Gold Colored Necklace of A Beautiful Story is made of gold plated brass, glass beads, features small carnelian gemstones and a gold plated charm with a heart symbol. The length of the necklace is 50-53 centimeters.
Carnelian ignites your inner spark and helps to get your creative juices flowing. Its fiery energy sets things in motion and brings back a sense of aliveness. 
Gemstones are created by nature. Every gemstone is unique. That's why the colour of your piece of jewelry may look slightly different from the picture.