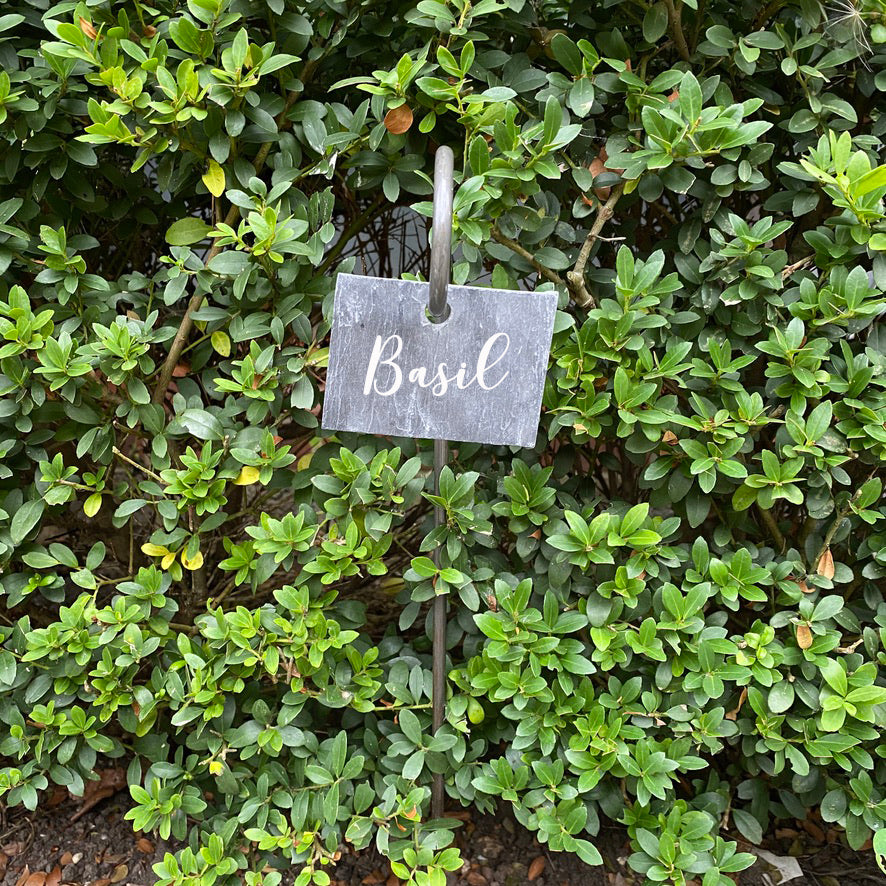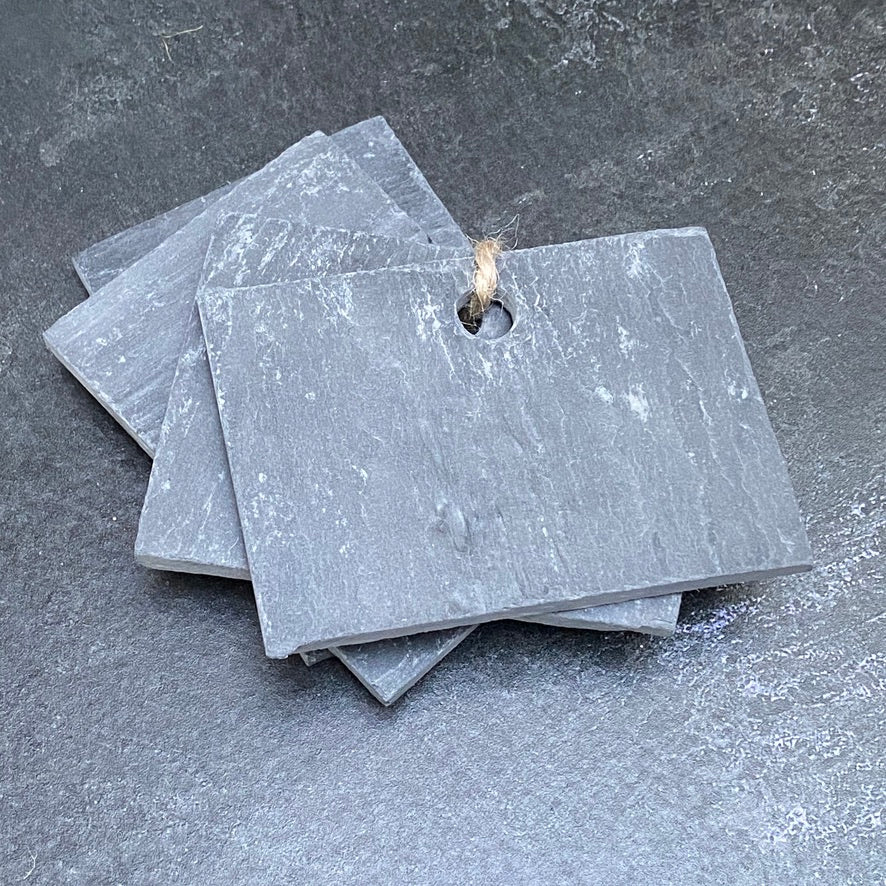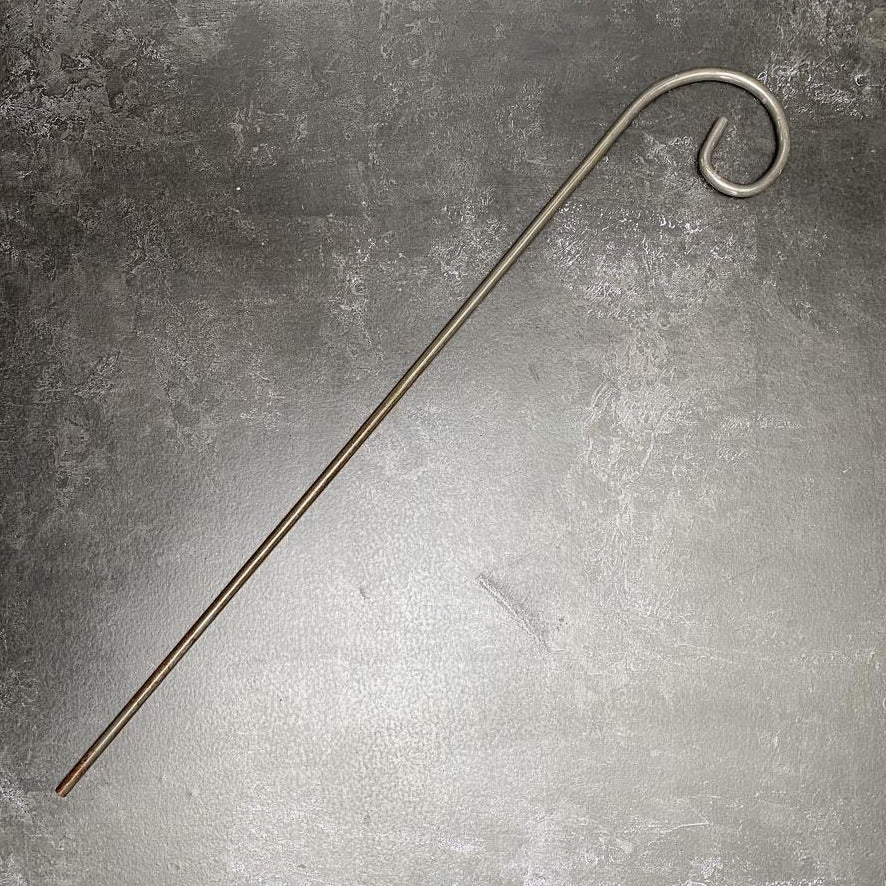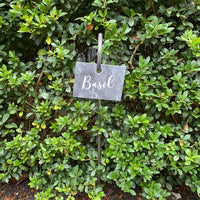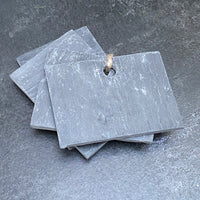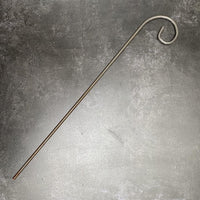 GARDEN HANGING SCOTTISH SLATE RECTANGULAR PLANT LABELS | SMALL SET 4
A set of 4 Scottish garden slate plant labels, crafted into a rectangular shape.
These Garden Slate Plant Labels give a traditional look to your garden. Superb and tasteful.
We offer two sizes of slate rectangular labels as follows:
Size 70mm x 50mm Small Garden Plant Labels
Can be used in conjunction with our Grey metal label hangers/stakes which are powder coated are the ideal item to hang your labels on.
Can be marked with chalk (for indoor use) or with a white marker pen.