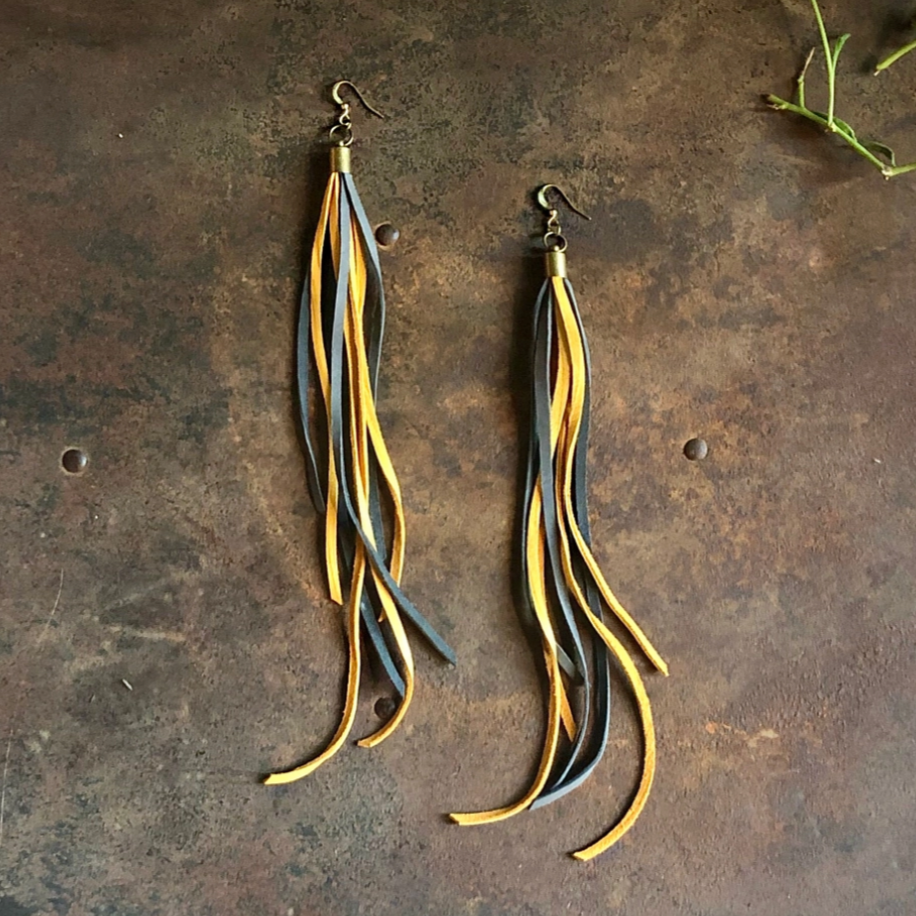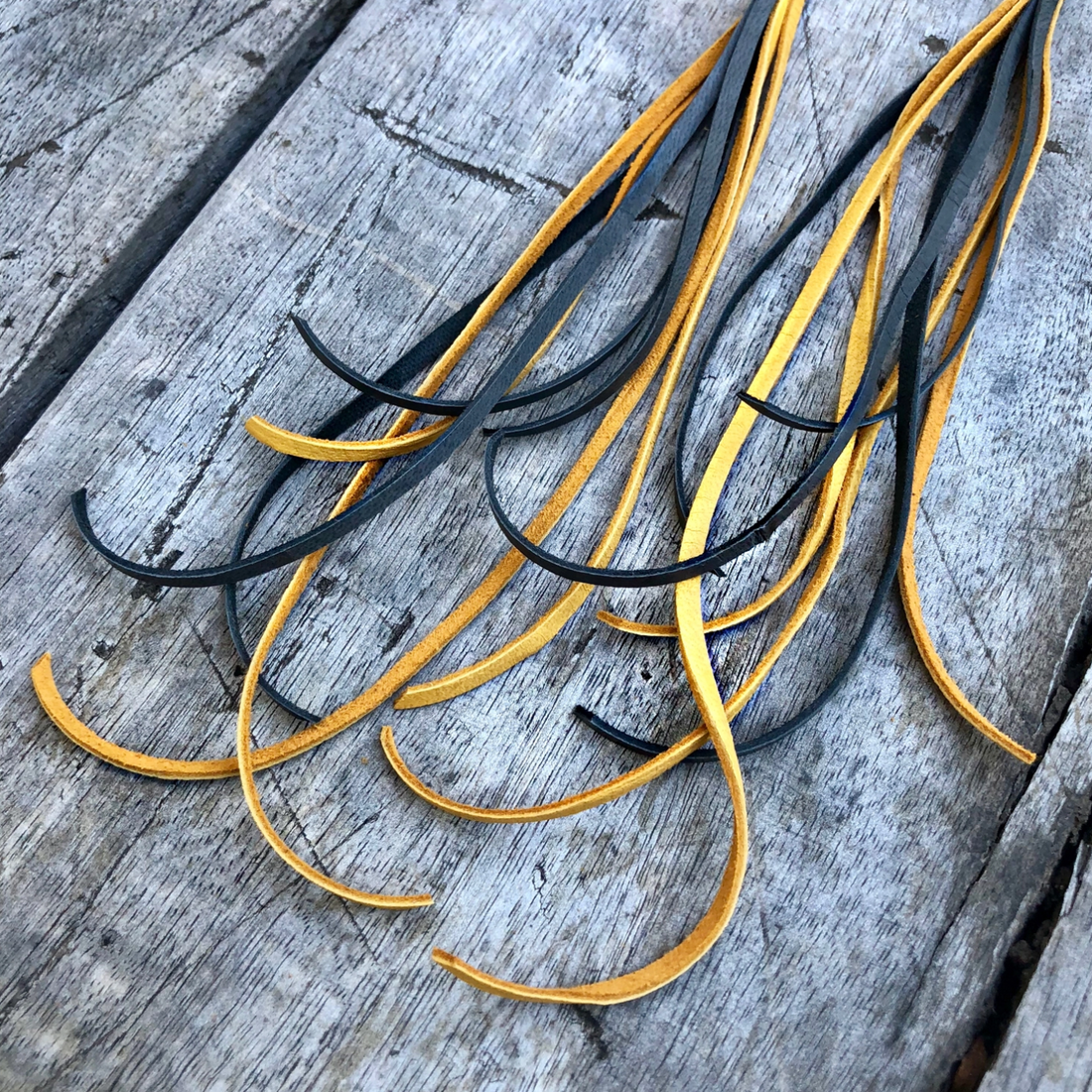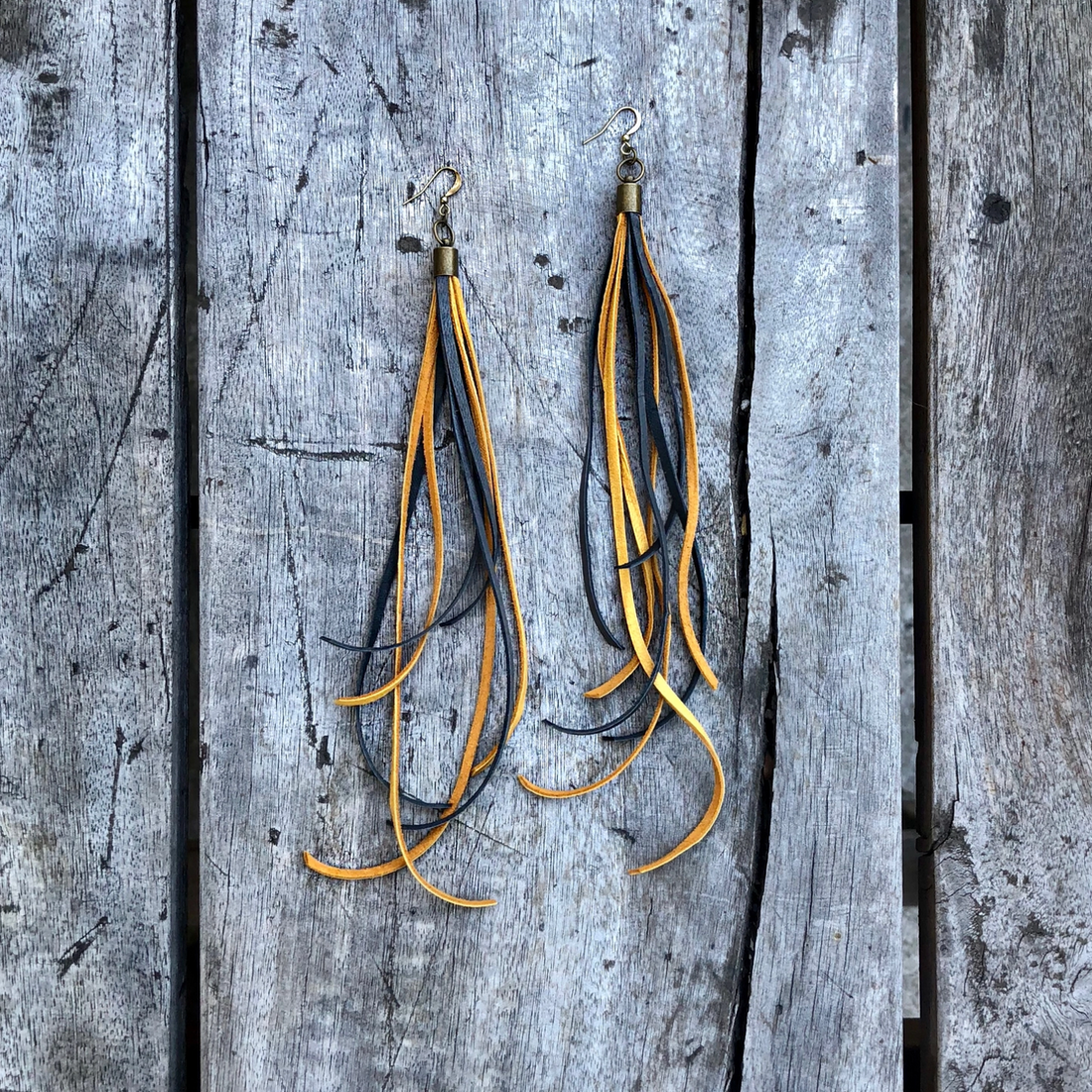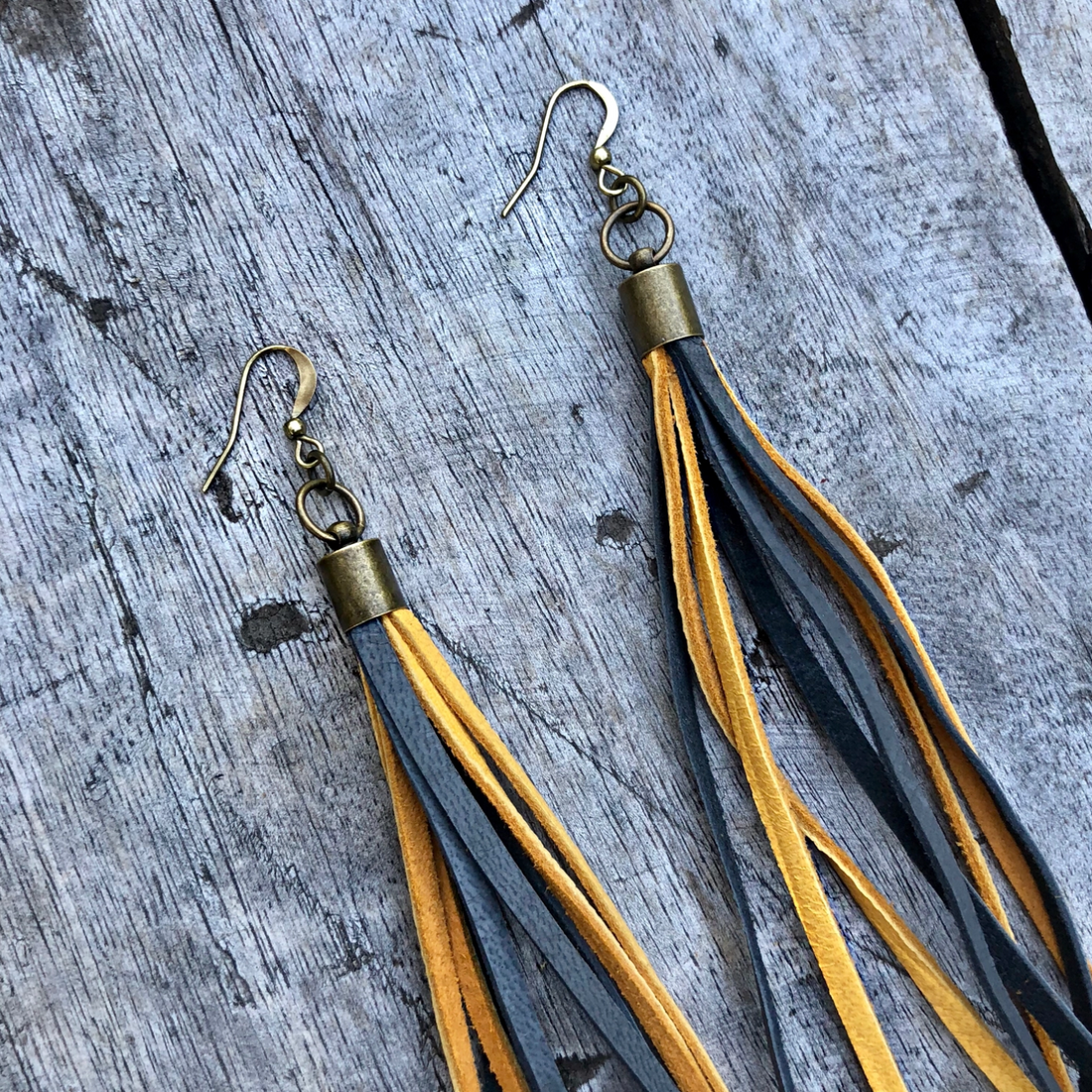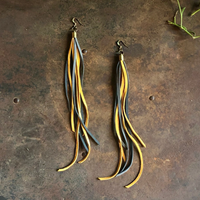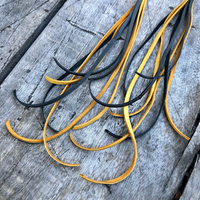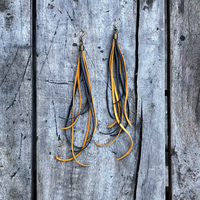 GOLD & CHARCOAL LEATHER TASSEL EARRINGS
These soft tassel earrings are made from gold colour and charcoal deerskin leather.
Part cowgirl, part biker, part rock & roll, the Leather Tassel Earrings give a little bad-ass kick to any outfit. 
They dangle at 22.5cm in length, swaying from brass earwires and findings.
Dramatic but lightweight enough to wear every day. Ok to get wet. Deerskin leather is sustainably sourced in the USA.
Made in United States of America