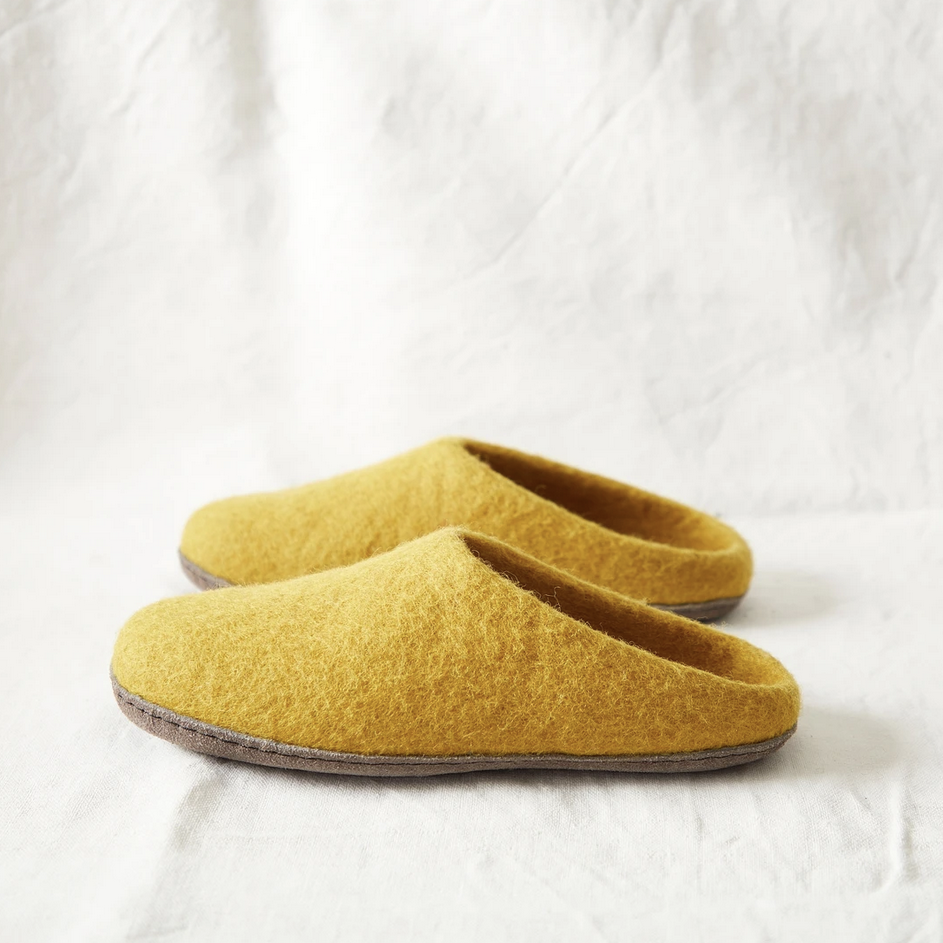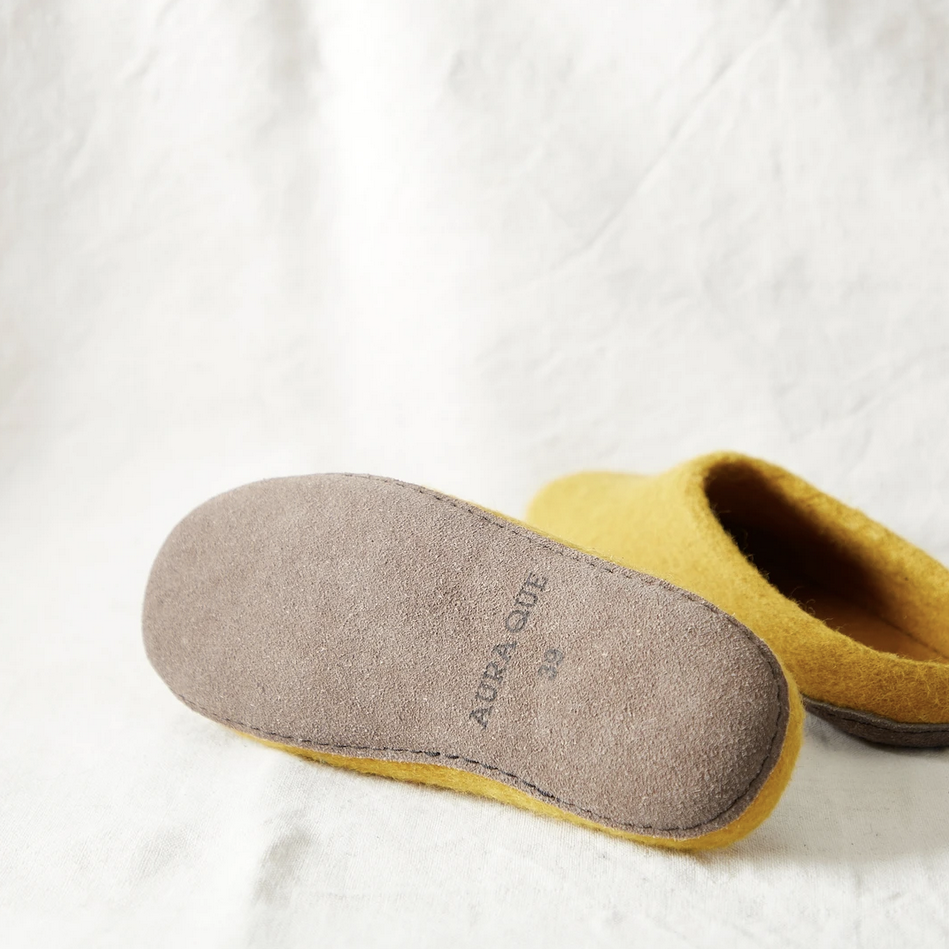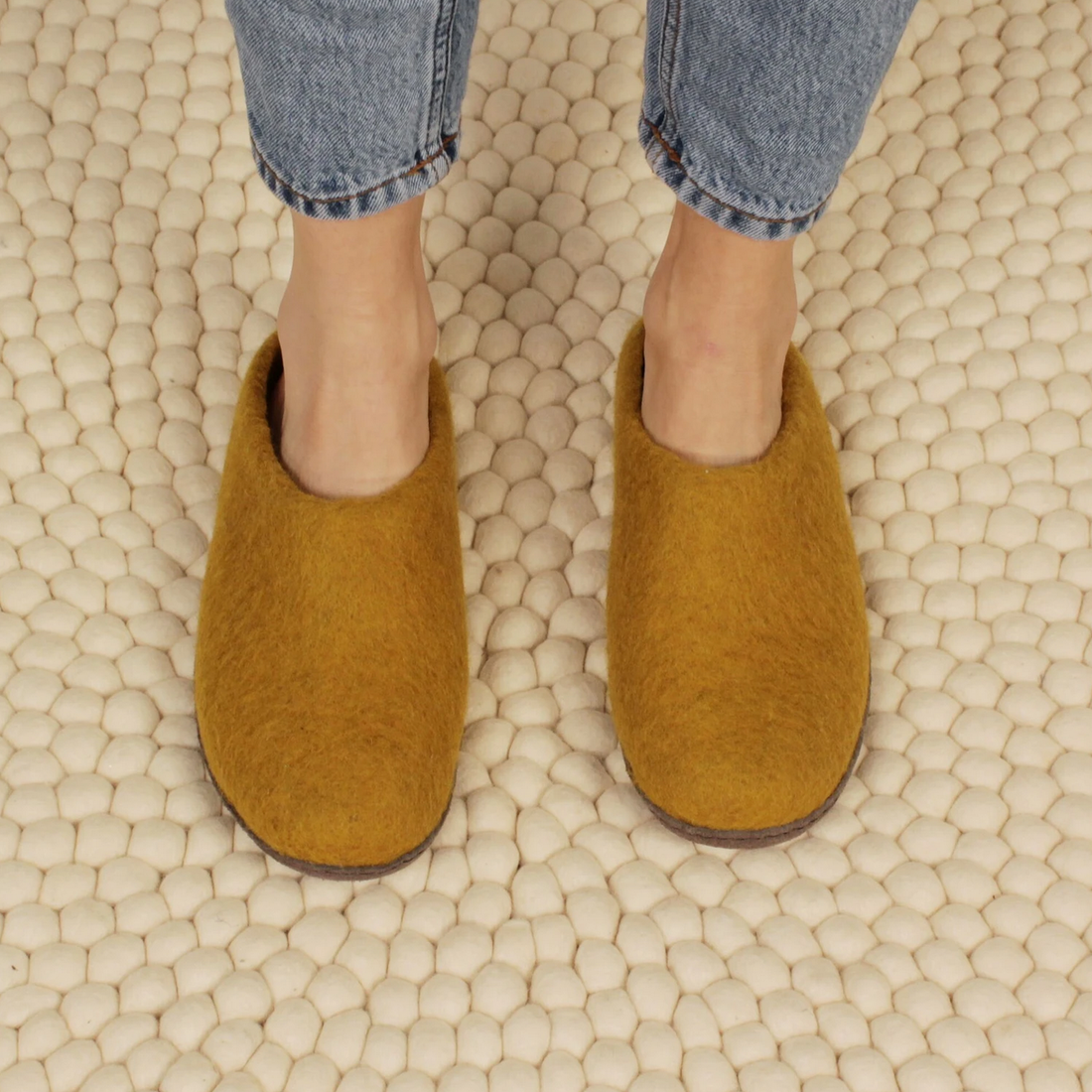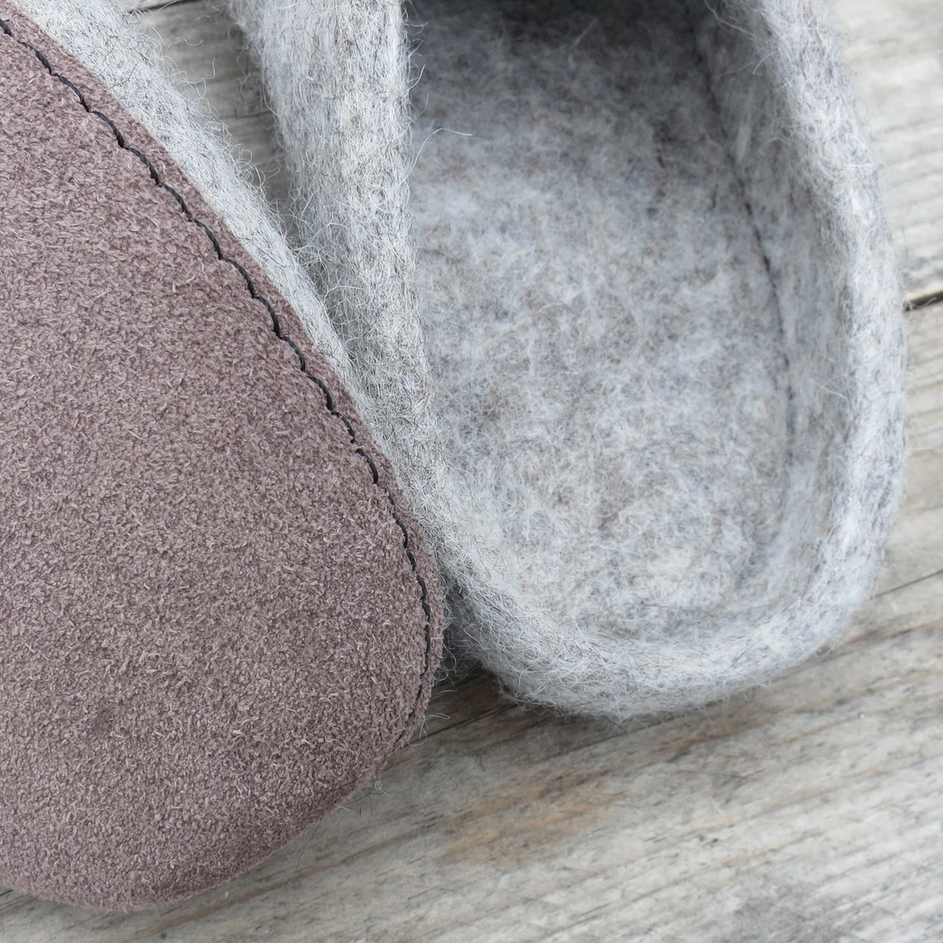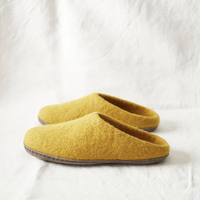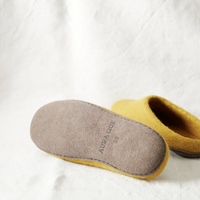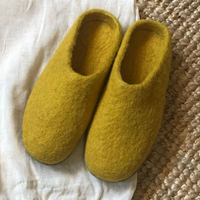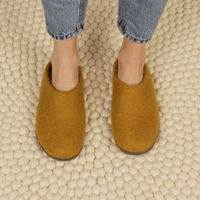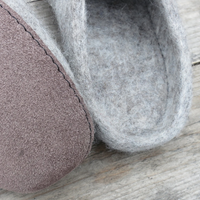 HANDMADE ECO FELT MULE SLIPPERS SUEDE SOLE | MUSTARD YELLOW
The MITA handmade felt slip-on mule slippers are individually handcrafted, with inside sole padding for comfort and finished with hardwearing leather suede soles.
We highly recommend sizing up if in any doubt as the slippers are comfy with thin socks and better roomy. While the slippers will mould gently to the wearer's feet with use, their lifespan will be extended if they are not stretched. These slippers are carefully hand-felted using 100% raw sheep wool, soap and water. Wool is one of the most sustainable fabrics in existence, it is renewable and biodegradable and requires relatively little water for its production. Wool has natural antibacterial properties. We only use azo-free dyes for our felt.
The natural buffalo suede is sourced from a small family tannery in Kolkata and roadfreighted to Kathmandu in bulk, to be used for all our leather and suede products. All chemicals used in the tanning process are contained and reprocessed within the water treatment facility on site. Leather is the traditional material for 3rd wedding anniversary gifts.
The slippers are hand-felted by a women's co-operative in the Kathmandu Valley, Nepal. Each piece is made around a reusable 'resist' mould and felted by hand, then felted more around reusable resin EU size 'last' to give the consistent shoe size. They are dried in the sun and the suede sole is beautifully machine-stitched into place to finish each pair. AURA QUE have been working with the group since 2013.
Care instructions: Spot clean with a damp cloth. Do not submerge in water. Please treat with care. A suede brush may be useful for cleaning this product.