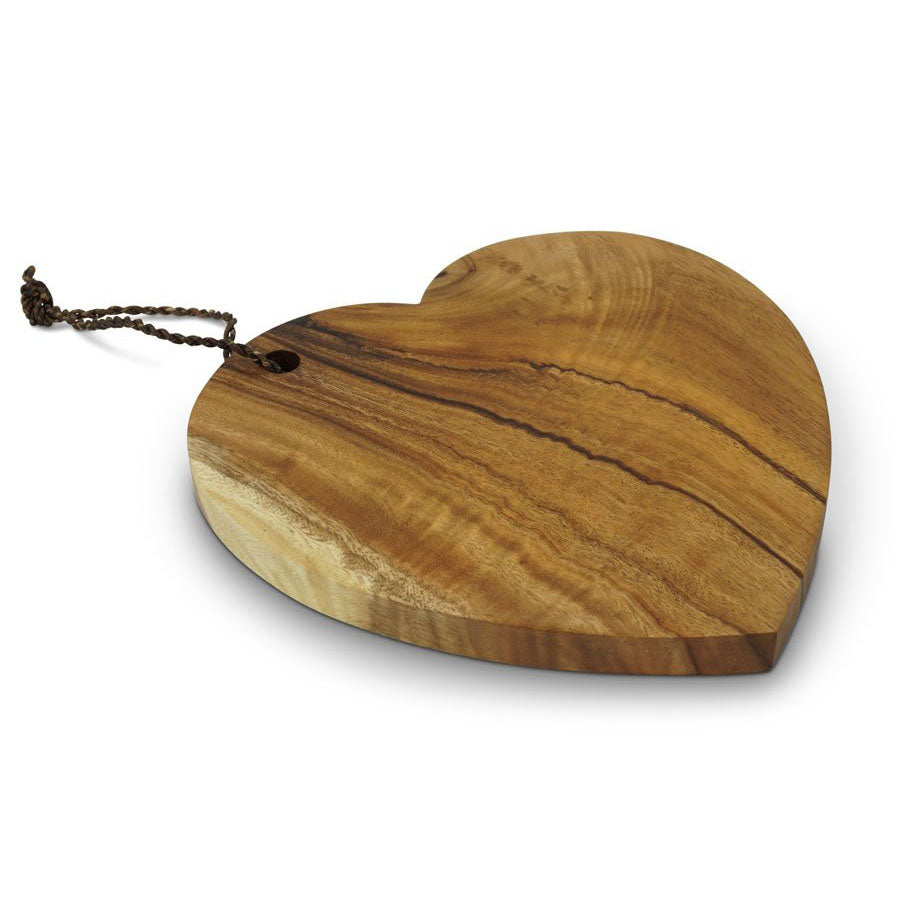 HEART SHAPED ACACIA CHOPPING BOARD | 30cm
This product is handcrafted from sustainably sourced acacia wood and treated with a food safe varnish. It is produced by a small-scale family business in the Philippines. The company is well organized and strives to create a healthy, creative and enjoyable working environment for its employees, who all earn a decent, fair wage.
Perfect as a 5th Wedding Anniversary gift.
30cm