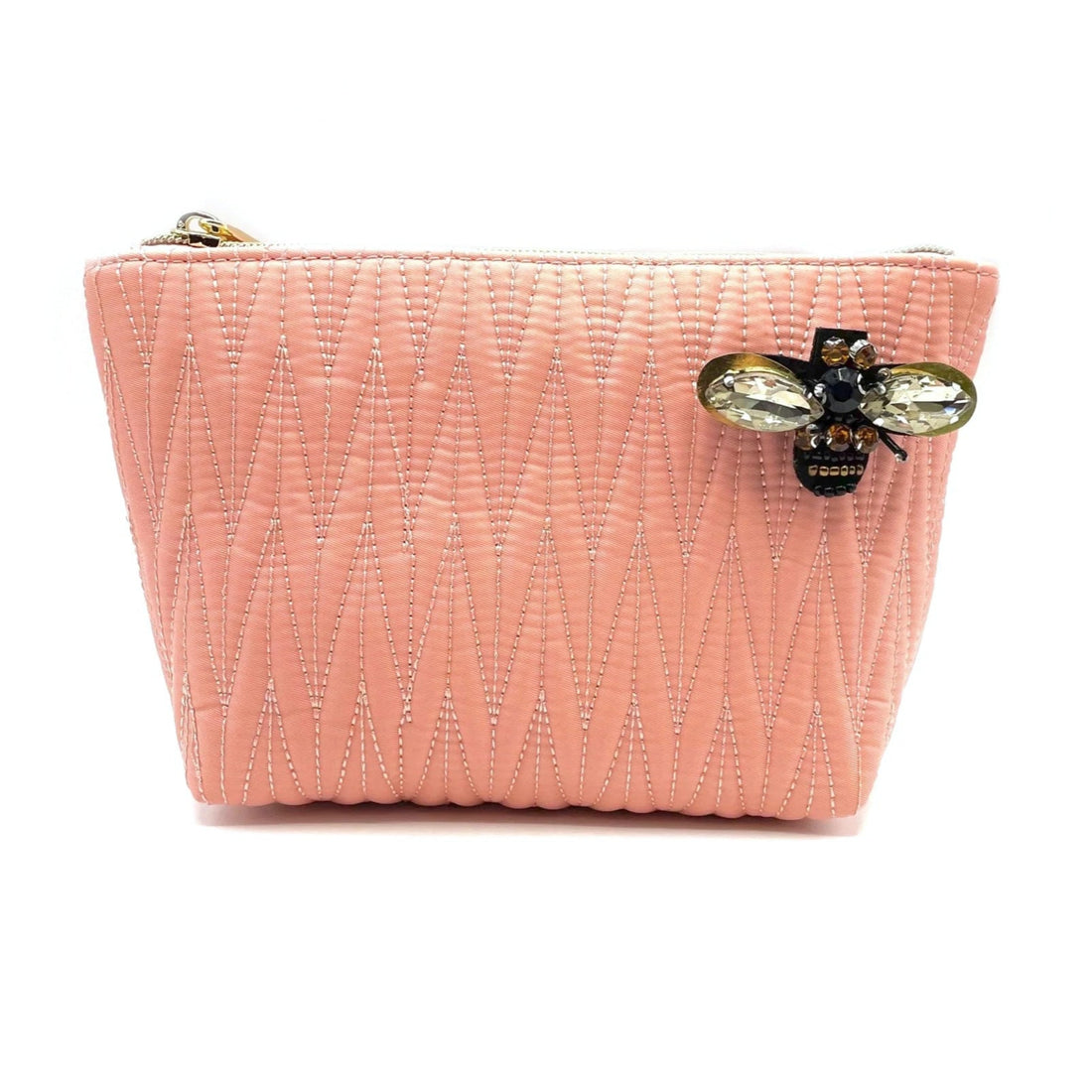 LARGE QUILTED RECYCLED NYLON MAKE UP BAG WITH BUMBLEBEE PIN | PEACH
A stunning, quilted make-up bag, made from recycled materials, in peach nylon, with a detachable insect pin. 

22 cm long, 15cm high and 7.5cm wide at the base.
Made from recycled nylon, lining made from recycled polyester, insect pin made from recycled glass.
Recycled nylon has the same benefits as recycled polyester: It diverts waste from landfills and its production uses much fewer resources than virgin nylon (including water, energy and fossil fuel).