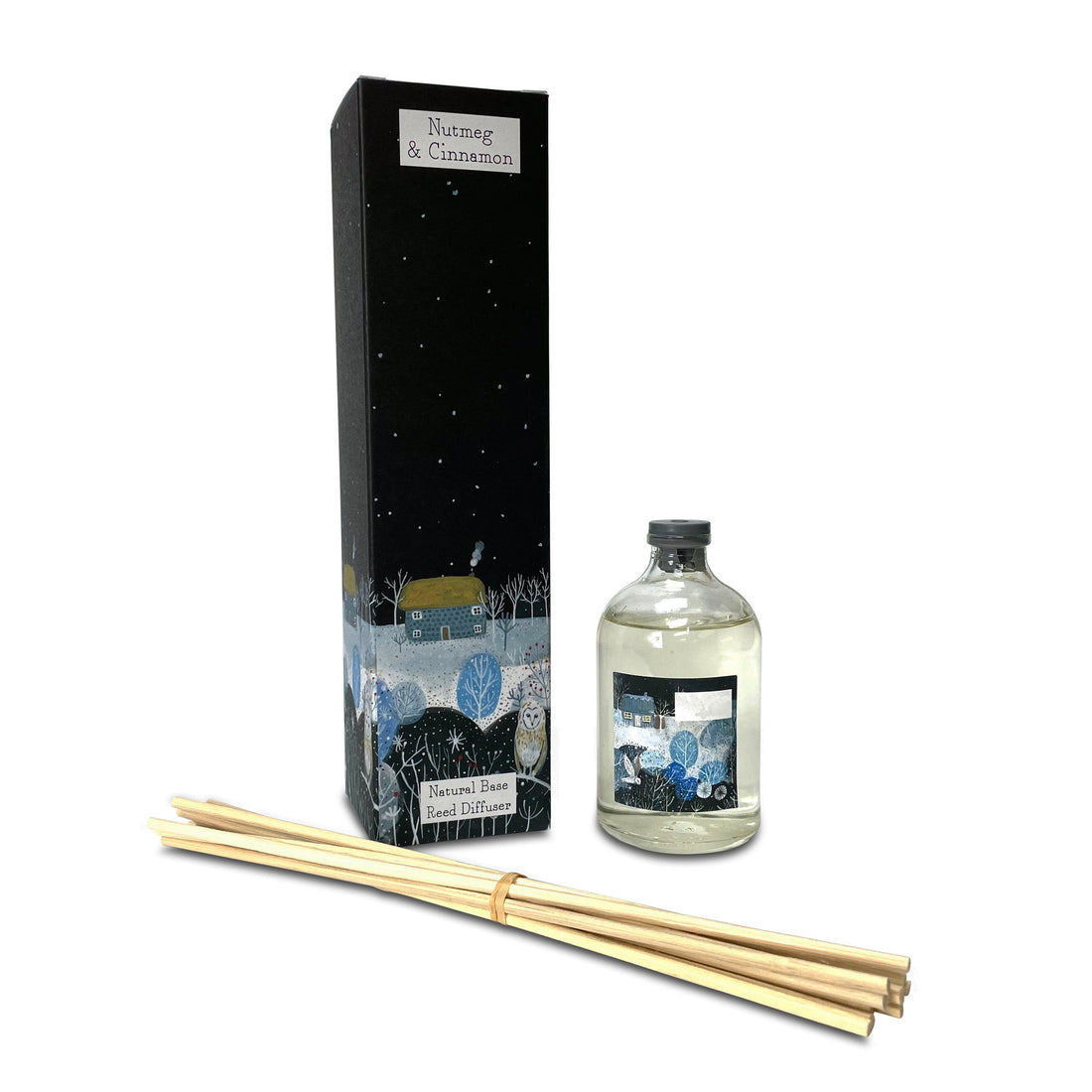 WINTER DIFFUSER | NUTMEG & CINNAMON
These 100ml clear apothecary reed bottles, with natural reed sticks, are presented in beautifully illustrated boxes. Made with an alcohol-free, non-flammable, natural vegetable base which has been blended with top quality essential or fragrance oils to make rooms smell amazing. Each kit comes with 10 natural rattan reed sticks.
To release the aroma, remove the stopper, and place the rattan reed sticks in the bottle. This allows the oil to be naturally drawn up the tiny capillaries in the sticks. The oil will last longer if placed in a cooler part of the room; if a diffuser is placed near a source of heat or sunlight, it will evaporate quite quickly.
- Lasts for up to 6 months
- Recyclable glass
- Paraben free
- Base blended with fine quality essential or fragrance oils
- Made in the UK
Matching card available here