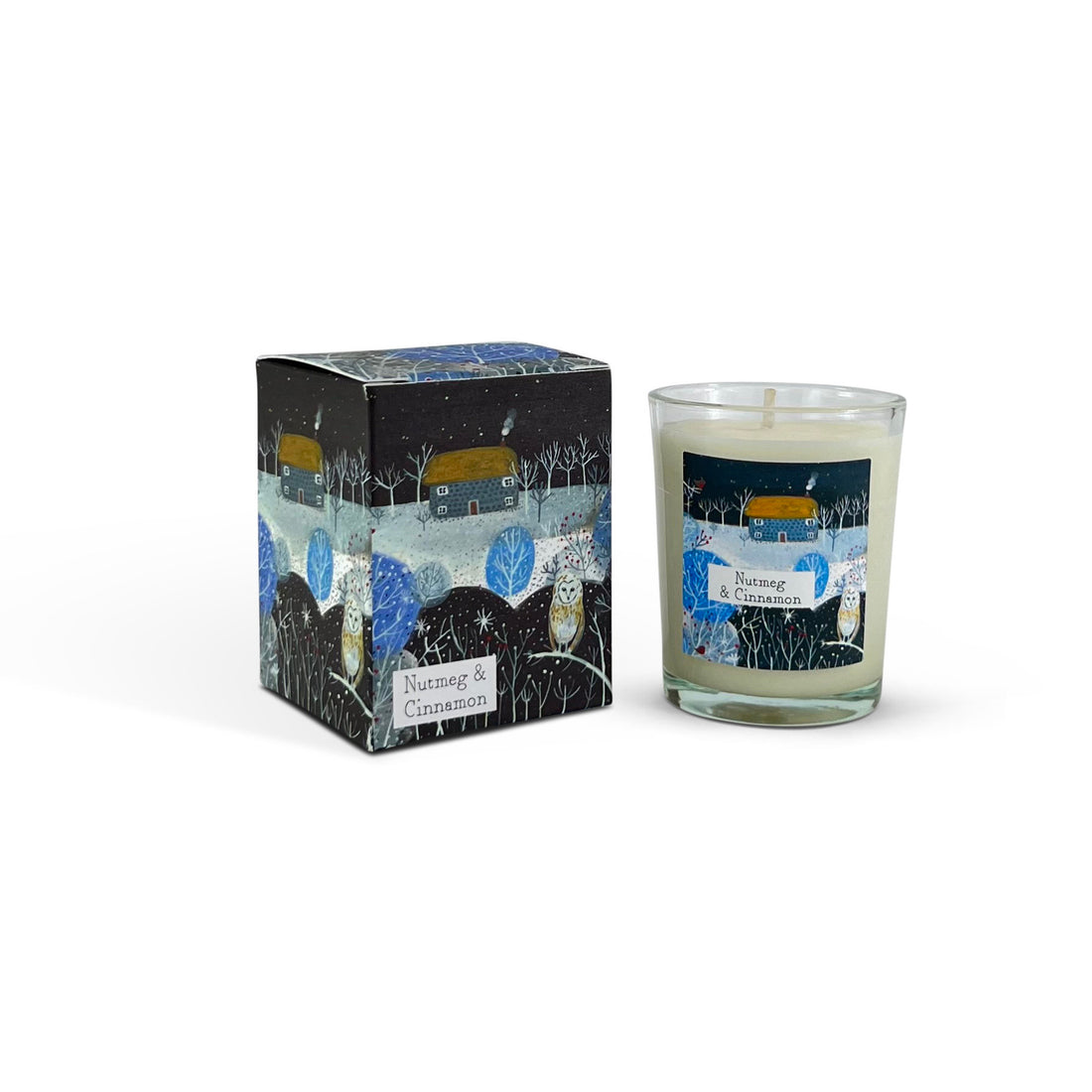 WINTER VOTIVE CANDLE | NUTMEG & CINNAMON
This premium quality votive candle has been poured in beautiful, part-recycled clear glass. Made with naturally sourced soya and rapeseed oil wax blend and high quality perfume oils, this product is both sustainable and kind to the environment. Our candles are subtly scented and naturally coloured, which may vary slightly due to the natural shade of the oil.
At 6cm high, it's also the ideal candle to burn by the side of the bath, or in a hall to welcome guests.
Burn time: Approx 30 hours
Candle dimension: Height 62mm x Diameter 50mm*
Wax weight: 60g*

- Recyclable glass
- Paraben free
- Vegan - no animal products or beeswax
- Burns cleanly, hardly any soot produced
- Fine quality essential and fragrance oil
- Made in the UK
- Eco friendly
- Cotton wicks with a paper core
Matching card available here