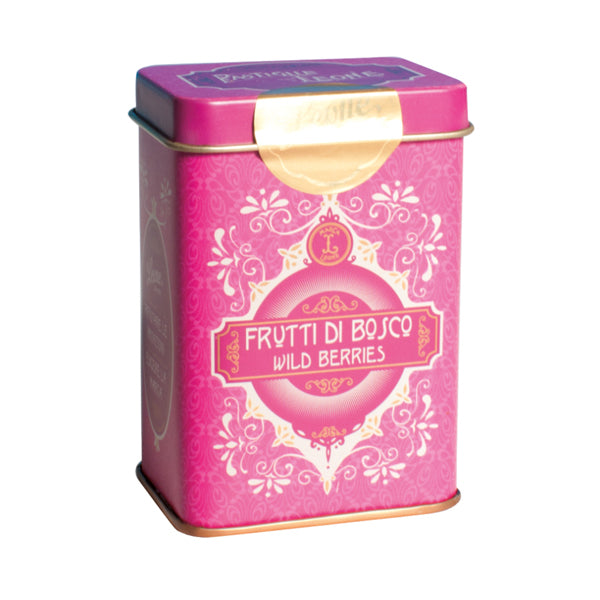 RETRO TIN LEONE PASTILLES | WILD BERRIES
Beautifully designed tins containing unique Italian lozenges.

This delightful assortment of raspberry, strawberry, blueberry and redcurrant lozenges are part of the original 1850s range of unique sweets by Leone, Turin, one of Europe's oldest and most celebrated confectioners. The sweets are aromatic with full and long-lasting flavour.
Loved by adults and children alike, the lozenges come in a series of fabulous Retrochic designed tins which make real collectors' items.
100% natural ingredients. 80 sweets in every tin.

42g