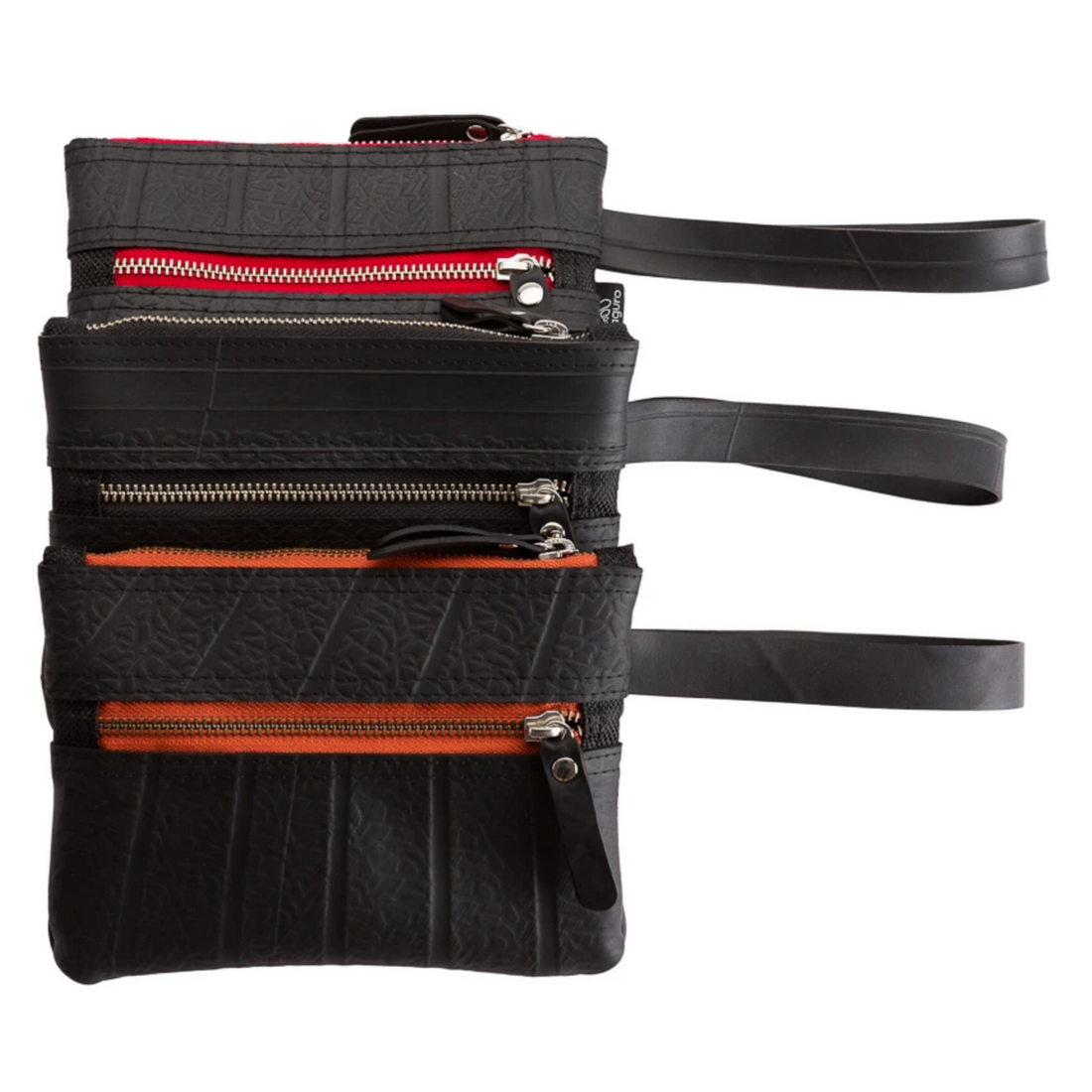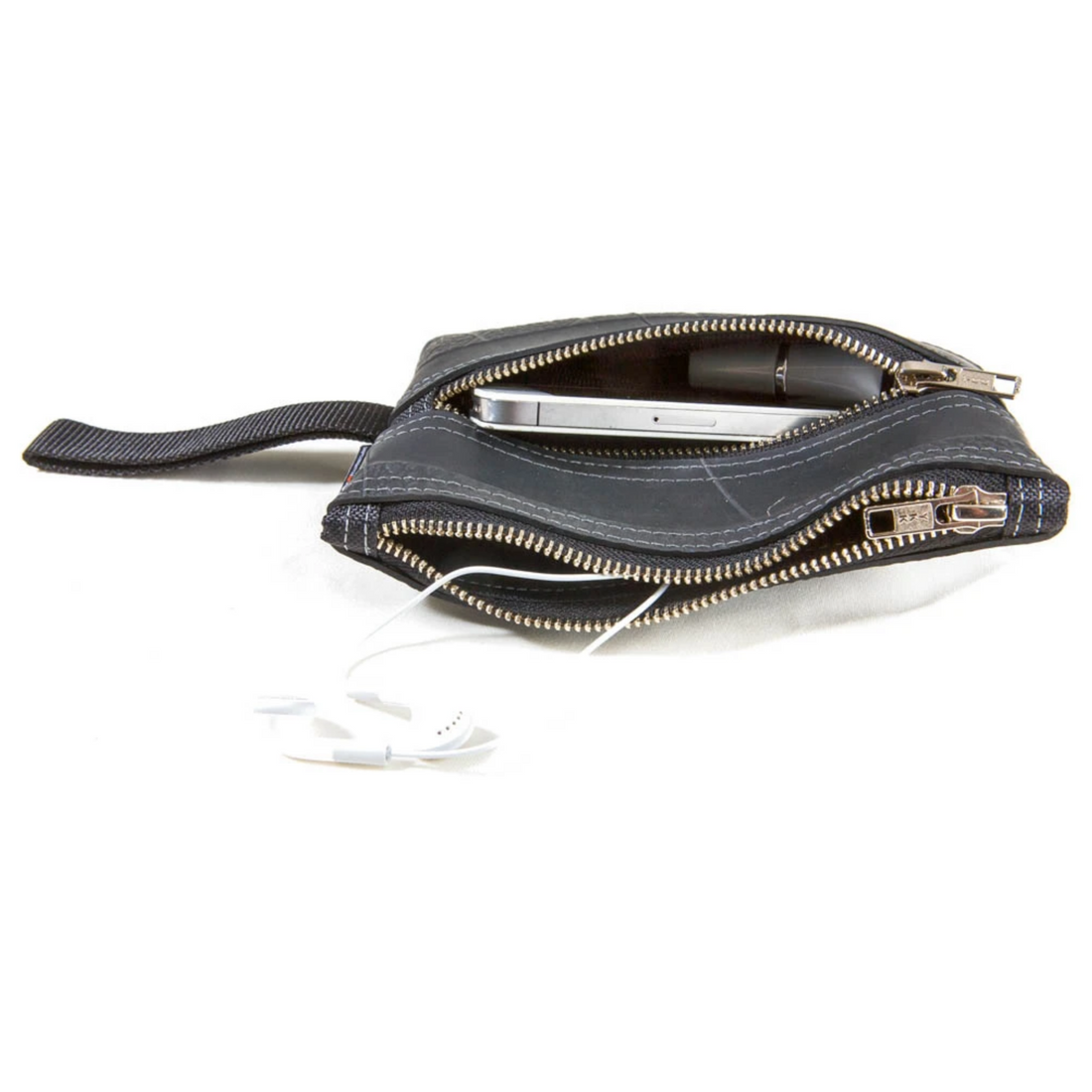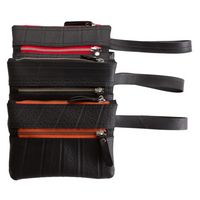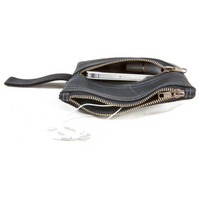 ECO-FRIENDLY & VEGAN RECYCLED RUBBER WRIST POUCH | RED
The versatile Erin Recycled Rubber Wristlet Pouch will fit neatly within your handbag or day sack and is perfect for carrying gadgets, phones, keys or make-up. It has an outer zip pocket, attached wristlet strap and metal top zip fastening. The pouch will also fit your cards, coins and notes when you want to travel light.
The Erin Recycled Rubber Wristlet Pouch has been handcrafted using recycled rubber in an eco-friendly and cruelty-free process. Reclaimed inner tubes are a popular leather substitute, due to their similar texture and unique patterns.
Handmade
Metal top zip fastening
Outer zip pocket
Fabric lining
Contrast stitching & matching zip fastening
Attached inner tube wrist strap
Easy to clean and maintain
Suitable for vegans
Available in 6 coloured zips
Size: W21cm x H12.5cm x D8cm
80% recycled rubber, 20% new materials
Please note that there may be slight variations in colour, size and pattern from the pictured product. This reflects the handmade nature of the items and the sourcing of upcycled materials. It also adds to the individuality and uniqueness of each item. No two products are the same.