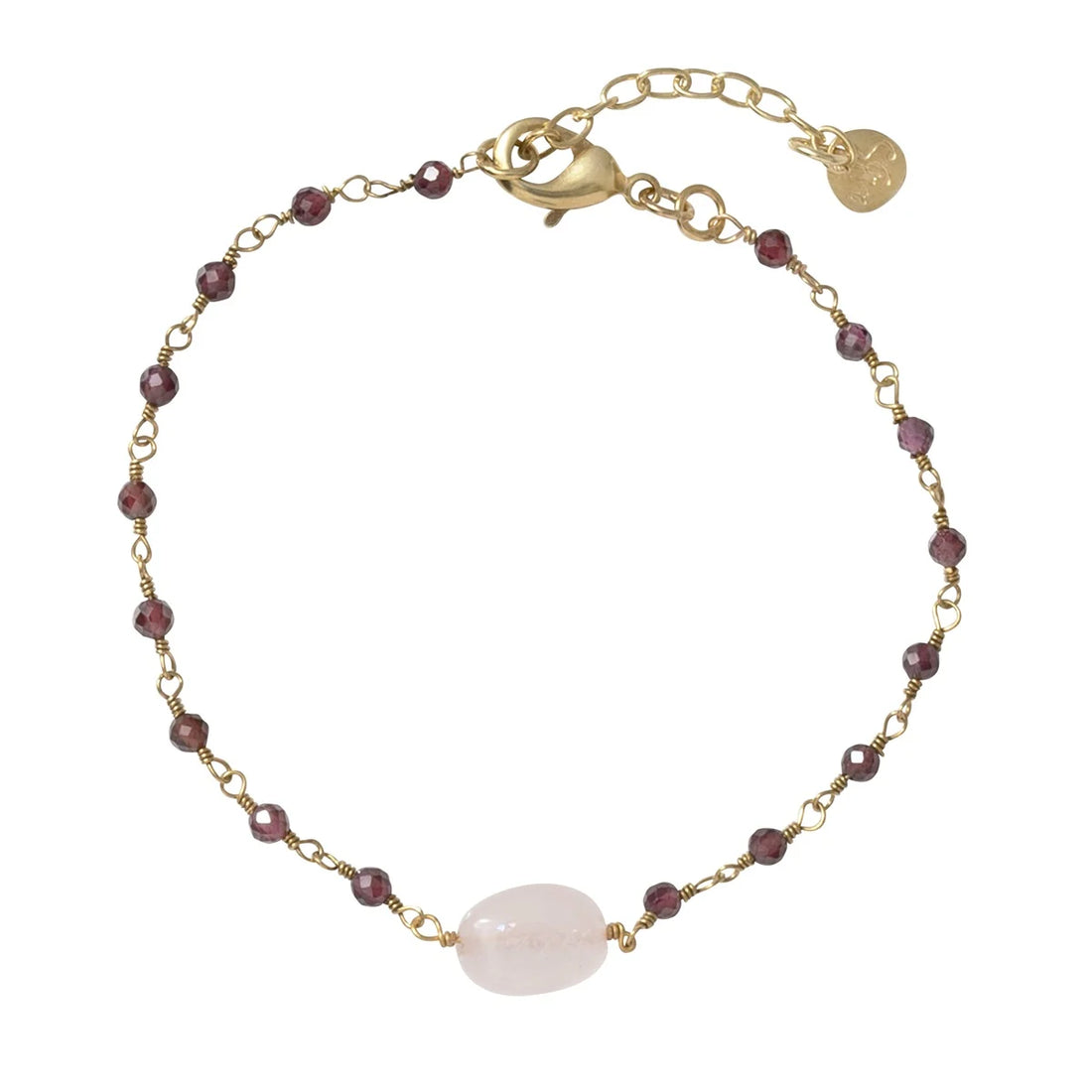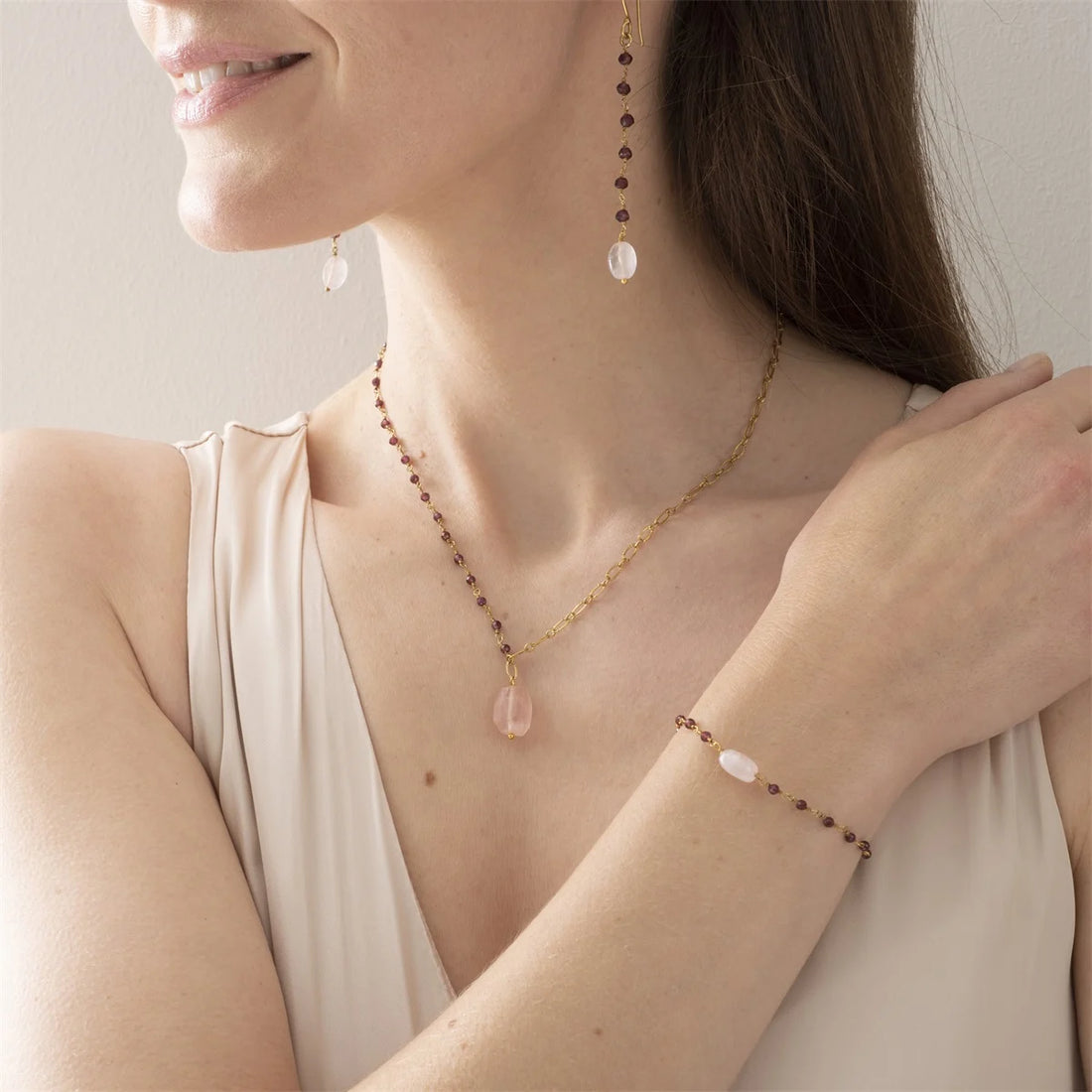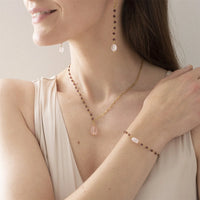 UNIVERSE GARNET ROSE QUARTZ GOLD BRACELET
This bracelet is made of a gold plated rosary chain, small faceted garnet gemstone and an oval rose quartz gemstone.
Rose quartz is the sweetest. The stone of love. For yourself and others. We tend to be quite unkind to ourselves. Rose quartz embraces you and loves you.
Garnet cannot be missed. A powerful and energetic deep red stone. Garnet is filled with passion, motivation and creativity.
Gemstones are created by nature. Every gemstone is unique. That's why the color of your piece of jewelry may look slightly different from the picture.
16-20cm