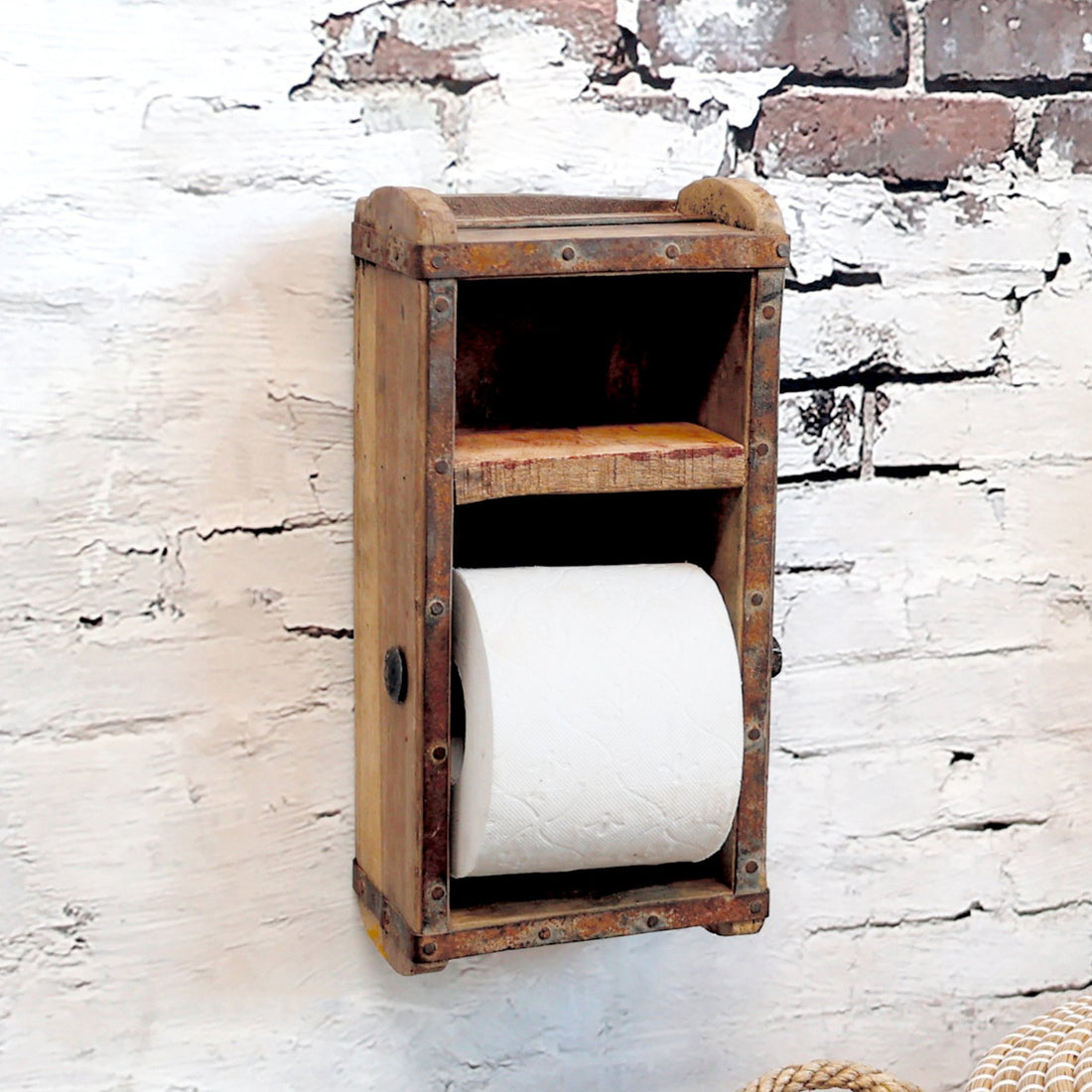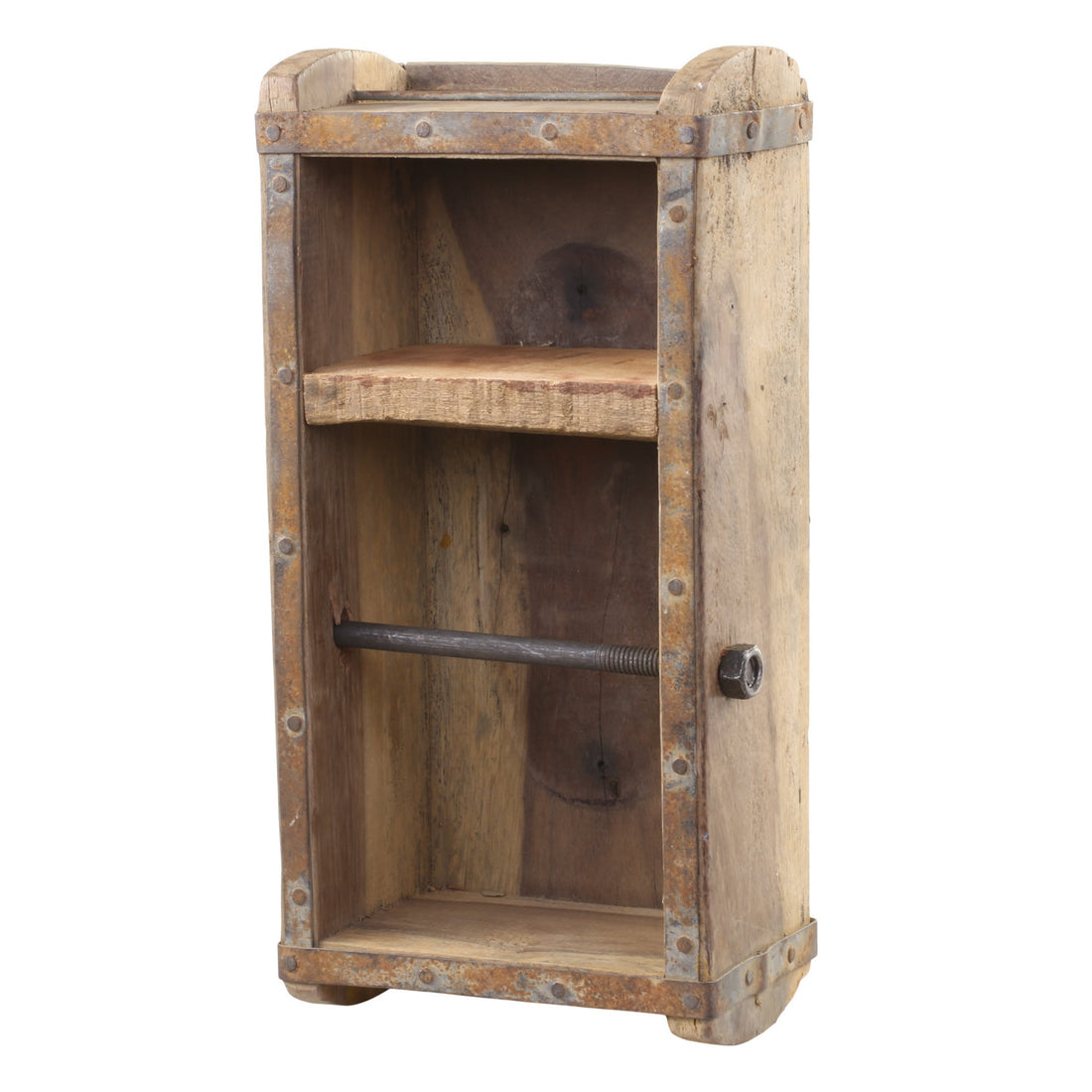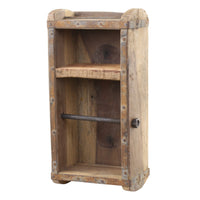 VINTAGE BRICK MOULD TOILET PAPER HOLDER
Each one is unique - made from recycled wooden brick moulds.
This beautiful toilet paper holder fits a standard roll of toilet paper, with a diameter of max. 10 cm and a width of max. 11 cm.
PLEASE MEASURE YOUR TOILET ROLL AS RETURN POSTAGE WILL BE AT YOUR OWN COST.
H 30cm L 15cm W 10cm