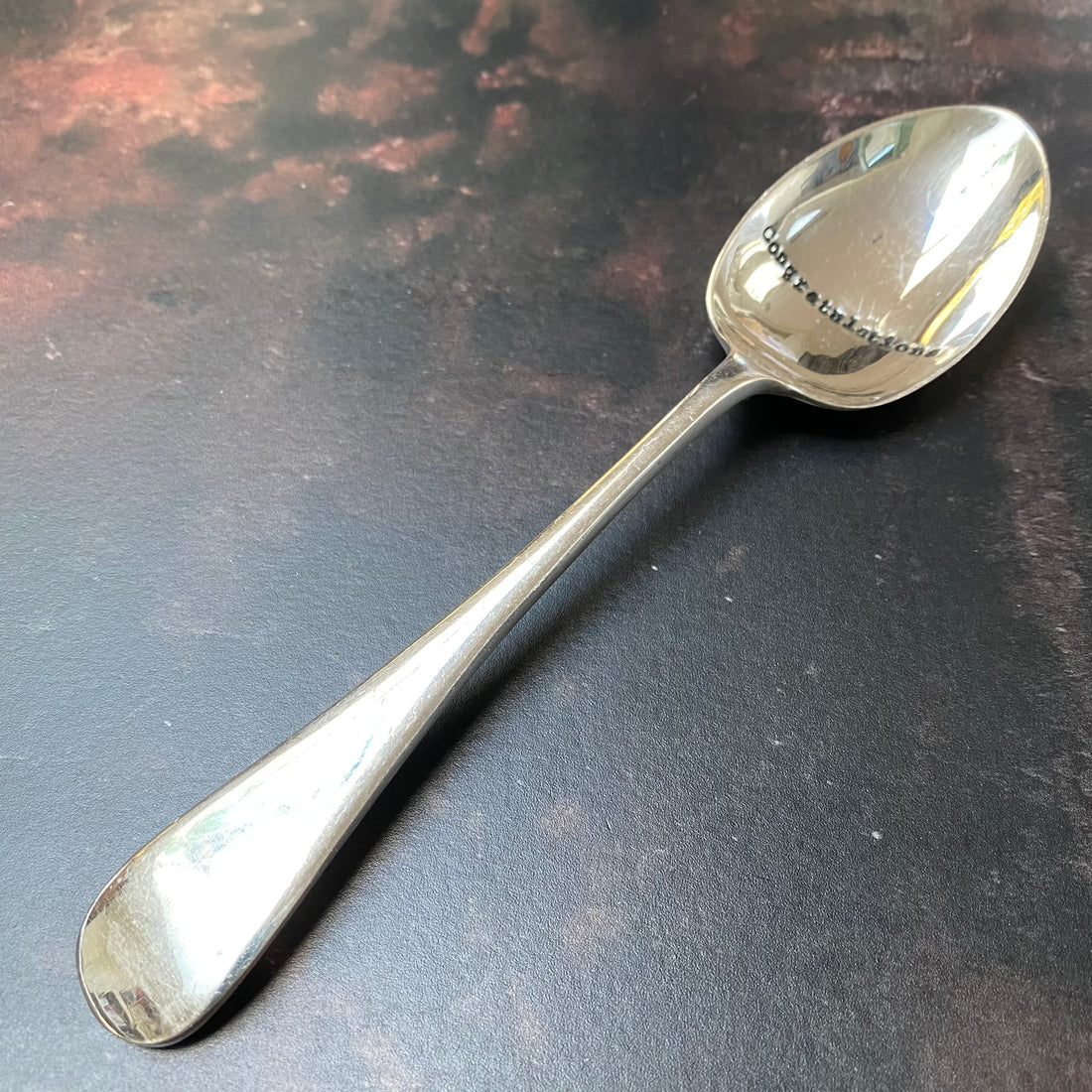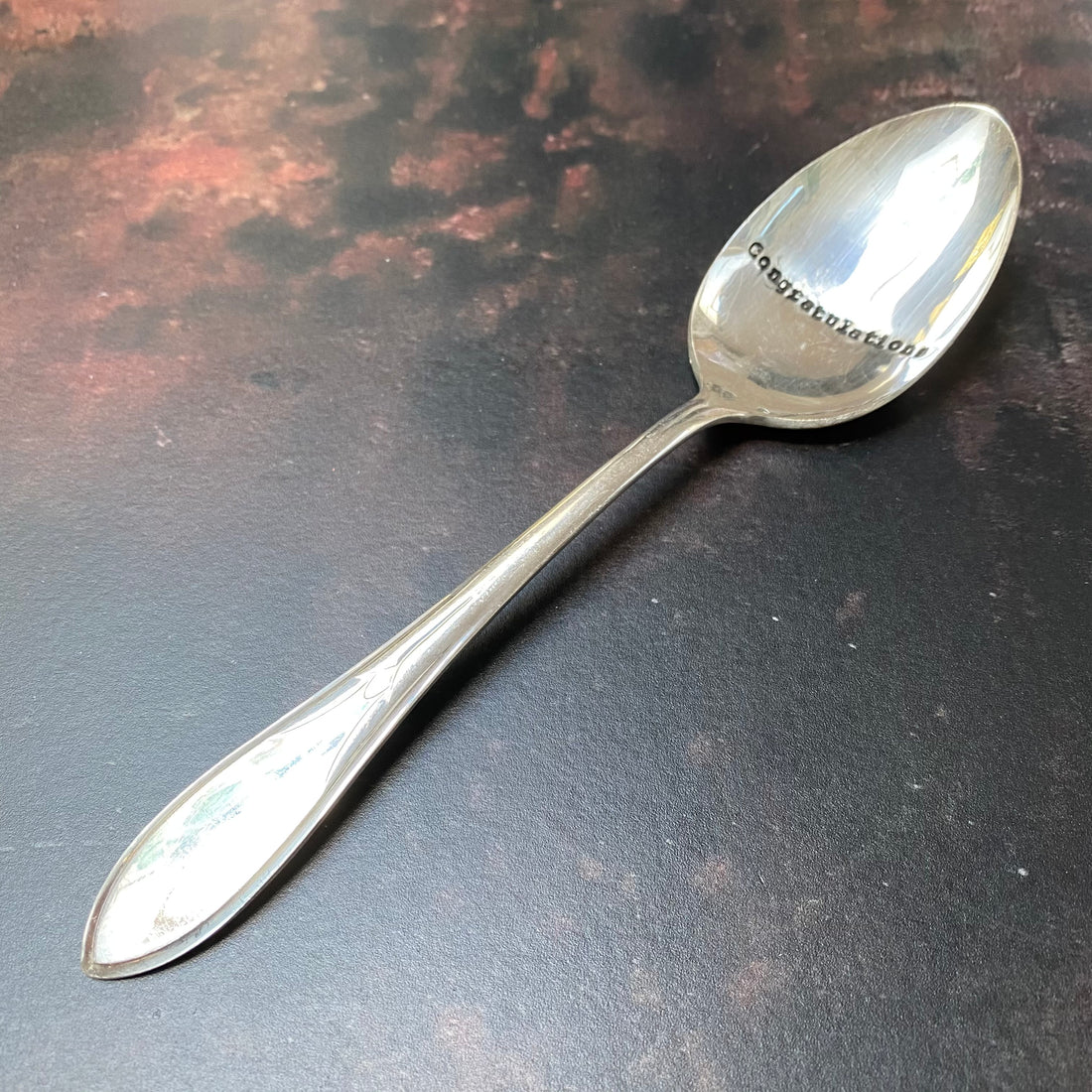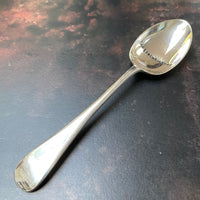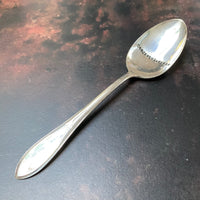 VINTAGE LARGE SPOON | CONGRATULATIONS
Every piece of vintage cutlery is all sourced here in the UK. Traditional, industrial tools are used to indent every letter into the silver plate. Marks are expected during this process and the spacing and alignment of letters will not be perfect which we believe only adds to it's unique charm and beauty.
The cutlery is silver plated and therefore not dishwasher safe, we recommend hand washing in warm water and as silver is prone to tarnishing a good clean every now and then is also reccommended.