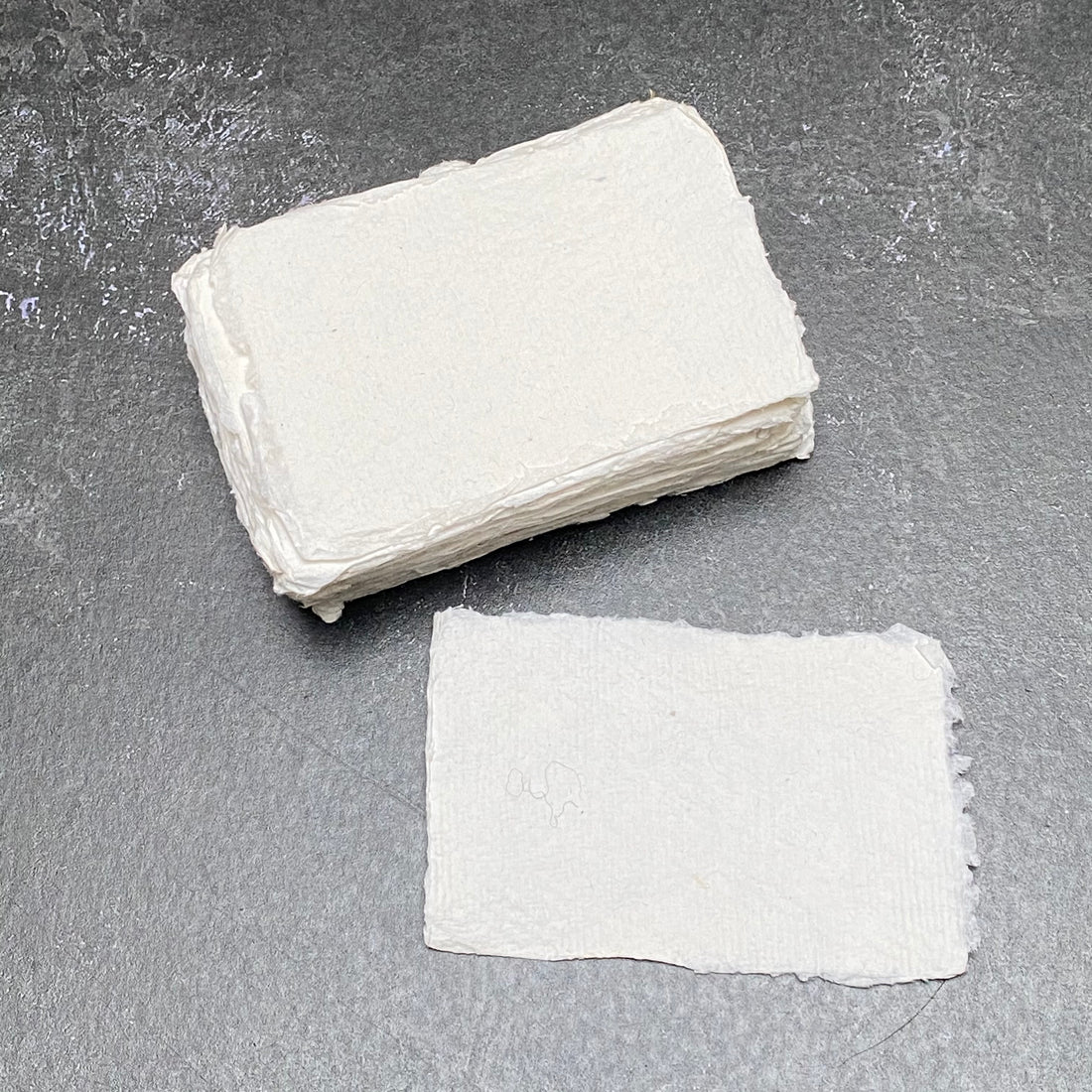 WHITE A8 COTTON RAG PAPERS 5x8cm | PACK 100
Artists' handmade paper from Khadi Papers India. 
This paper is made from 100% long fibred cotton rag.
Internally sized with neutral pH size.  Acid free.  Medium-Rough surface.
For watercolour and all painting and drawing media.
Make great place cards or gift tags.
Weight: 150gsm

Surface: Medium

Dimensions: 5.5 x 8 cm