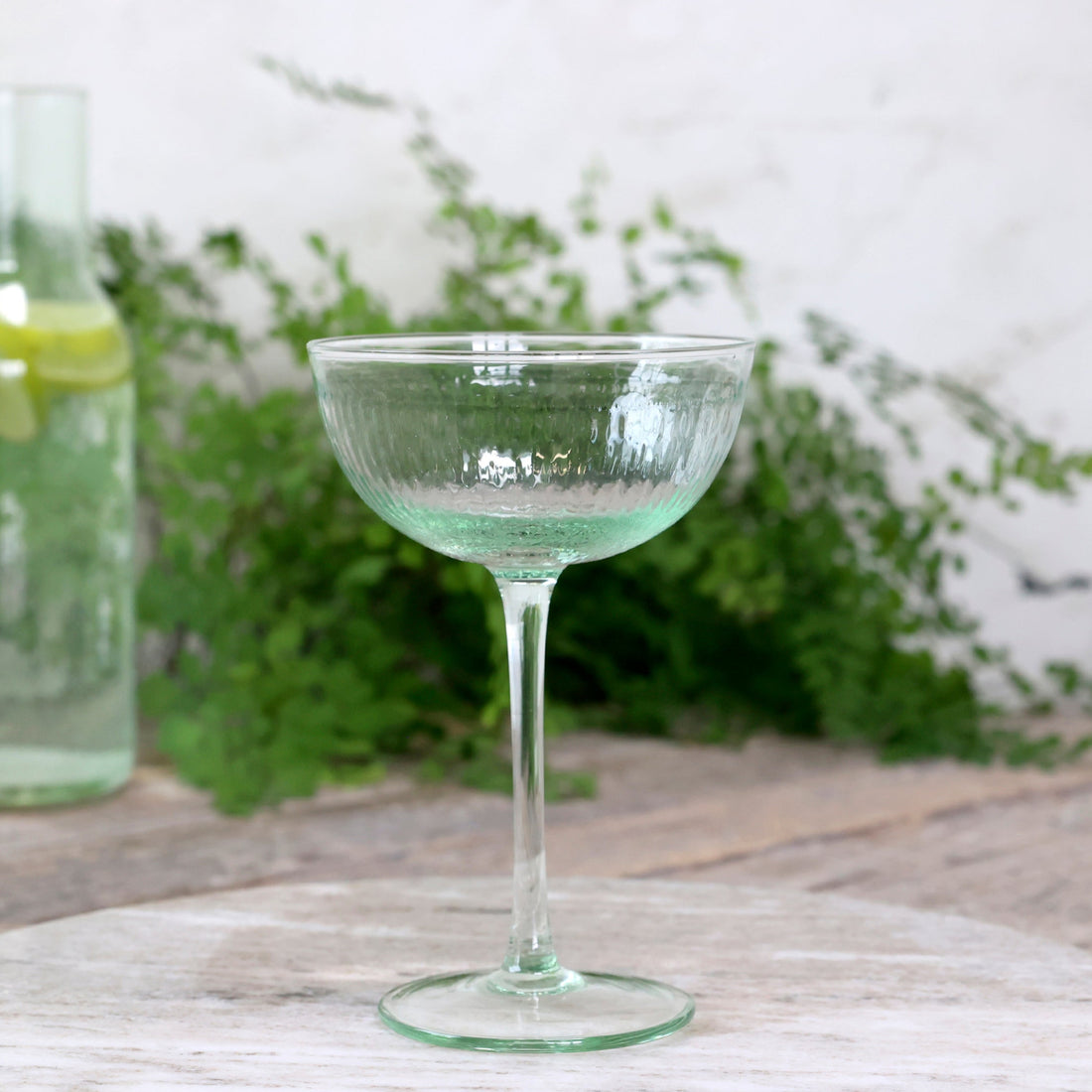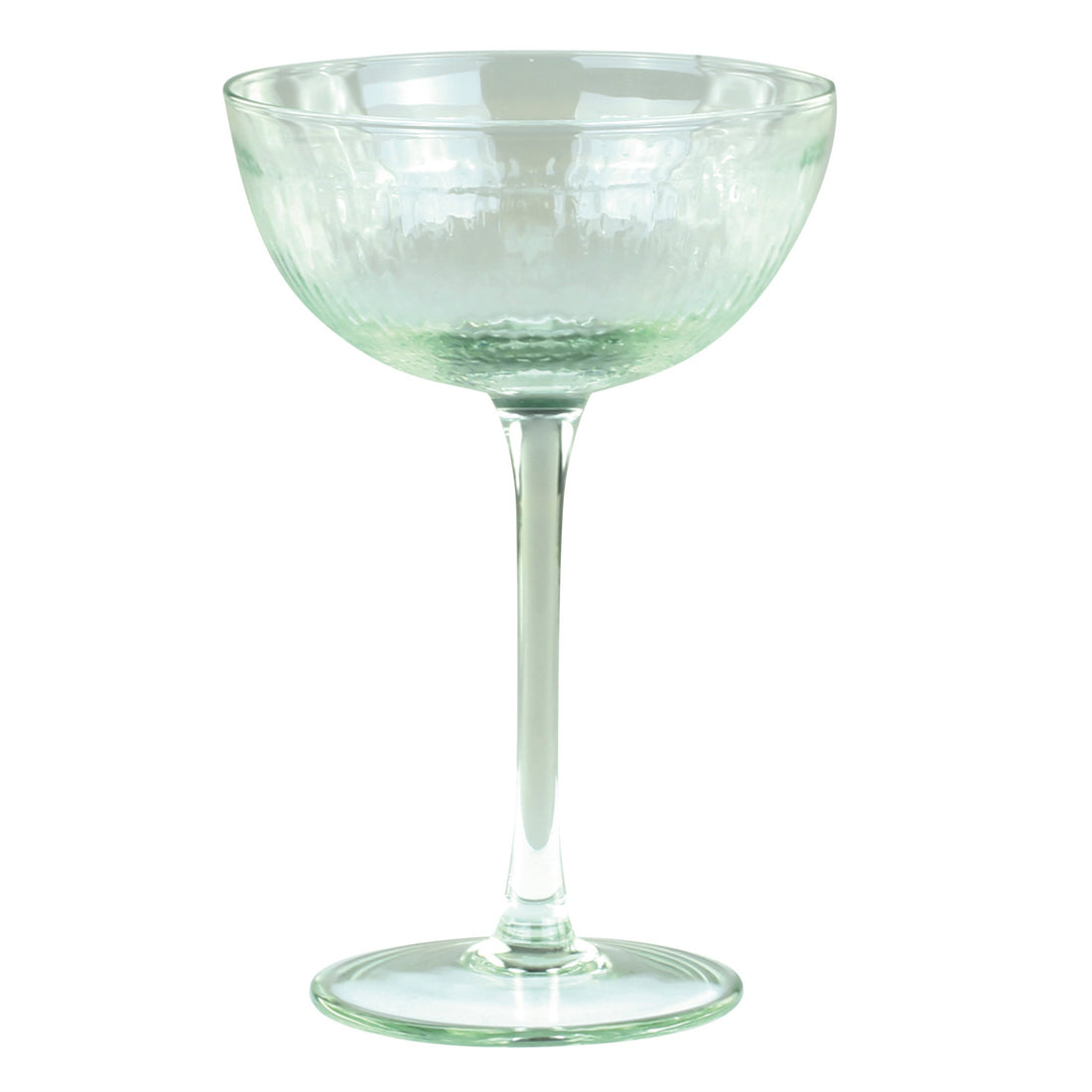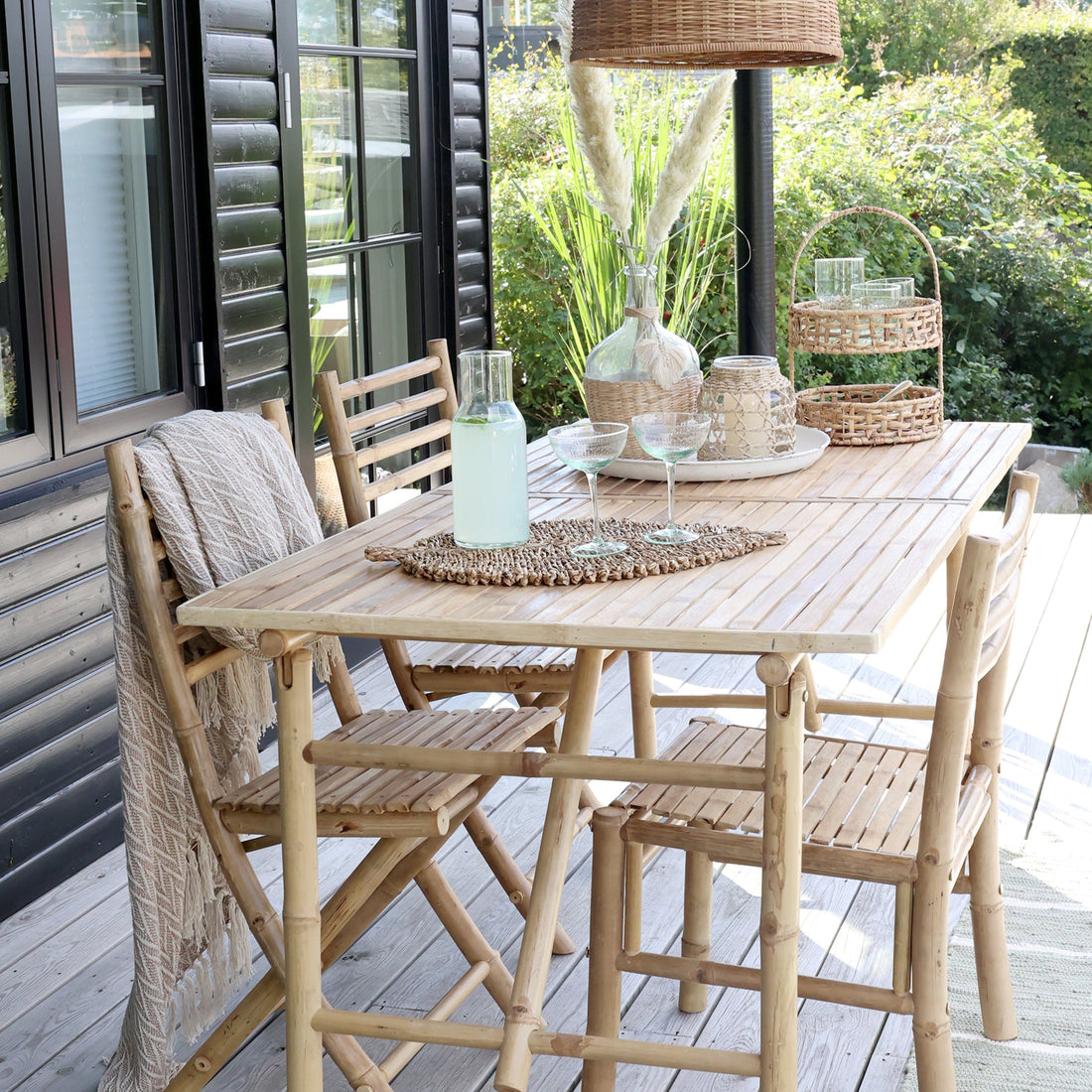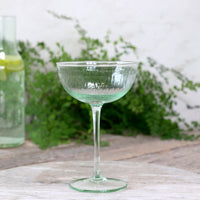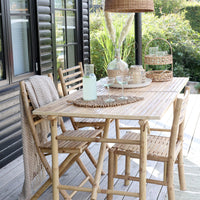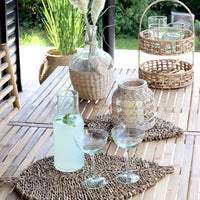 ANTIQUE GREEN GLASS CLAMART COCKTAIL GLASS
Introducing the timeless elegance of the Antique Green Coupe Cocktail Glass from Chic Antique. This exquisite piece of glassware embodies the allure of a bygone era, adding a touch of sophistication to your cocktail experience.
Handcrafted with meticulous attention to detail, the Antique Green Coupe Cocktail Glass showcases a stunning emerald hue, reminiscent of the luxurious glamour of vintage cocktail parties. The delicate stem flows gracefully into a wide, shallow bowl, capturing the essence of classic design and allowing the vibrant colors of your cocktails to shine through.
Each glass is a true work of art, meticulously shaped and etched by skilled artisans. The intricate patterns and etchings on the surface lend a touch of opulence and character, creating a unique piece that is sure to be admired.
The Antique Green Coupe Cocktail Glass not only exudes style but also enhances the drinking experience. Its wide rim offers a delightful sipping experience, allowing the aromas to mingle and tantalize your senses. The balanced weight of the glass provides a comfortable grip, ensuring you can enjoy your favorite libations with ease.
Ideal for serving classic cocktails like martinis, champagne cocktails, or even decadent desserts, this antique-inspired glassware will elevate any occasion. Whether you're hosting a sophisticated soiree or simply indulging in a moment of personal luxury, the Antique Green Coupe Cocktail Glass adds a touch of glamour and refinement.
Display this stunning piece as a centerpiece in your bar or proudly showcase it in your collection. The Antique Green Coupe Cocktail Glass from Chic Antique is a true masterpiece that brings the sophistication of a bygone era to your modern-day cocktail experience. Raise a toast to timeless elegance and create unforgettable memories with this exceptional glassware.
235 ml
H15/D10 cm antique verte