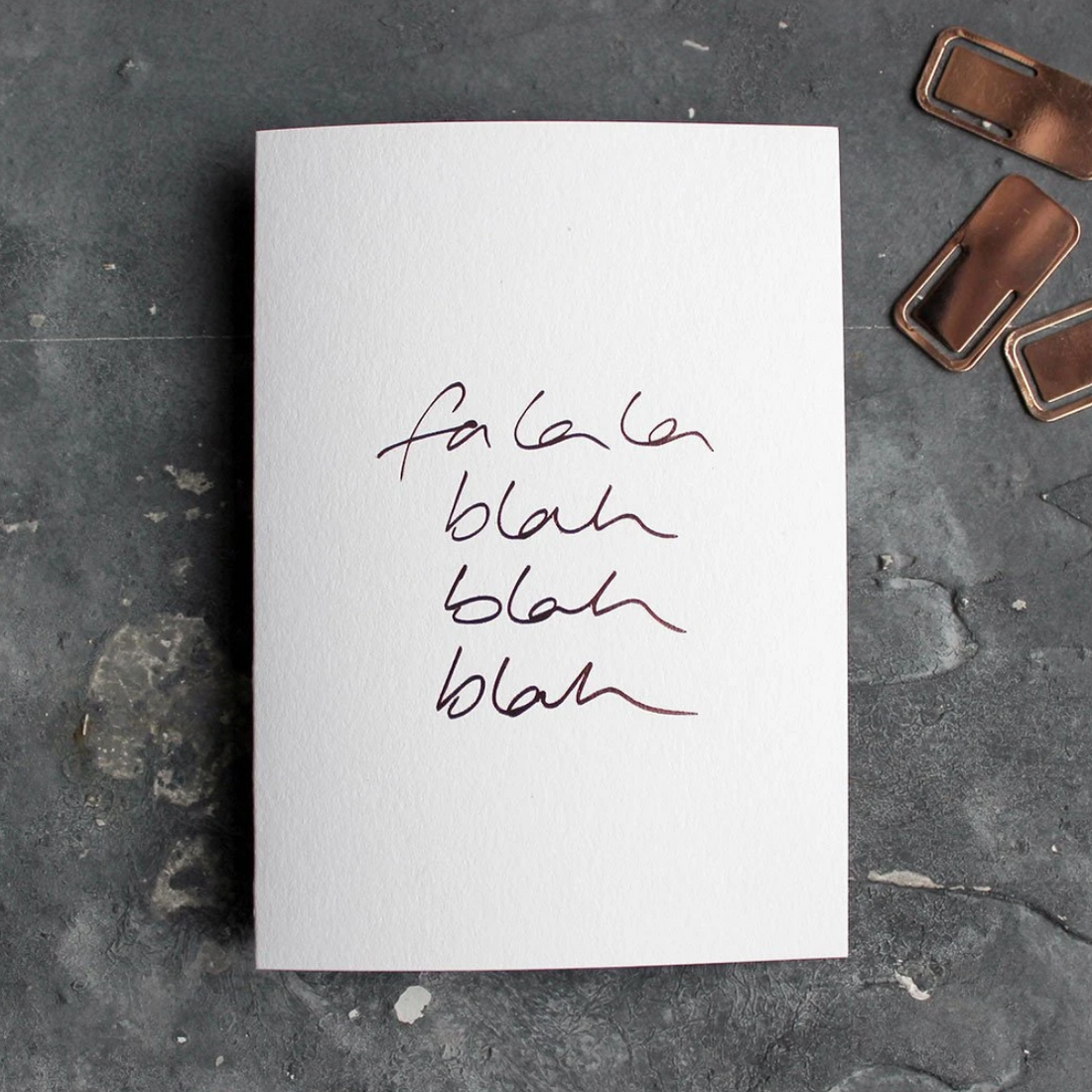 CARD | FA LA LA BLAH BLAH BLAH
Christmas Carols. Not everyone's cup of tea (or mulled wine). This card lets people know you're kind of in the Christmas spirit. Especially for the mulled wine.
Inside: Blank
Colour: Rose Gold foil
Size: A6 (148x105mm)
Paper: Fedrigoni 360gsm FSC certified
Individually hand foiled using a traditional printing press. Foil blocked front and back.
Matching envelope included.