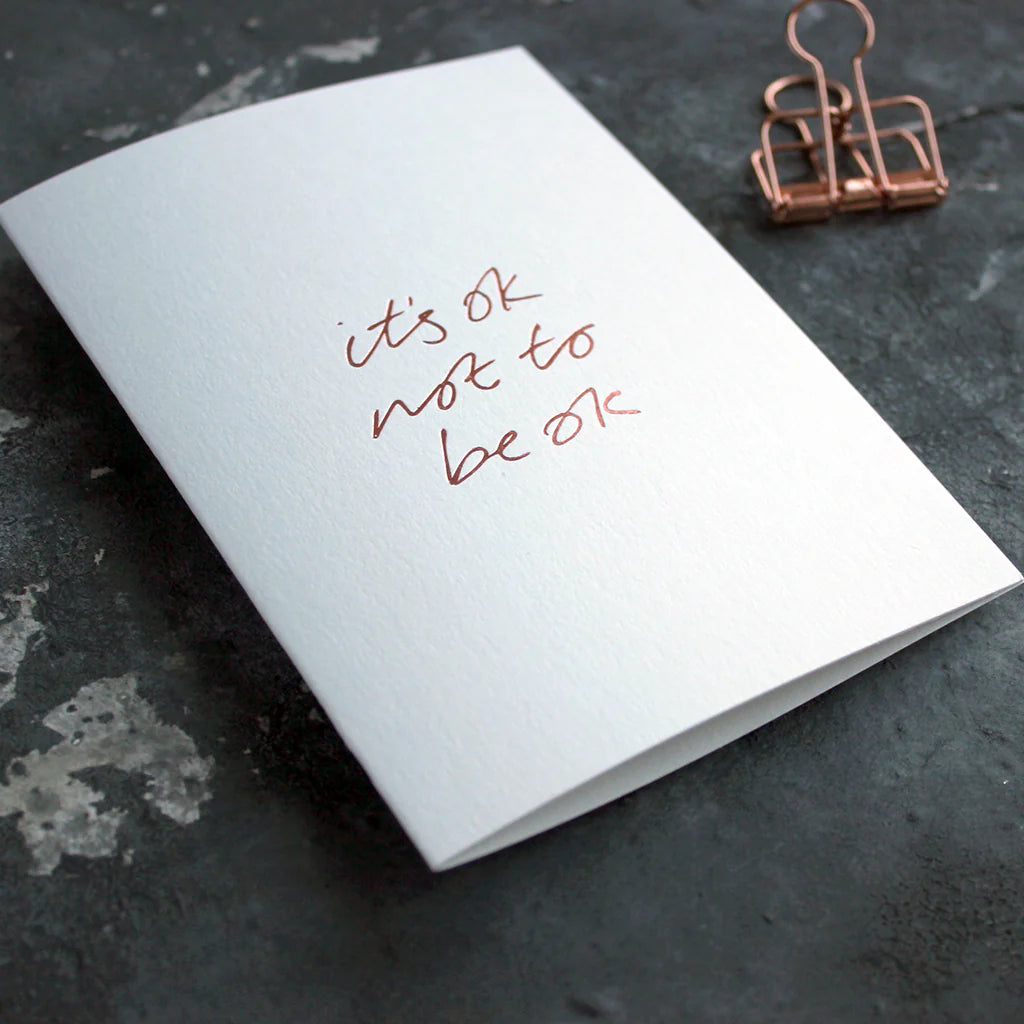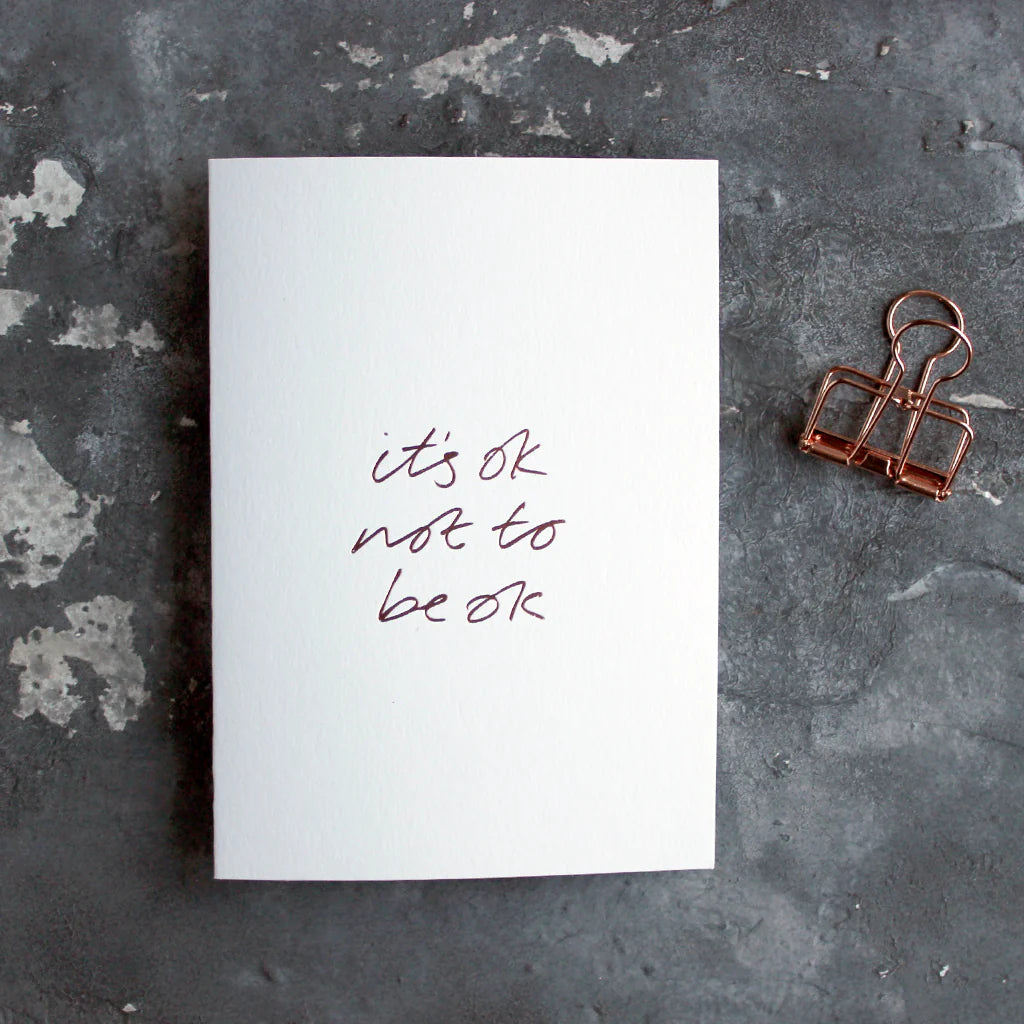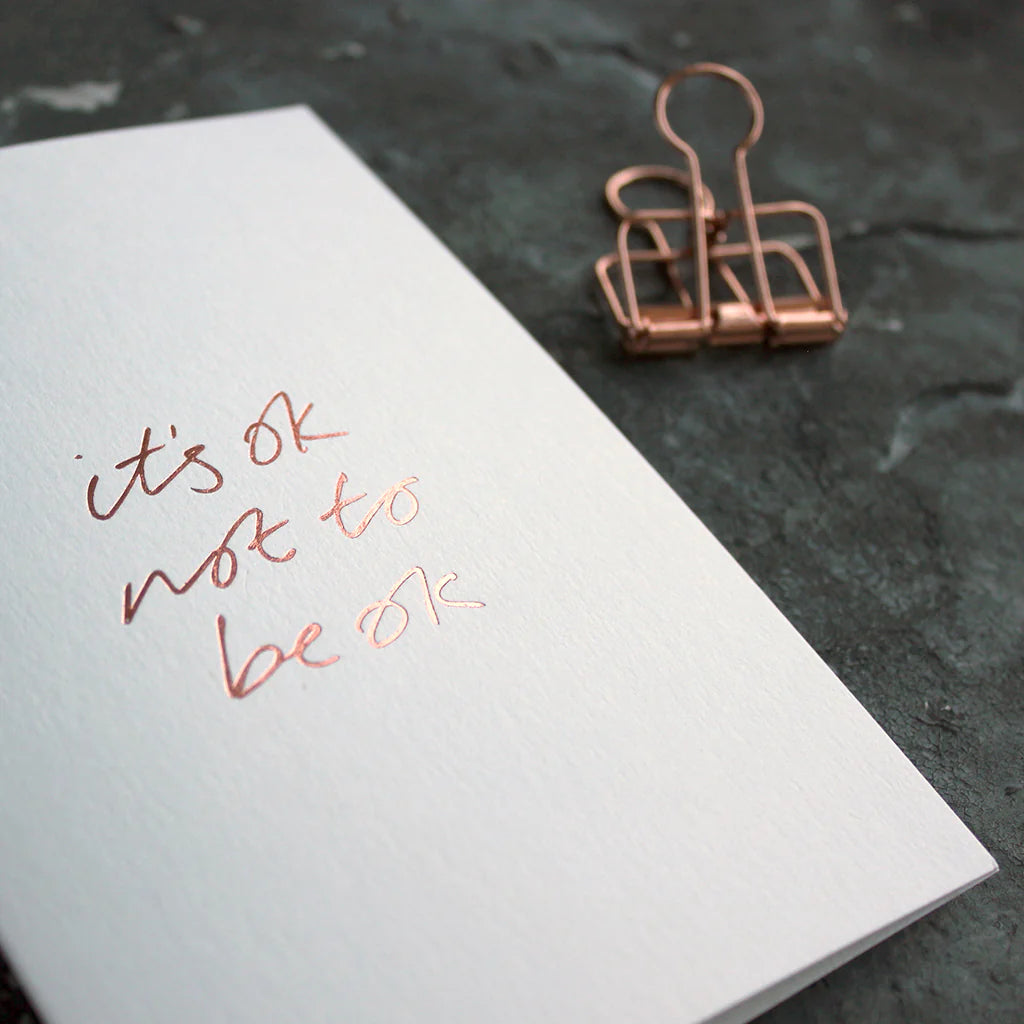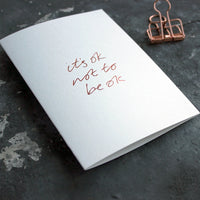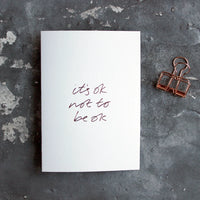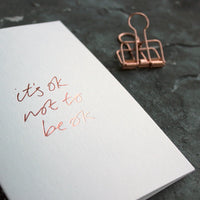 CARD | IT'S OK NOT TO BE OK
Sometimes life can be pretty shit. And sometimes there are days when you want to hibernate. And that's ok. Everyone needs some space and time.
Inside: Blank
Colour: Rose Gold foil
Size: A6 (148x105mm)
Paper: Fedrigoni 360gsm FSC certified
Individually hand foiled using a traditional printing press. Foil blocked front and back.
Matching envelope included.