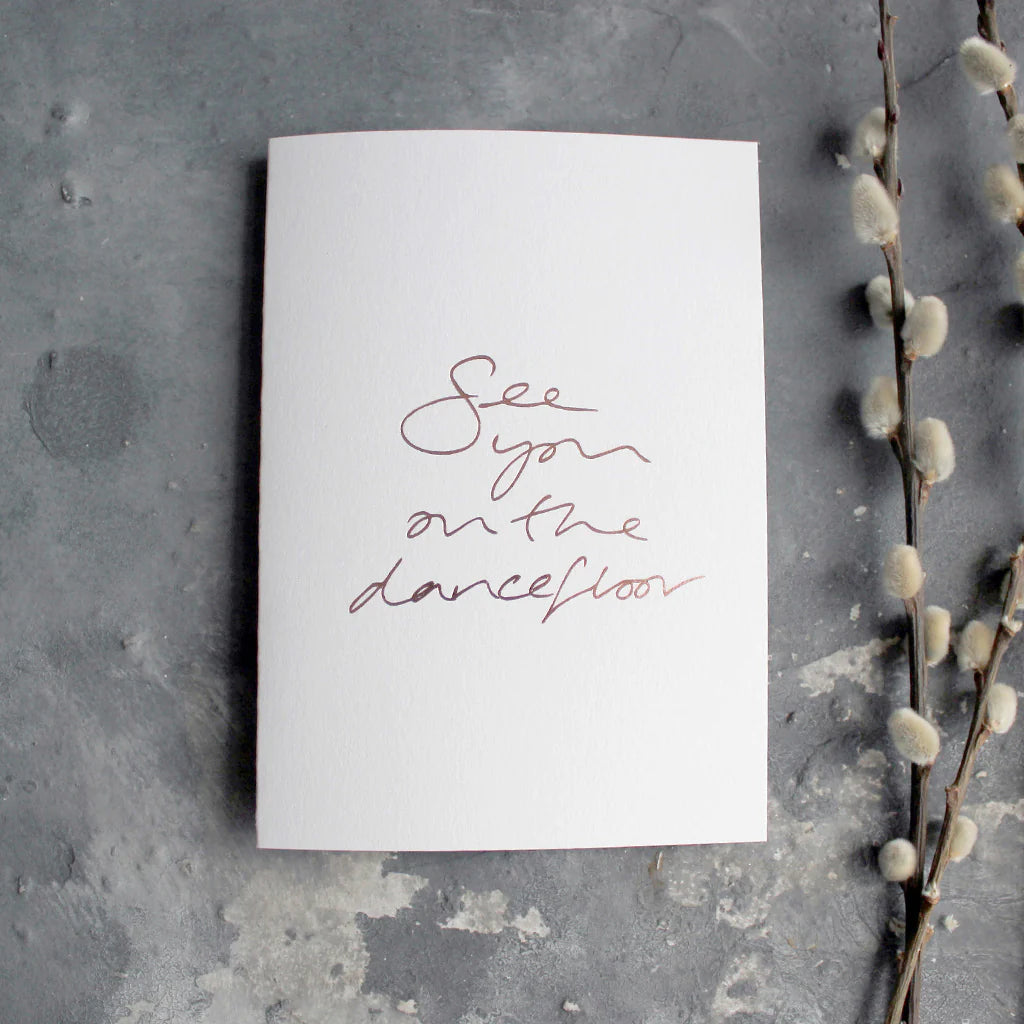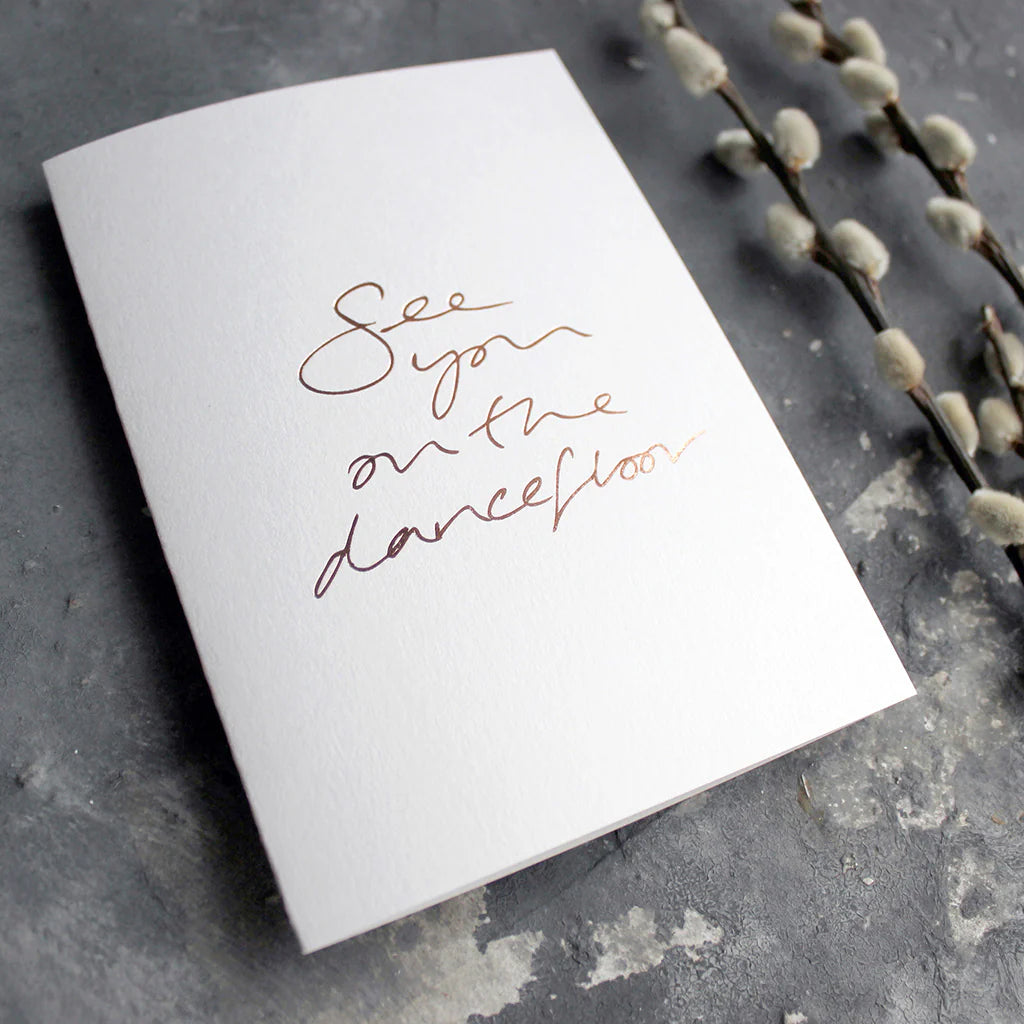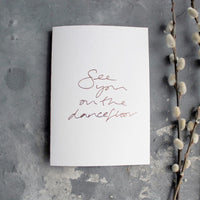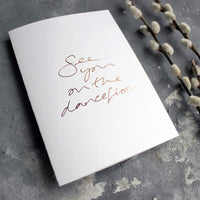 CARD | SEE YOU ON THE DANCEFLOOR
This card has many uses. A wedding acceptance, a party that you just can't say no to or a birthday card for someone who likes a shimmy on the dancefloor. You choose.
Inside: Blank
Colour: Rose Gold foil
Size: A6 (148x105mm)
Paper: Fedrigoni/G.F Smith 360gsm FSC certified
Individually hand foiled using a traditional printing press. Foil blocked front and back.
Matching envelopes included.