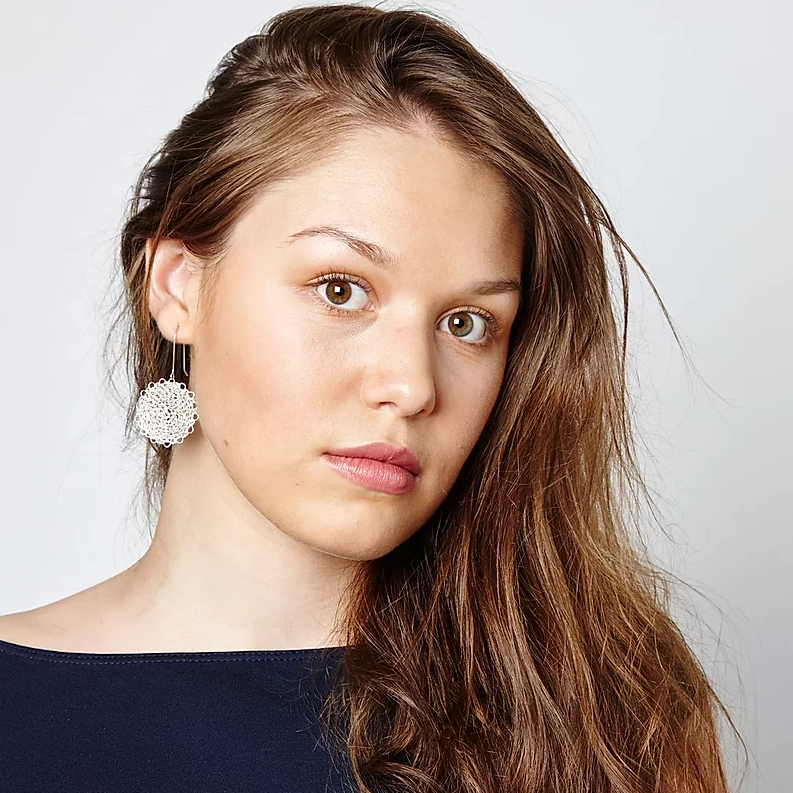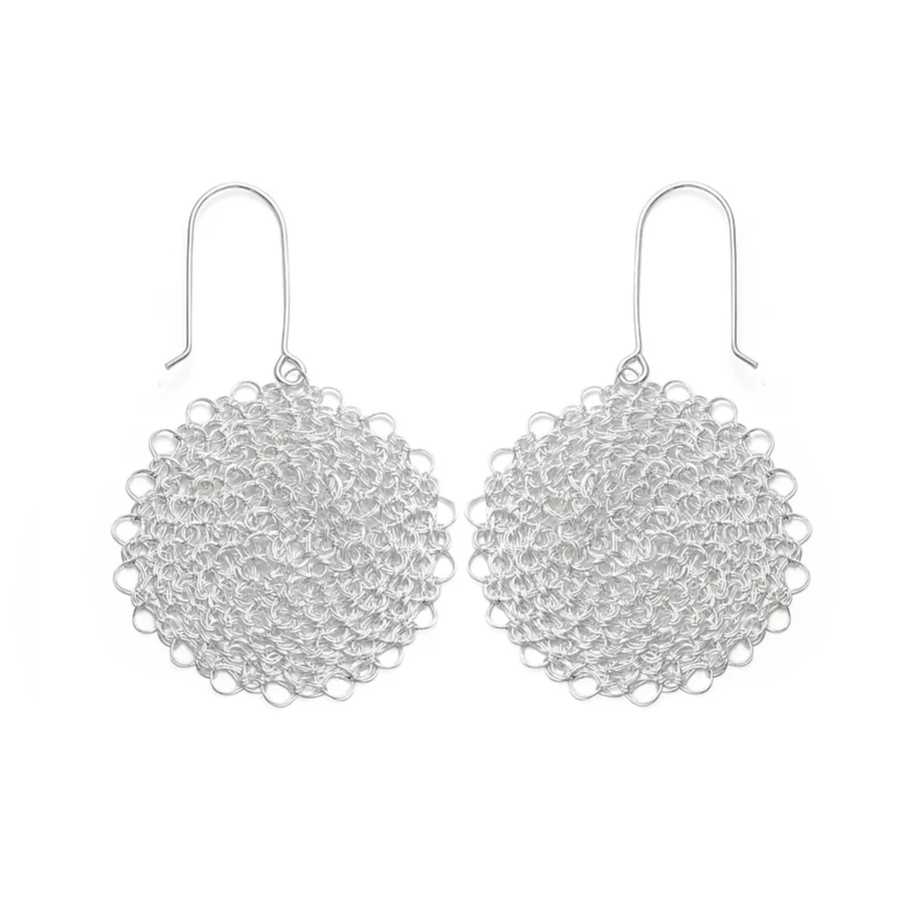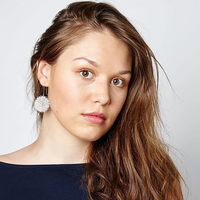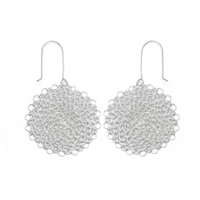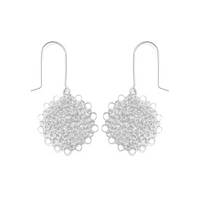 CROCHETED SILVER EARRINGS
These striking earrings are made from fine silver wire, skillfully crocheted using traditional techniques.
 This ethical jewellery is handmade by Dina, Dorila and Beatriz in the Hope Jewellery fair trade project in Lima, Peru. By working with Just Trade, these women are able to educate their children and secure a better future for their families.
S: Approx drop 4cm
M: Approx drop 5cm