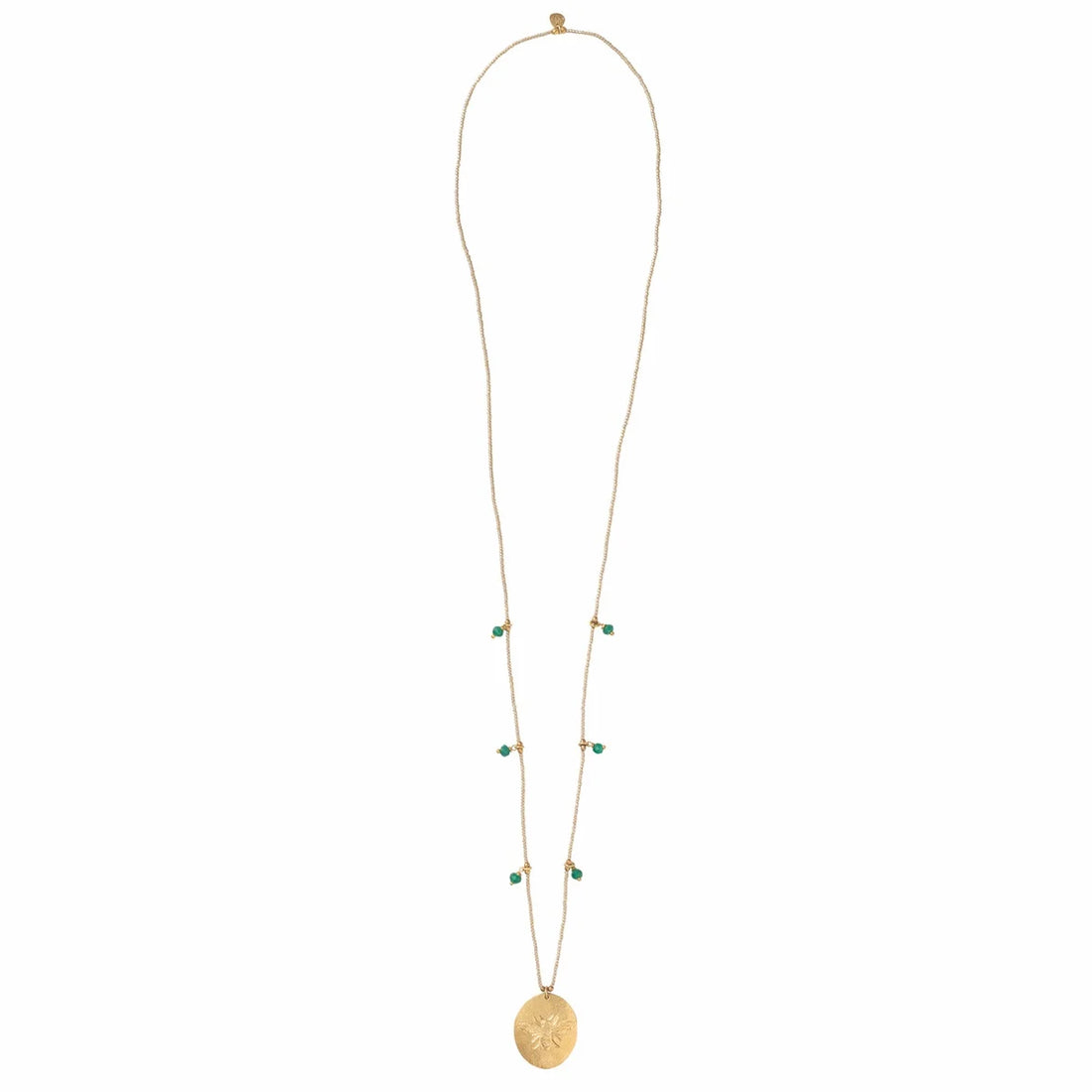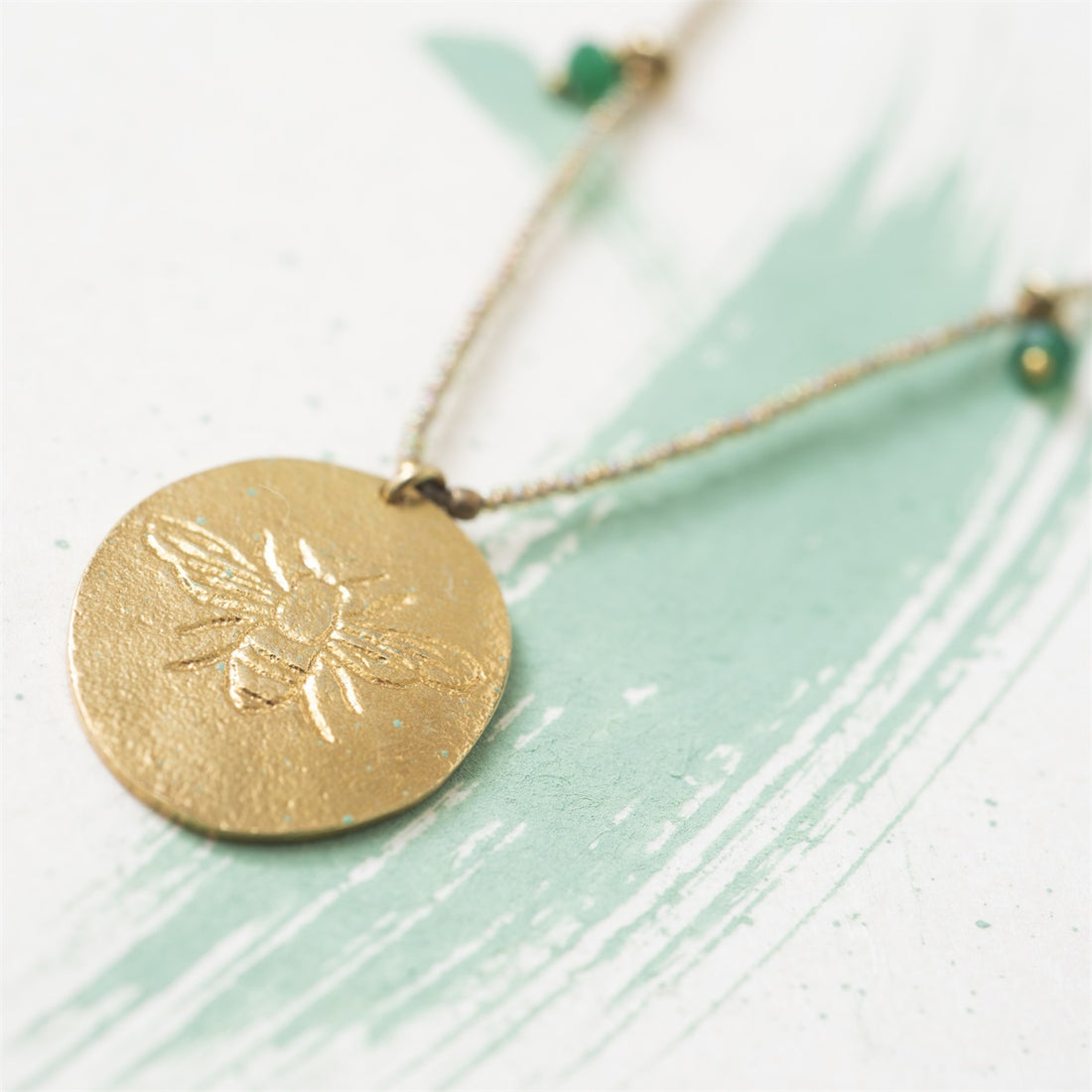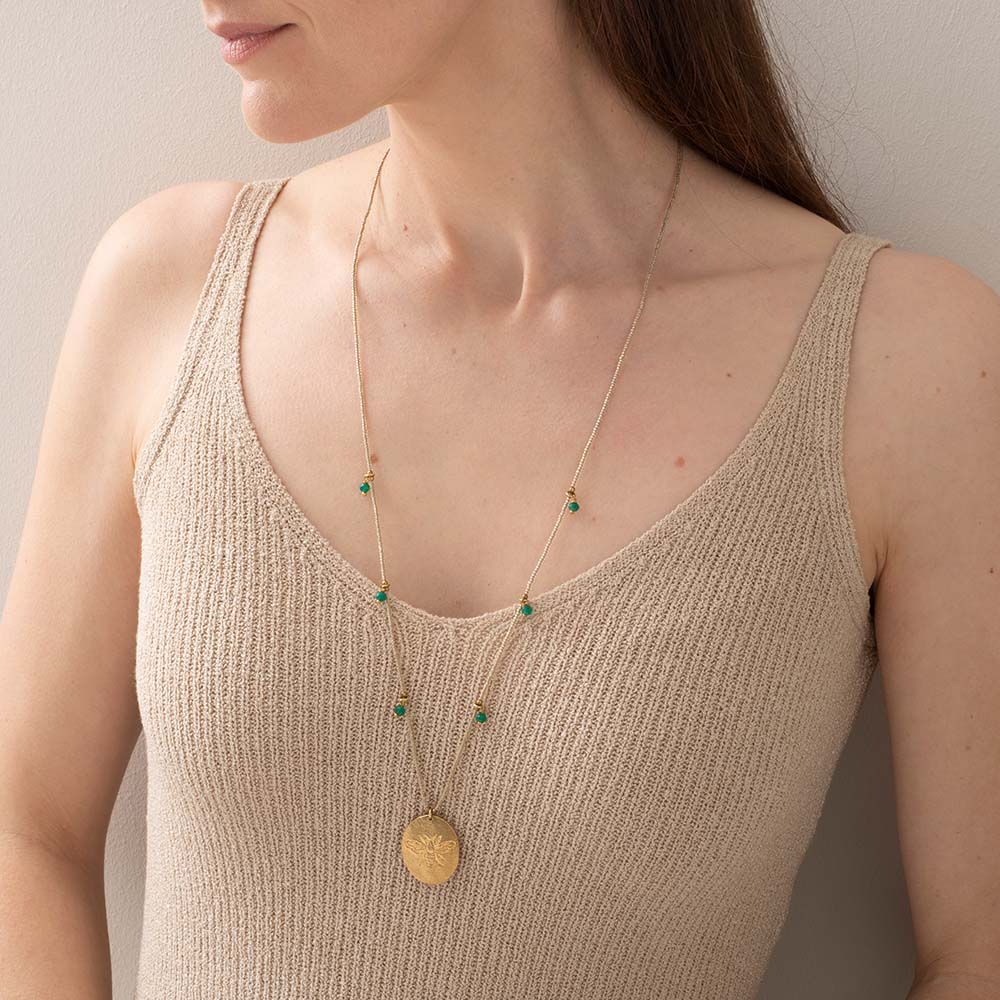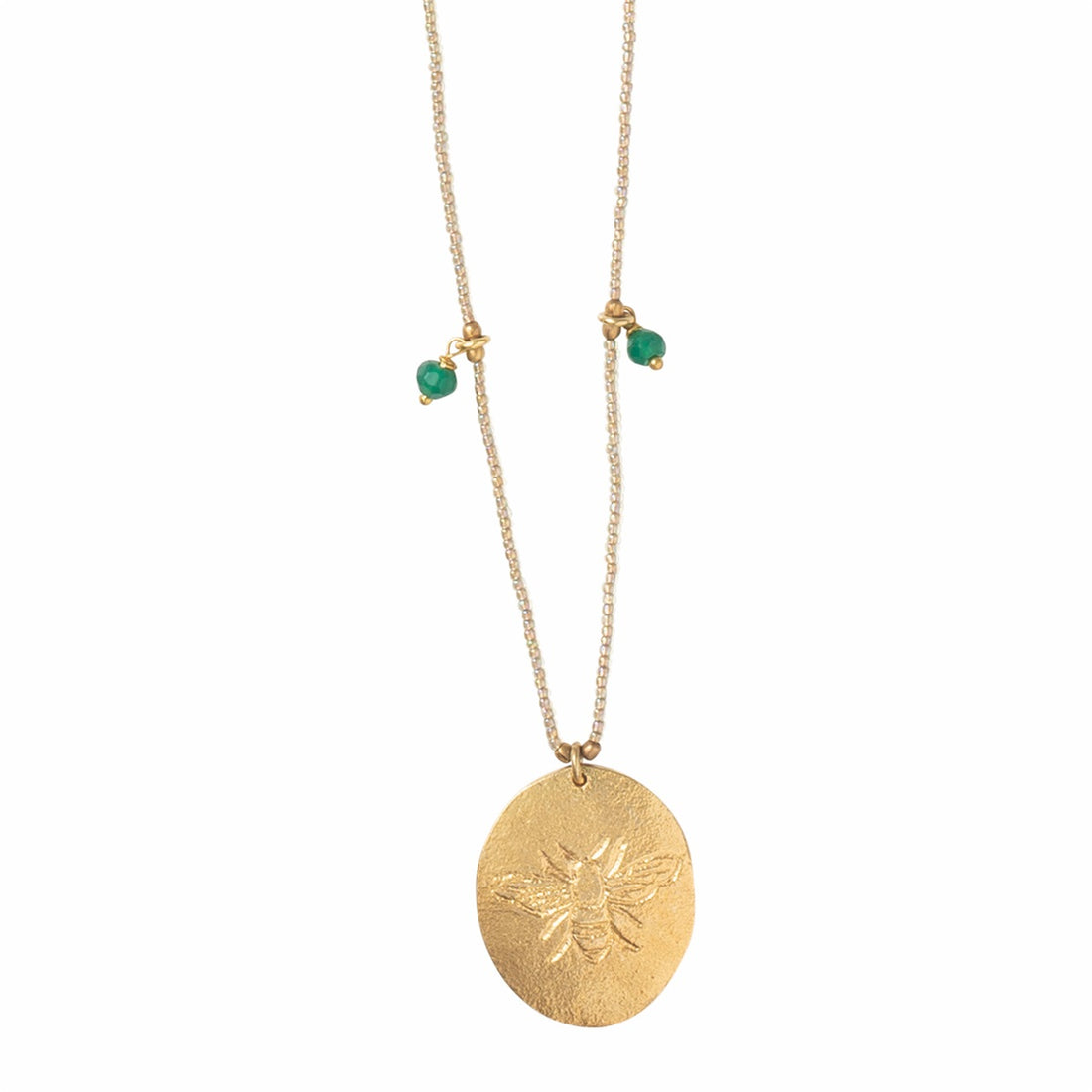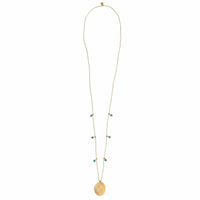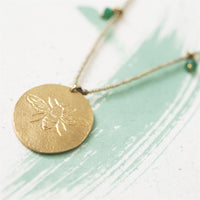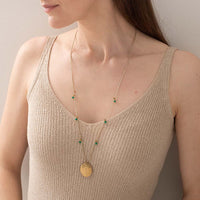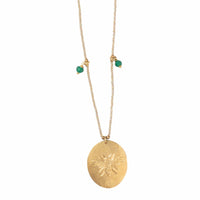 FEMININE AVENTURINE GOLD NECKLACE
This necklace is made of coloured glass beads, brass beads, a large gold plated bee coin and six small hanging aventurine gemstones on a thread.
Going on an adventure is much more exciting anyway. Aventurine is always up for it. In need of some extra confidence for an exciting step in your life? Like a new job or a new home? Aventurine happily tags along. Together it will be the start of something festive.
Bees excel in communication. They show incredible teamwork, think big and achieve a lot. Just by being well-balanced and carrying on at a steady pace. The bee lets us know that you can dream big. Just start somewhere and take it one step at a time. And remember that you don't have to do it all at once.
Gemstones are created by nature. Every gemstone is unique. That's why the color of your piece of jewelry may look slightly different from the picture.