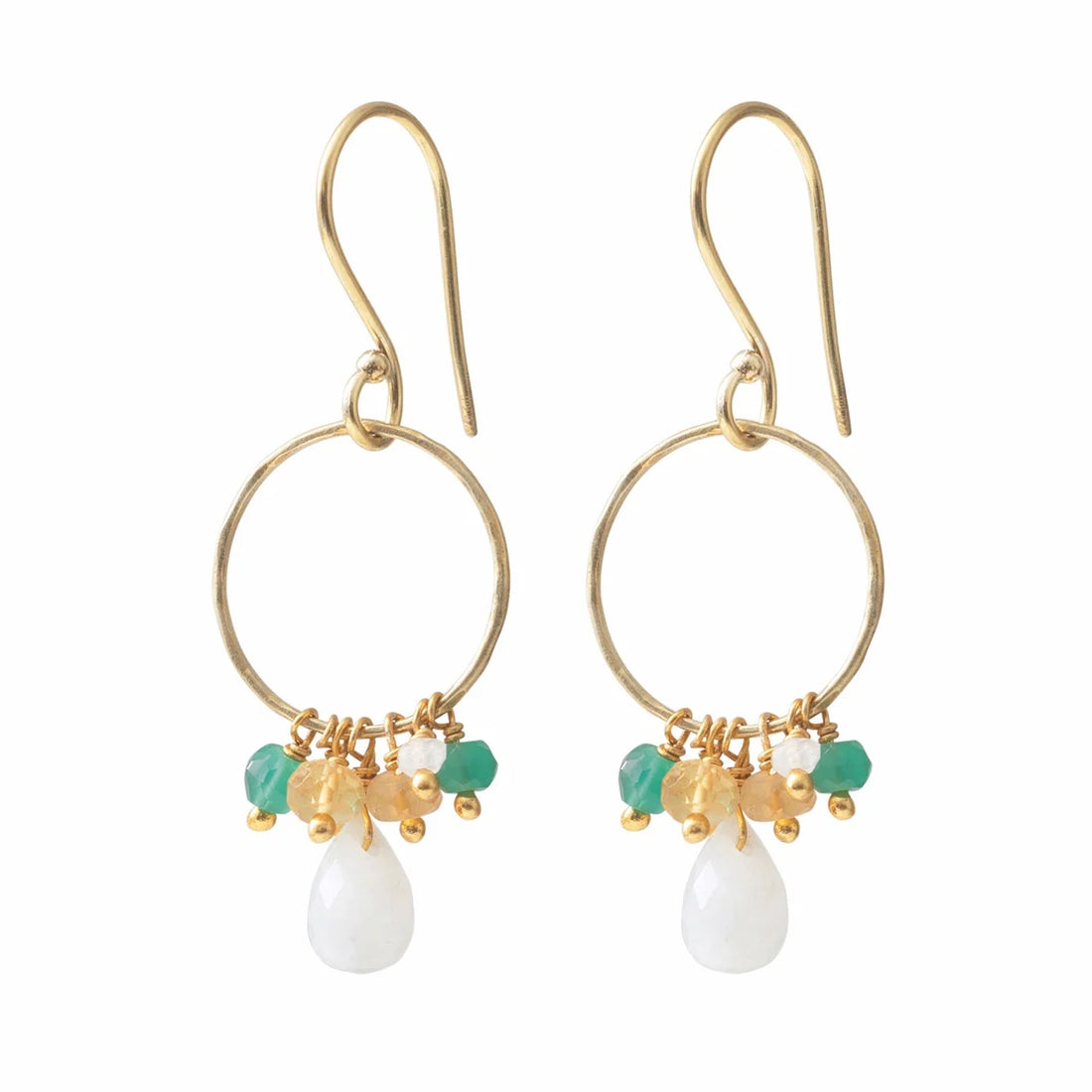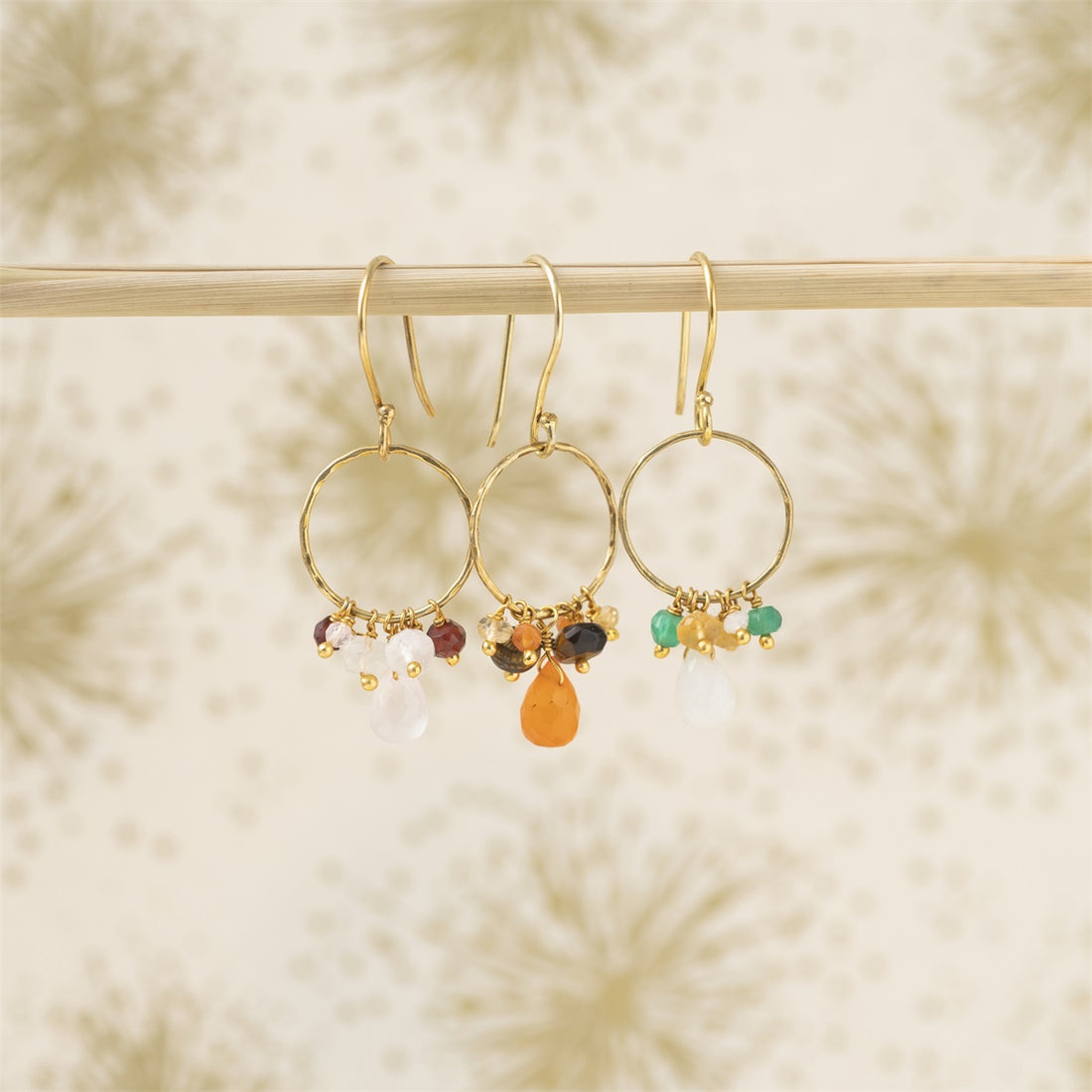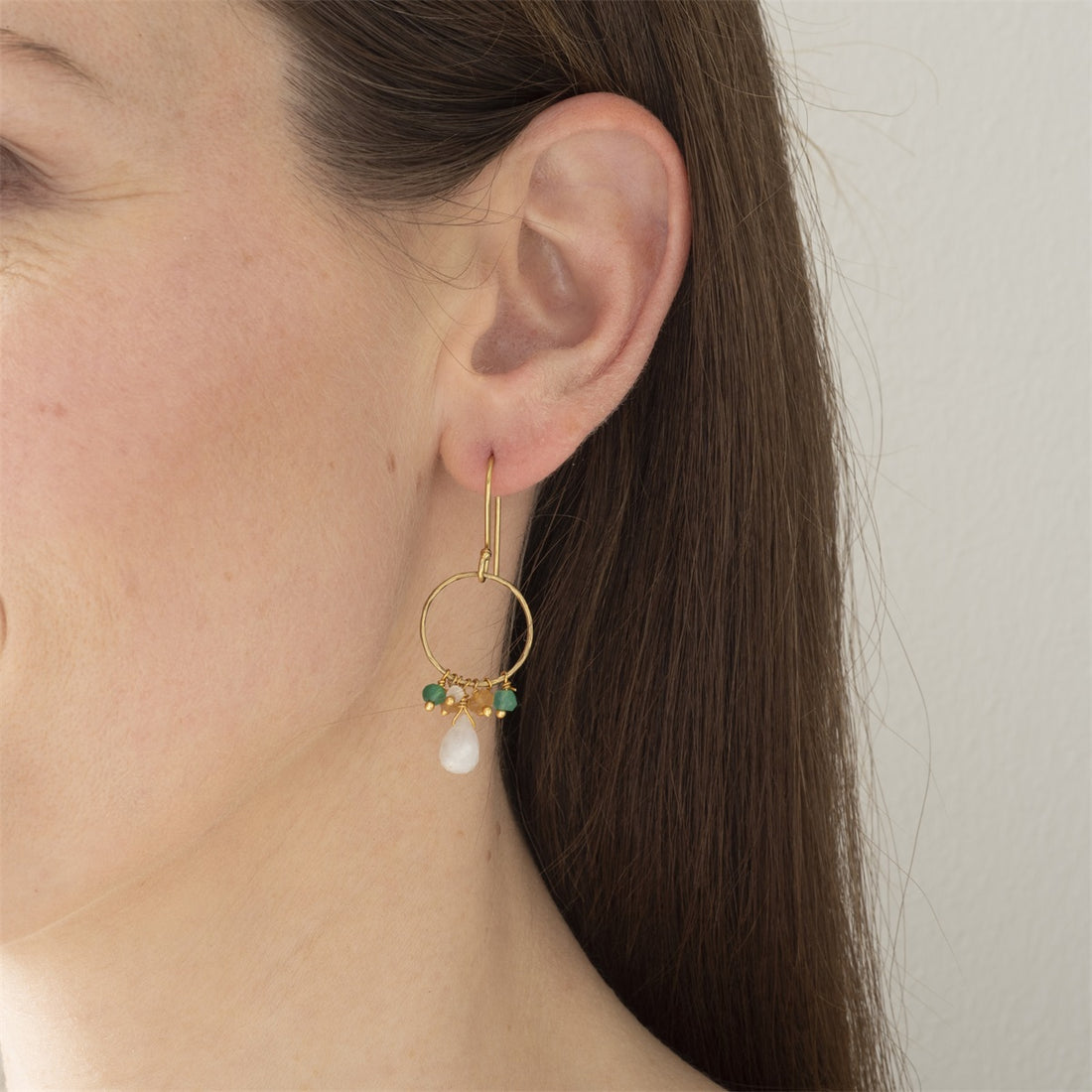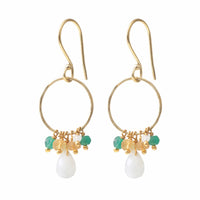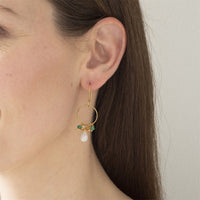 FLOURISH MOONSTONE MIX GOLD EARRINGS
These gold hook earrings have a ring with faceted gemstones and an oval moonstone gemstone.
Moonstone represents female wisdom. This magical gemstone protects you. A gift with moonstone is perfect for a pregnancy or childbirth. Or as a gift to yourself, just because.
Gemstones are created by nature. Every gemstone is unique. That's why the color of your piece of jewelry may look slightly different from the picture.
A Beautiful Story sells lucky tools, jewellry and gifts that bring good luck. From a card
that comforts, to a
bracelet
that celebrates friendship. All items have a story. For the giver, you can really tell something with your gift. For the makers, they can build a life with their handwork. With your purchase you provide employment in places where it is really needed. This jewellery is made by artisans who are paid a living wage plus.
Length 4.5cm