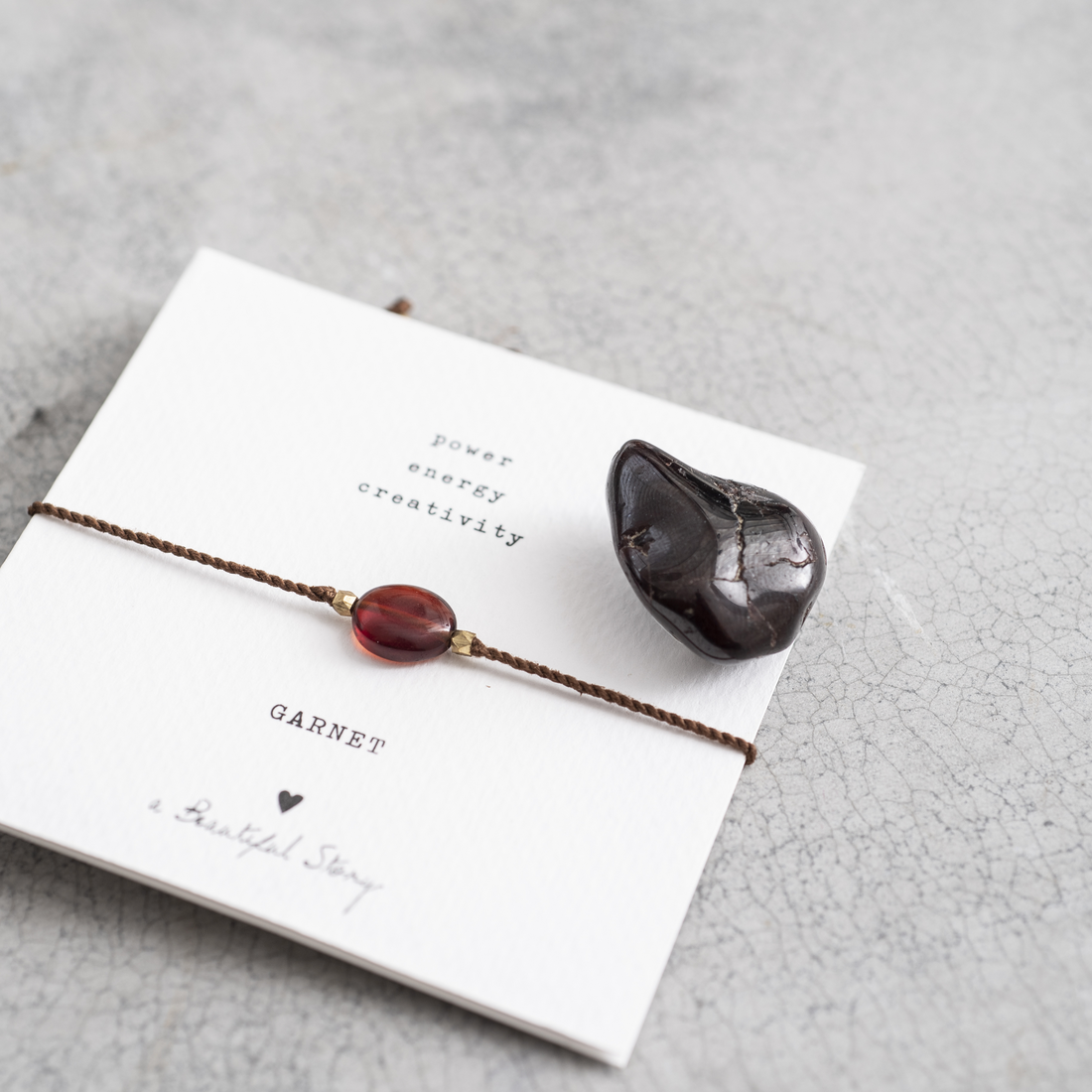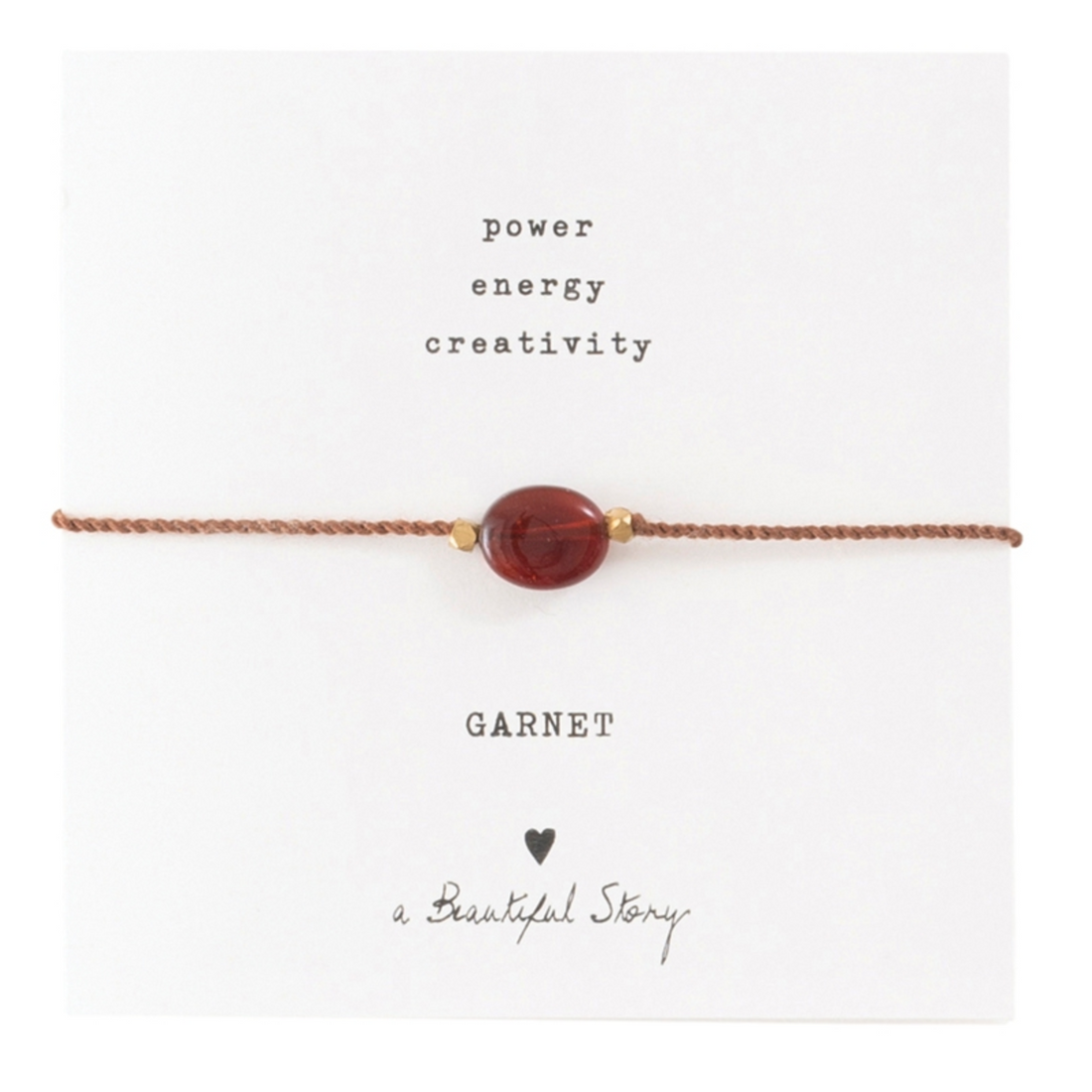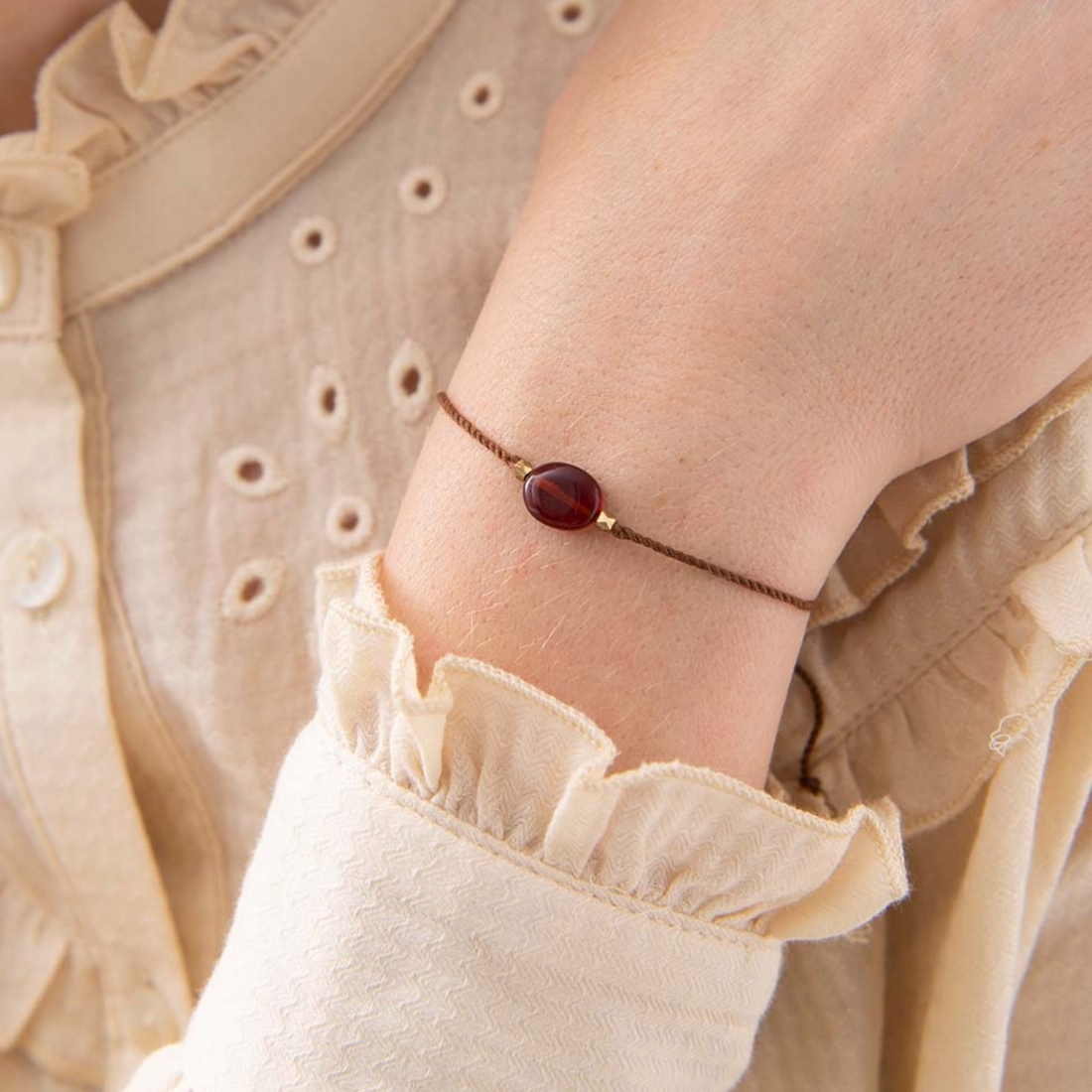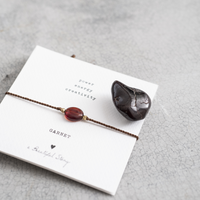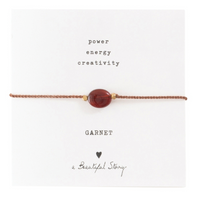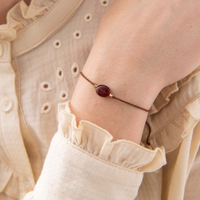 GEMSTONE CARD BRACELET | GARNET GOLD
This bracelet is made of a cotton thread and a garnet gemstone. The bracelet has a sliding knot of cotton thread.
Garnet cannot be missed. A powerful and energetic deep red stone. Garnet is filled with passion, motivation and creativity.
The measurements of the card are 74 x 74 mm. 
Gemstones are created by nature. Every gemstone is unique. That's why the color of your piece of jewelry may look slightly different from the picture.