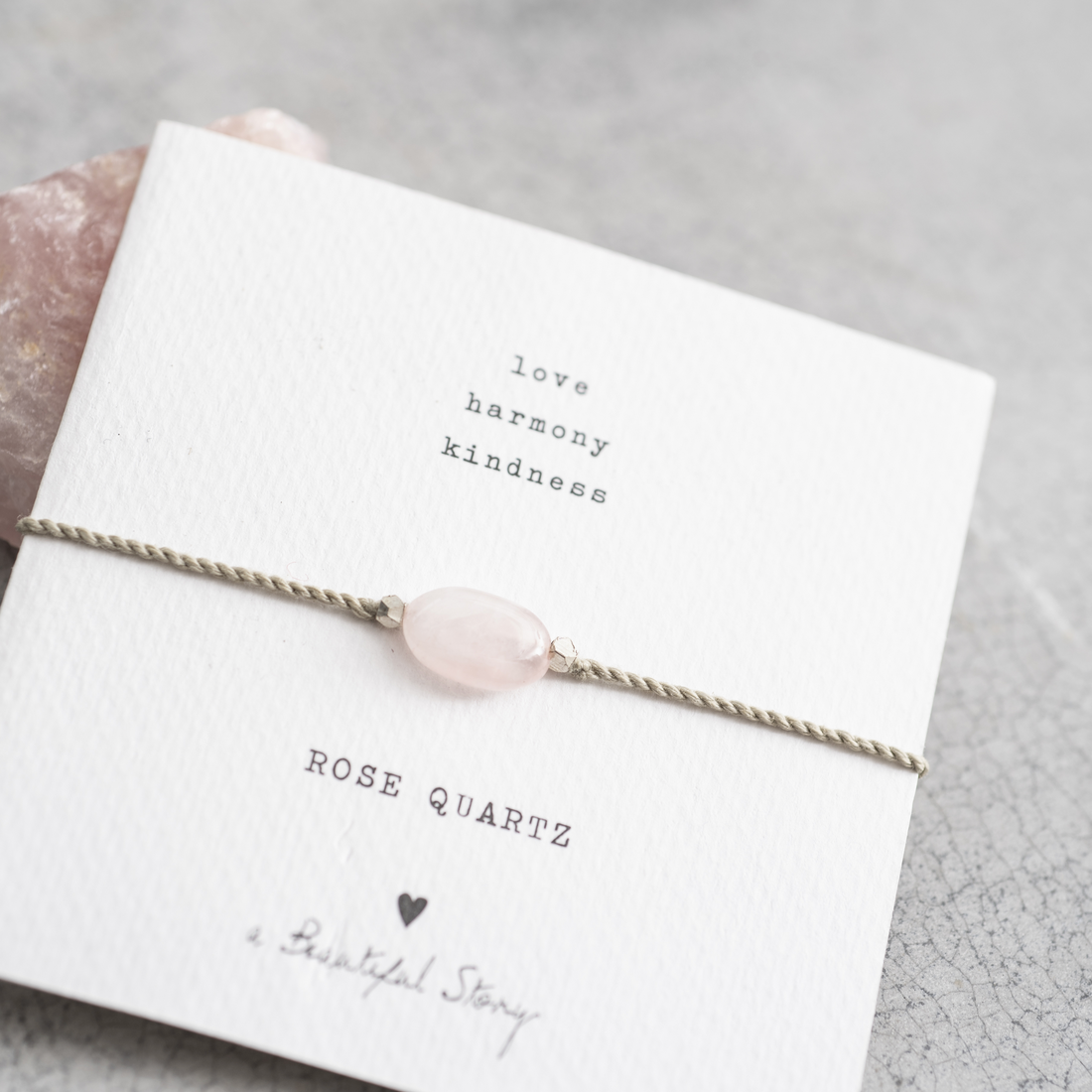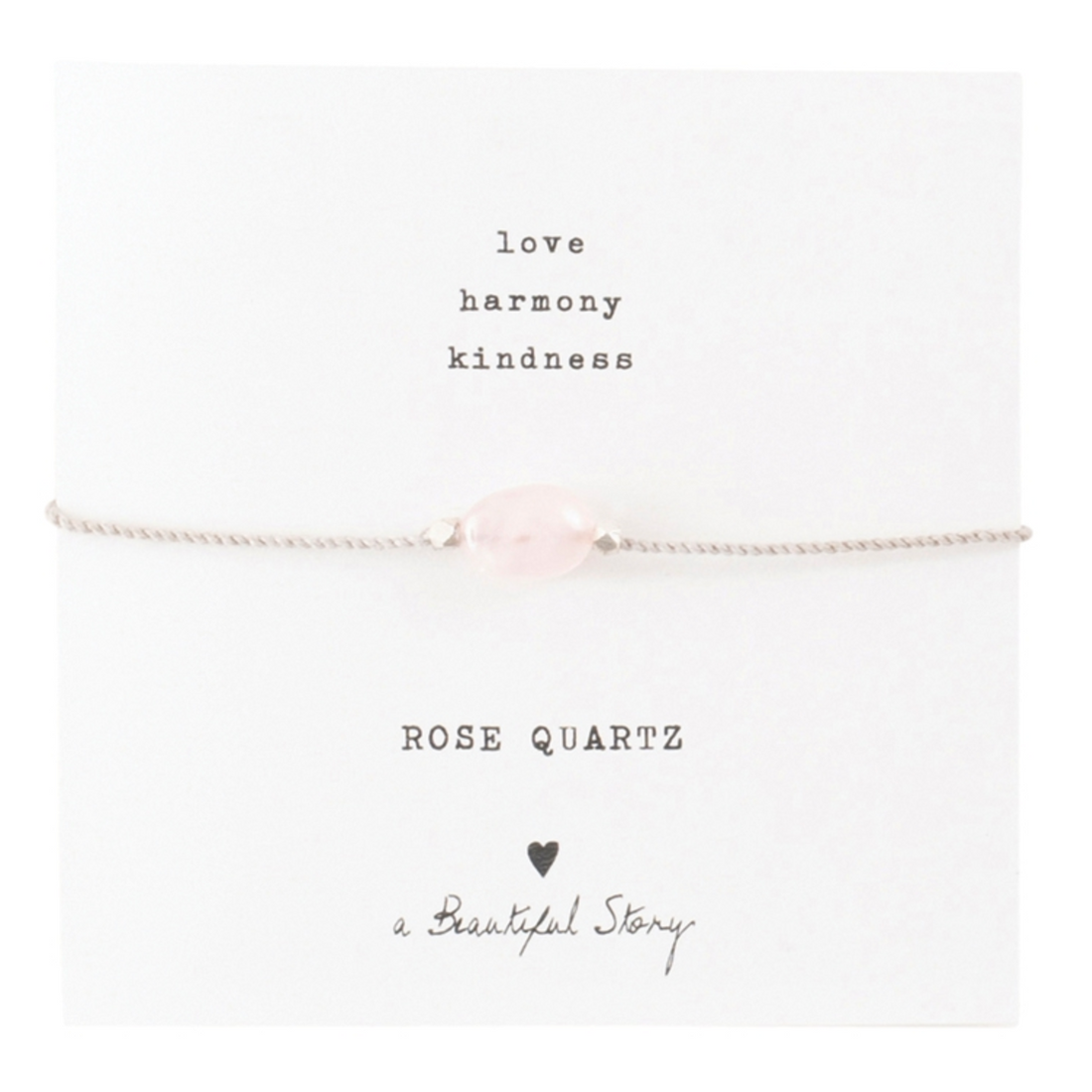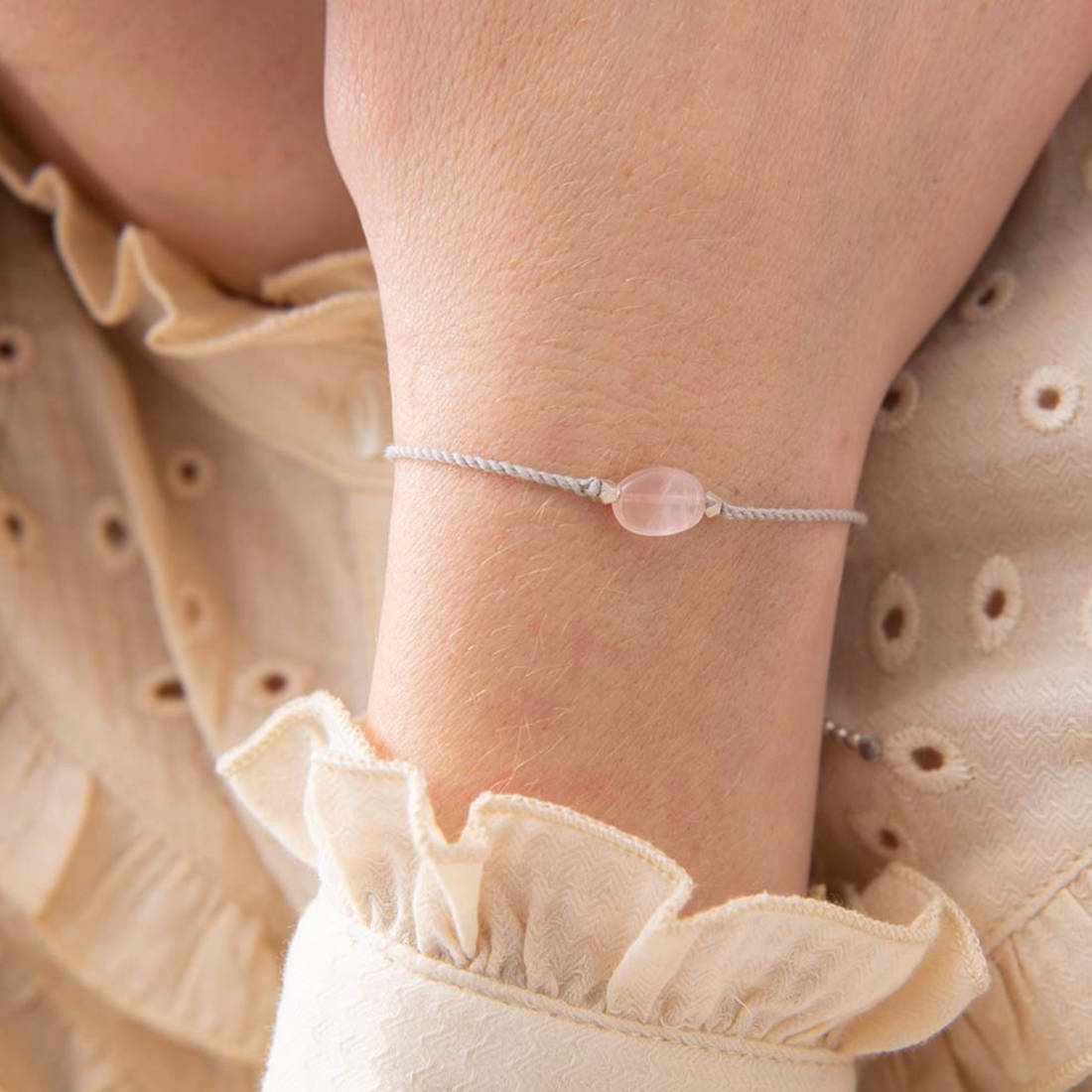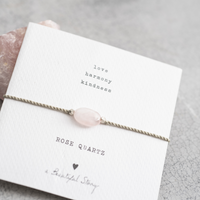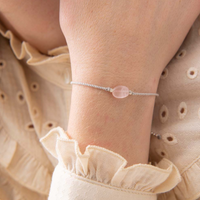 GEMSTONE CARD BRACELET | ROSE QUARTZ SILVER
This bracelet is made of a cotton thread and a rose quartz gemstone. The bracelet has a sliding knot of cotton thread.
Rose quartz is the sweetest. The stone of love. For yourself and others. We tend to be quite unkind to ourselves. Rose quartz embraces you and loves you. 
The measurements of the card are 74 x 74 mm. 
Gemstones are created by nature. Every gemstone is unique. That's why the color of your piece of jewelry may look slightly different from the picture.