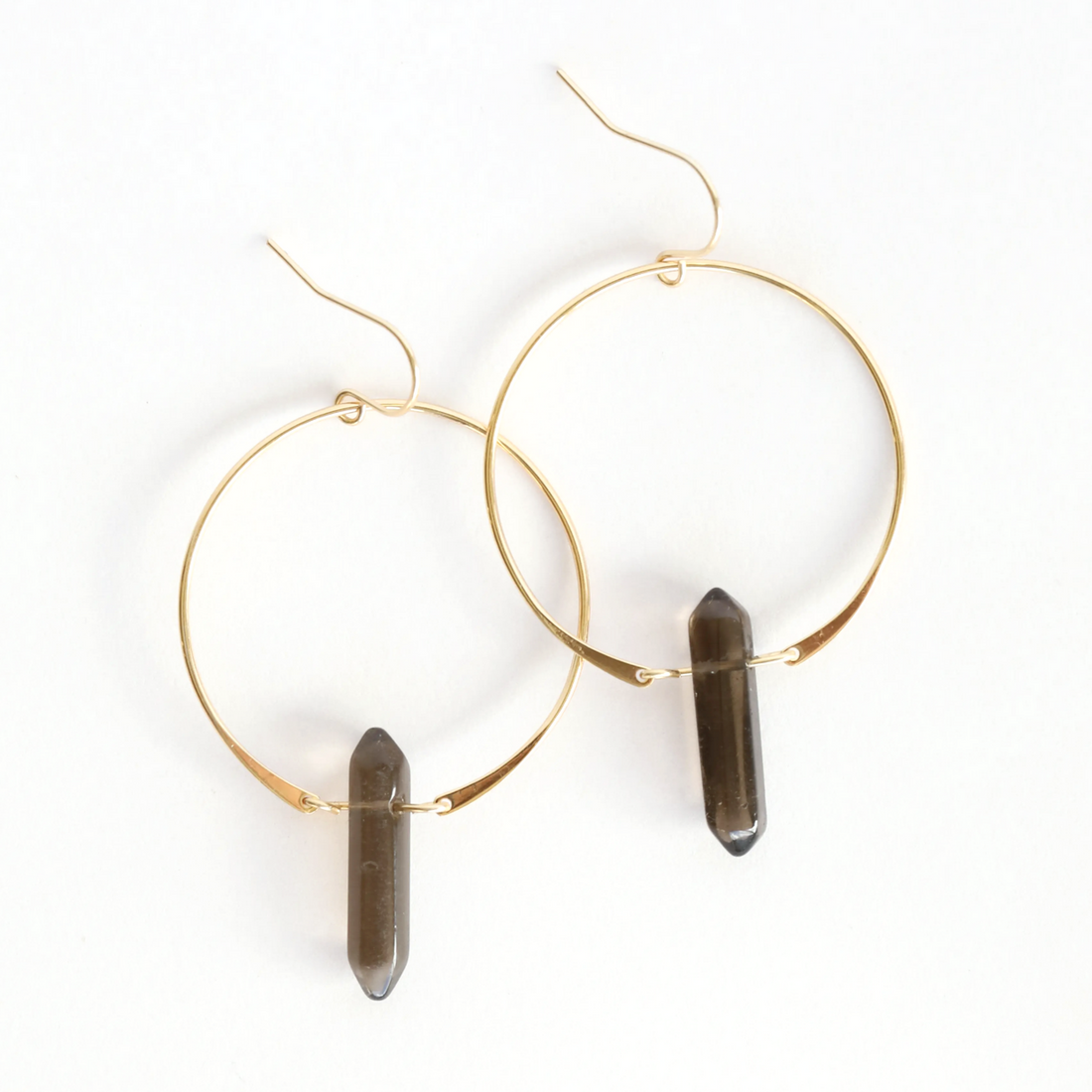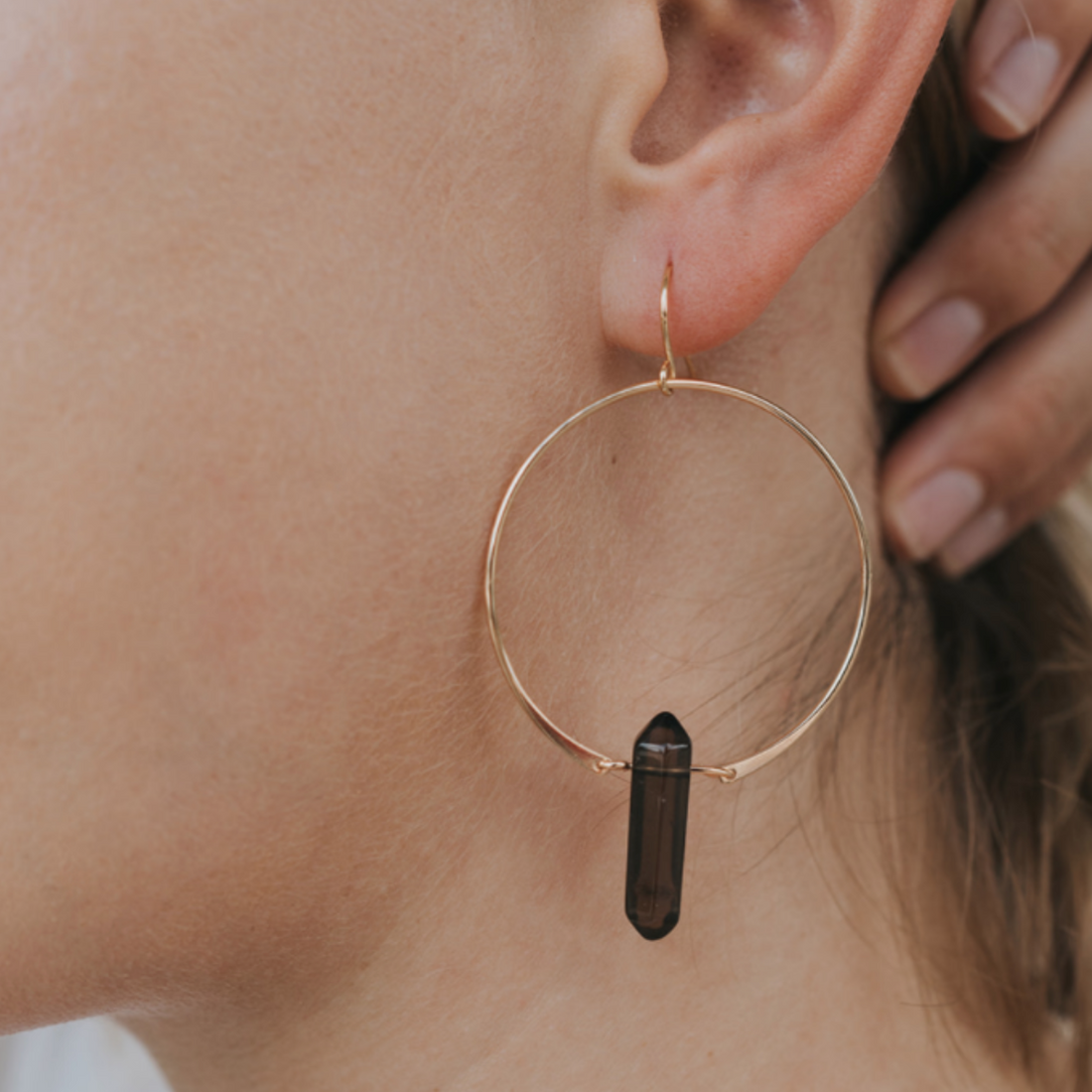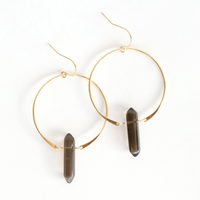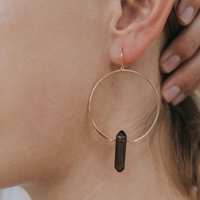 HOOP EARRINGS | SMOKEY QUARTZ
Smokey Quartz is known for its grounding, balancing, and protective vibrations. It works to ground the wearer back into the earth while promoting heart-opening energies.
These double pointed crystal earrings are handcrafted out of 18kt gold over sterling silver. Hoop measures 4cm in diameter. Each polished gemstone is roughly 2.5cm long - as with natural stones, each will vary in color and size.
Made in United States of America