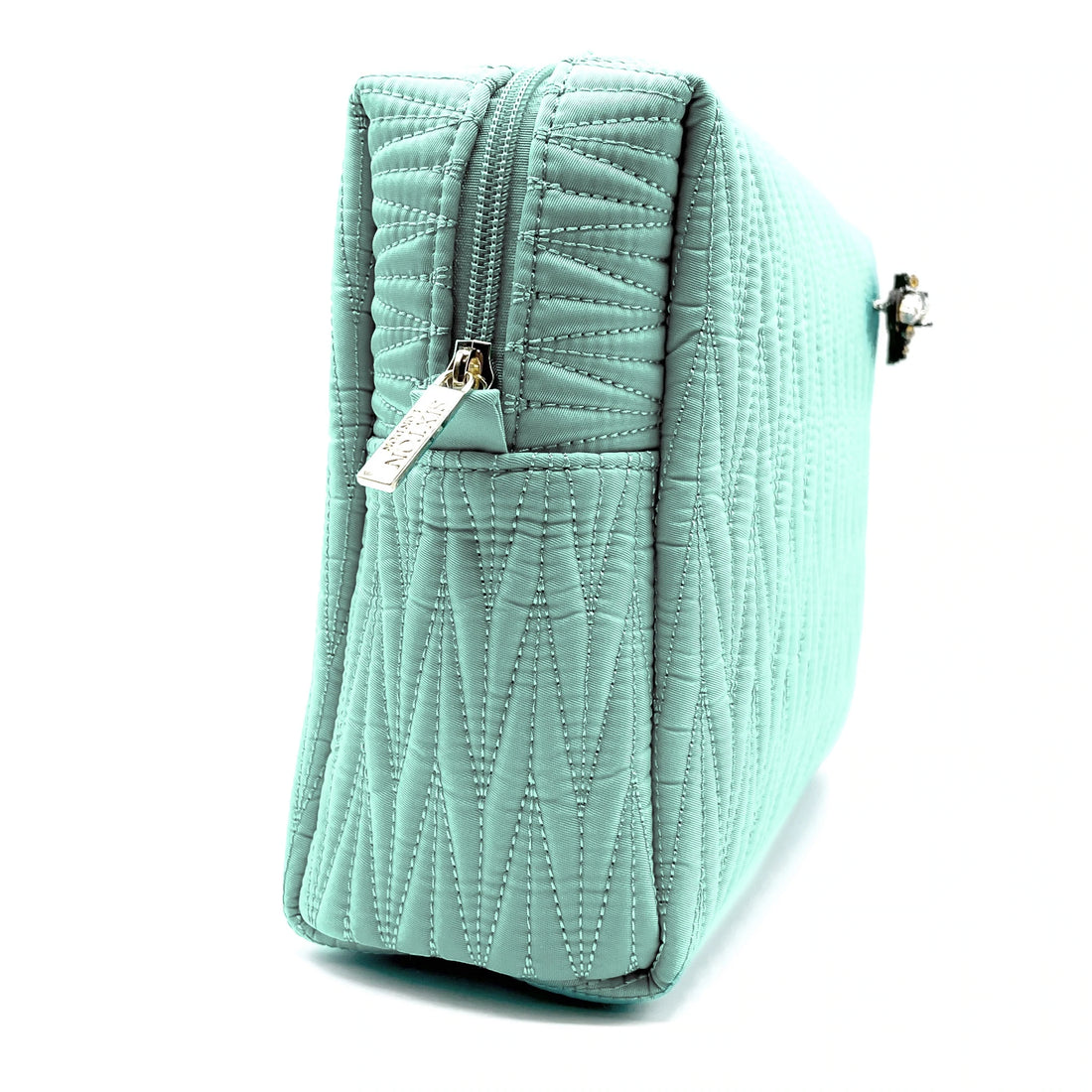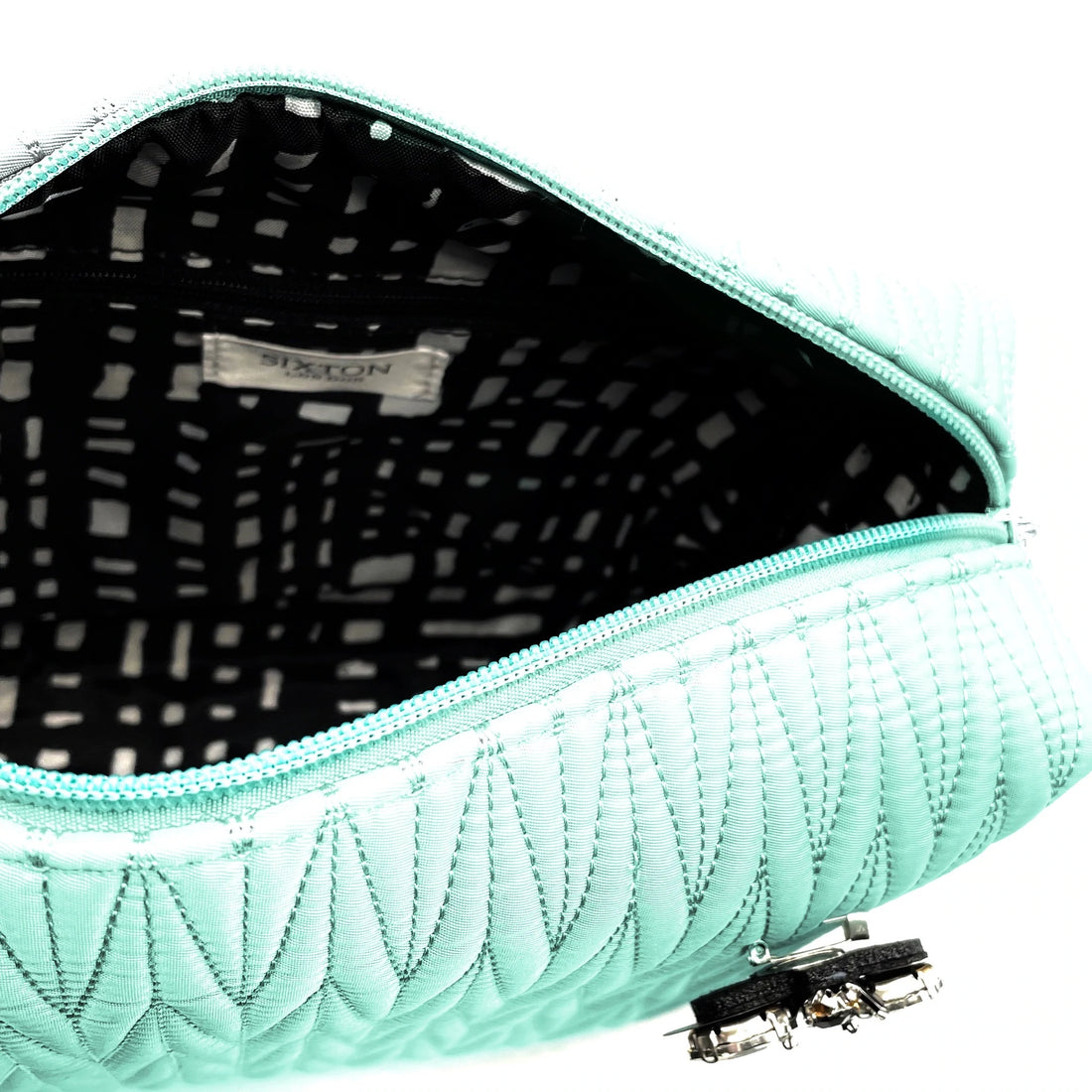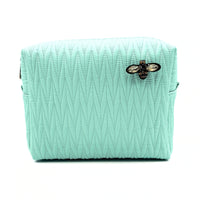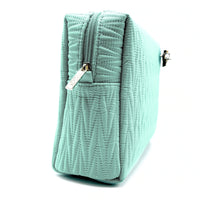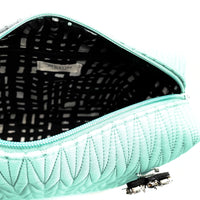 LARGE QUILTED RECYCLED NYLON WASH BAG WITH BUMBLEBEE PIN | MINT
A stunning, quilted wash bag, made from recycled nylon,  in mint green colour, with a detachable insect pin. This matches the make-up bag in the same colour.

Measurements: 24 cm long, 22cm high and 8cm wide at the base.
Recycled nylon has the same benefits as recycled polyester: It diverts waste from landfills and its production uses much fewer resources than virgin nylon (including water, energy and fossil fuel).