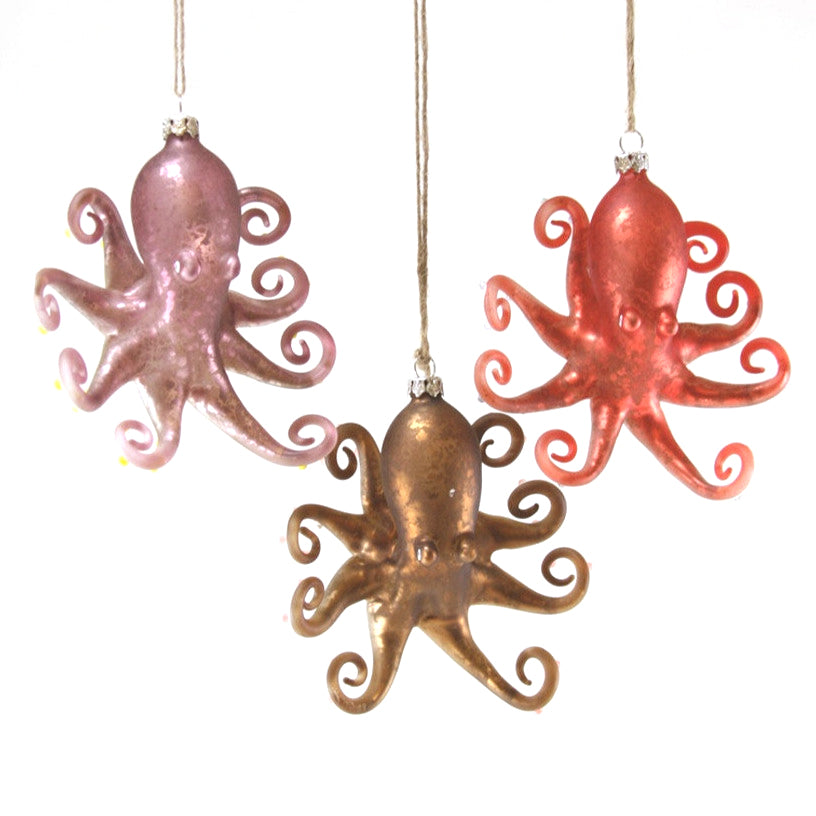 OCTOPUS BAUBLE | 3 COLOURS
Introducing our exquisite Glass Octopus Bauble, a mesmerizing fusion of artistry and elegance.

This enchanting octopus suspends gracefully from a sturdy loop, ready to adorn your holiday tree or elevate any decorative display. I Measuring at 11.5cm, it strikes a perfect balance between dainty and impactful.
Not just a seasonal ornament, this Glass Octopus Bauble transcends festivities, doubling as an enchanting year-round décor piece. Place it in a sunlit nook, and watch as it scatters prismatic hues throughout your room, creating a whimsical ambiance. Its durable construction ensures longevity, allowing you to cherish its beauty for years to come.
Whether as a unique gift or a cherished addition to your own collection, our Glass Octopus Bauble is a testament to the artistry of glassmaking. Elevate your space with its captivating allure and infuse a touch of marine magic into your surroundings. Embrace the extraordinary and bring home this exquisite creation today!
H 11.5cm