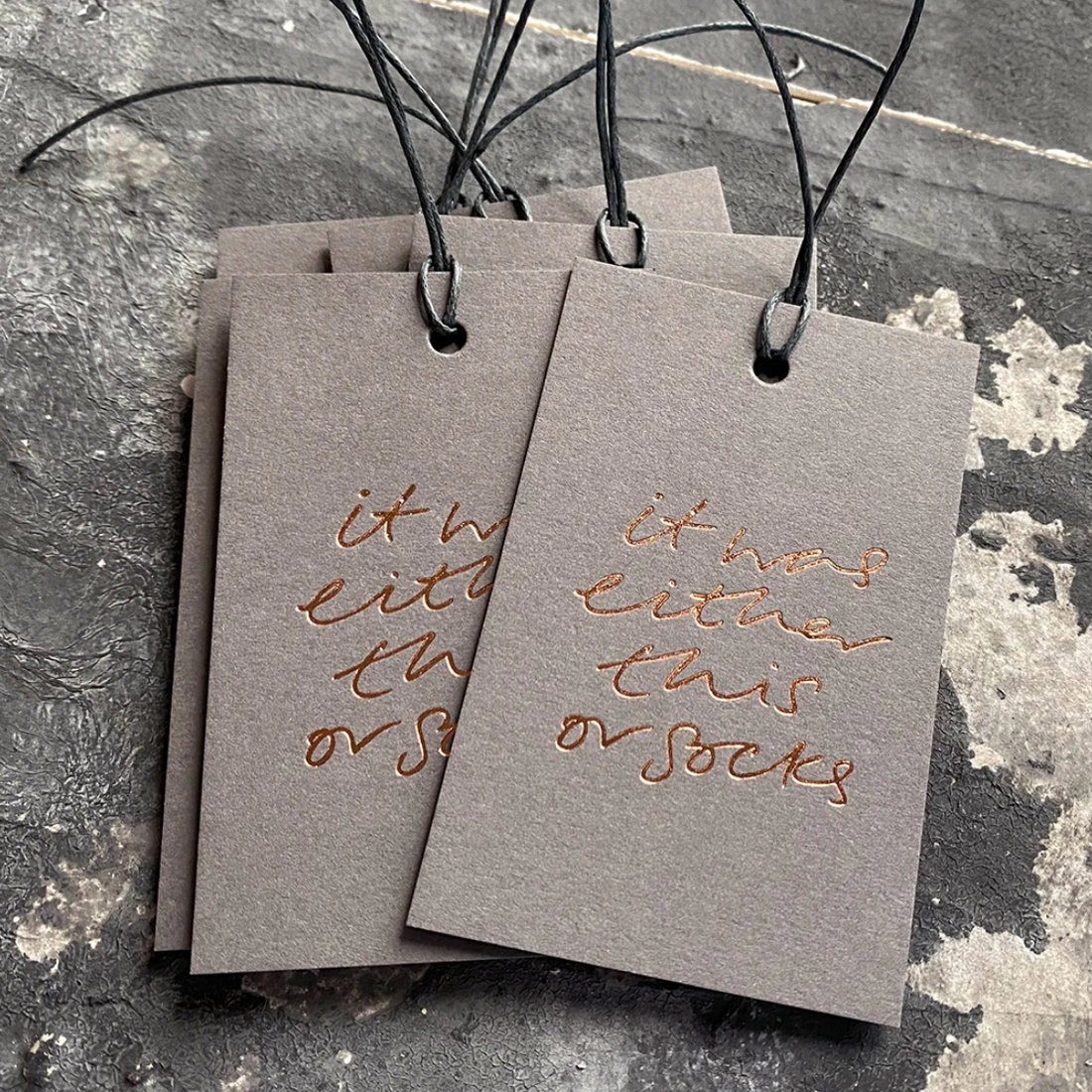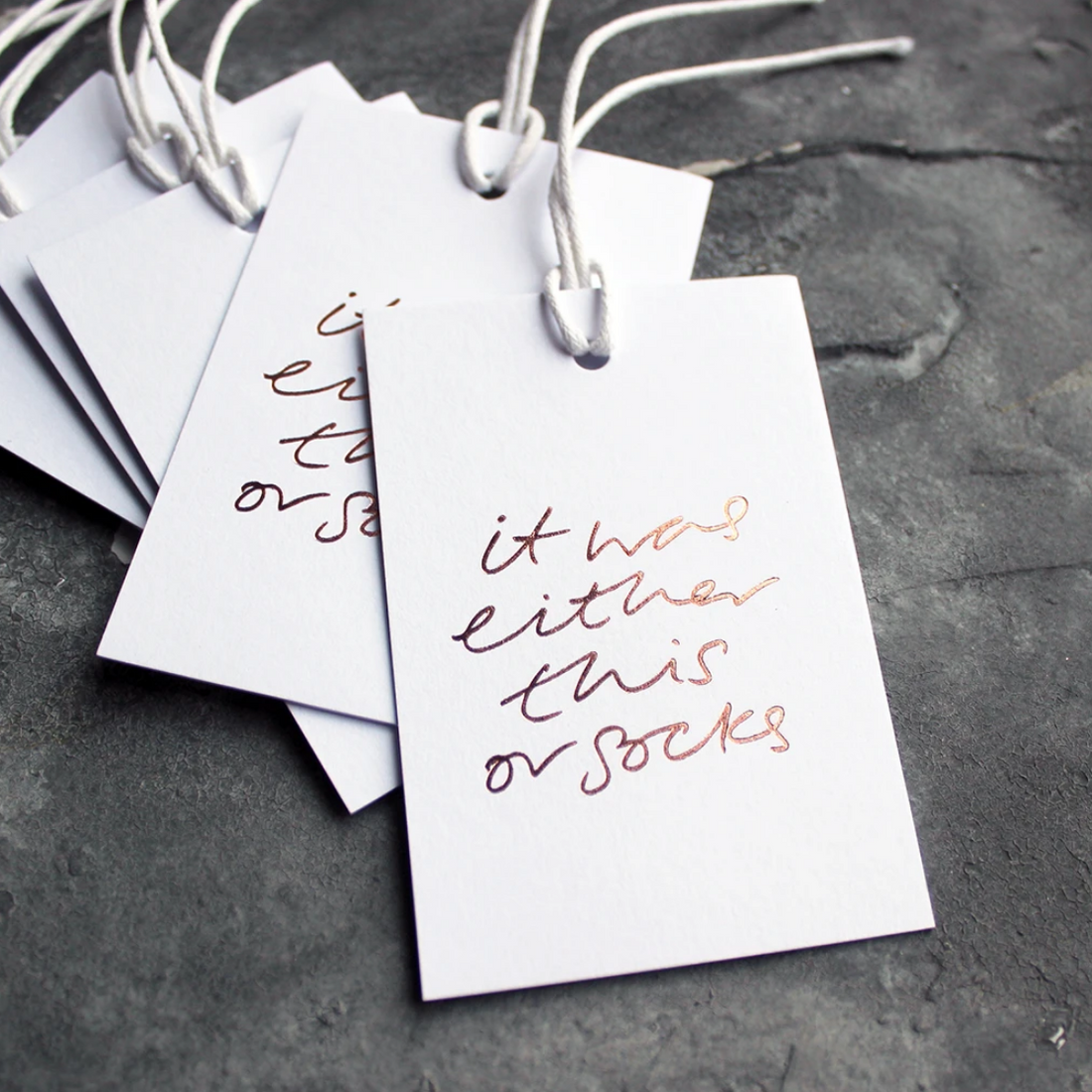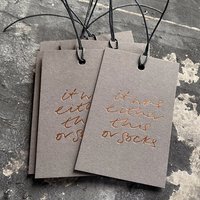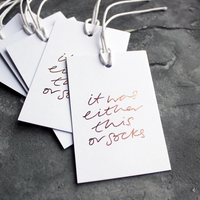 PACK 6 GIFT TAGS | IT WAS EITHER THIS OR SOCKS
No matter how big or small the gift is, if it's the right one then the receiver will love you all the more for it. And if they don't? Well, that's their prerogative.
Pack size: 6
Back of tag: Blank
Colour: Rose Gold foil
Size: 85x55mm
Paper: G.F Smith 540gsm FSC certified
Individually hand foiled using a traditional printing press.
Waxed cotton thread.