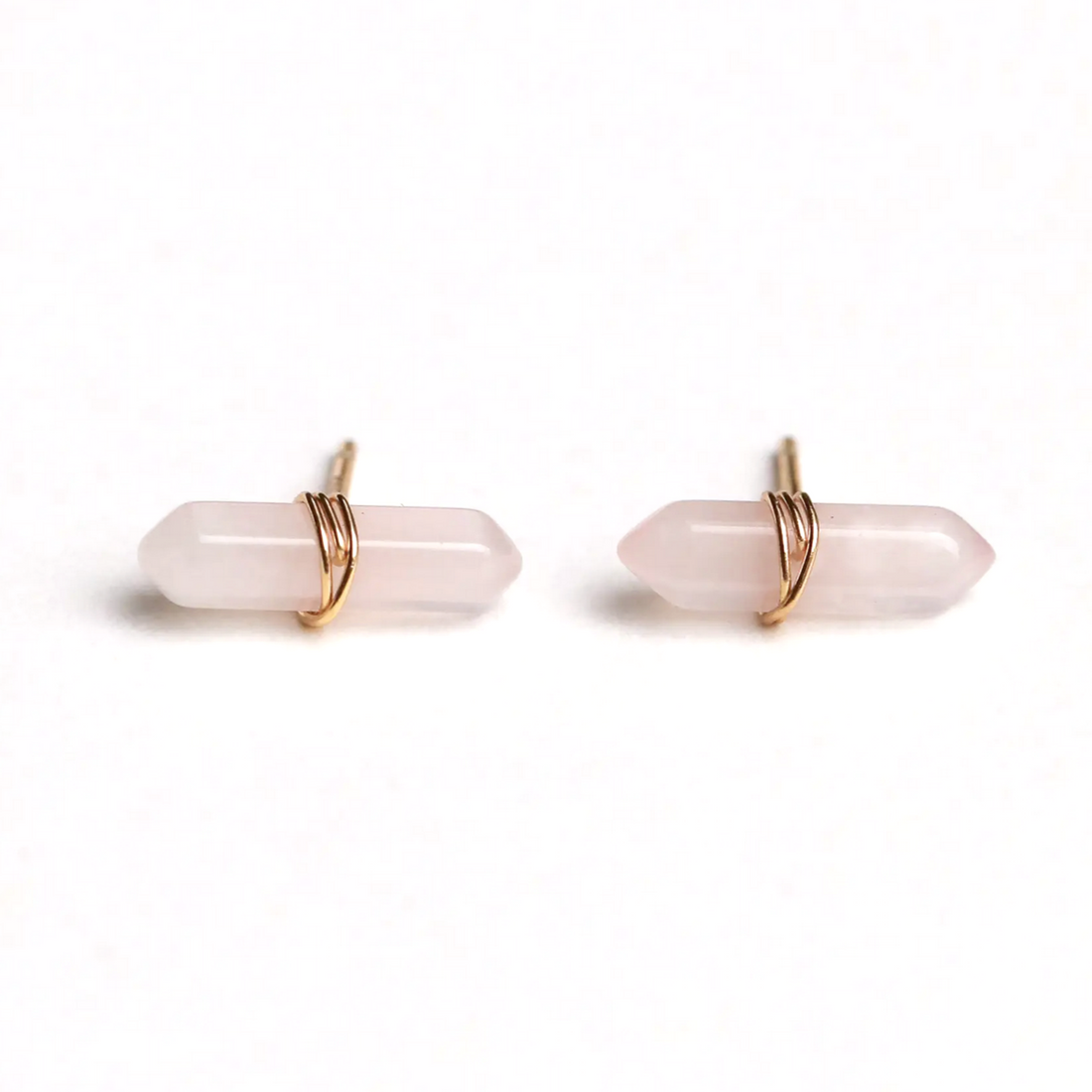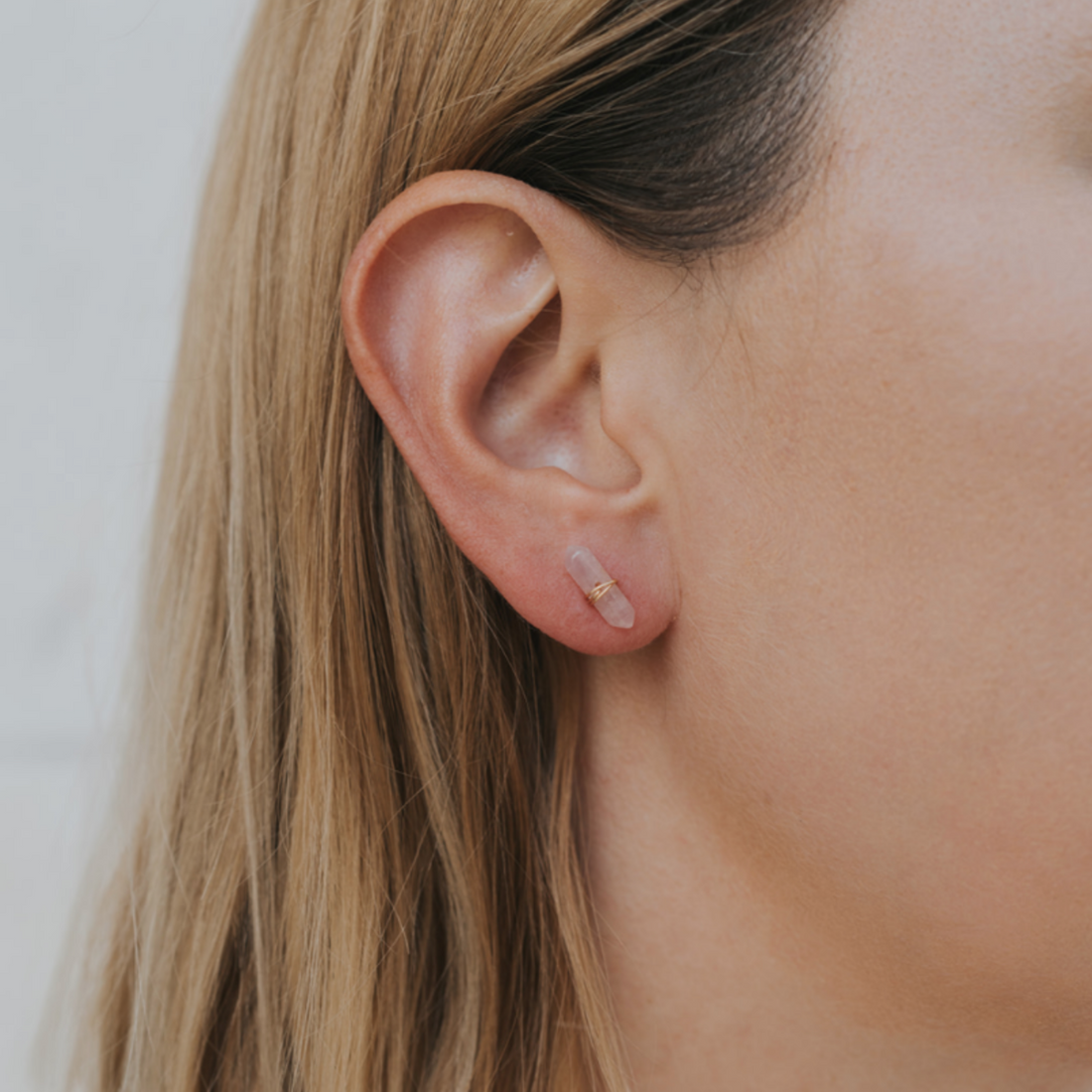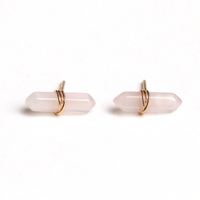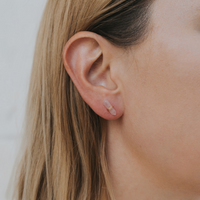 STUD EARRINGS | ROSE QUARTZ
Handcrafted genuine polished gemstone wrapped in 18kt gold plated sterling silver wire. Butterfly backings. Stones are sisters not twins. Natural stones will show variation in tones and colour.
Known as the "love stone", Rose Quartz amplifies the essence of love and opens the heart on all levels.
1.5cm long
Made in United States of America