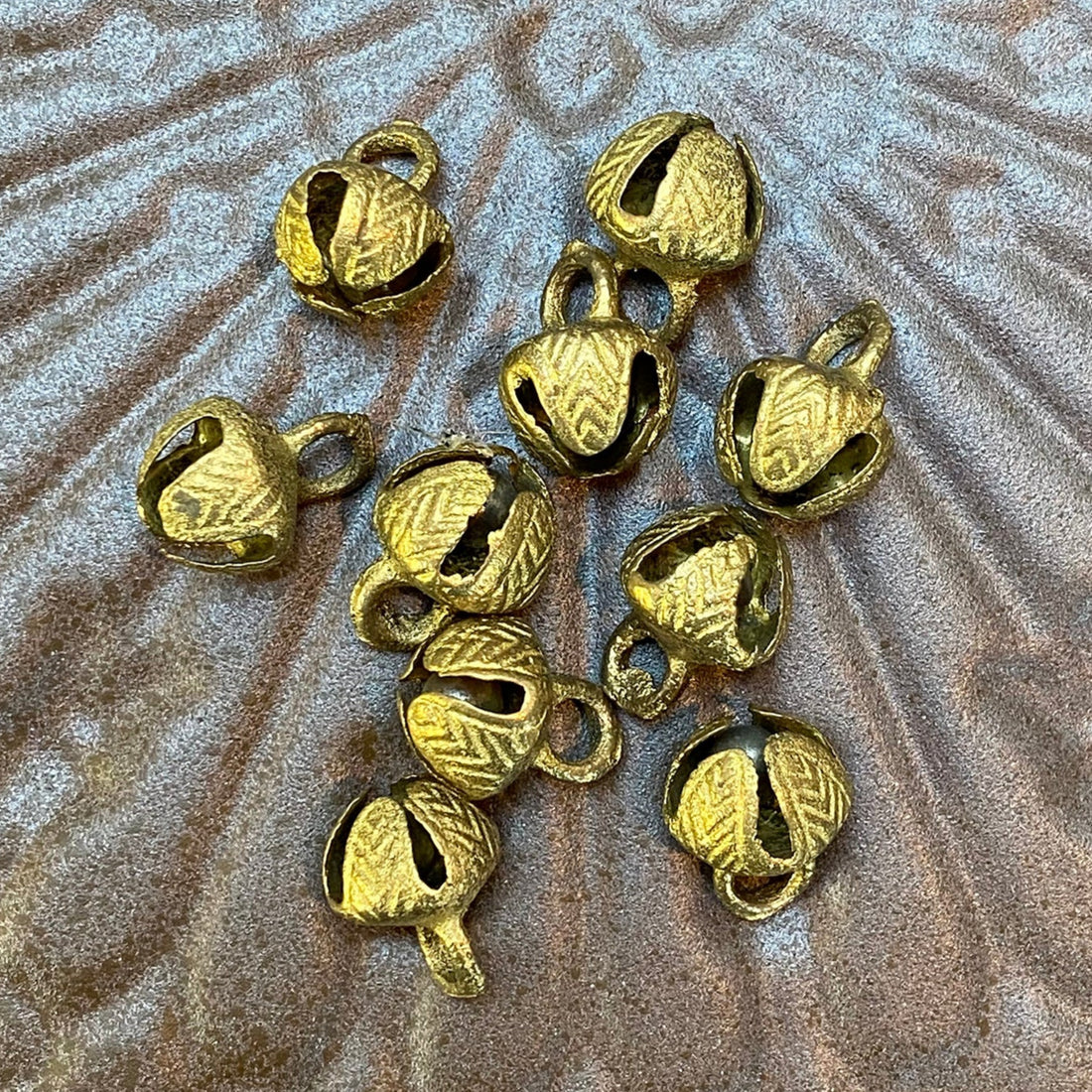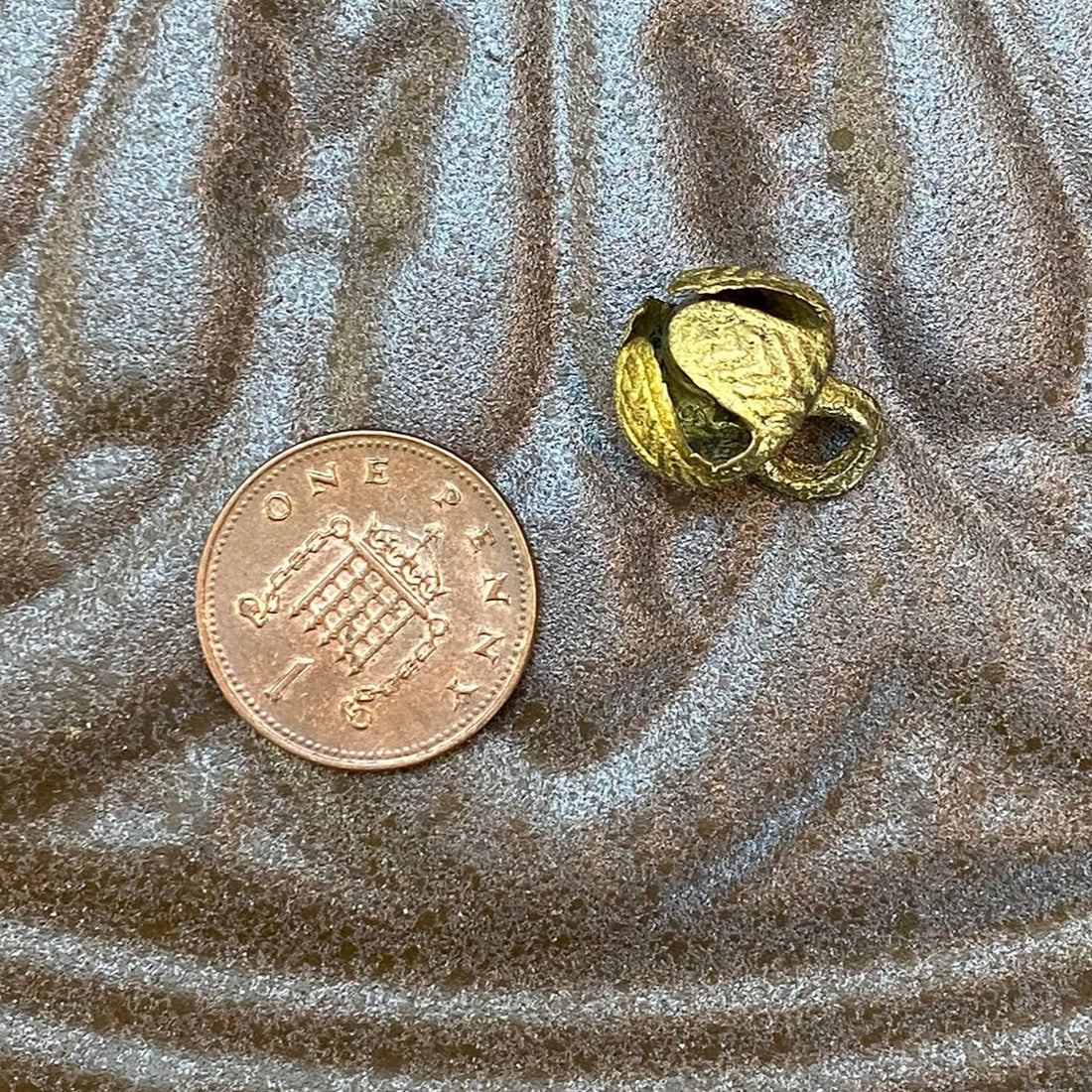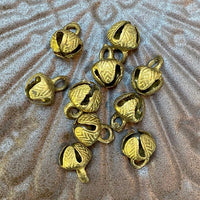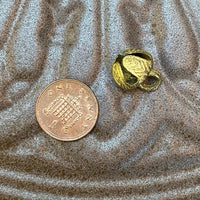 VINTAGE GHUNGROO BRASS BELLS | 10
Small Indian dancing bells made from solid unpolished brass. Used in traditional dances but I use them for decorating gifts, homemade crackers and other craft projects.
I originally bought these on a trip to India in 2003, they weighed a ton but I am now letting them go to be enjoyed in other projects.
D12mm H18mm