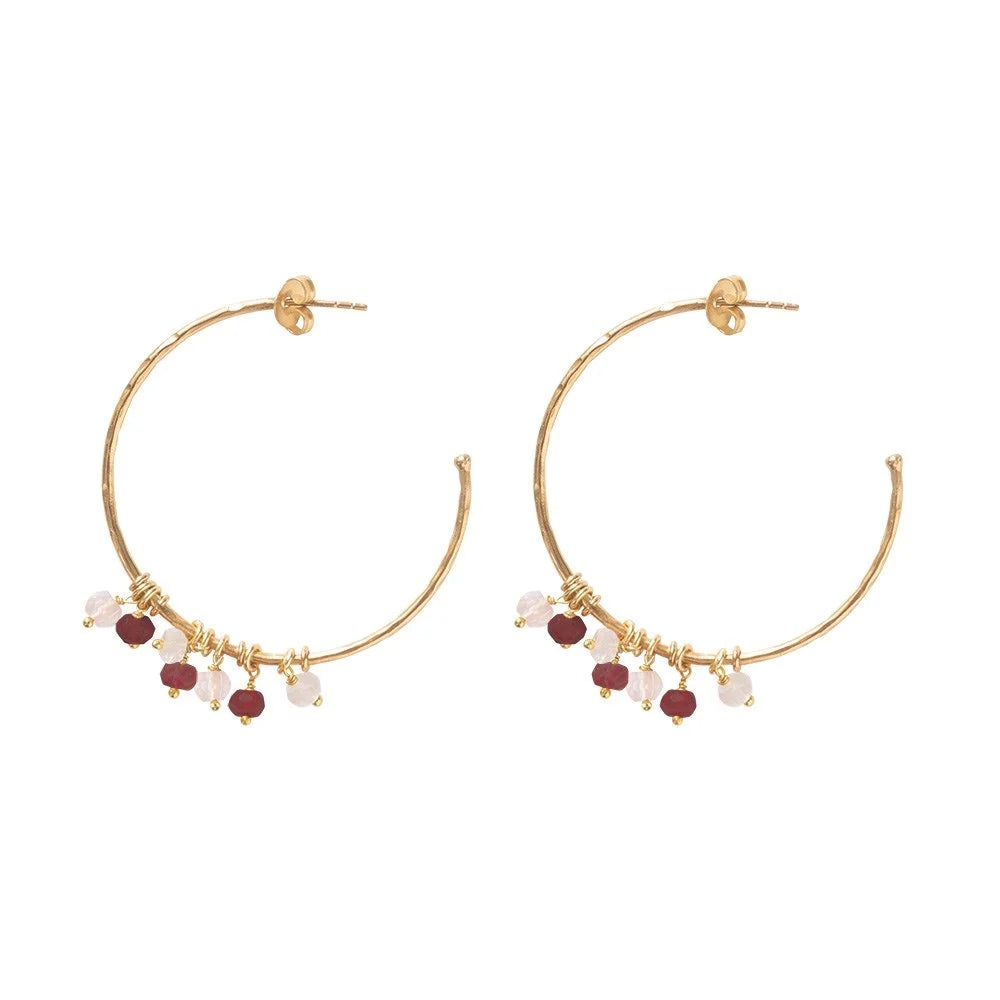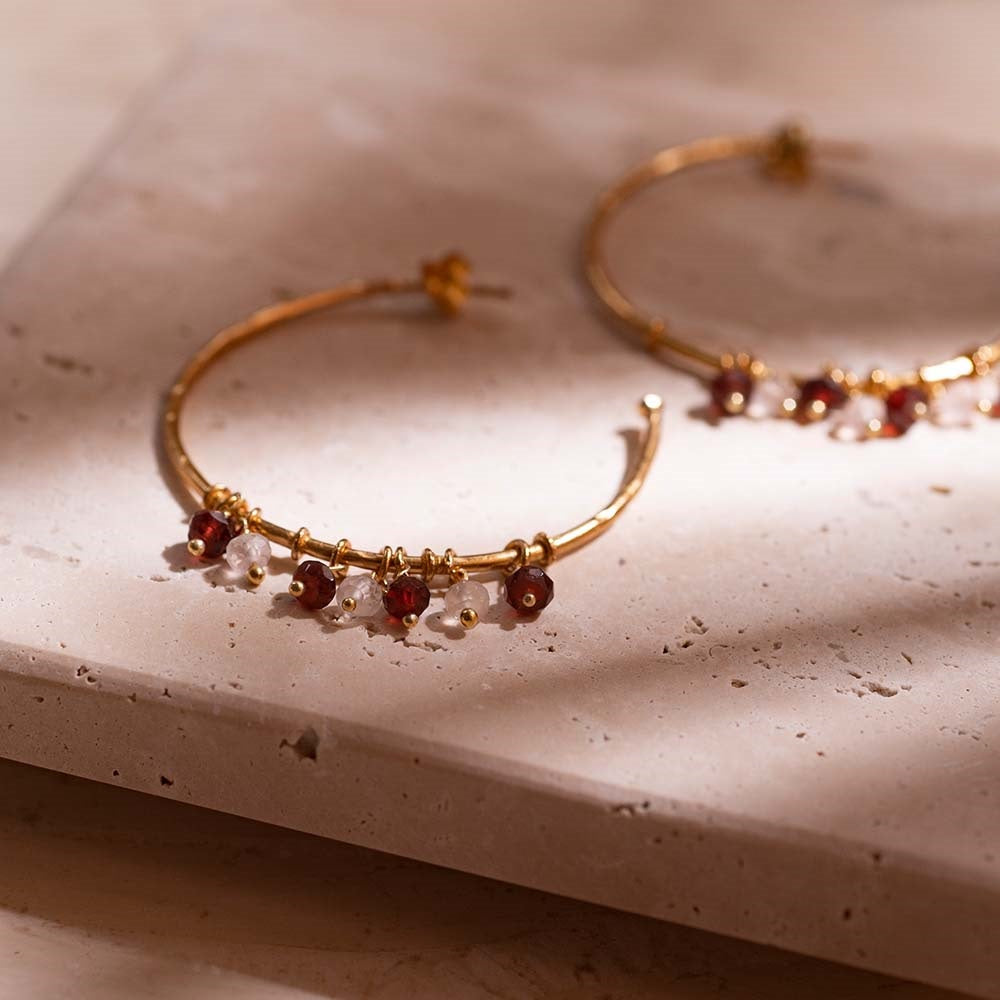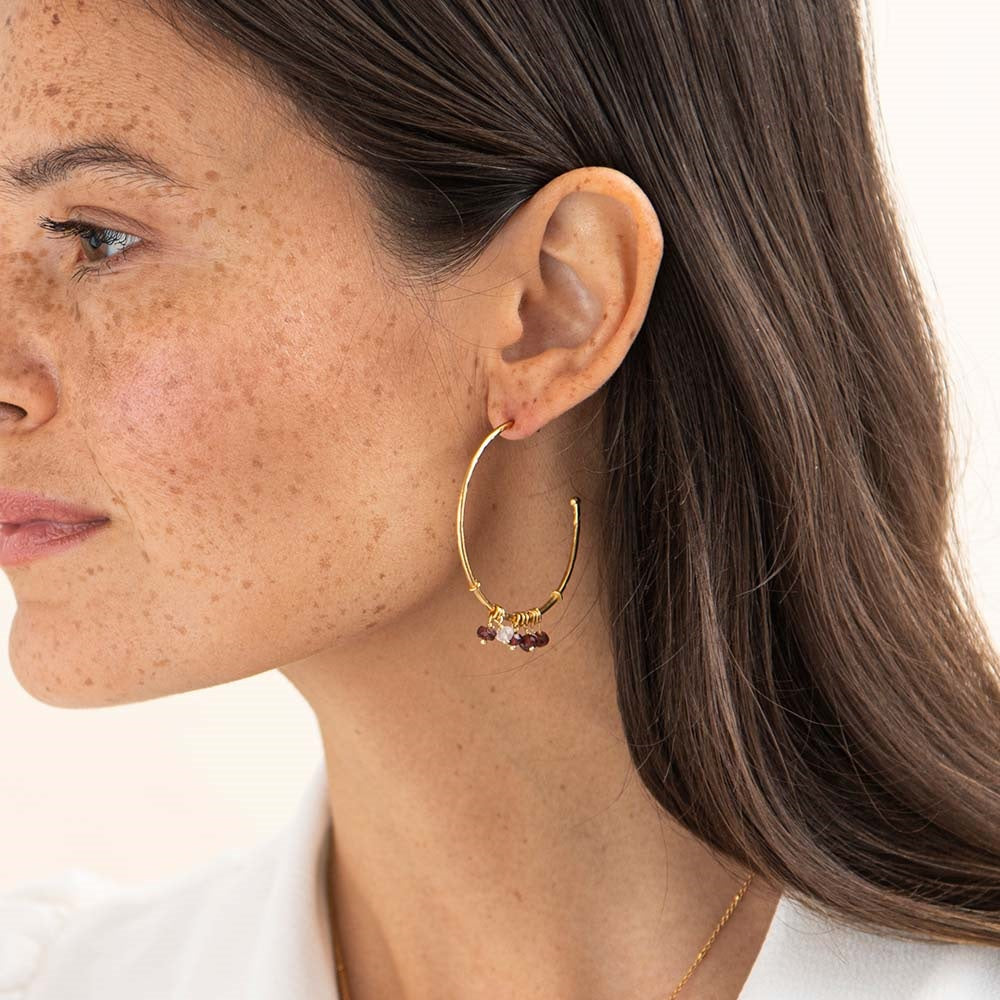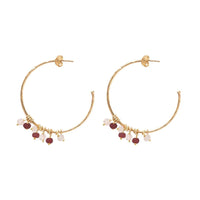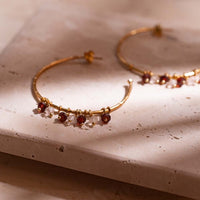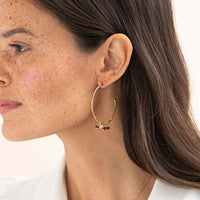 AURORA GARNET ROSE QUARTZ GOLD EARRINGS
These Aurora Garnet Rose Quartz Gold Plated Earrings are made of gold plated brass and features small garnet and rose quartz gemstones. The inner size of the earrings are 5 centimeters.
Garnet is deep, raw and lustrous. Are you a little bit lost? Garnet holds the energy to reconnect you to your lifeforce energy. Your life will be filled with passion and inner motivation. Rose quartz is the stone that governs all matters of the heart. Love, compassion and kindness are her remedies. We give it to everyone around us, but most importantly to ourselves. Because the revolution of true love starts within our own hearts.
Gemstones are created by nature. Every gemstone is unique. That's why the color of your piece of jewelry may look slightly different from the picture.
A Beautiful Story sells lucky tools, jewellry and gifts that bring good luck. From a card that comforts, to a bracelet that celebrates friendship. All items have a story. For the giver, you can really tell something with your gift. For the makers, they can build a life with their handwork. With your purchase you provide employment in places where it is really needed. This jewellery is made by artisans who are paid a living wage plus.
Length 5cm