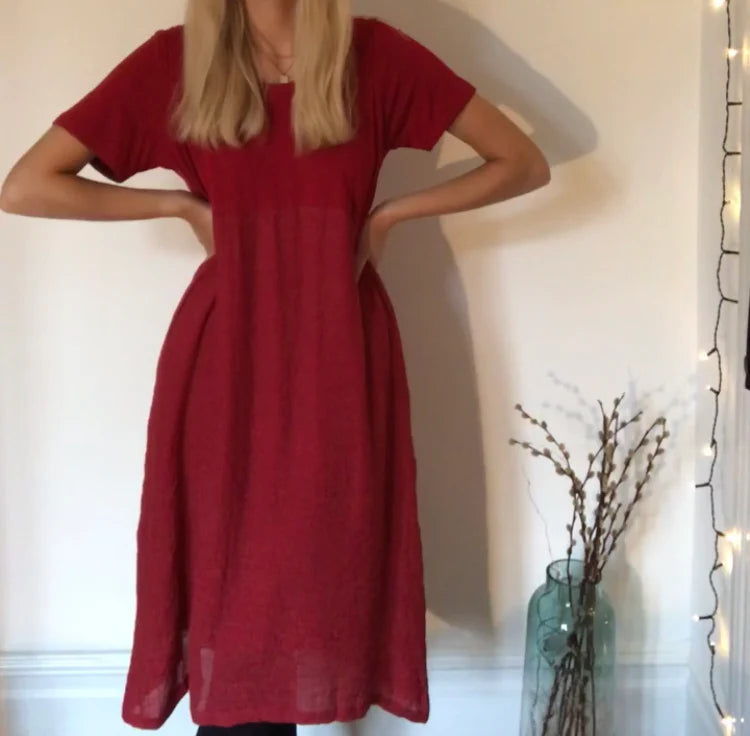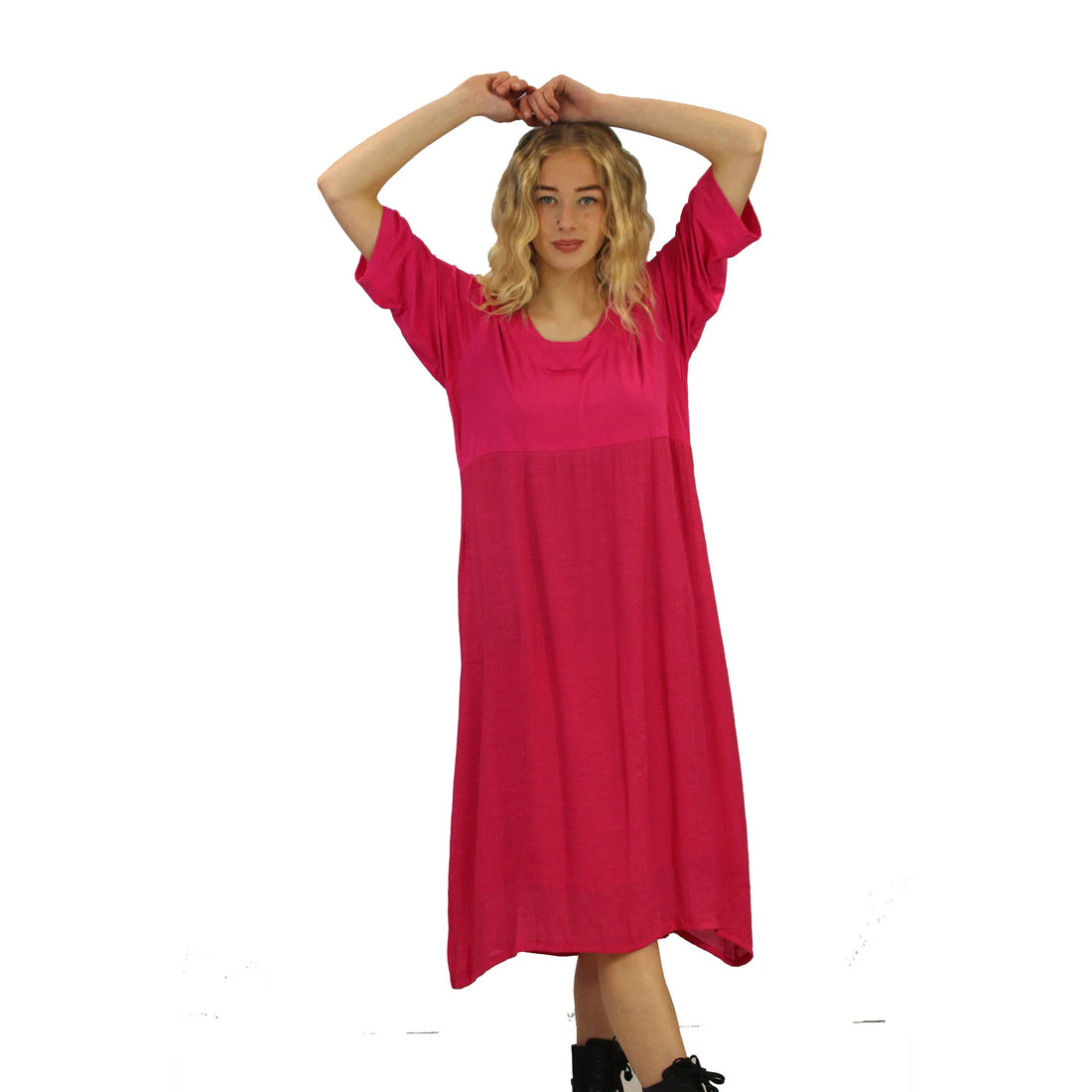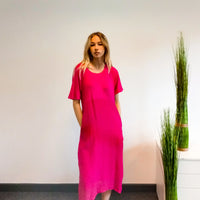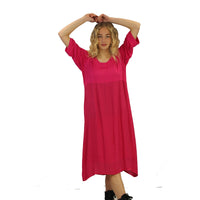 50% COTTON 50% BAMBOO
Made in Vietnam.
The label in the garment says hand wash only, however we have successfully machine washed our own garments on a cool cycle. 
If you pop straight on a hanger little or no ironing is required. Often a shot of steam is all you need. 
Please wash with similar colours. 
All garments are pre-washed as part of the production process, to prevent colour running, but to be on the safe side we recommend you wash on its own or with similar colours to begin with.

Bamboo used to produce fabric is made from the pulp of bamboo grass. It thrives naturally without the use of pesticides or fertilisers and can be blended well with other fabrics such as cotton. 
We recommend that you gently hand wash or use a gentle cool wash cycle, if necessary pre-soak any excessive staining but do not use bleach or hard abrasive chemicals. Place on a hanger to dry. DO NOT TUMBLE DRY. 
If your garment requires ironing, use on the lowest setting and a little light steam. There may be some colour run on strong colours so was separately or with similar colours. 
High temperatures and harsh chemicals can damage the fibre structure of your garment so please treat your bamboo/ cotton garment with care to keep it looking lovely for longer.