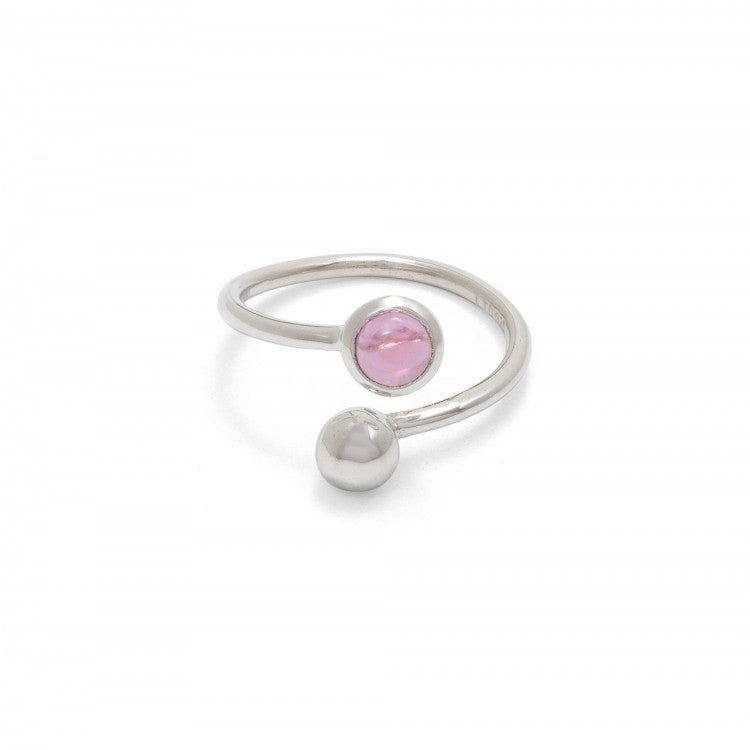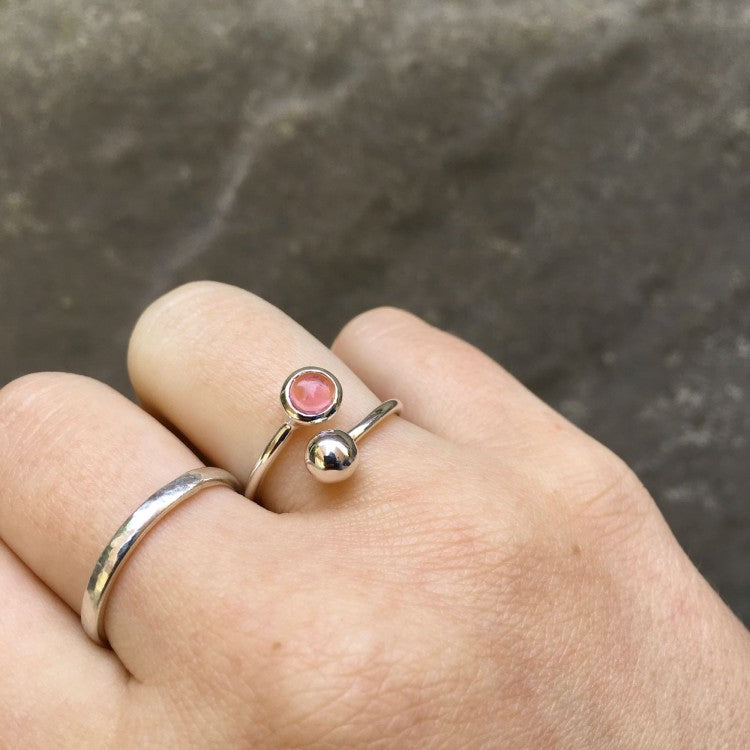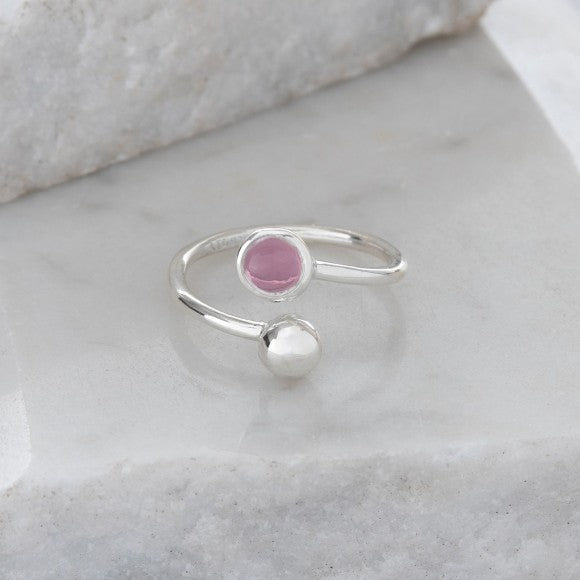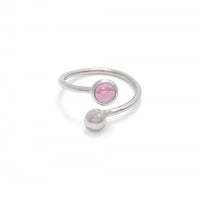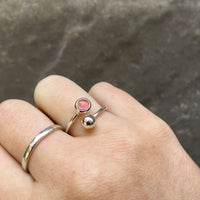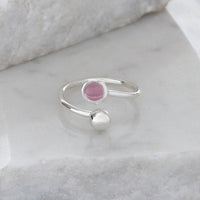 BIRTHSTONE RING OCTOBER TOURMALINE PINK & SILVER | ADJUSTABLE
An adjustable sterling silver ring featuring a silver ball and a pink birthstone.
Pink tourmaline is the birthstone for October.
This easy to wear ring can be worn on any finger as it is adjustable. It also makes a perfect gift as you don't need to know the recipient's ring size.

Birthstone is approx 6mm in diameter.
Ring comes in one size and presented in a gift box.