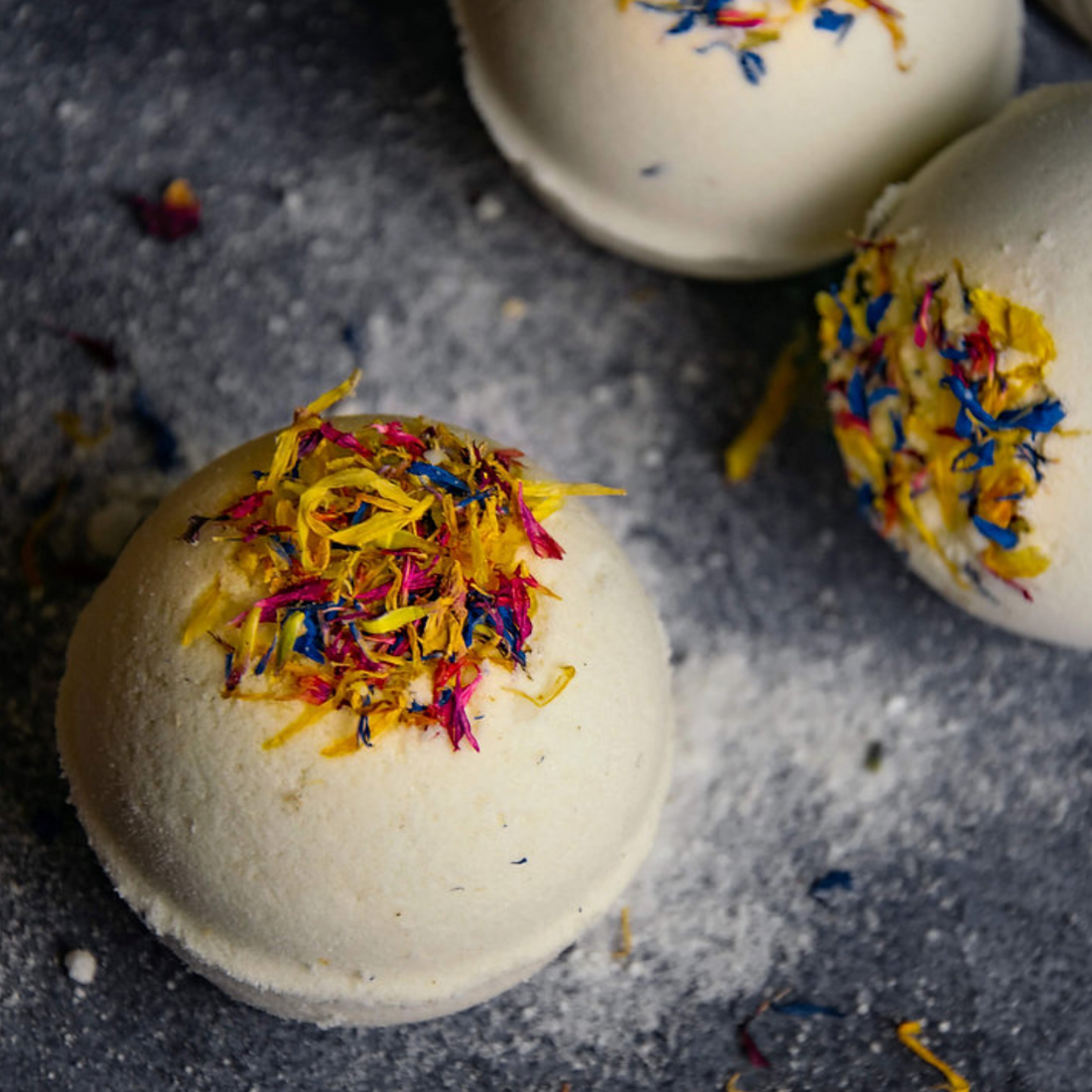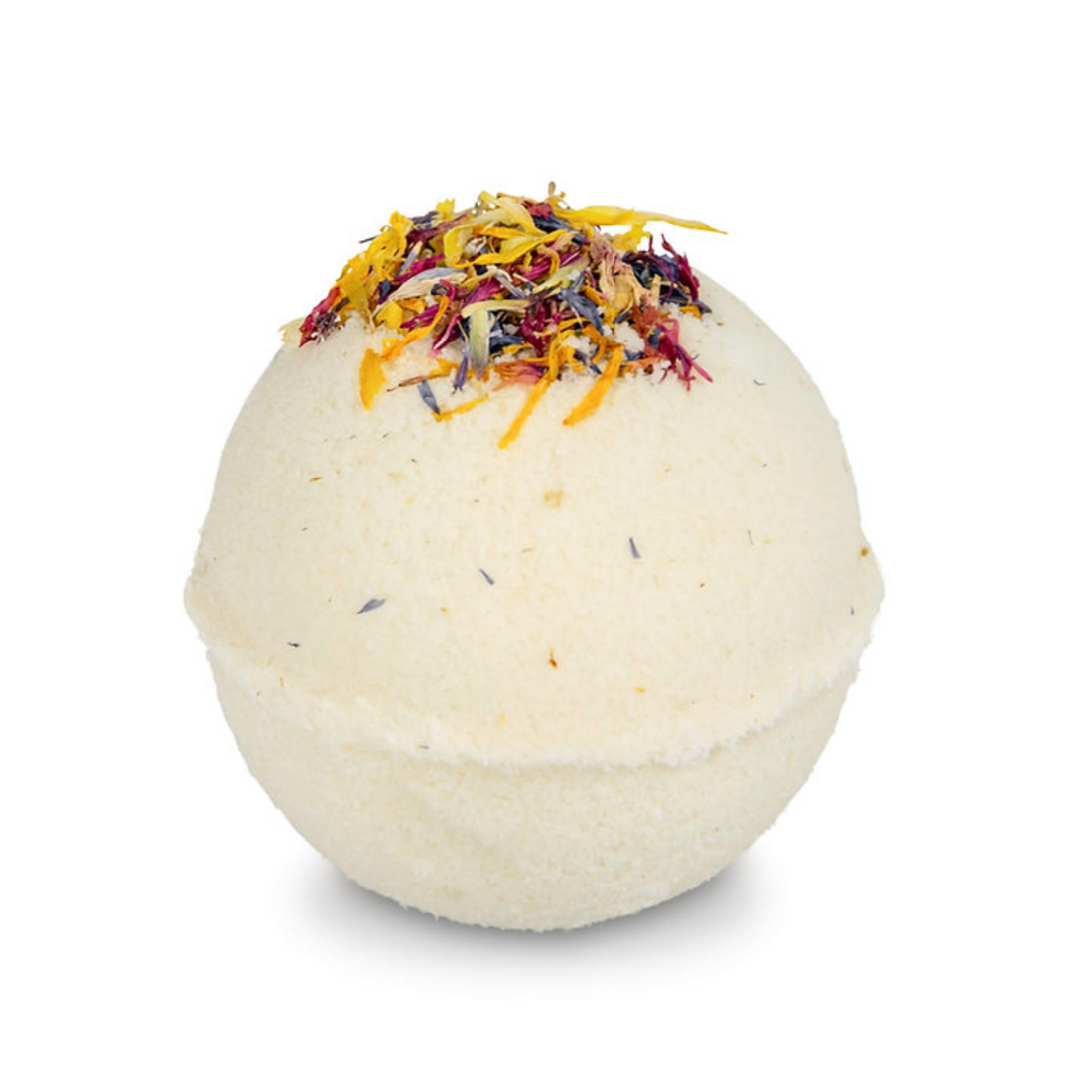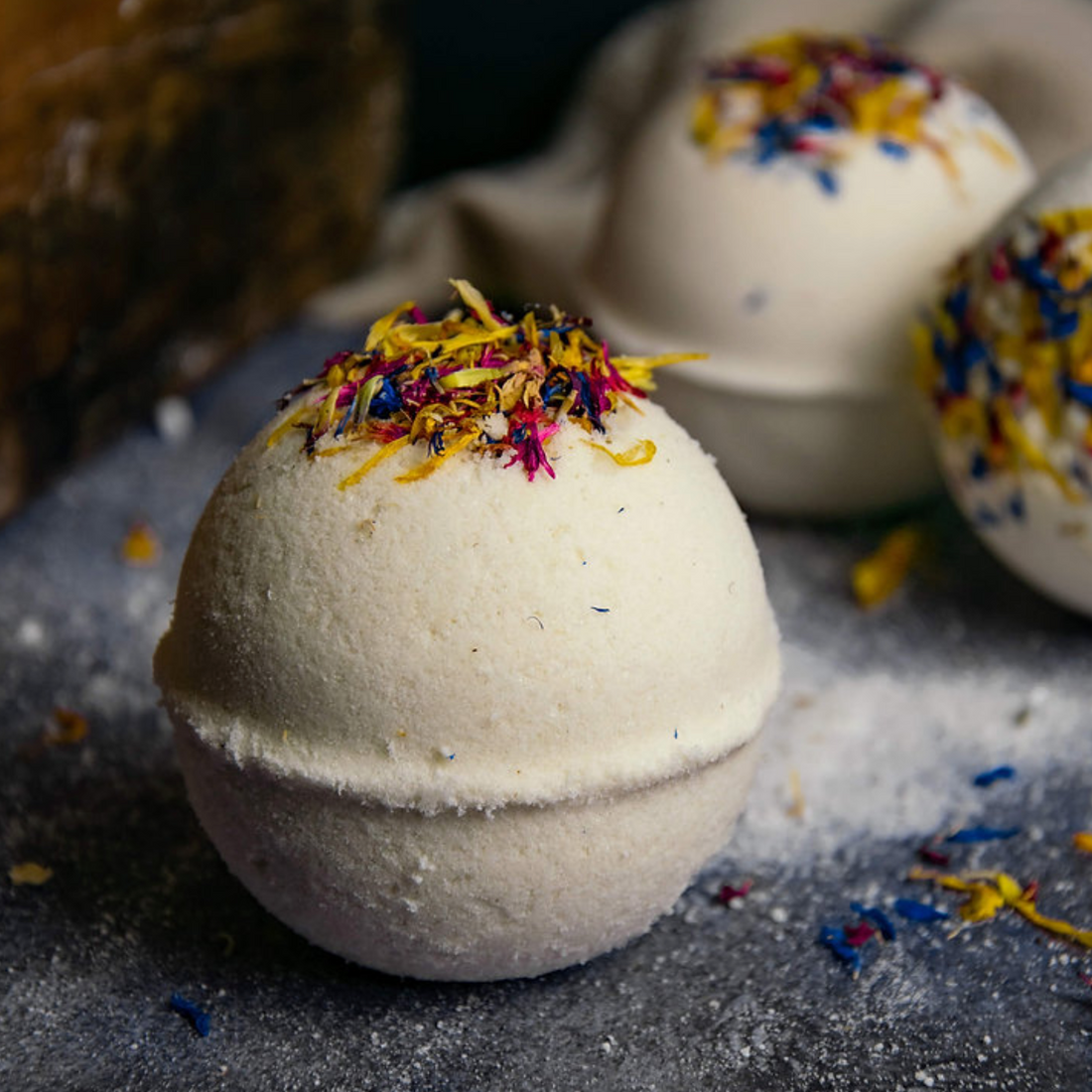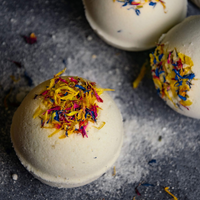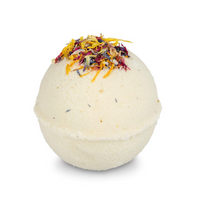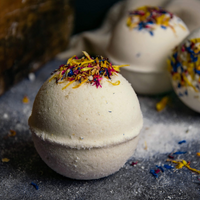 BOTANICAL BATH BOMB | FLORAL BOTANICAL
Packed full of natural moisturisers and active ingredients, our luxury botanical bath bombs are carefully crafted to turn bath time into the ultimate me time.
Ylang Ylang and English Roseessential oils are mixed with highly moisturising coconut oil for a bath full of flower power to boost and balance your mood. Epsom salts and shea butter combine to leave you feeling detoxified and moisturised.
Topped with mixed dried flower petals.

Rose - Fresh, floral & rich, Rose envokes the scents of the quintessential English garden. 

Ylang Ylang - Native to countries surrounding the Indian Ocean, the Ylang Ylang flower is traditionally used as a centrepiece within the relaxing practice of aromatherapy offering a rich, spicy and slightly floral aroma and known for balancing hormones and mood.
Patchouli - In Eastern cultures, it is commonly used around the house to provide general support for health and to help release negative emotions. The perfect companion for a warm, relaxing bath with its musky, earthy, exotic aroma.
Handmade in England | Plastic Free Packaging | 100% Vegan Friendly
No Colourants
Active Ingredients 
Natural Moisturisers
Epsom Salts | Shea Butter | Coconut Oil | Kaolin Clay
Unlike other bath bombs, these handcrafted delights are packed full of active ingredients,  natural moisturisers and a blend of essential oils to make bath time the ultimate luxury escape you deserve.
Made in Lincolnshire