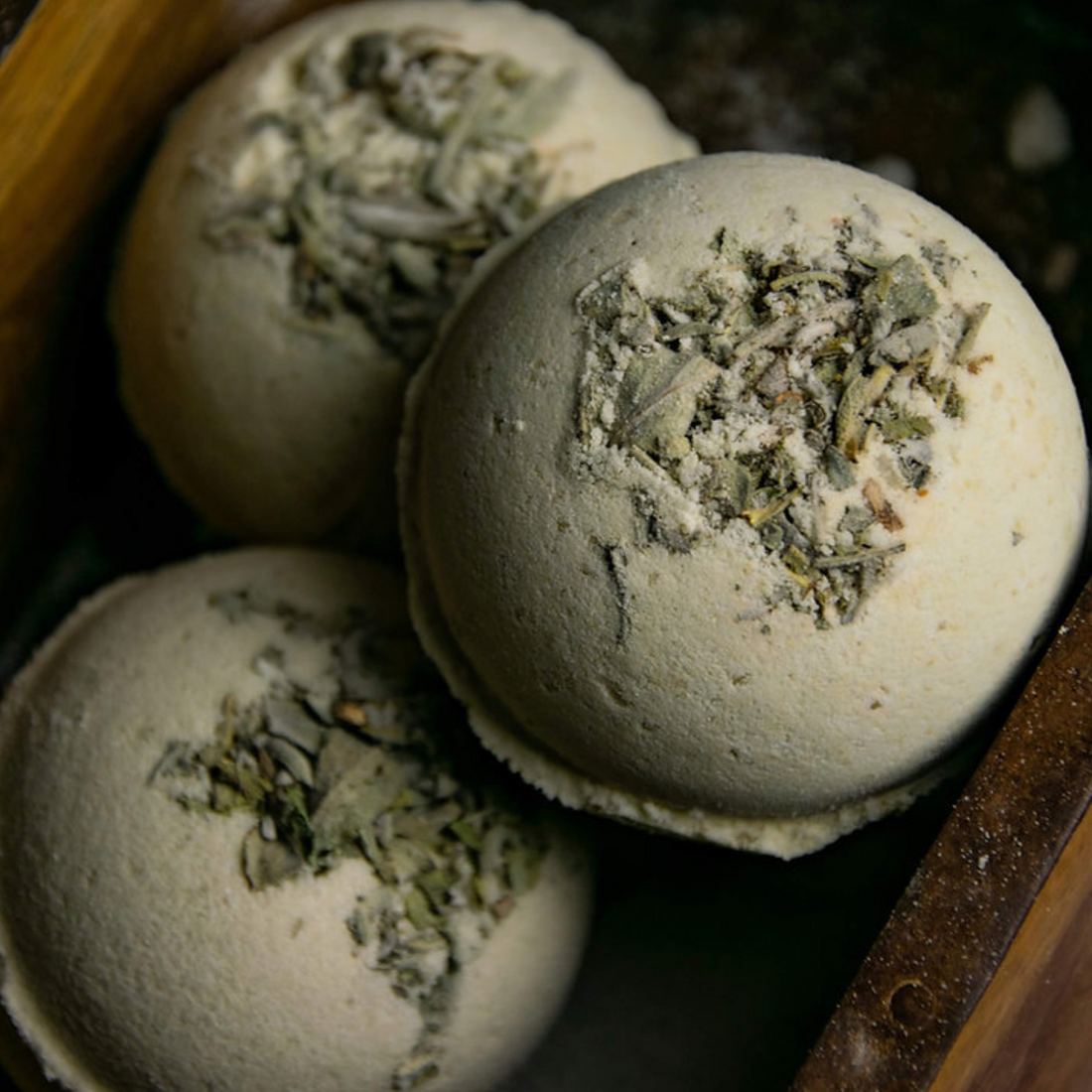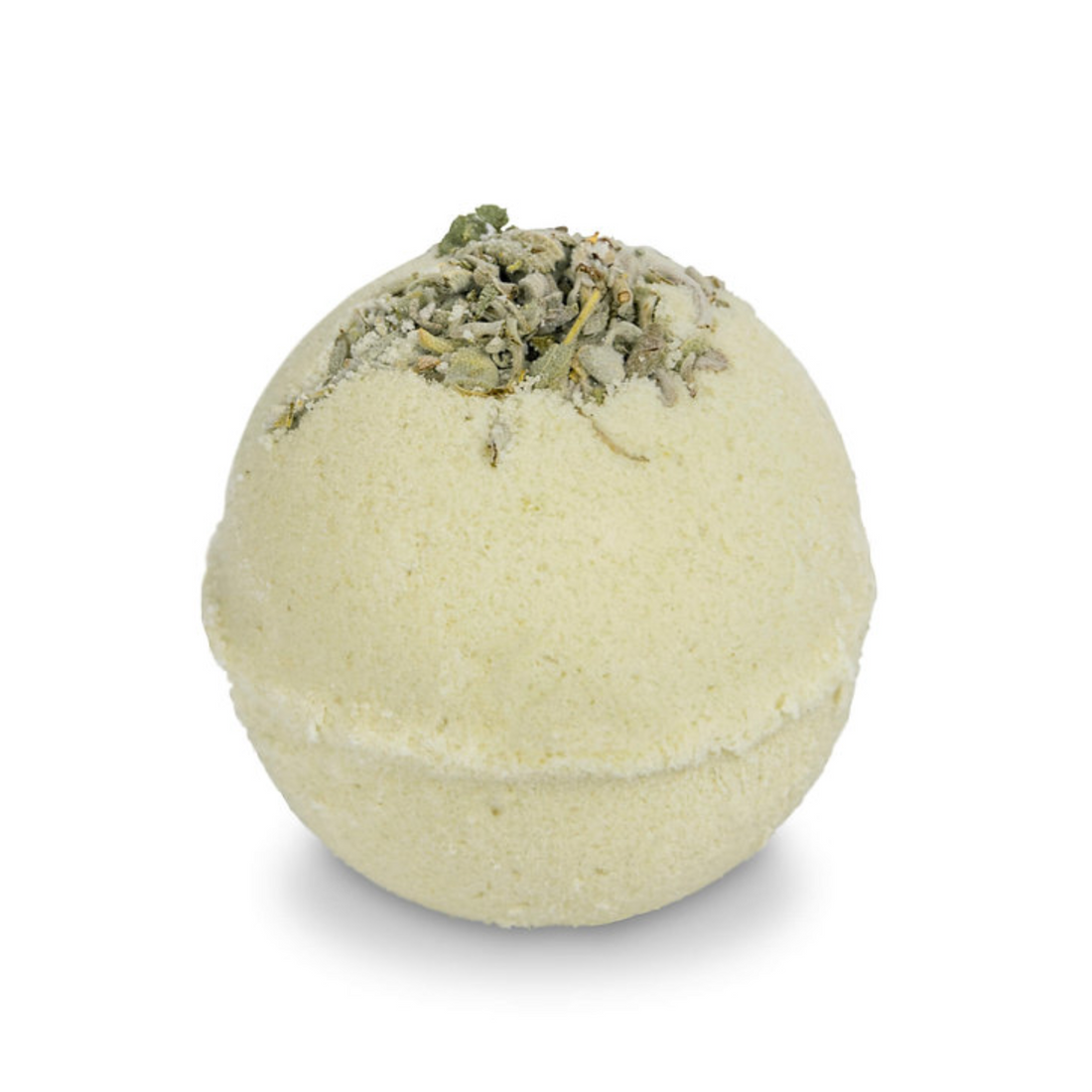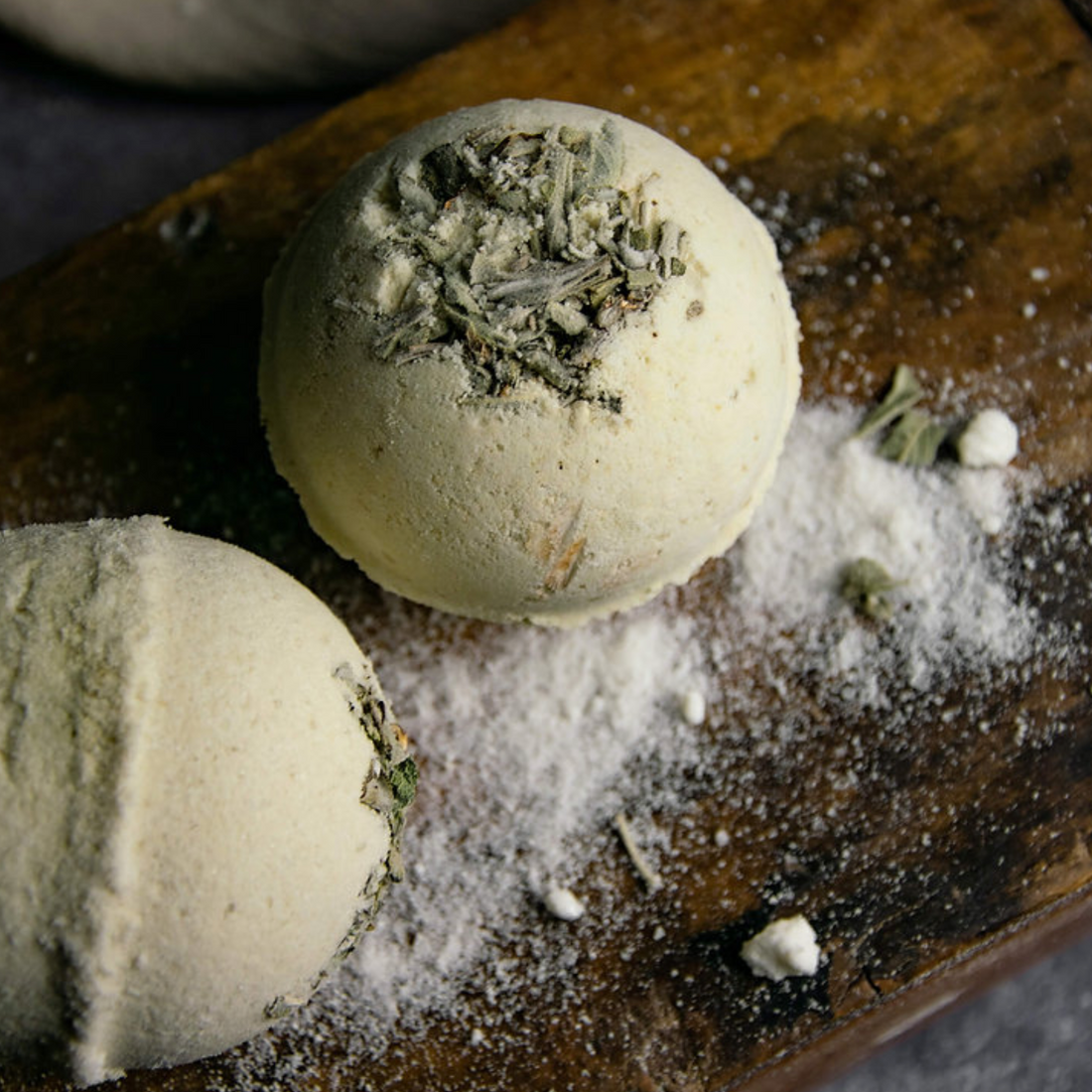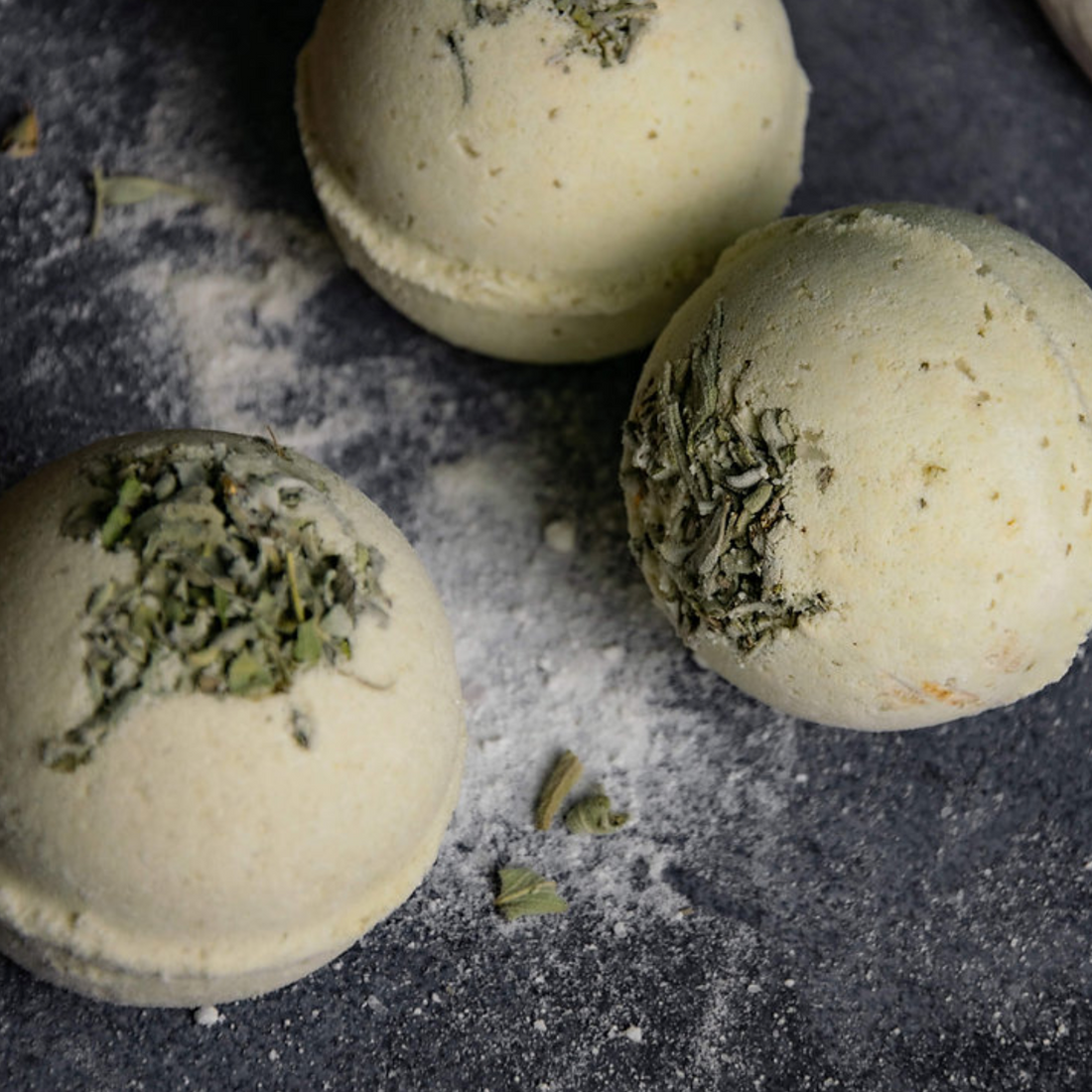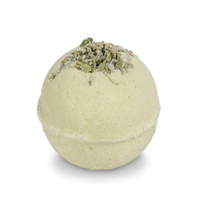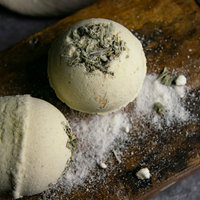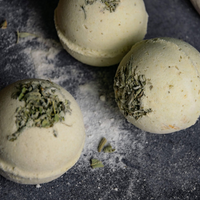 BOTANICAL BATH BOMB | REVIVE
Packed full of natural moisturisers and active ingredients, our luxury botanical bath bombs are carefully crafted to turn bath time into the ultimate me time.
Relax your muscles after a gym session or just to ease your aches and pains.  Our Revive bath bomb combines coconut oil, Epsom salts and essential oils to make this your go-to post exercise soak.
There are no artificial colourants, this bath bomb is coloured using macha tea powder and topped with dried sage.
Lavender - Floral, relaxing, calming. Punchy strong lavender will help ease worries and calm your mind ready for sleep.
Eucalyptus - An elegant and refreshing menthol aroma, Eucalyptus Australiana ia an excellent mood booster.
Sage - A powerful and refreshing green fragrance where the warm and herbal tones encourage feelings of well-being.
Handmade in England | Plastic Free Packaging | 100% Vegan Friendly
No Colourants
Active Ingredients 
Natural Moisturisers
Epsom Salts | Shea Butter | Coconut Oil | Kaolin Clay
Unlike other bath bombs, these handcrafted delights are packed full of active ingredients,  natural moisturisers and a blend of essential oils to make bath time the ultimate luxury escape you deserve.
Made in Lincolnshire