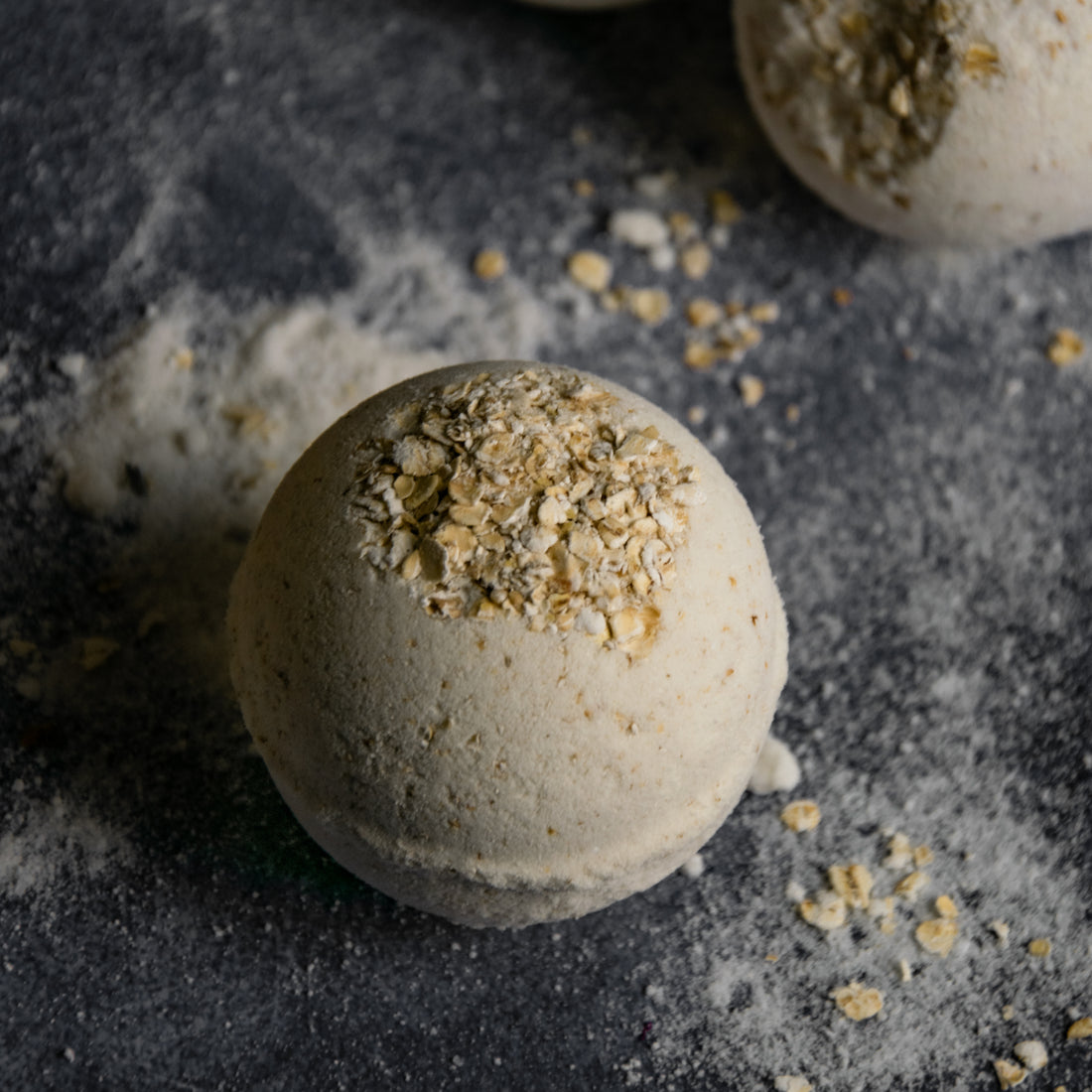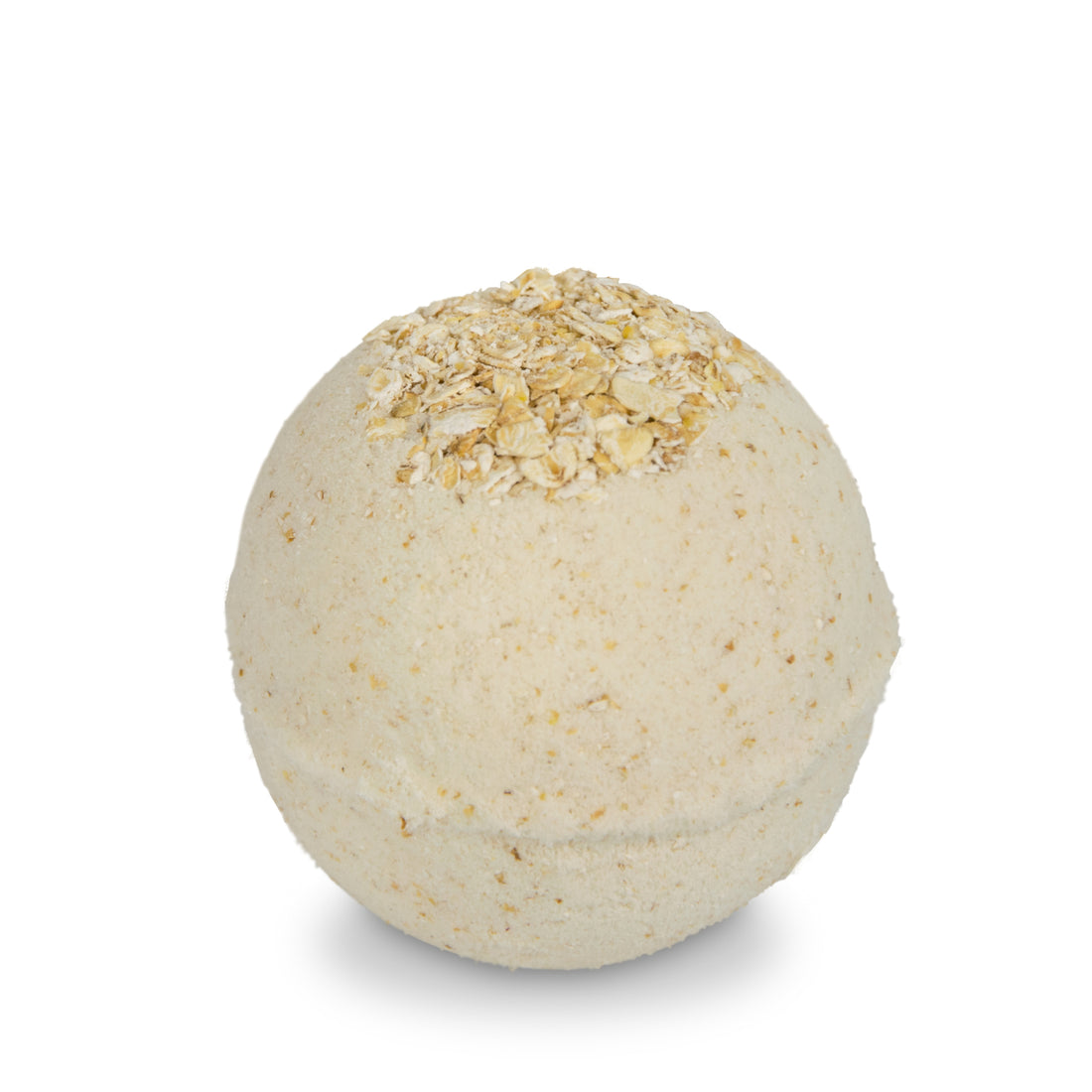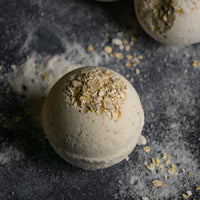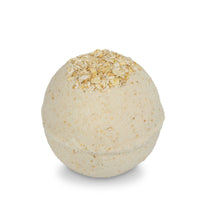 BOTANICAL BATH BOMB | SOOTHE
Packed full of natural moisturisers and active ingredients, our luxury botanical bath bombs are carefully crafted to turn bath time into the ultimate me time.
Ground oats and naturally moisturising shea butter make the Soothe bath bomb the ultimate soak for dry skin and reducing inflamation.  Lay back and relax whilst our active ingredients cleanse and moisturise your skin so you step out of the bath feeling silky soft.
Ideal for use before a fake tan application.
Topped with rolled oats.
Lavender - Floral, relaxing, calming. Punchy strong lavender will help ease worries and calm your mind ready for sleep.
Sage - A powerful and refreshing green fragrance where the warm and herbal tones encourage feelings of well-being.
Handmade in England | Plastic Free Packaging | 100% Vegan Friendly
No Colourants
Active Ingredients 
Natural Moisturisers
Epsom Salts | Shea Butter | Coconut Oil | Kaolin Clay
Unlike other bath bombs, these handcrafted delights are packed full of active ingredients,  natural moisturisers and a blend of essential oils to make bath time the ultimate luxury escape you deserve.
Made in Lincolnshire