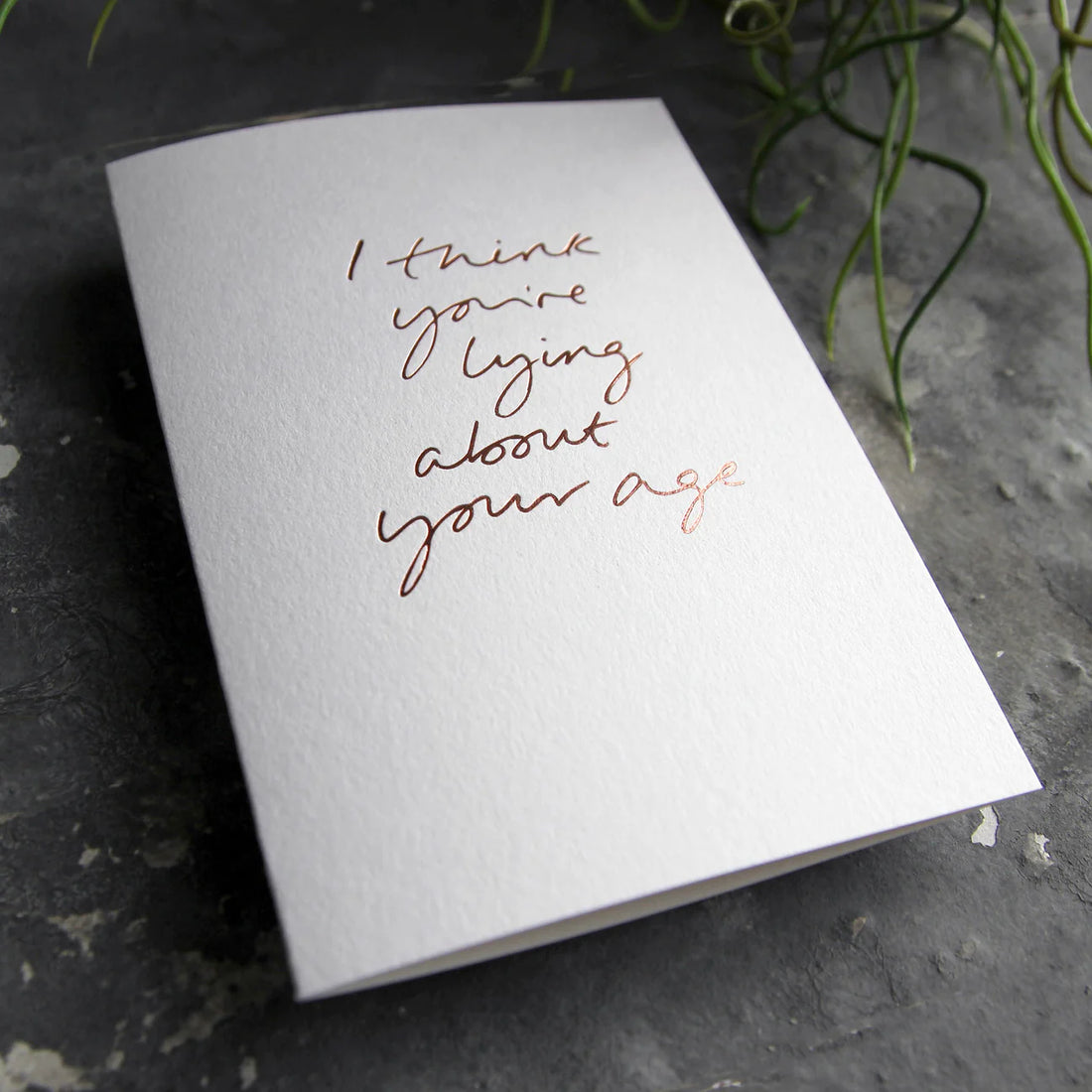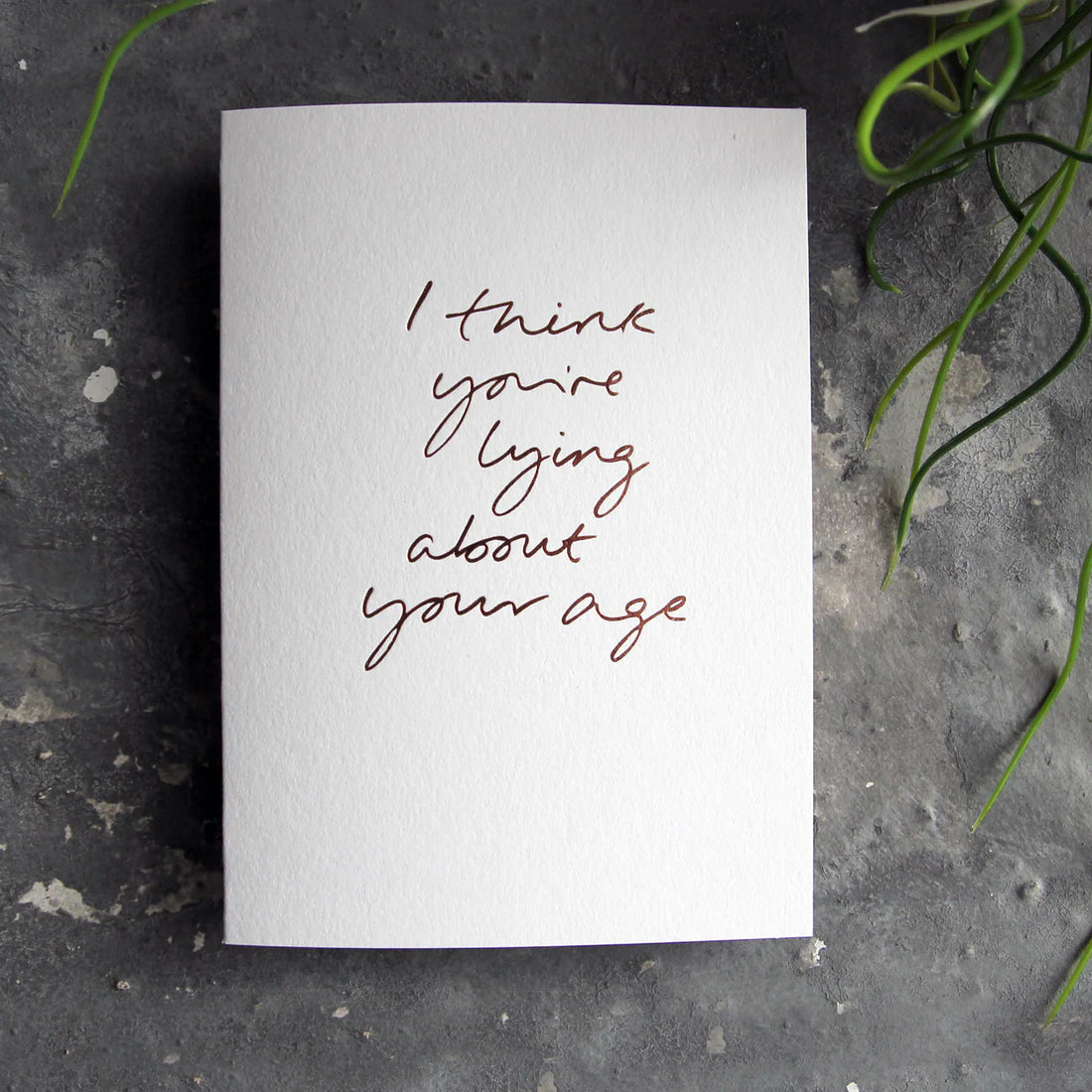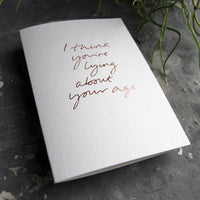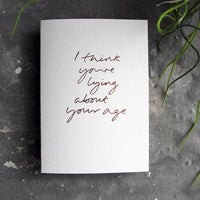 CARD | I THINK YOU'RE LYING ABOUT YOUR AGE
DWe all have that one friend or family member that knocks a few years off their age. Some may resort to botox or have drawers filled with anti-ageing products. Then there are some people who have that natural youthful look. Which one are you?
Inside: Blank
Colour: Rose Gold foil
Size: A6 (148x105mm)
Paper: Fedrigoni 360gsm FSC certified
Individually hand foiled using a traditional printing press. Foil blocked front and back.
Matching envelope included.