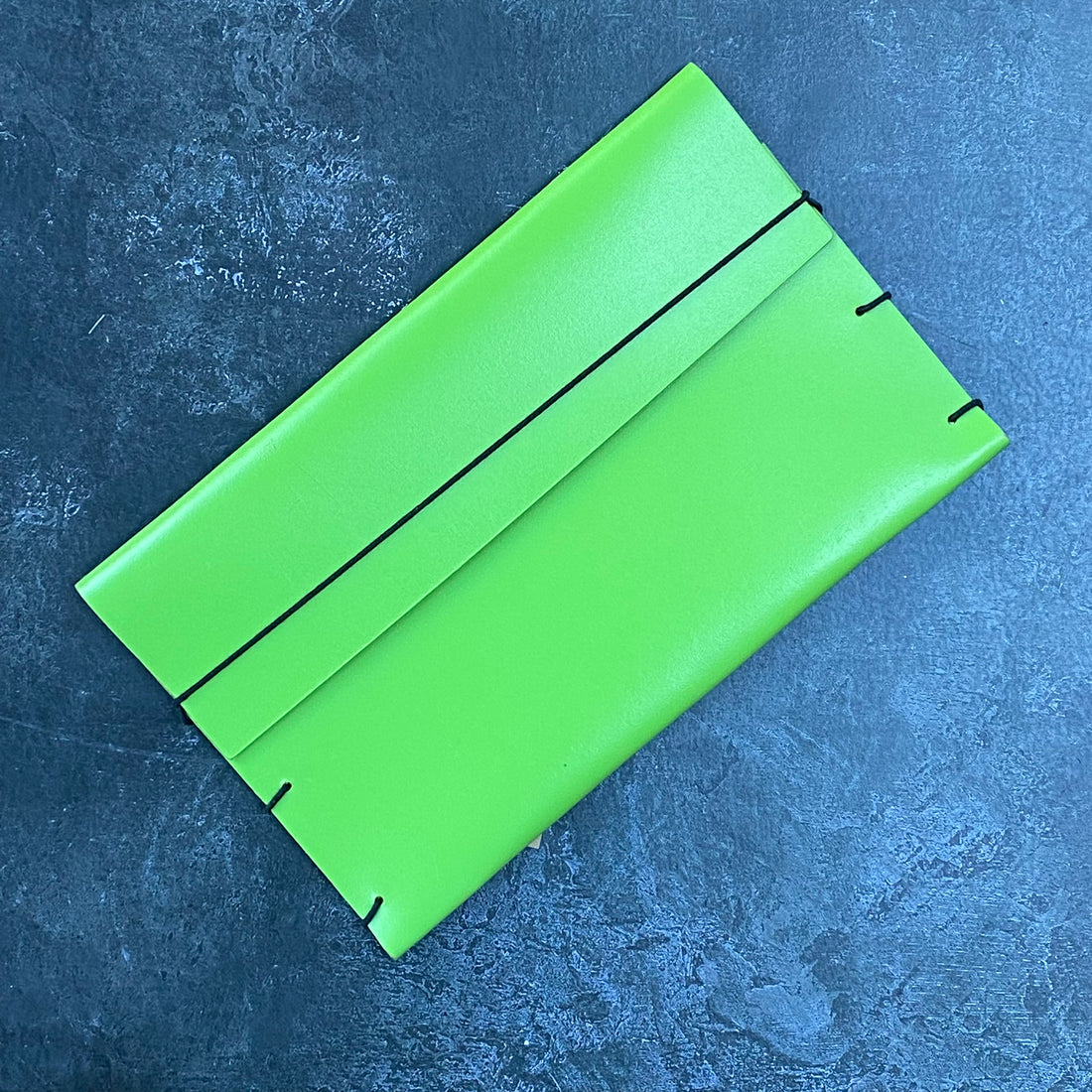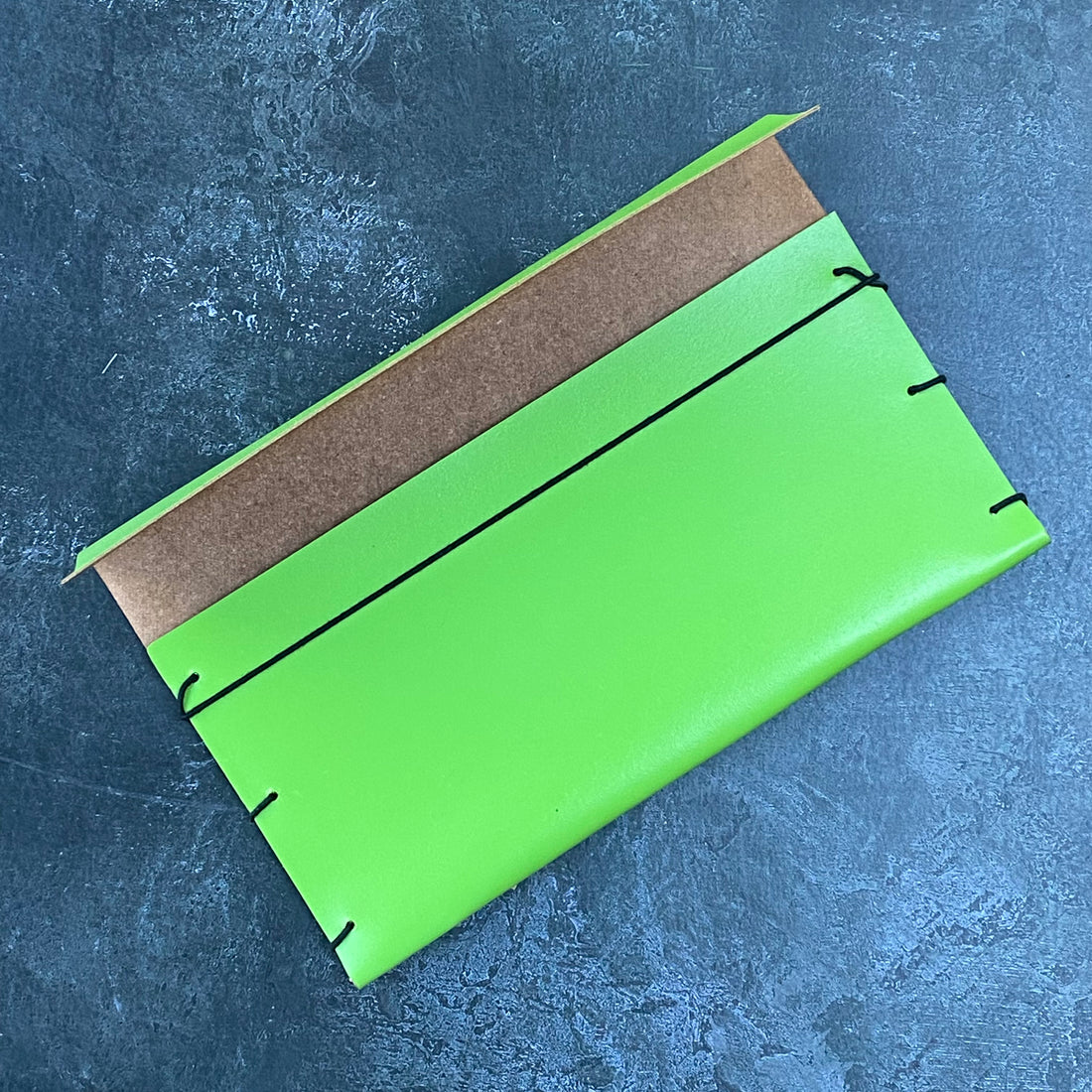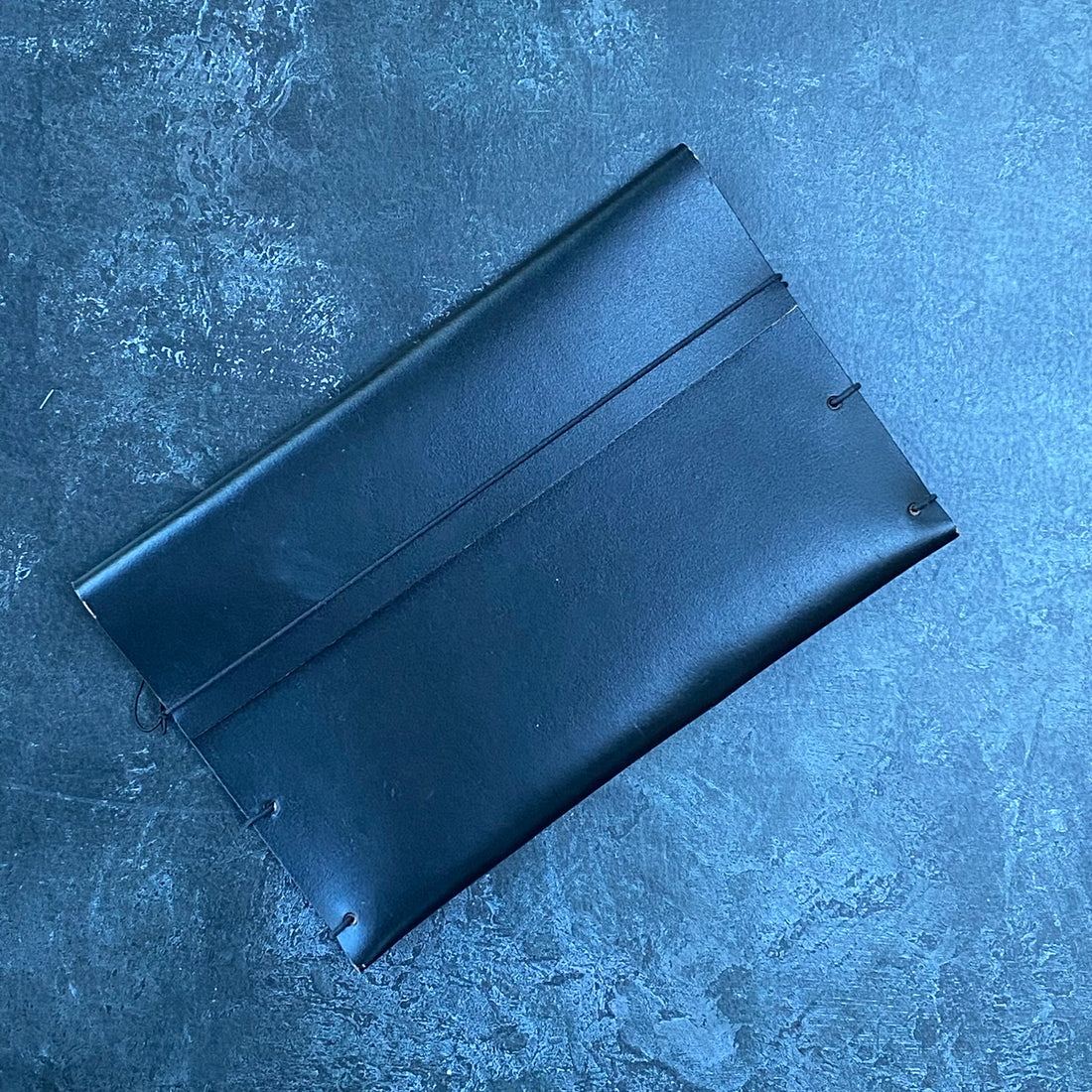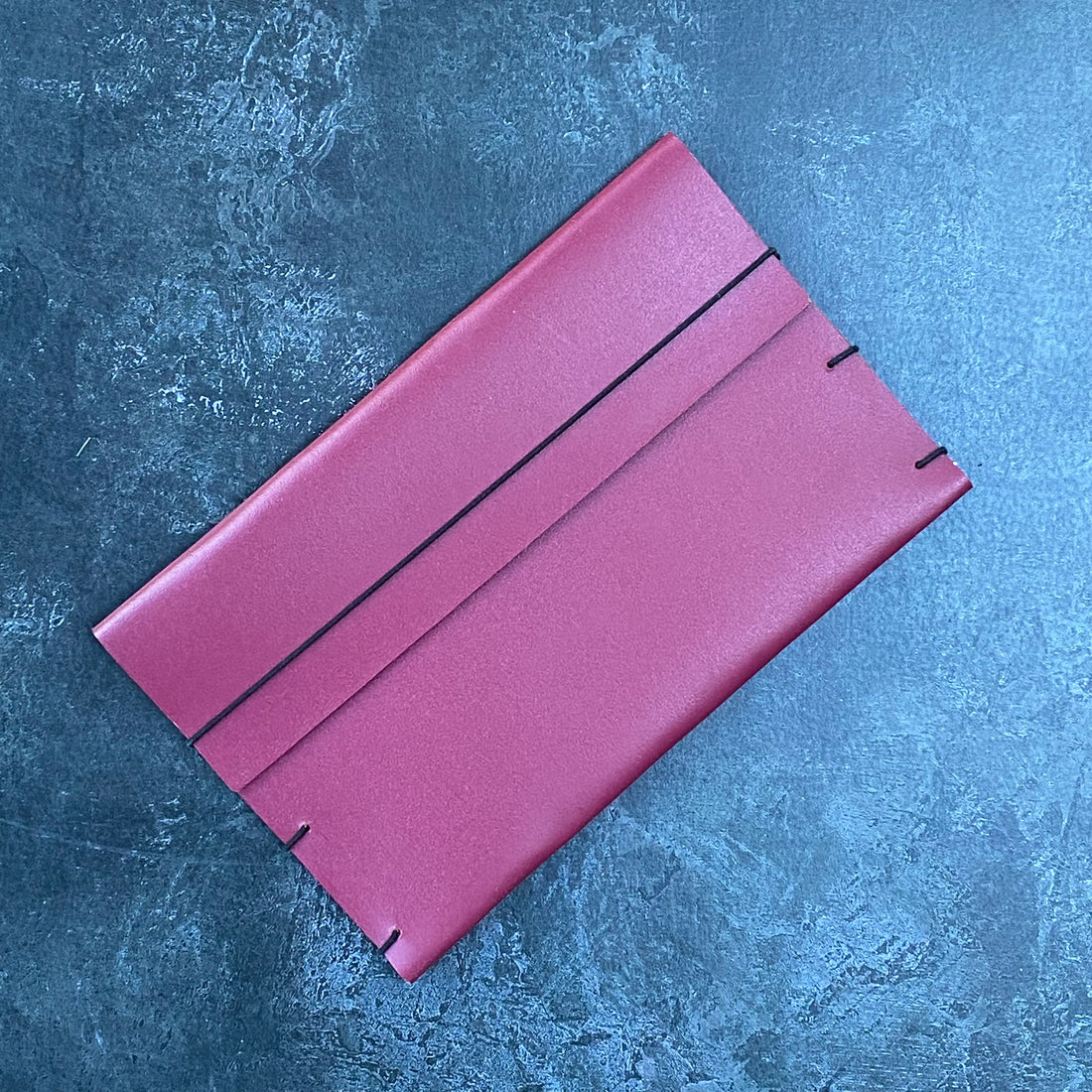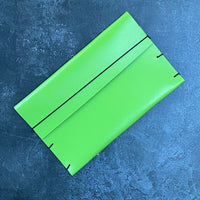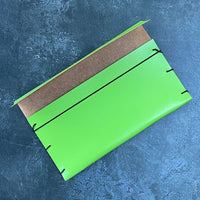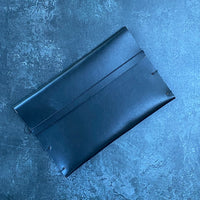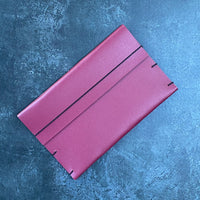 RECYCLED LEATHER WALLET | A5
These A5 wallets are stitched through holes with black elastic cord.
Made in Sussex, these products have been made from recycled materials since the early nineties.
Smart materials: recycled leather is wonderfully durable: not only does this mean that the products enjoy a long life, it also means that product packaging is only used when absolutely essential.
Recycled Leather is made from off-cuts and waste in the leather manufacturing process - it is reformed in a mill in much the same way as paper.  The surface colours and the screen-print inks are water-based.
24 x 15cm