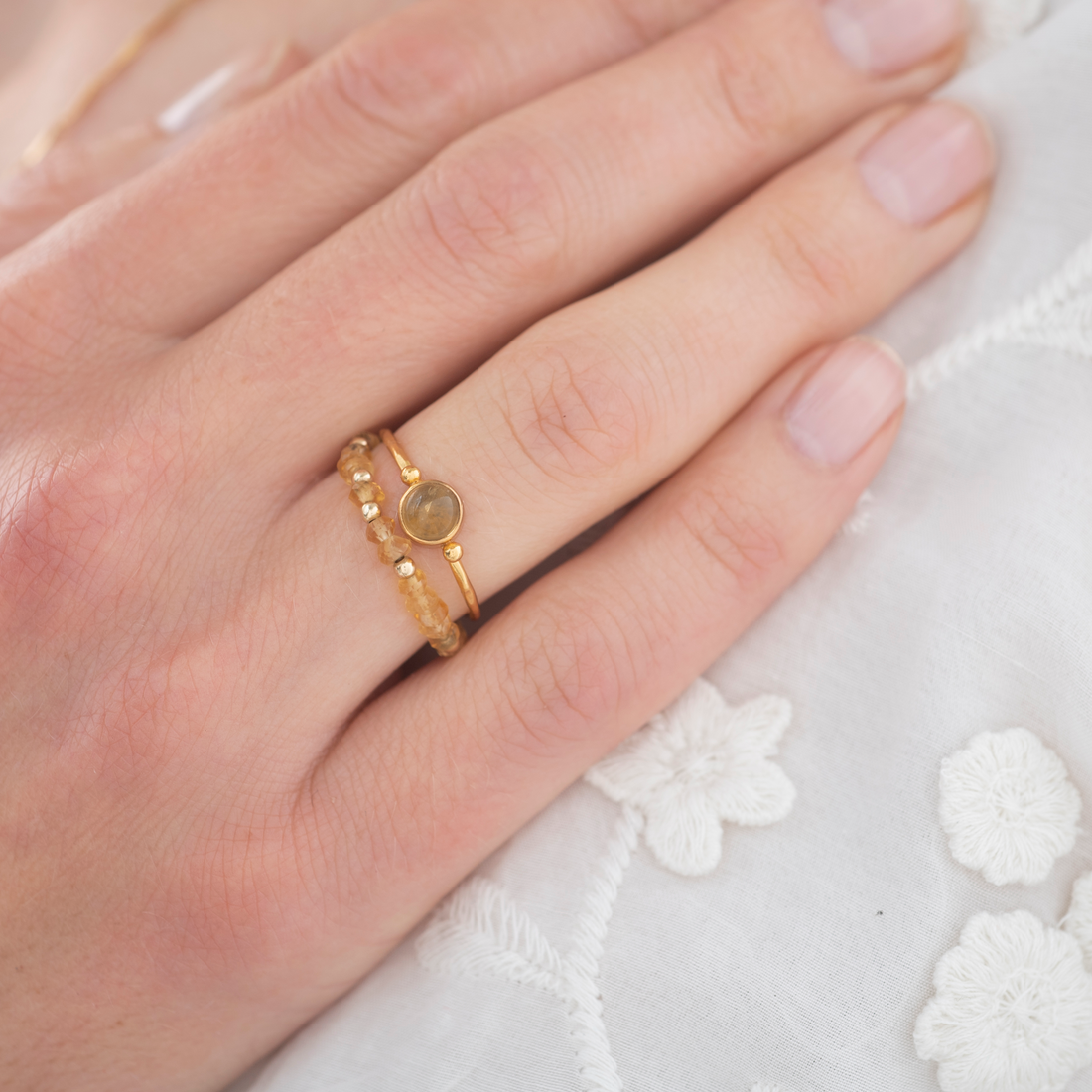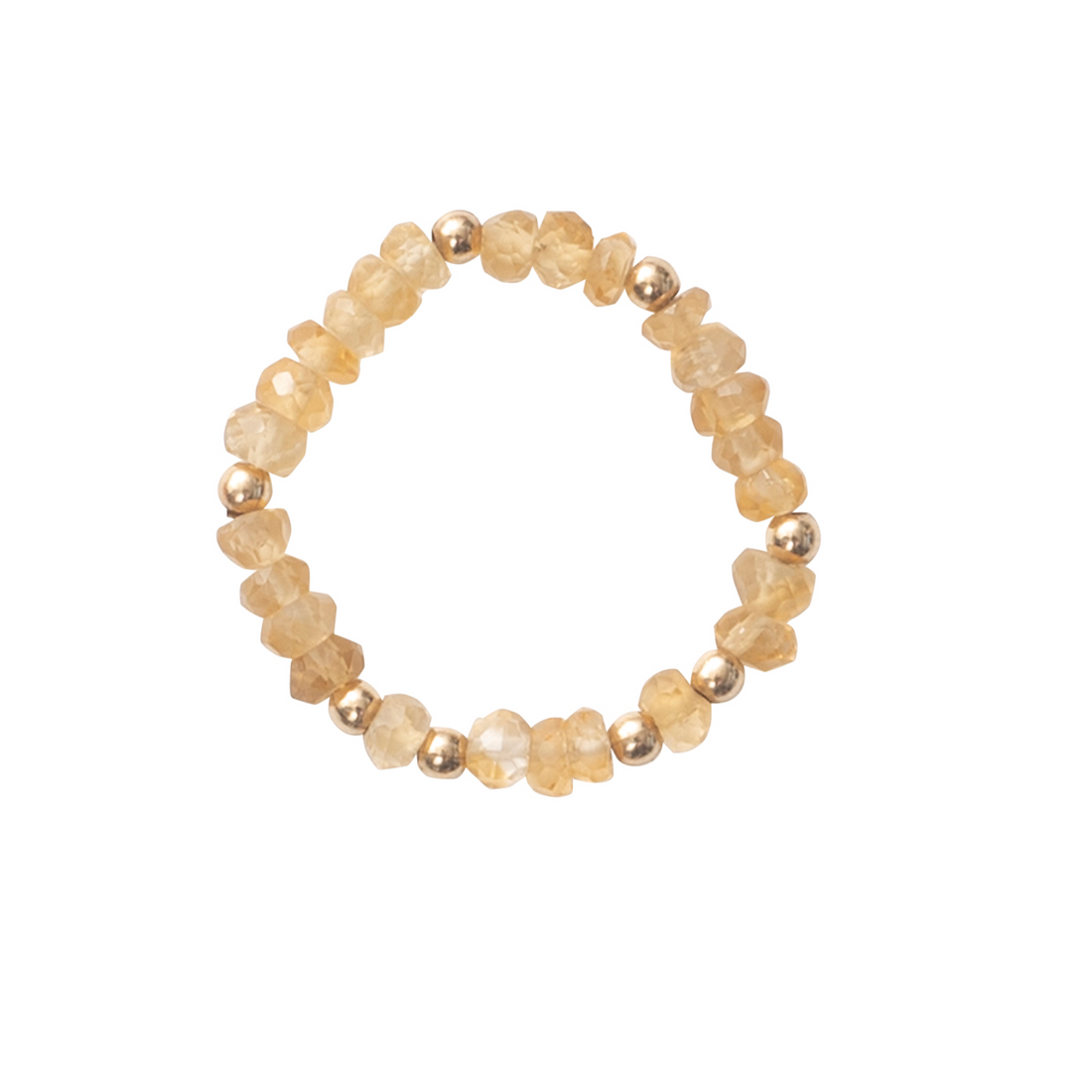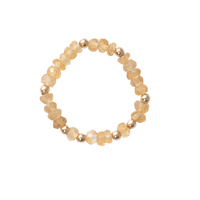 This Dedicated Citrine Gold Colored Ring of A Beautiful Story is made of gold filled beads and features multiple small citrine gemstones. The inner size of the elastic ring is 1,6-1,8 centimeters. 
Citrine shines bright like the sun. Its energy reminds us of a warm summer day where life feels light and filled with joy. With this crystal close by, you can fill every moment with happiness and sunshine. 
Gemstones are created by nature. Every gemstone is unique. That's why the colour of your piece of jewellery may look slightly different from the picture.