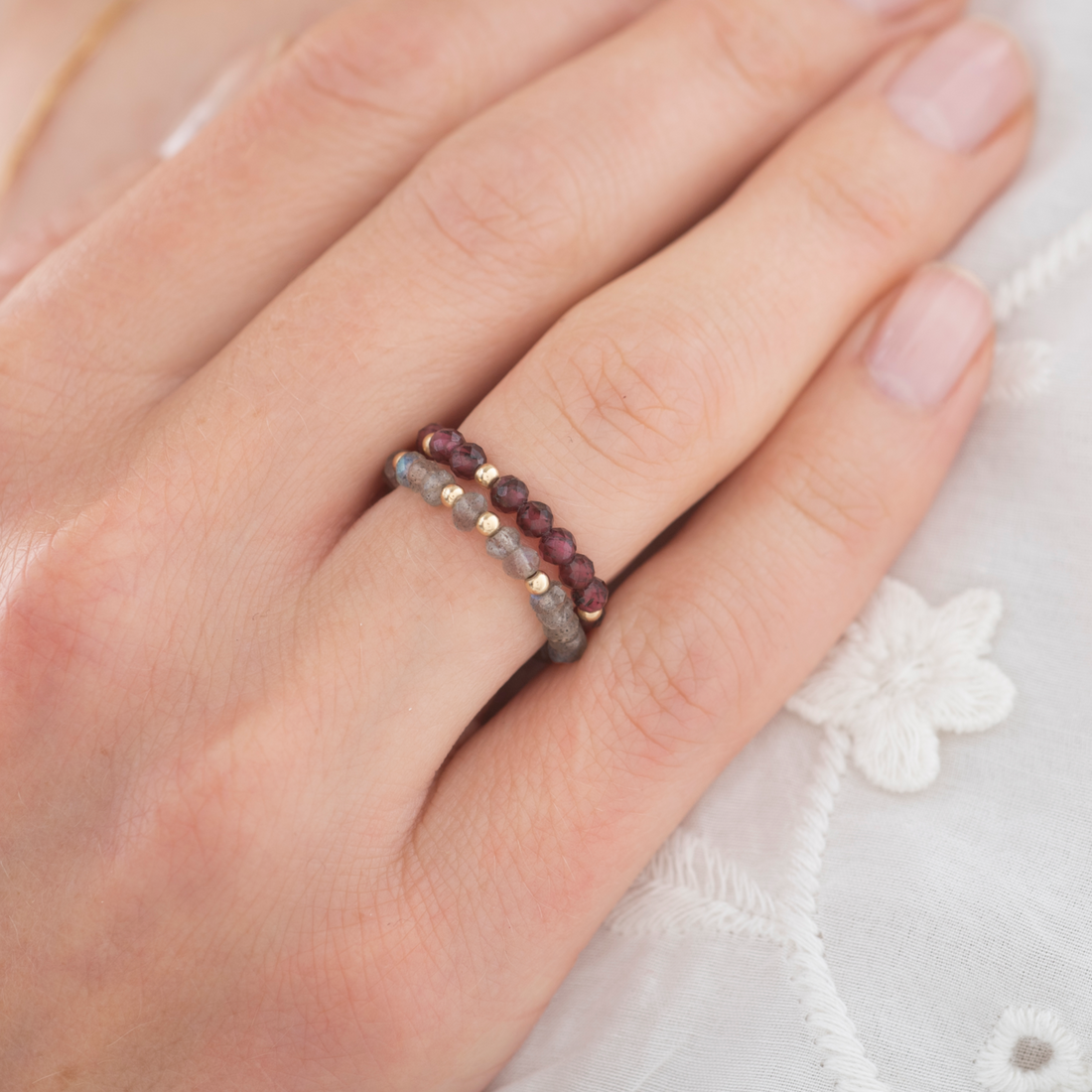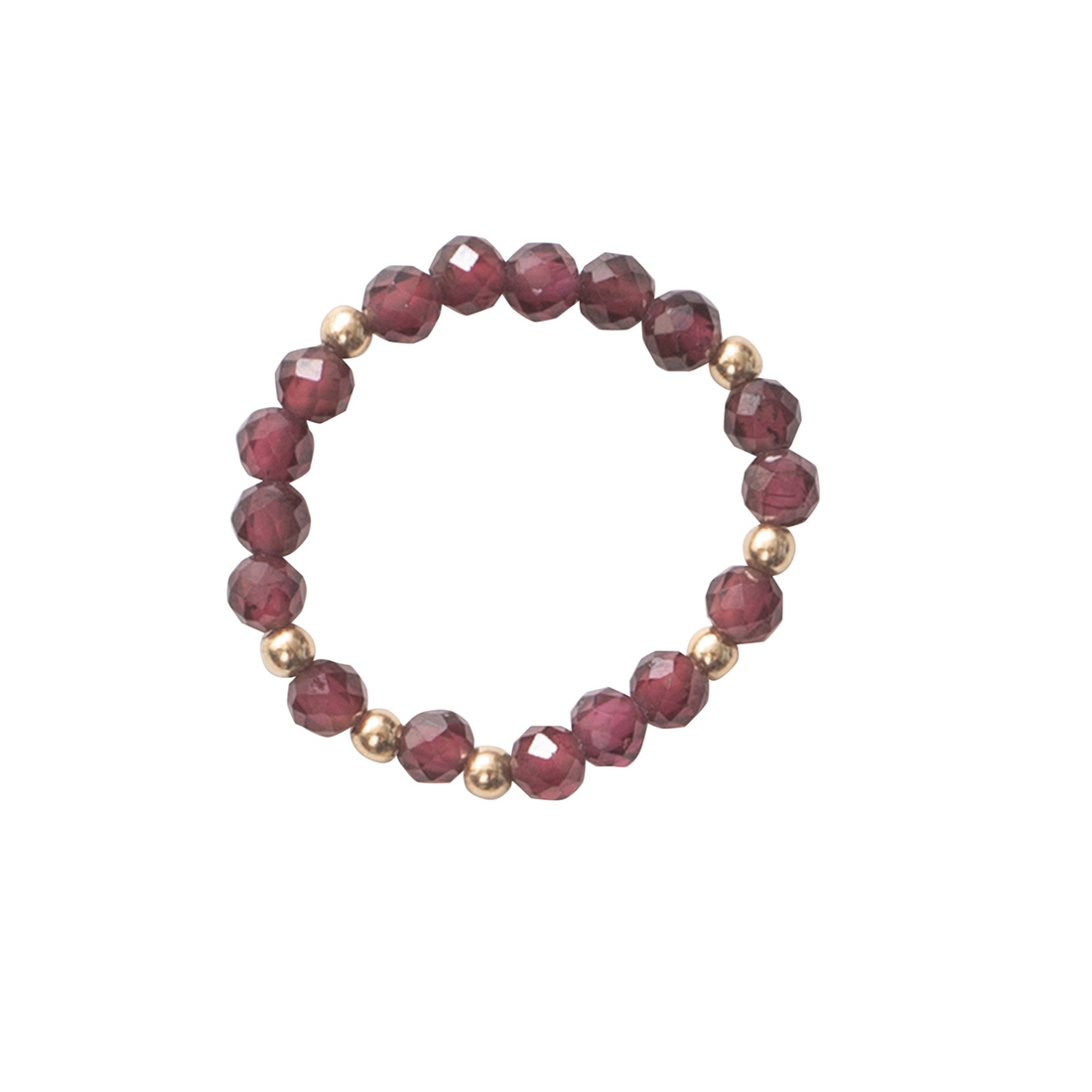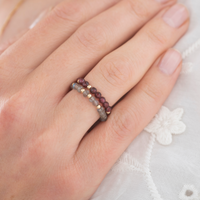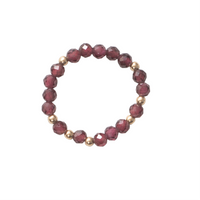 This Dedicated Garnet Gold Coloured Ring is made of gold filled beads and features multiple small garnet gemstones. The inner size of the elastic ring is 1,6-1,8 centimeters.
Garnet is deep, raw and lustrous. Are you a little bit lost? Garnet holds the energy to reconnect you to your lifeforce energy. Your life will be filled with passion and inner motivation.
Gemstones are created by nature. Every gemstone is unique. That's why the colour of your piece of jewellery may look slightly different from the picture.