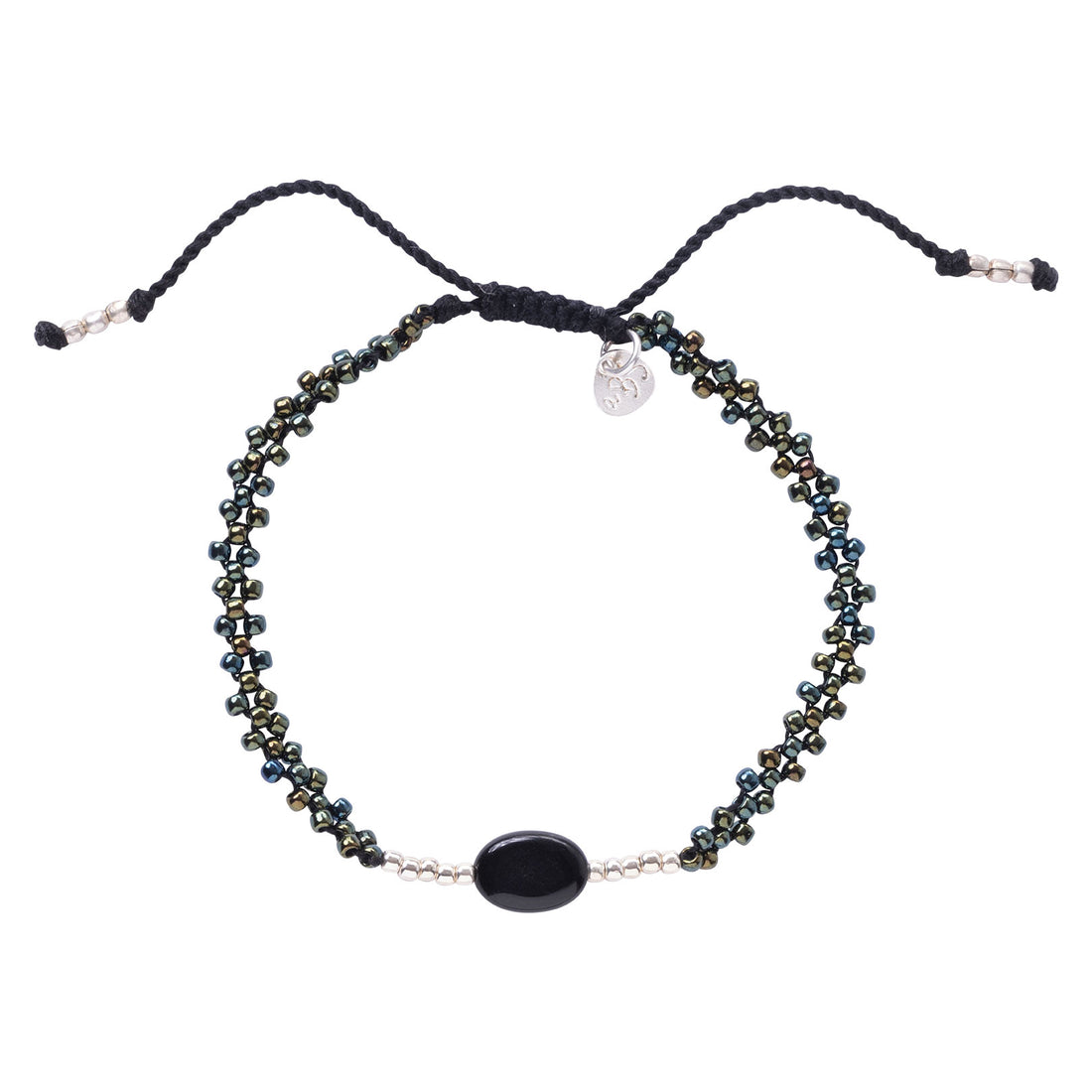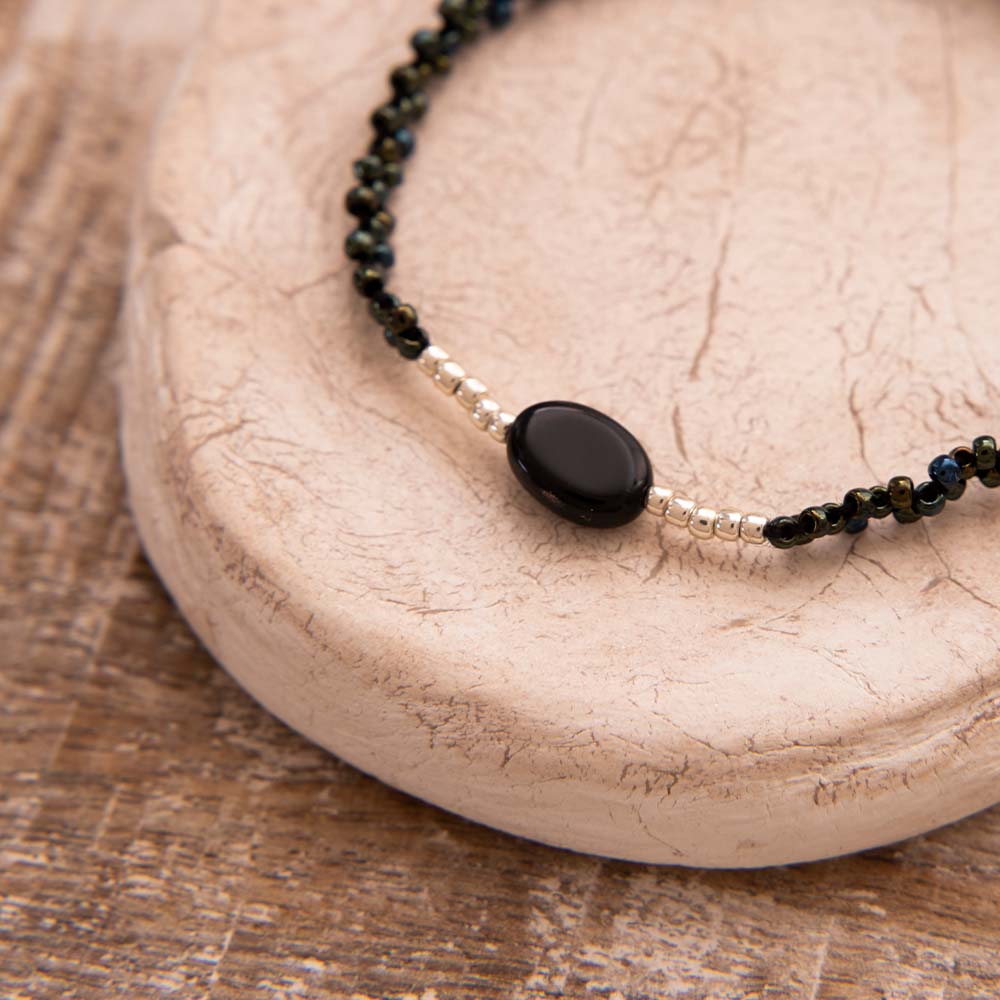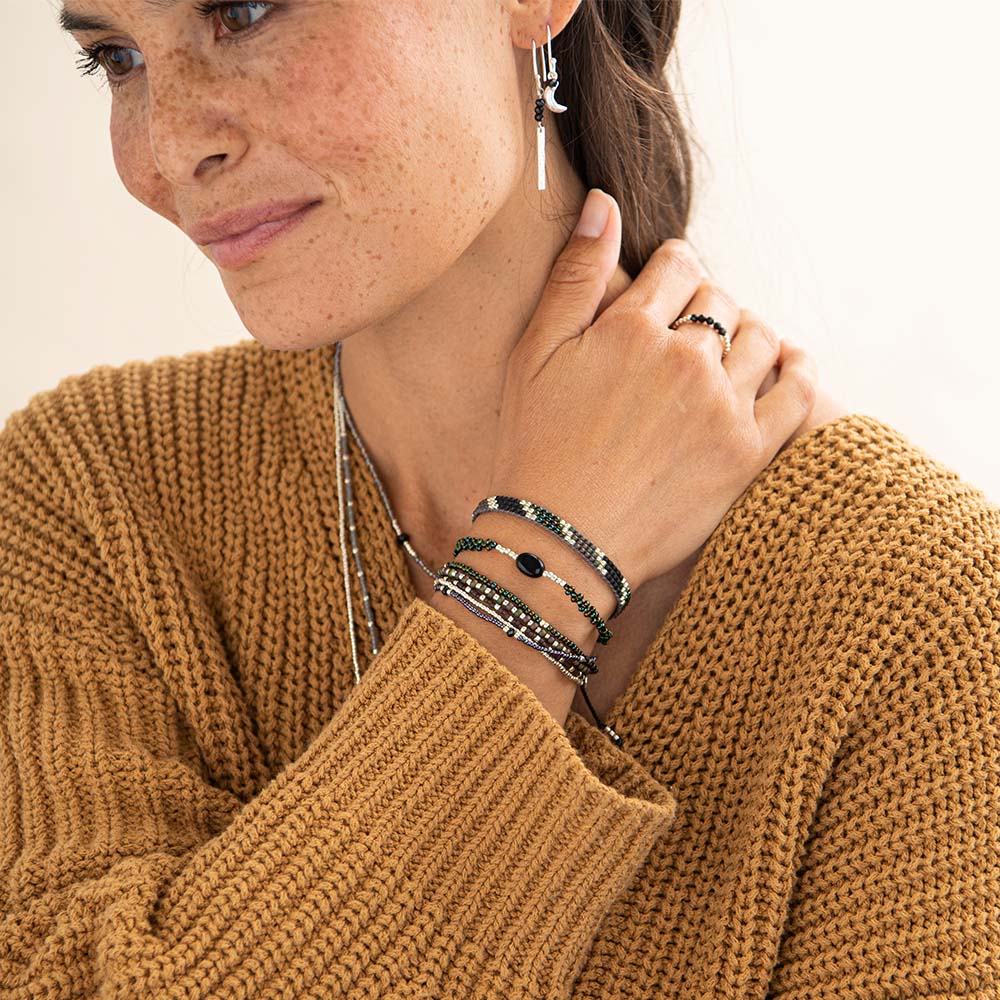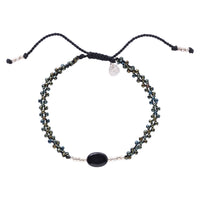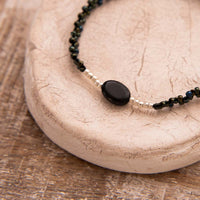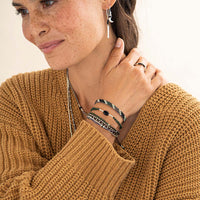 EMOTION BLACK ONYX SILVER BRACELET
This Emotion Black Onyx Silver Coloured Bracelet from A Beautiful Story is made of brass, glass beads, one black onyx gemstone and has a cotton thread with an adjustable sliding knot. The bracelet measures 16-22 centimeters.
Black onyx is like a friend protecting you wherever you go. Because you don't have to do it all alone. Gemstones are created by nature.
Gemstones are created by nature. Every gemstone is unique. That's why the colour of your piece of jewelry may look slightly different from the picture.