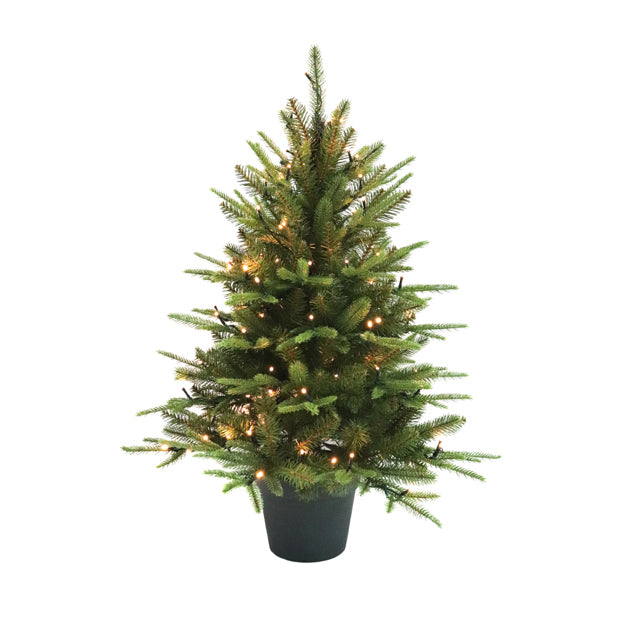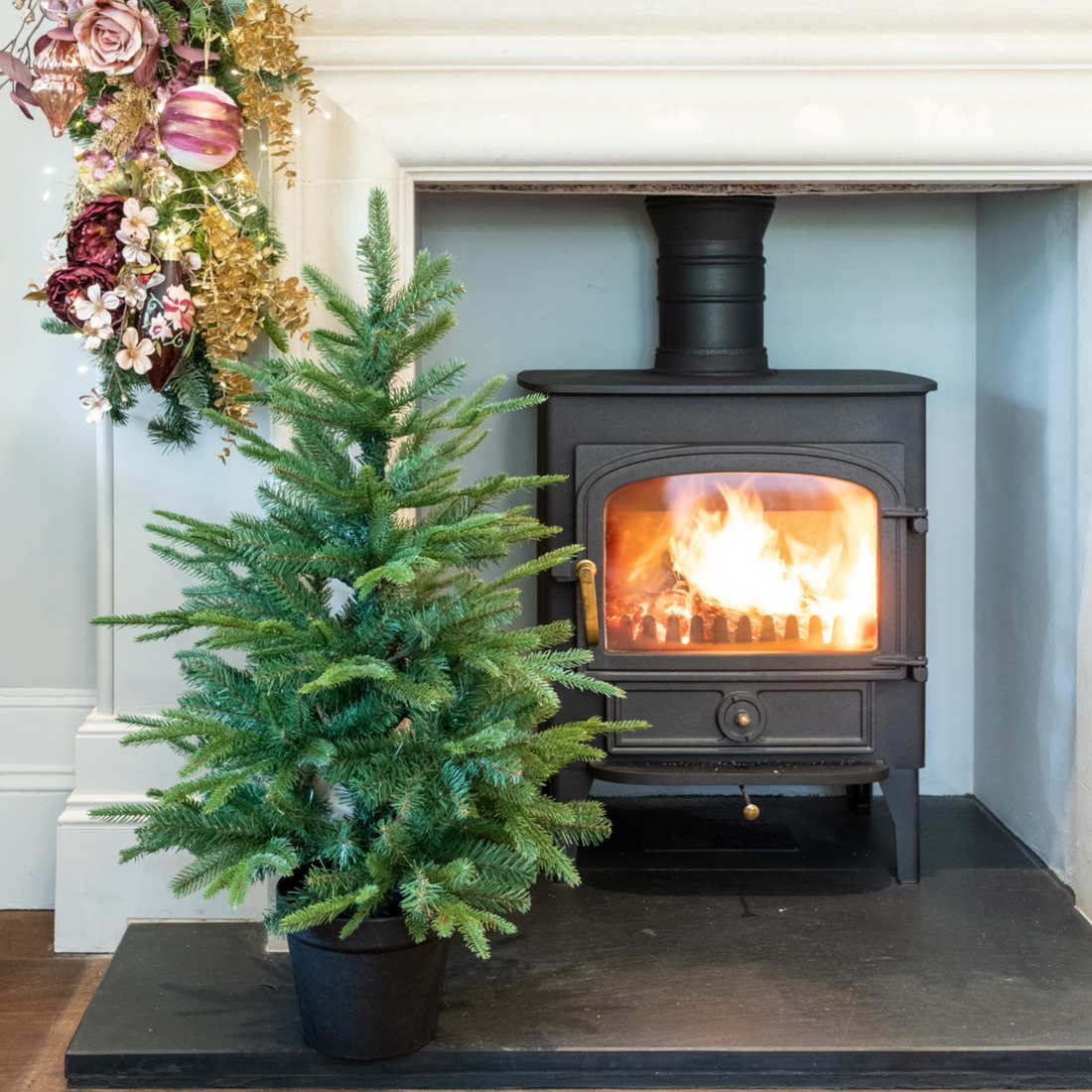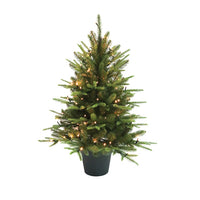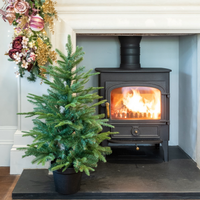 ENGLISH PINE 3' POTTED LED
Artificial Christmas tree is now available in this stunning small tabletop version, perfect to add a seasonal touch to a smaller room in your house.
Why buy a high quality artificial tree? Your investment will reap rewards year after year. Unlike a real tree, you can bend and tweak every branch to position it exactly as you choose to accommodate your Christmas decorations perfectly. And there is no need to water it or hoover up needles from the floor.
With battery powered LED lights.
H90cm