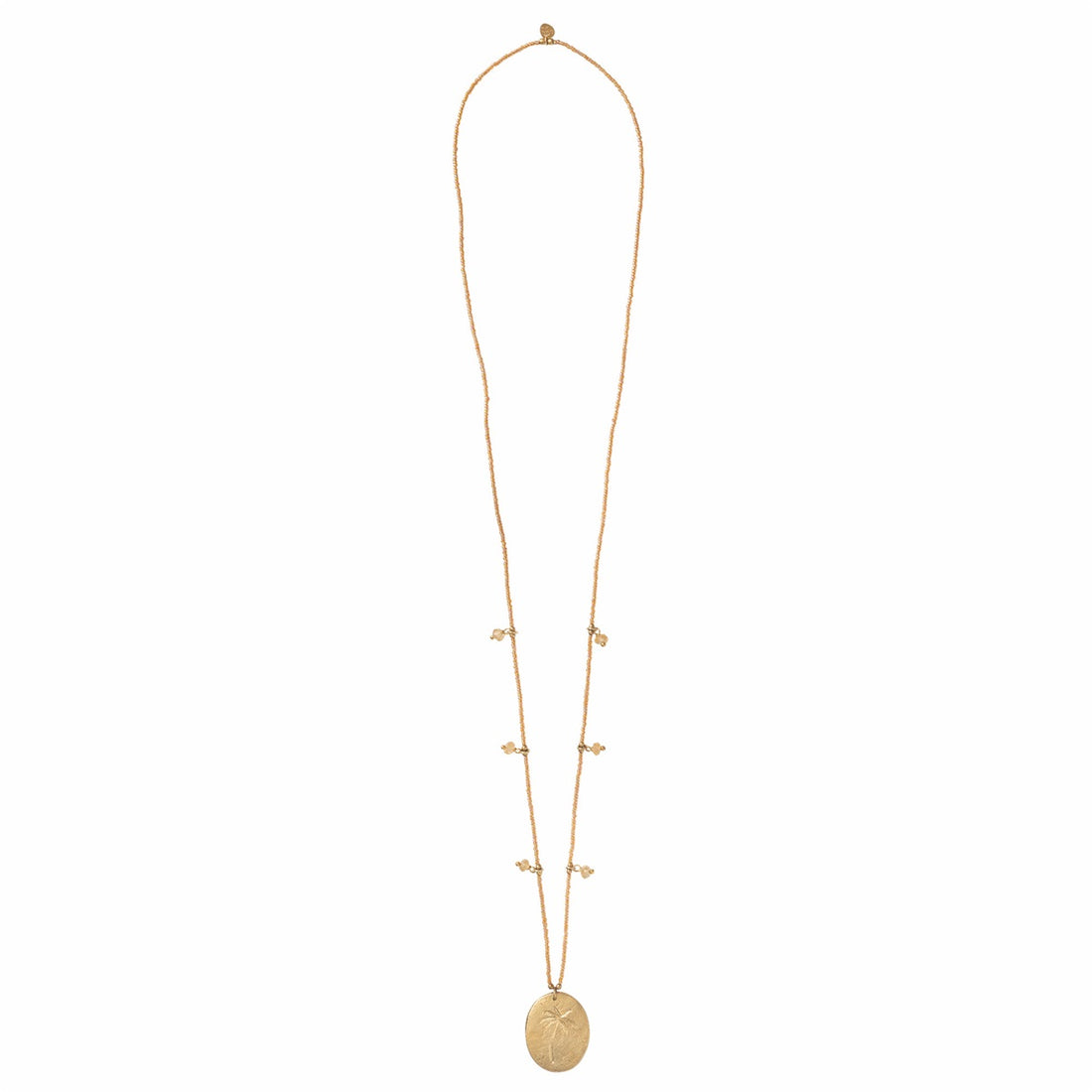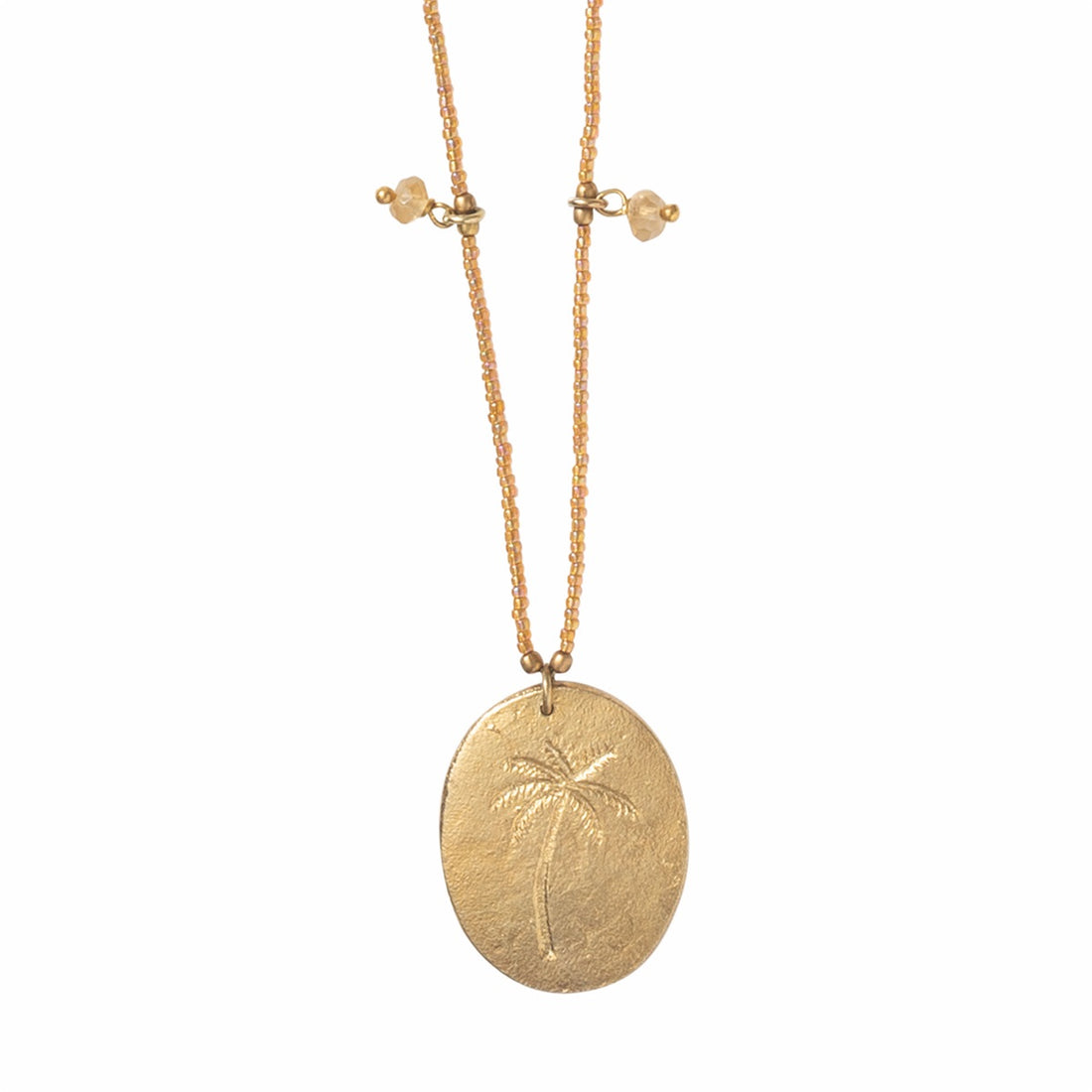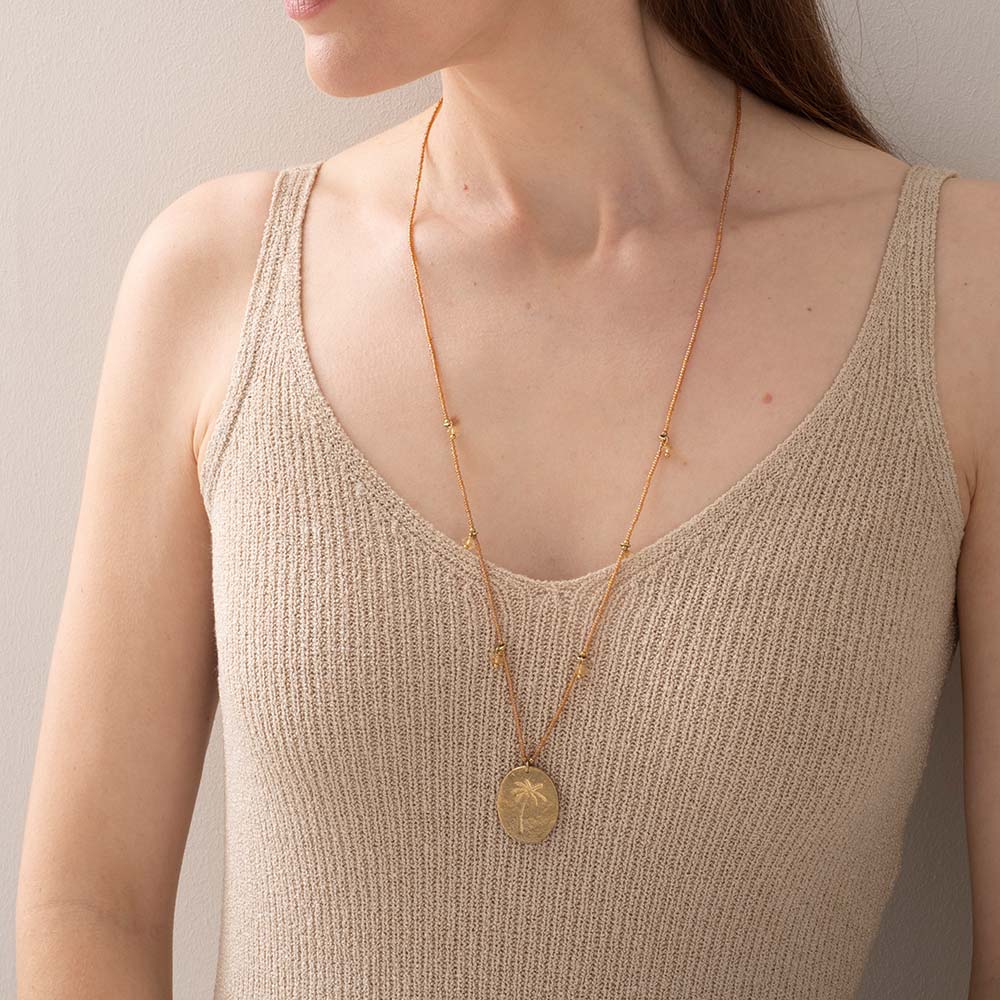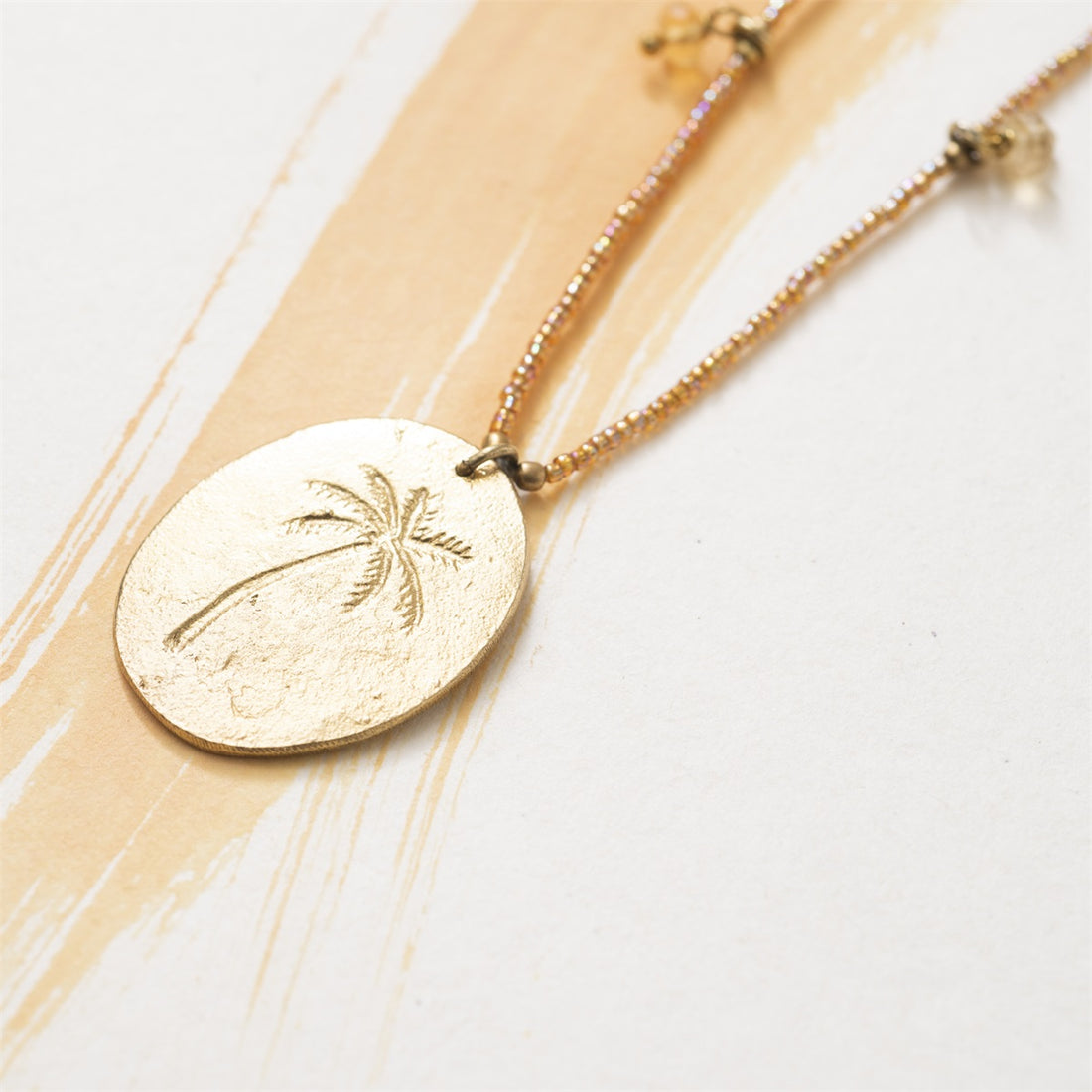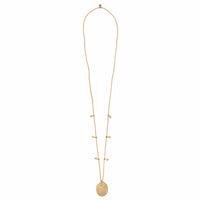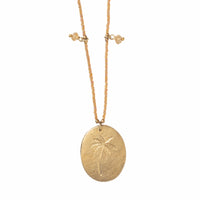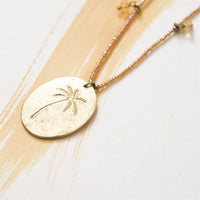 FEMININE CITRINE GOLD NECKLACE
This necklace is made of coloured glass beads, brass beads, a large gold plated palmtree coin and six small hanging citrine gemstones on a thread.
Citrine is always cheerful. Want lightness and optimism? Then Citrine is exactly what you need.
Gemstones are created by nature. Every gemstone is unique. That's why the color of your piece of jewelry may look slightly different from the picture.
94cm