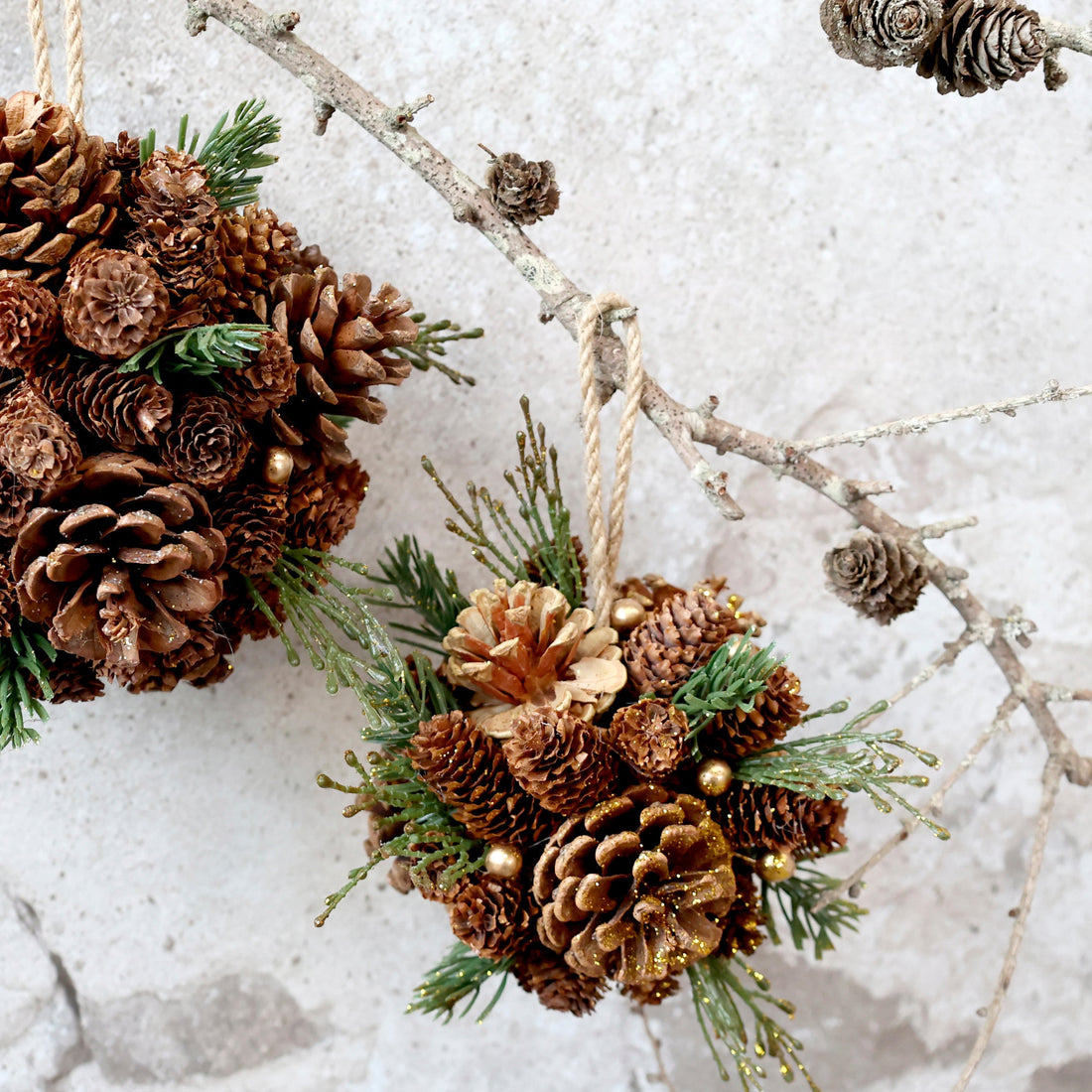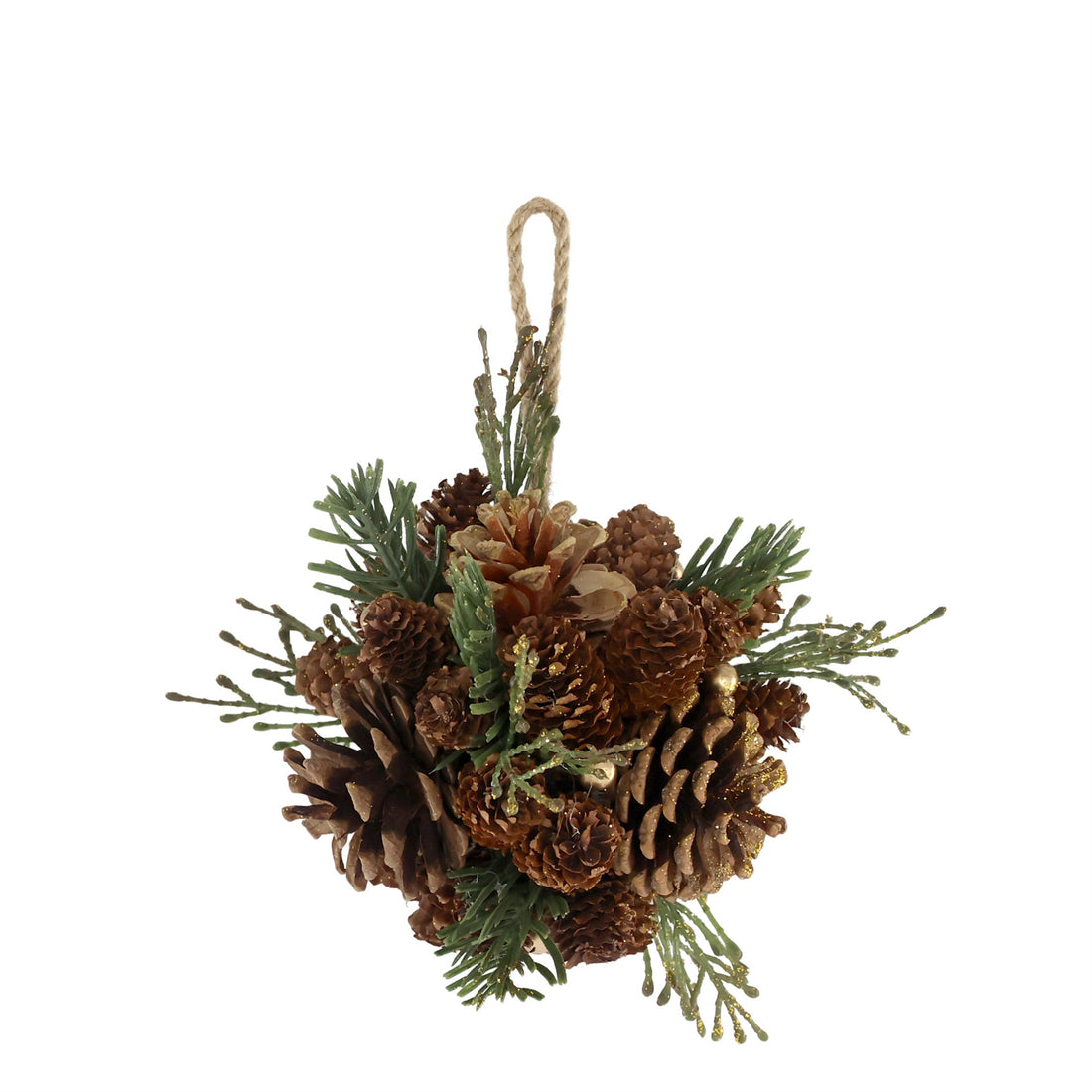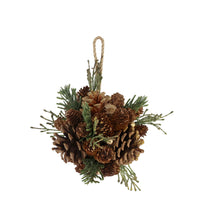 FLEUR DECORATIVE BALL WITH FIR & GLITTER | SMALL
Introducing our exquisite Christmas Decoration, a blend of natural charm and festive elegance. Handcrafted with care, this enchanting piece combines the rustic allure of pinecones and fir with a touch of sparkling glitter. Each element is meticulously arranged to evoke the spirit of the holiday season.
The earthy tones of the pinecones and fir create a warm, inviting ambiance, while the shimmering glitter adds a touch of magical radiance. Hang it on your tree, adorn your mantle, or use it as a centerpiece - this versatile decoration complements any holiday setting.
This timeless ornament not only adds a touch of nature's beauty to your holiday decor but also brings a sense of tradition and authenticity. It's a perfect blend of simplicity and sophistication, making it an ideal gift for loved ones or a cherished addition to your own festive collection.
D12 cm nature