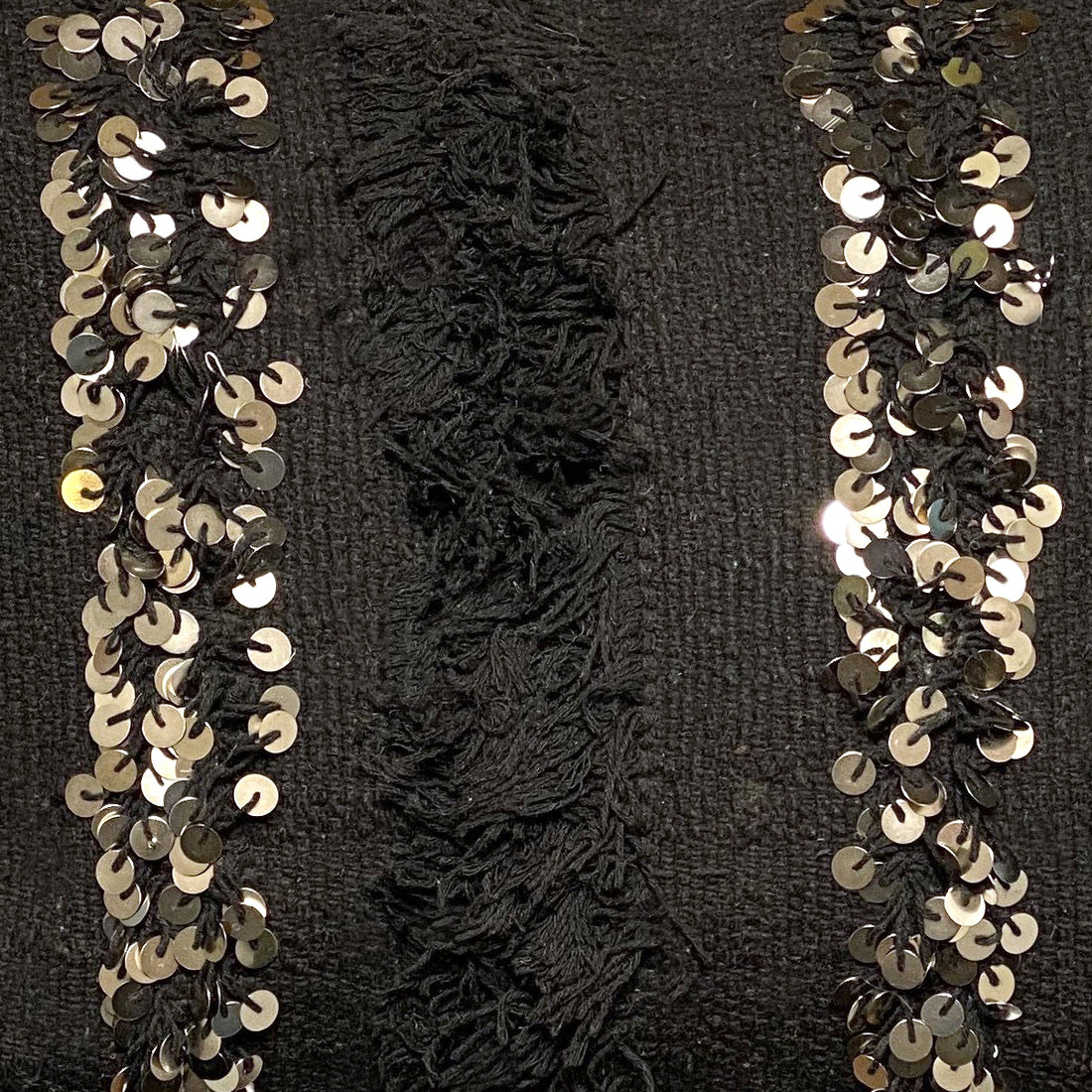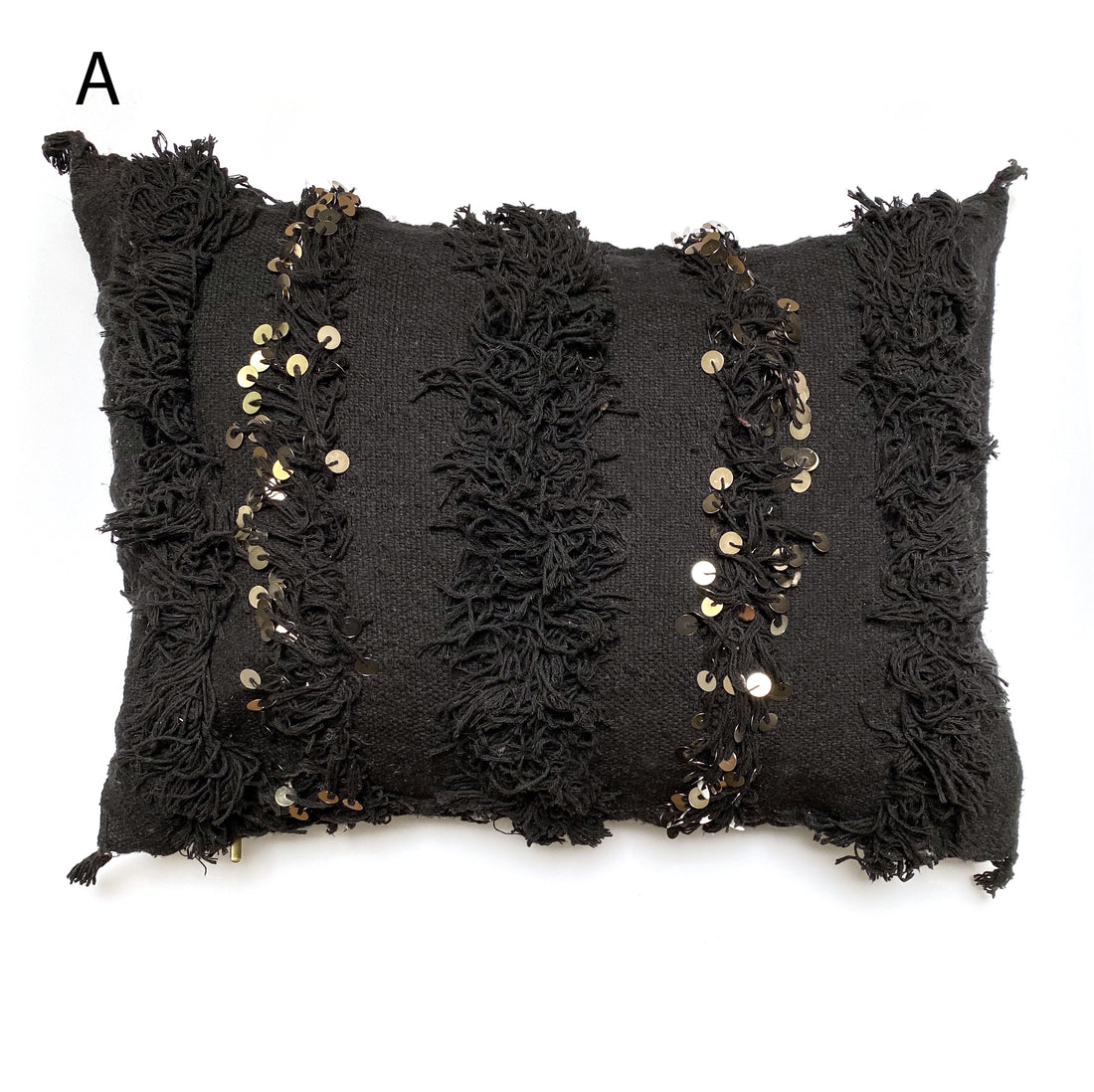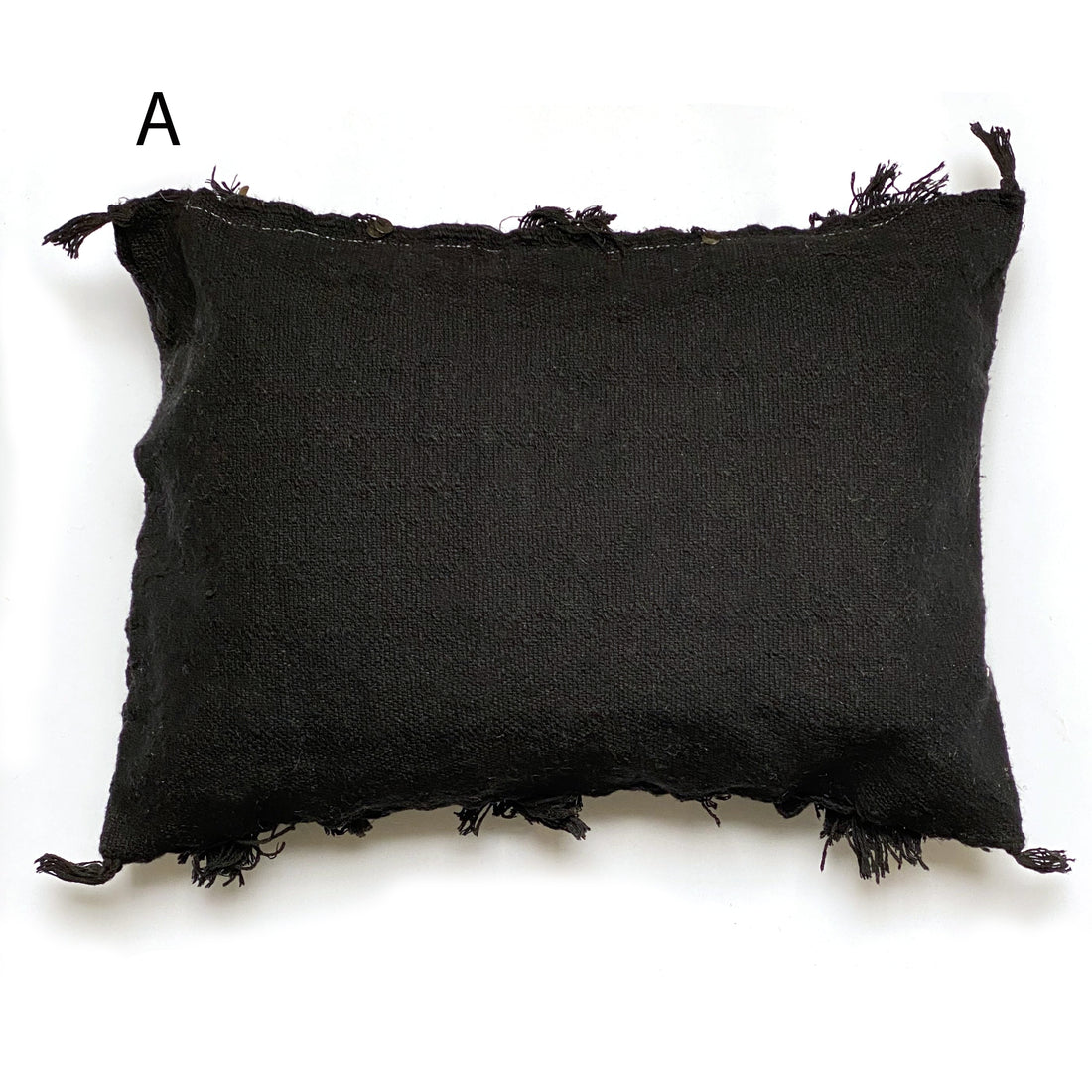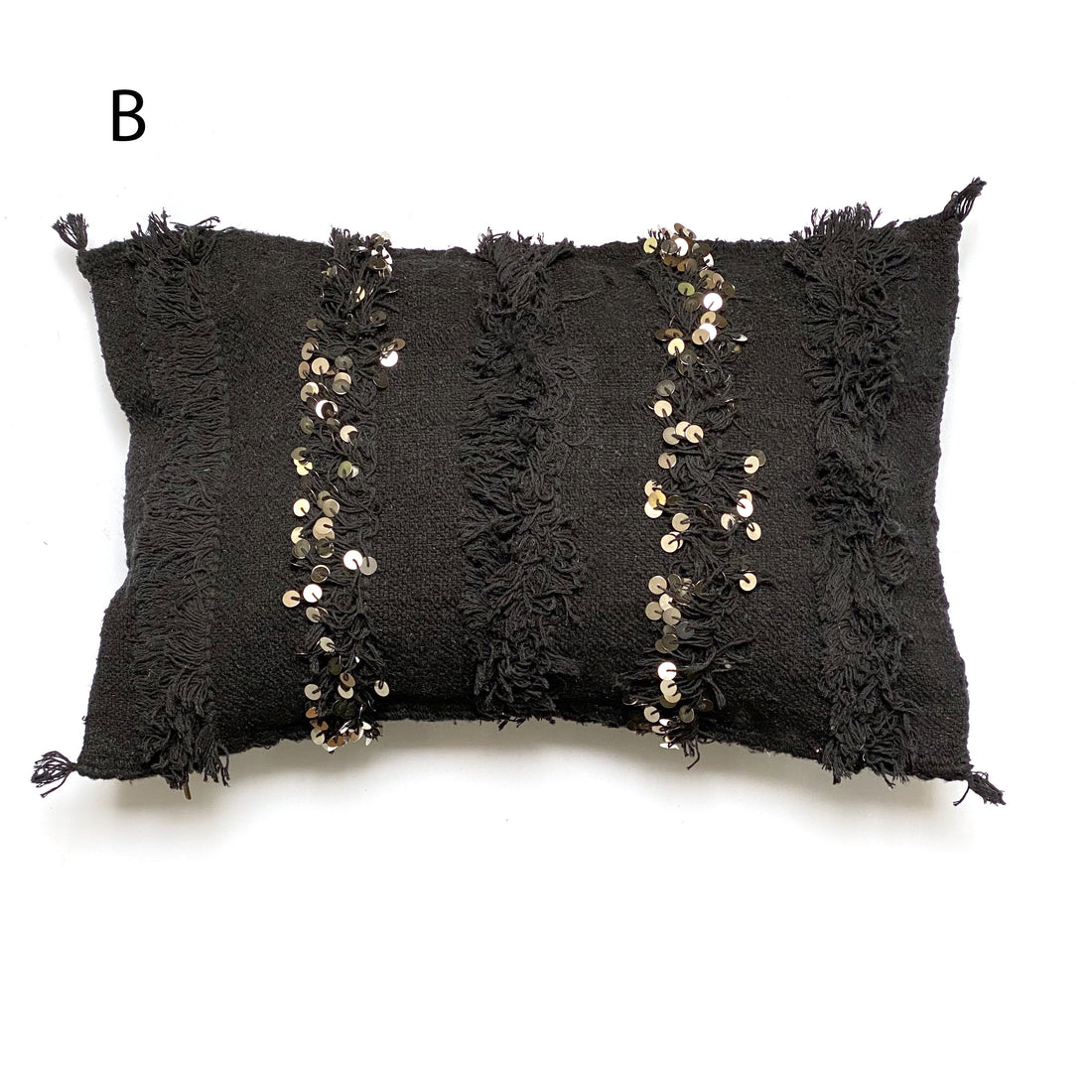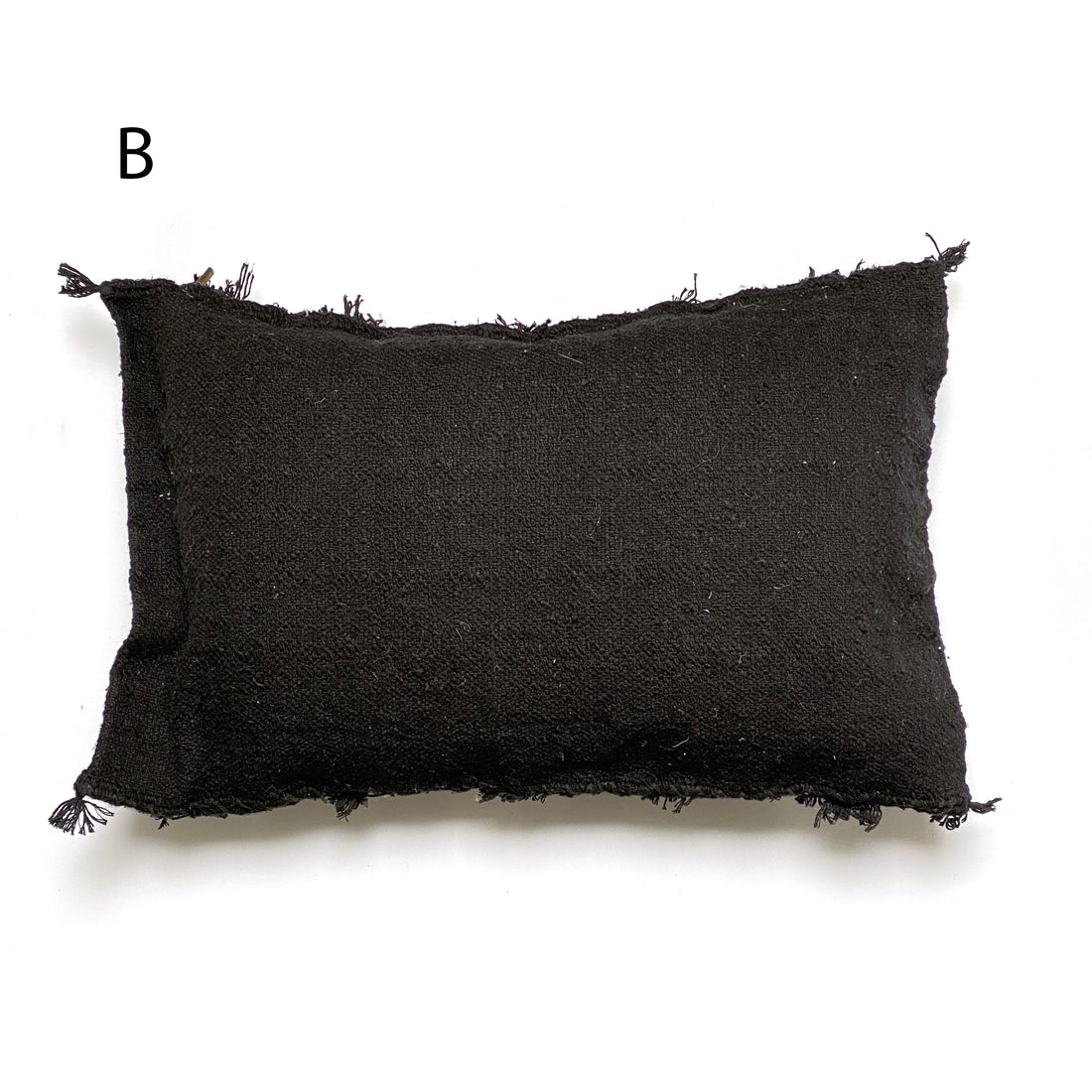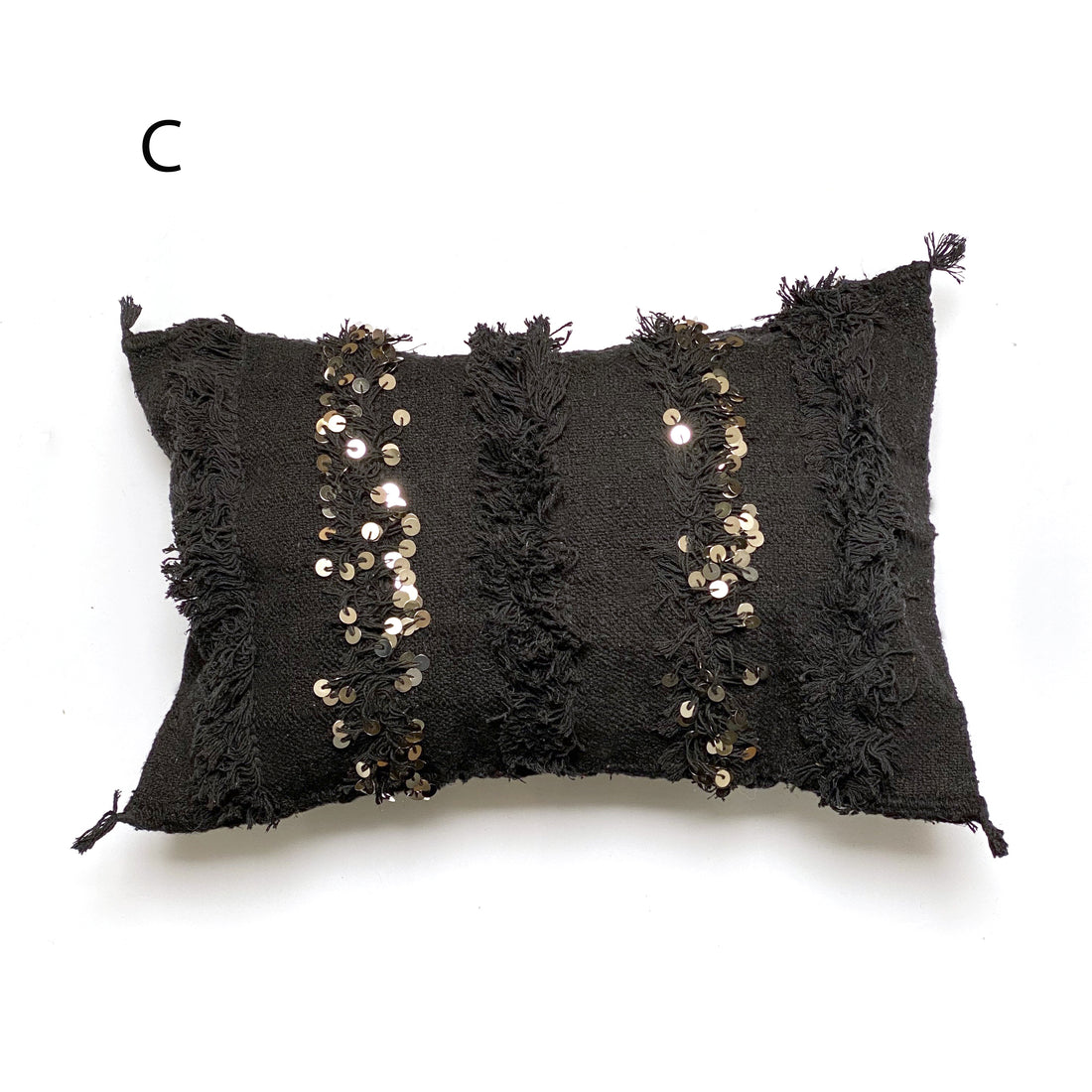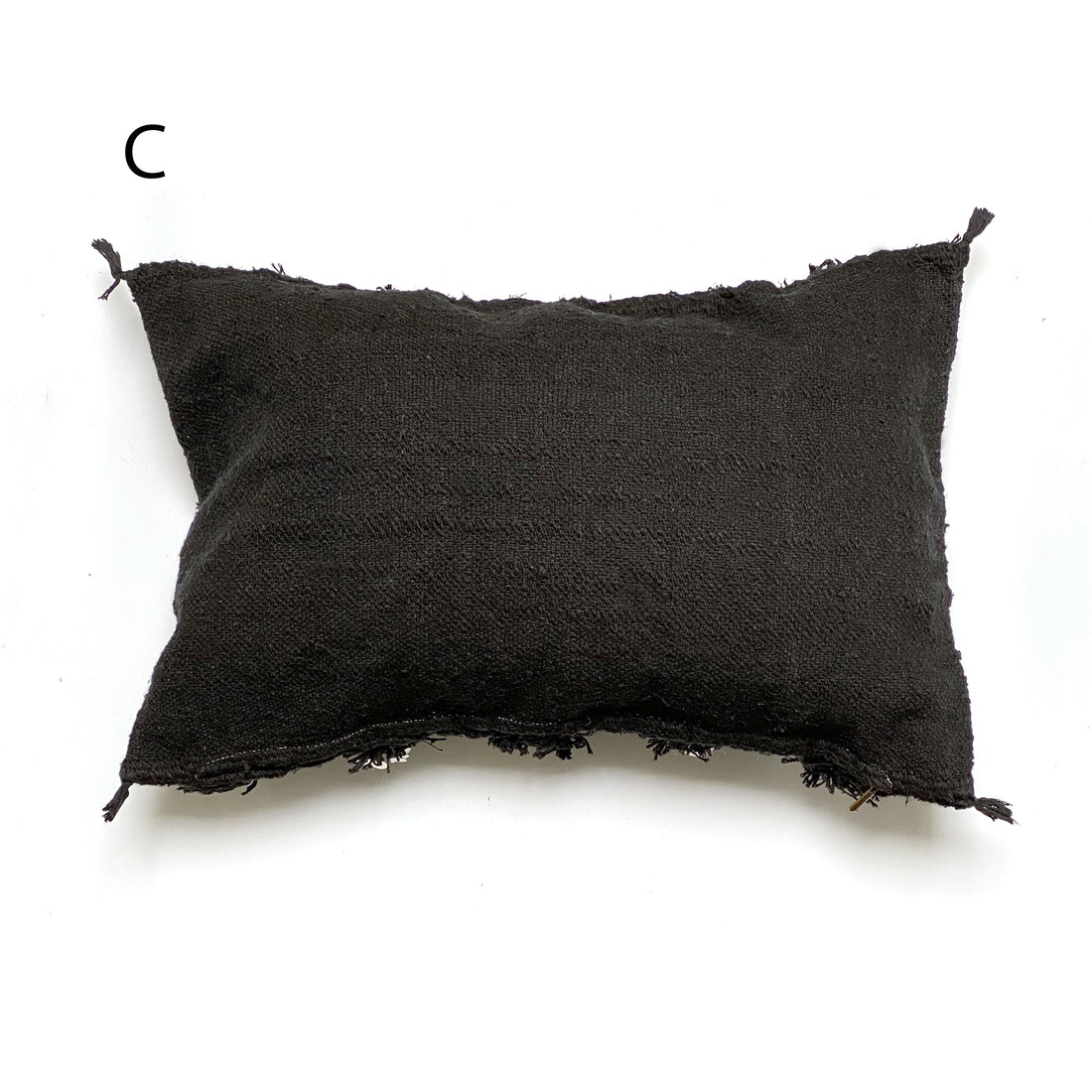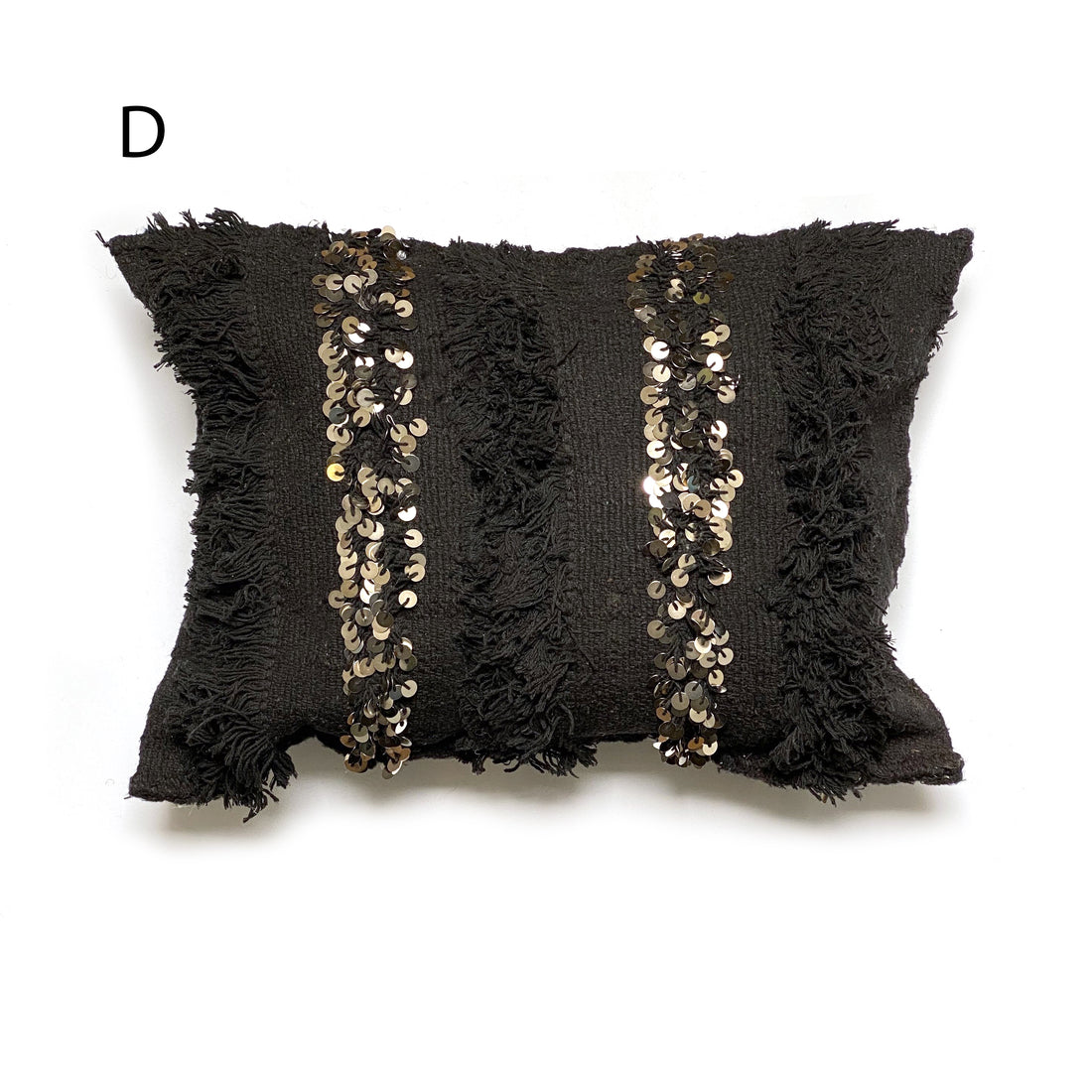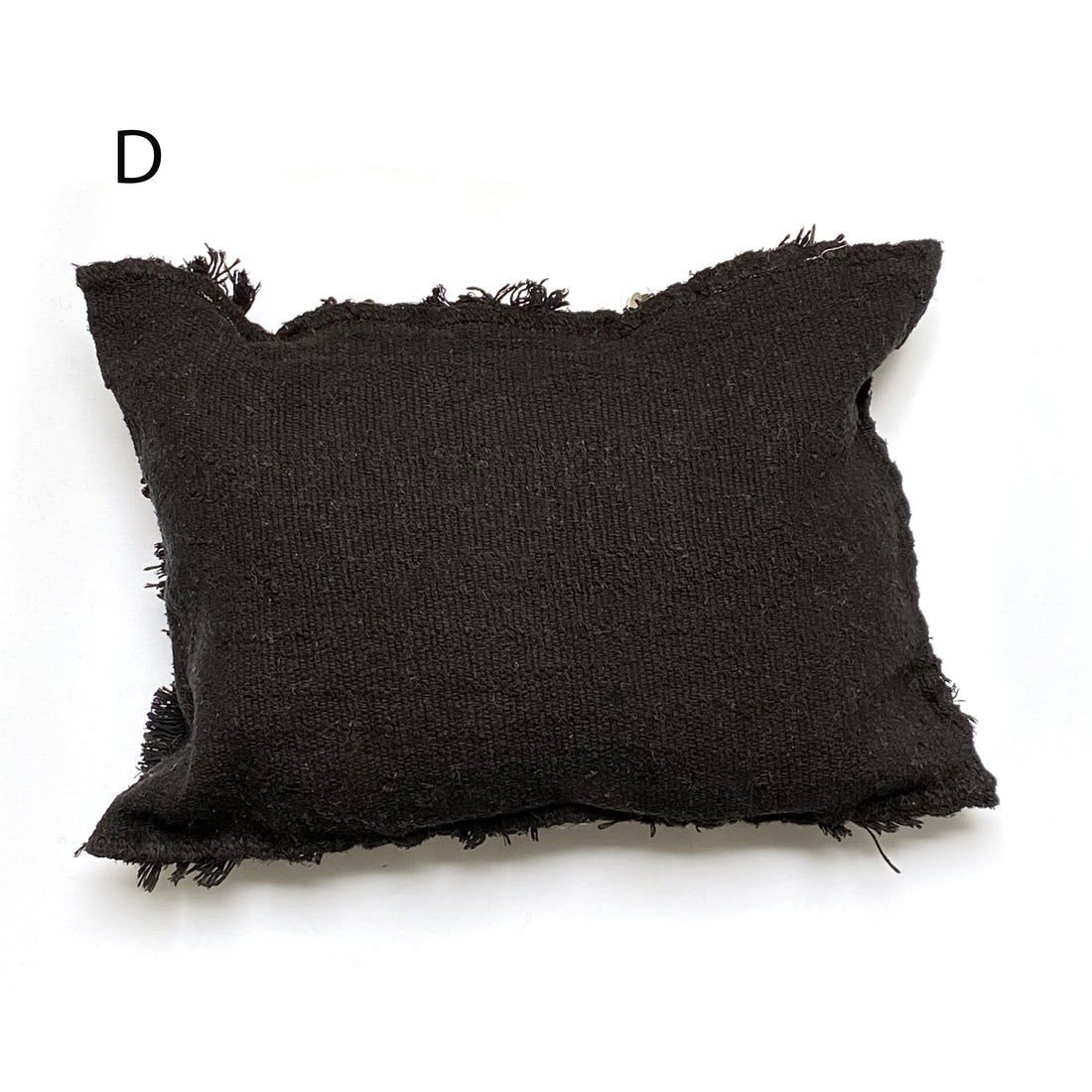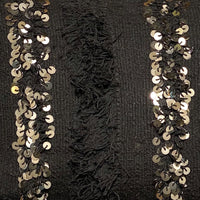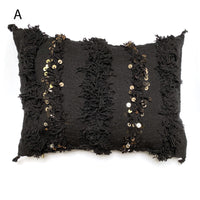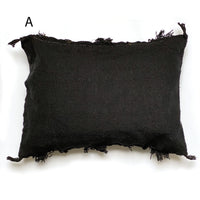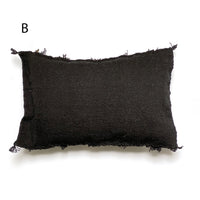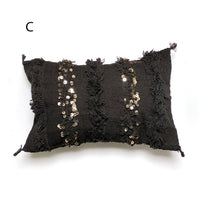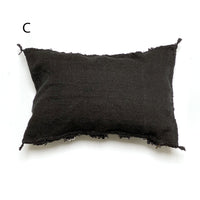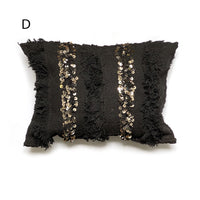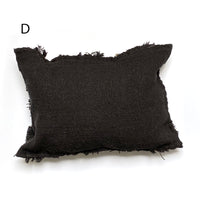 HANDIRA BERBER WEDDING BLANKET CUSHION | BLACK
Berber wedding blankets, or handira, are typically woven in anticipation of a wedding.
Over a period of weeks, or even months, the bride's female relatives adorn the wedding blanket with hundreds of glittering silver sequins.
The handira, made with love, is thought to carry blessings and good luck, and wraps the bride's shoulders for warmth during the journey to her new marital home.

These cushions are hamdmade in Morocco and filled with a feather pad.