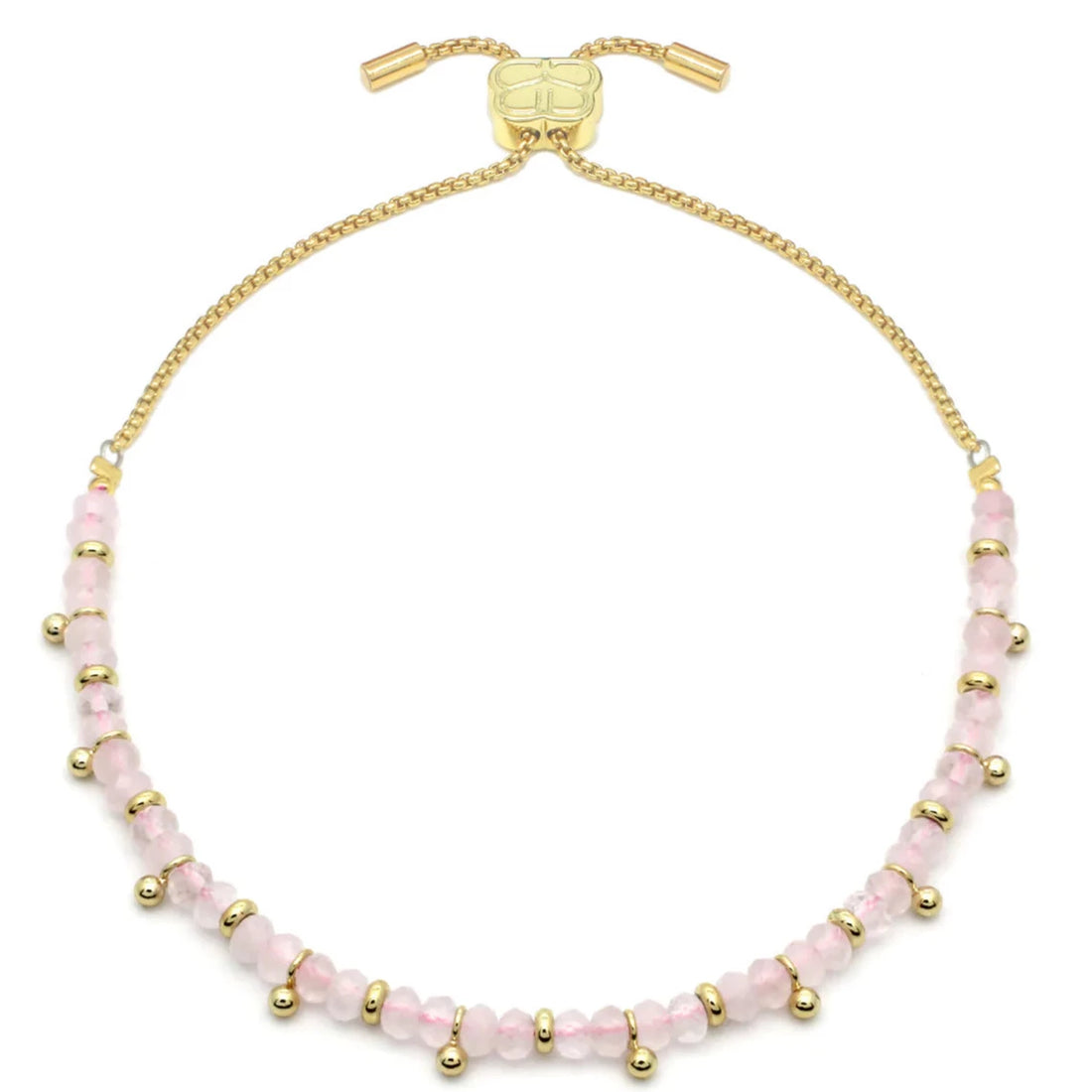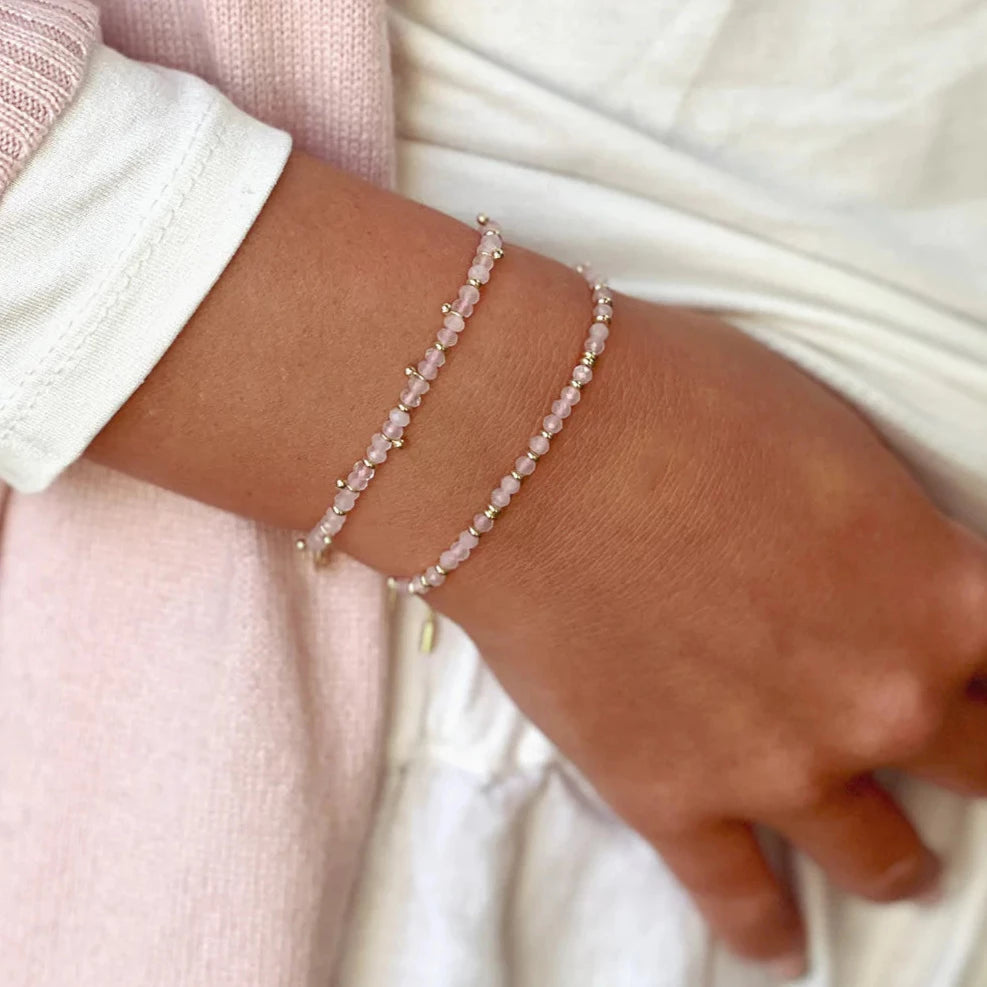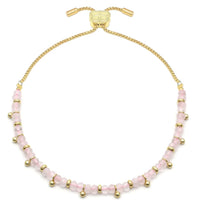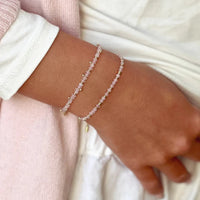 HARMONY ROSE QUARTZ GOLD BRACELET
A little gem from our wellness range, this gold bracelet is loaded with beautiful pale pink rose quartz gemstones. Known as the 'stone of gentle love", rose quartz is said to bring peace and harmony to relationships, to purify and open the heart at all levels to promote love, to strengthen emotional healing, and to boost self-love.
For comfort and adaptability, it comes with an adjustable slider mechanism, making it suitable for most wrists. Made with 12k gold plate on brass, length is up to 26cm.